A year like no other
The University of Cambridge Museums
& Botanic Garden in 2020/21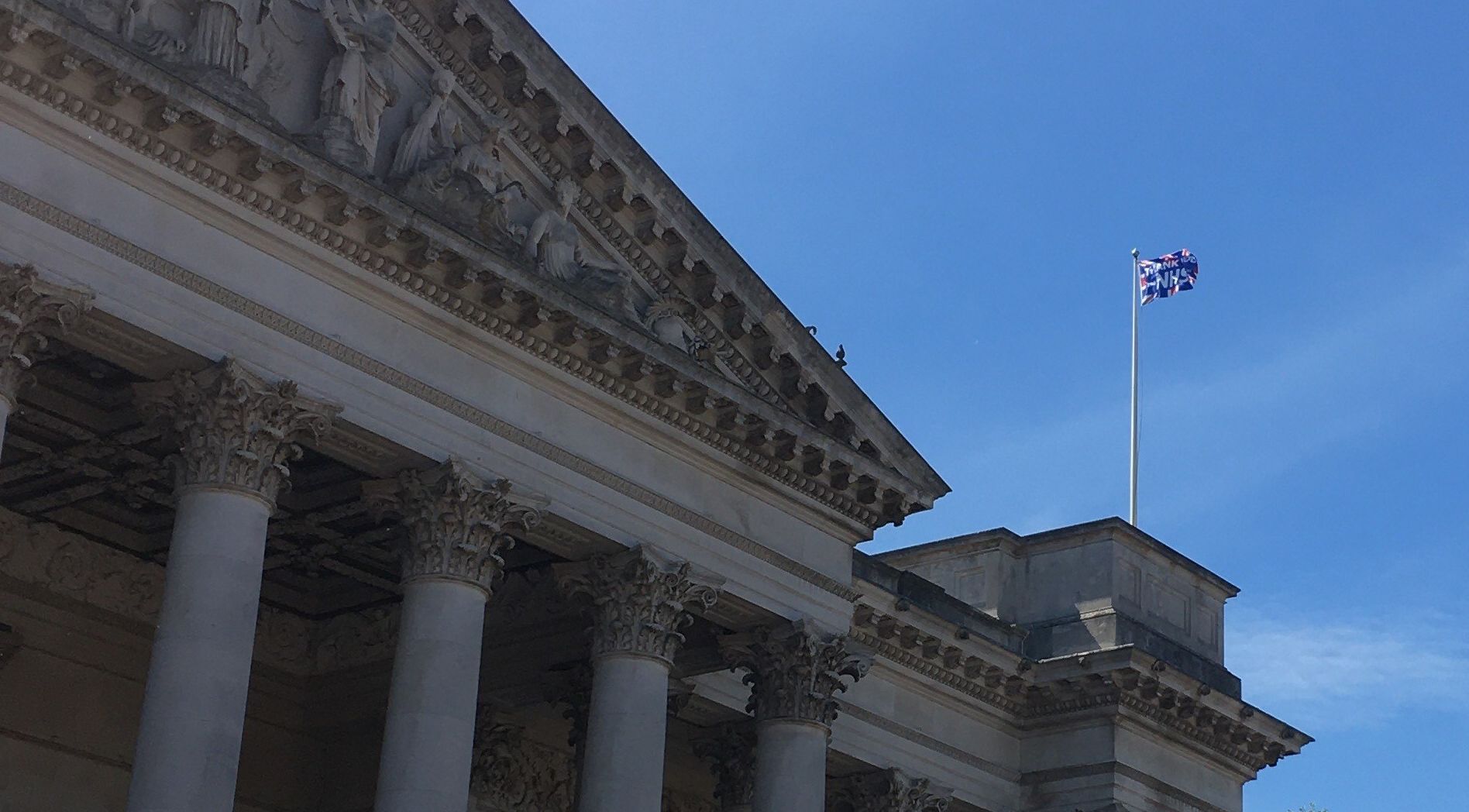 Museums bring people together with, and around, amazing objects: sparking a conversation, a response, a new idea.
This year, as organisations up and down the country closed their doors to support the fight against COVID-19, we were unable to do that in the ways we knew best.
It was a year of postponed exhibitions and cancelled events. With the doors locked for most of the year, we missed our visitors, researchers and the thousands of children and young people who bring our spaces to life.
It was also a year where we learned new ways of working. We took research, events and exhibitions online, released new ways to explore our collections remotely, and reached a greater audience digitally than ever before. 
And, most importantly, we played our part in supporting our most vulnerable communities at a time of crisis, proving that collections inspire, even from afar. 
This story shares just a few moments from a year like no other. For more about our work, visit our Collections in Action blog.
We began this year with darkened museums and a locked Botanic Garden,
but were determined to play our part in supporting our communities, even if it needed to be from a safe distance.
"Sorry NHS, we're keeping the dinosaurs"
Personal protective equipment (PPE) awaits collection at the Sedgwick Museum, March 2020. As the pandemic hit, the UCM conservation teams donated PPE and other equipment to the NHS.
Supporting learning
The UCM learning teams quickly found new ways to support schools and families who were home-learning, including through live virtual school sessions and 173 new resources on a new Home Activities hub. We supported 85 young people to complete an Arts Award.
"Thank you, NHS"
The Fitzwilliam Museum and other landmarks were lit up in blue in June 2020 to express support for NHS staff.
"I'm struggling at the moment; I'm having a really tough time. It's been good to escape into this painting."
Elders on our Dance and Time with the Museum programme were the first to visit the Fitzwilliam Museum upon reopening.
As residents in sheltered housing settings, they were among the most vulnerable members of our community when the pandemic took hold. We stayed in touch with regular telephone conference calls.
Reopening safely
We worked together to put in place measures to support the safety of volunteers, staff and visitors once we were permitted to reopen, including a warm welcome training module that was shared across the sector.
In the shift to a digital-first way of working, it was important to ensure that nobody was left behind.
Not everyone has access to the Internet or to a computer or digital device; or they may only have access intermittently. While this is particularly true for elders (those aged 75+ are least likely to use online social networks or apps, with only 29.1% of this age group reporting accessing these in the past 12 months) it's also true for the young. 
Recent COVID-19 impact studies have indicated that for young people across the world, social injustice, inequity and the digital divide (between those with digital equipment and Internet access at home, and those who don't) have been exacerbated by the interruption to their education and remote learning.
This guided our approach to (among other projects, such as Dance and Time with the Museum) our major joint summer programme, Summer at the Museums, which became, for 2020, Summer WITH the Museums: a blend of online activities and printed activity booklets and resources packs.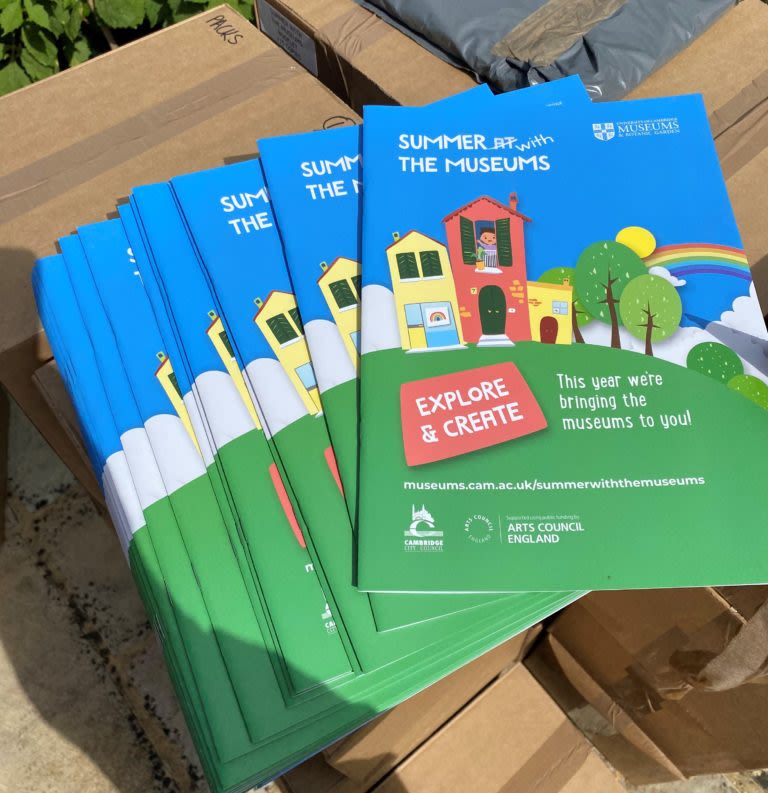 Traditionally, Summer has centred around a high-profile marketing campaign to promote the UCM consortium and County museums' summer activity offer to families, targeting in particular families from areas of low cultural engagement. This year, we worked with Cambridge City Council's Community Hubs to directly distribute 500 activity and resource packs to families.  The Hubs were established as part of the wider COVID-19 response to distribute food and signposting to further Council resources and support. 8,000 booklets were also distributed to families in target postcodes across the City and County.
Working in this way has deepened our relationships with our local communities, and in February we convened the UCM's first Community Panel. The Panel provide guidance and advice on our planning, helping us place our communities at the heart of our decision-making.
More on our Collections in Action blog:
From Summer 'at' to Summer 'with' the Museums
Inspiring first encounters
It's good to talk: the UCM Community Panel



Supporting families with SEND
In November, Ofsted reported that across all age groups, children with special educational needs and disabilities (SEND) had been seriously affected in both their care and education as a result of the pandemic, as the services that families relied on were unavailable.

With schools closed, most remote learning provision was focused on young people in mainstream education.
It was crucial for us to support our community of young people with SEND.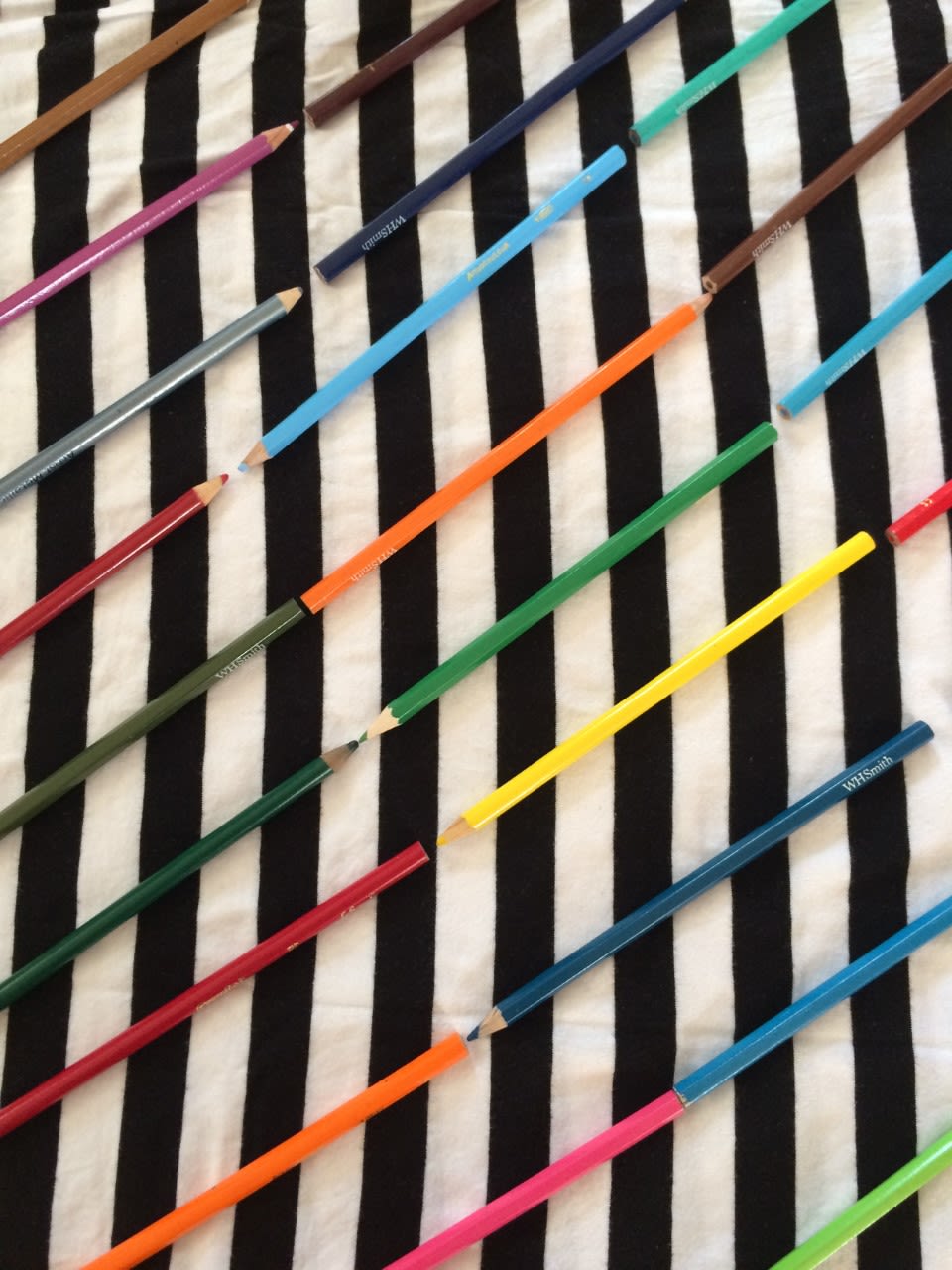 These include the Arts Pioneers, young people aged 11-19, who usually meet every month on Saturdays, as well as local families with children with sensory sensitivities who visit the museums through our disability-friendly opening programme.
The answer was to stay in regular contact remotely, and send each Arts Pioneer a bespoke box of art materials for their own creative activities. We also distributed SEND resources to our disability-friendly openings network, with creative activities based on materials likely to be found at home.
These were accompanied by video resources – and in the case of the Arts Pioneers, personal messages from the project team to try and ensure that our offerings kept the same warmth and personal touch as in-person sessions.
The activities from Arts Pioneers are awesome. I like surprises. Marie helps and encourages me to be an artist.
The range of projects helped to give me more ideas for creative things J and I could do at home and so we were creating things together all the way through lockdown and beyond
We couldn't wait to welcome back families in person, and the Museum of Zoology and Sedgwick Museum of Earth Sciences hosted two disability-friendly openings in October half-term. With the return of restrictions, we have continued to offer activities remotely.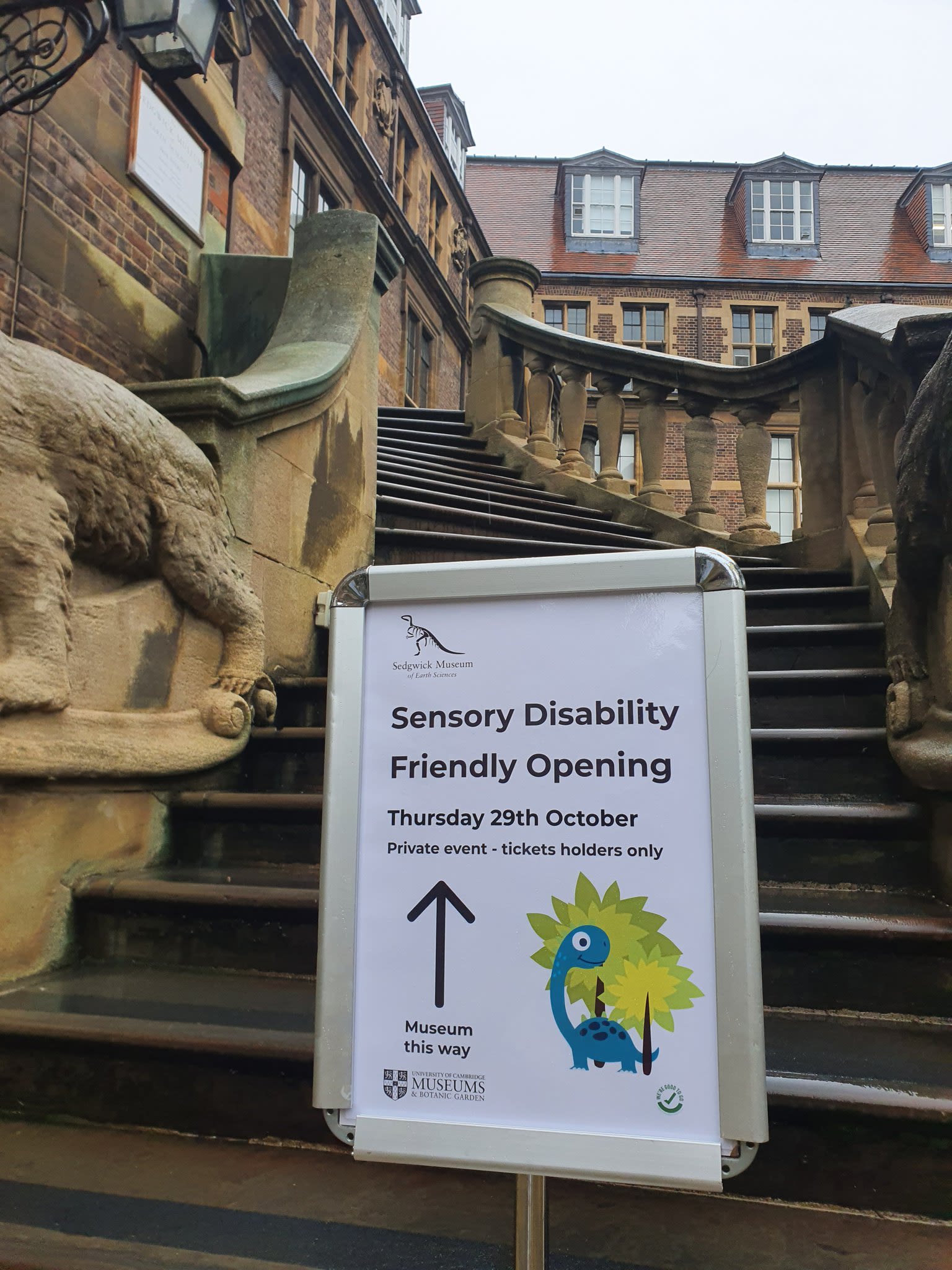 A safe and understanding environment to have fun.
The Fitzwilliam Museum, on behalf of the UCM, has been nominated for the Best Accessible Museum Award at the Kids in Museums Family Friendly Museum Awards, 2021.
Find out more:
Engaging children and young people with SEND during lockdown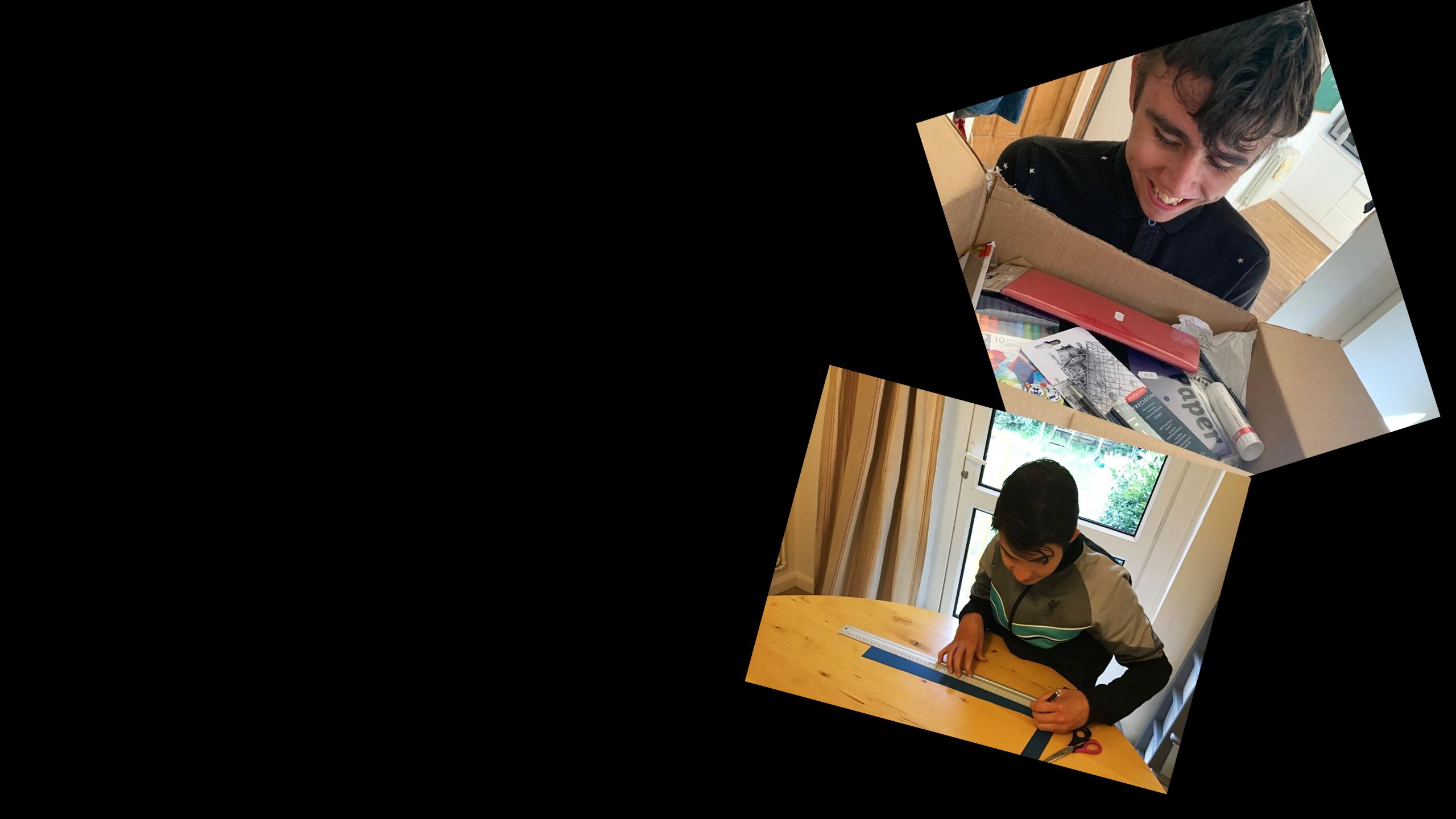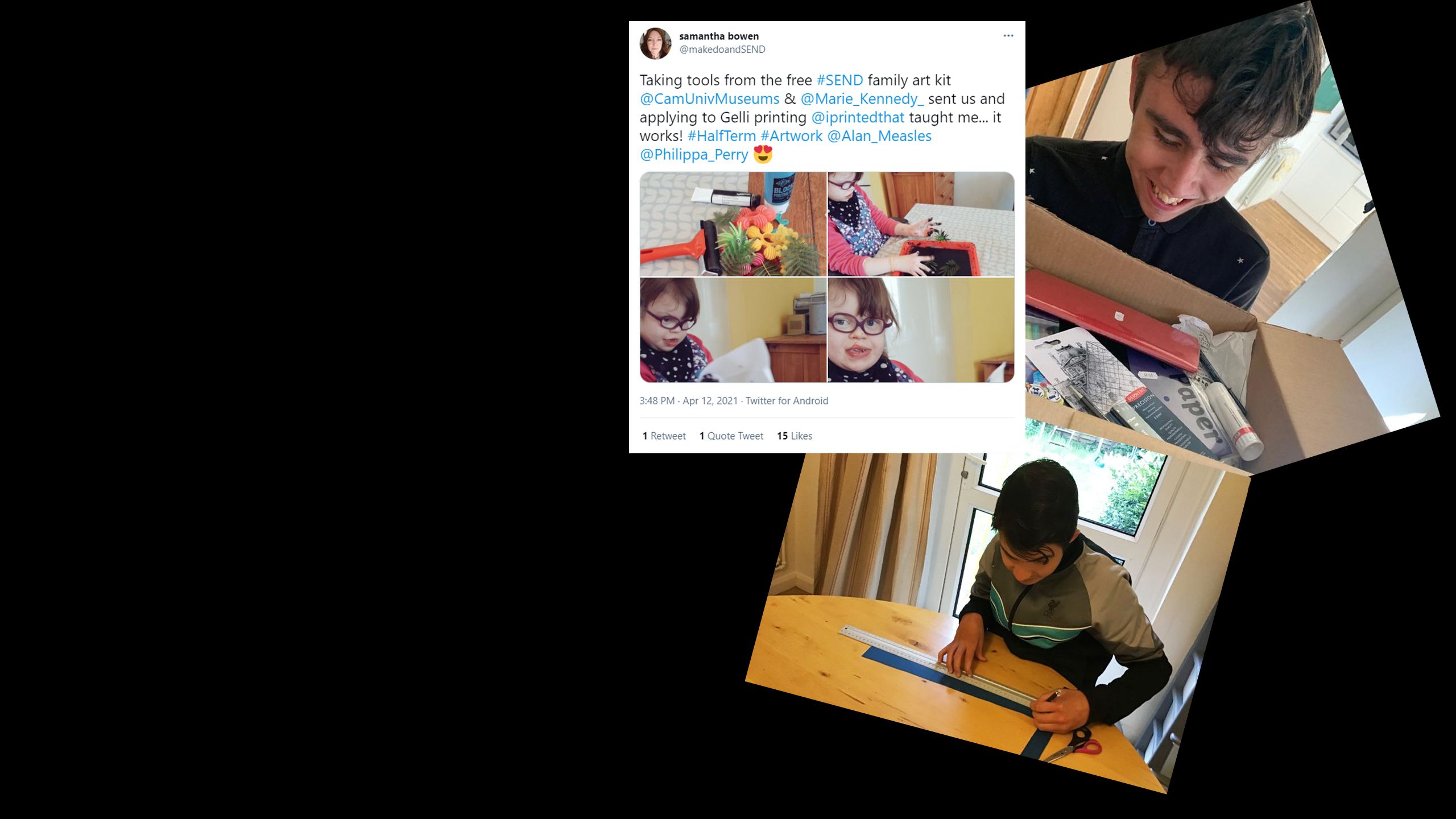 Collections professionals are not generally known for enjoying the limelight.
This year, however, many of us overcame our fear of the camera. UCM staff created a huge array of digital content from kitchen tables, back gardens, front drives, and even hit computer game Animal Crossing.
The Museum of Zoology launched a whole new blog to enable visitors to explore wildlife on their doorstep, as well as to share new findings by their research communities.
Meanwhile, although traditional onsite work experience was not possible this year, Work Experience: the Jobs You Never Knew Existed presented interviews with a range of staff reflecting on their career histories.
Here are just a few snippets of the digital content created by staff from across the consortium. More can be found on our new Discover page for digital collections content.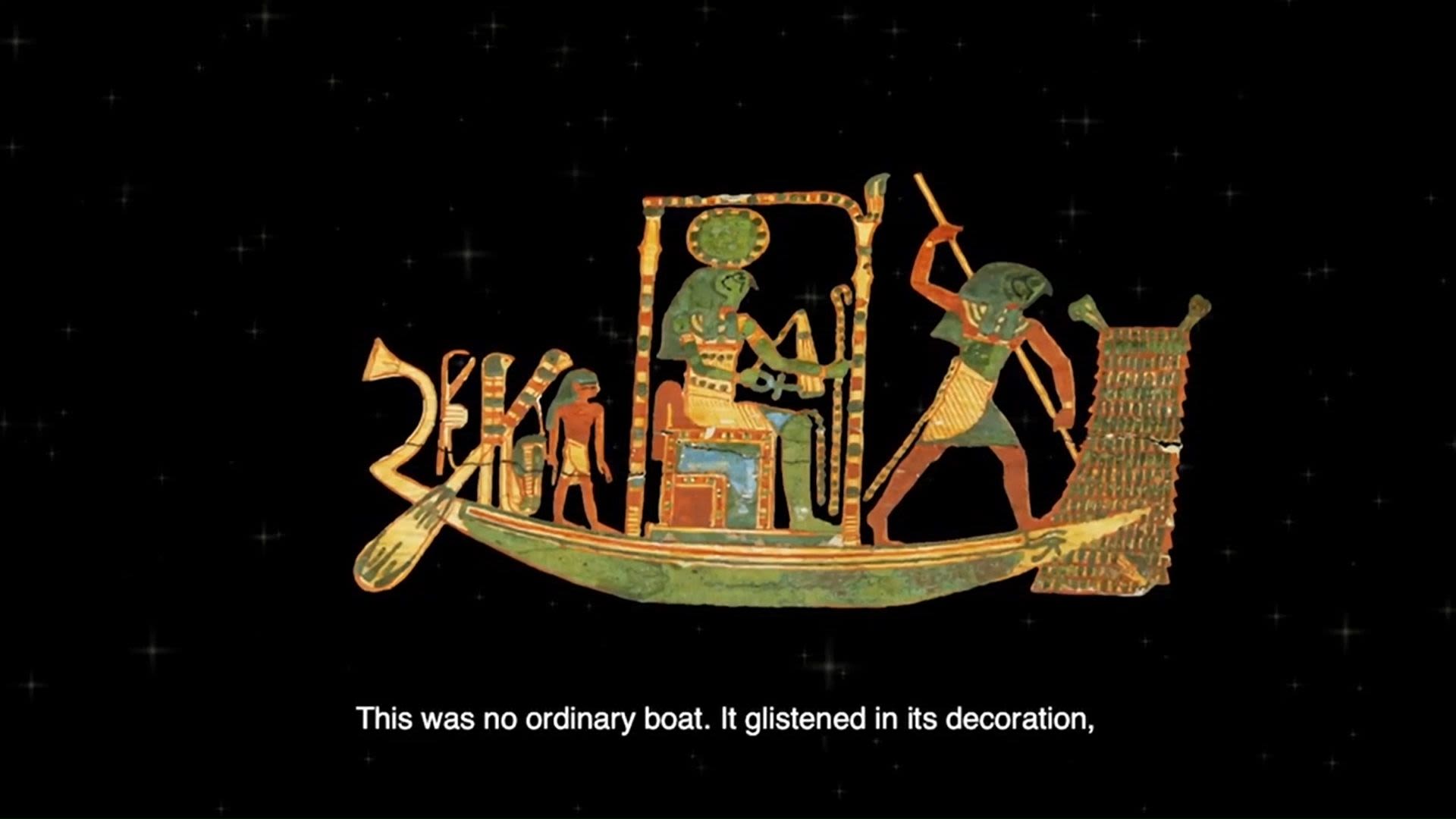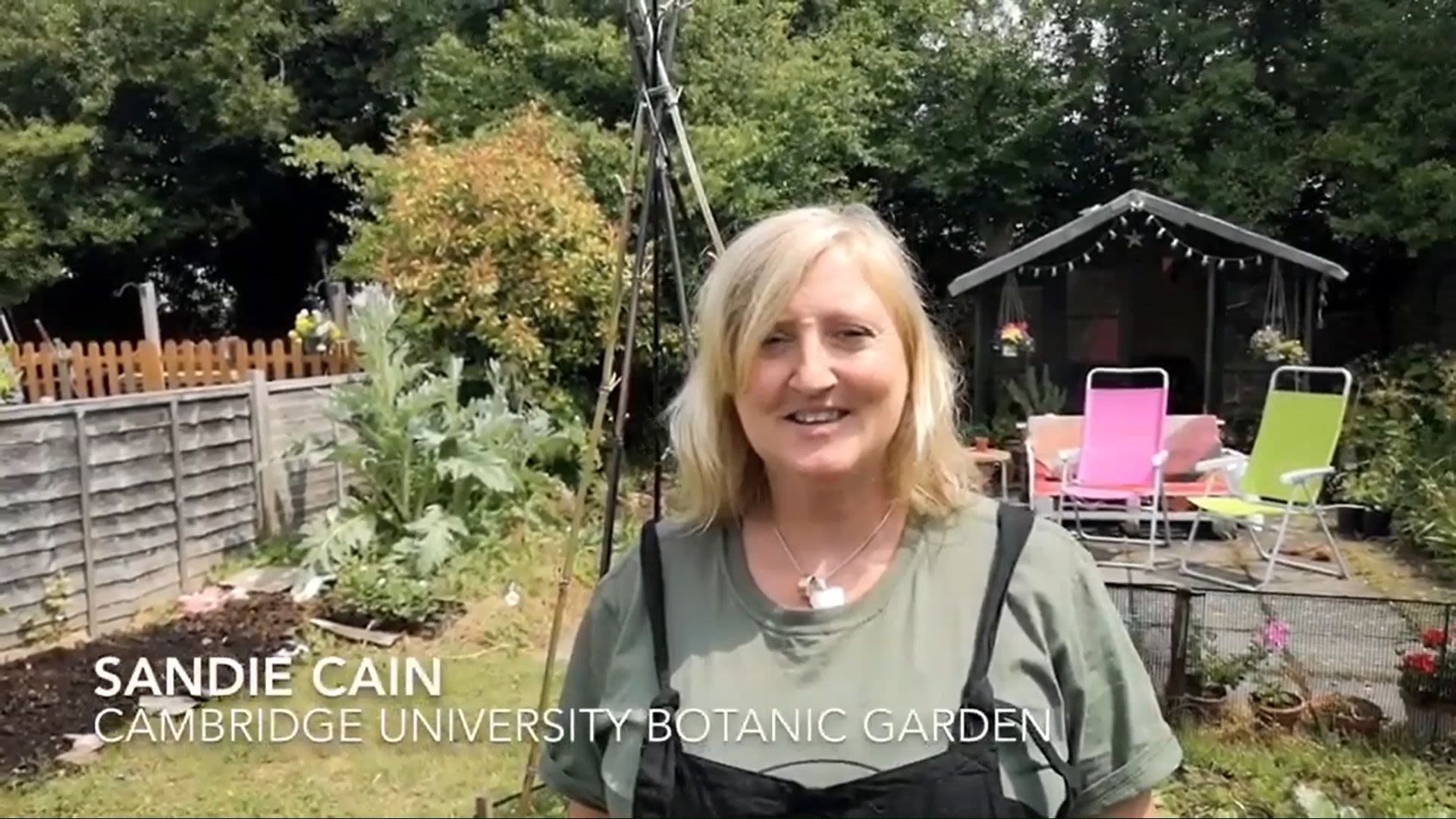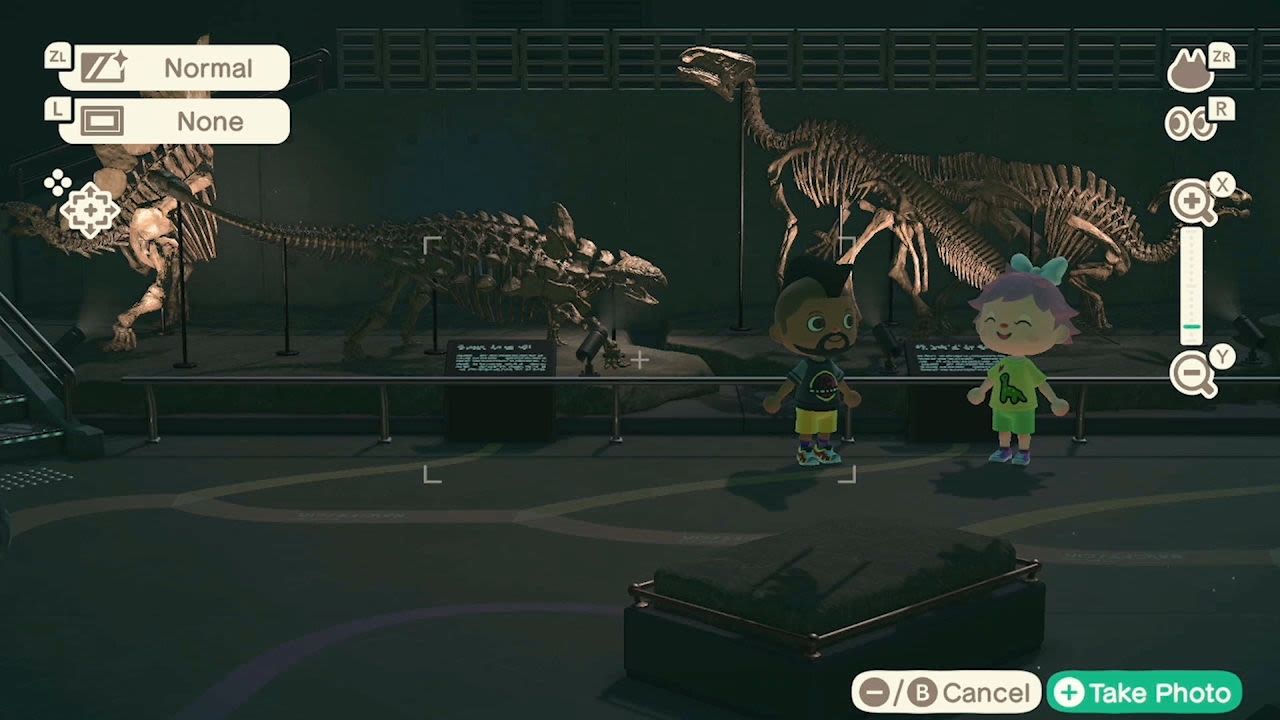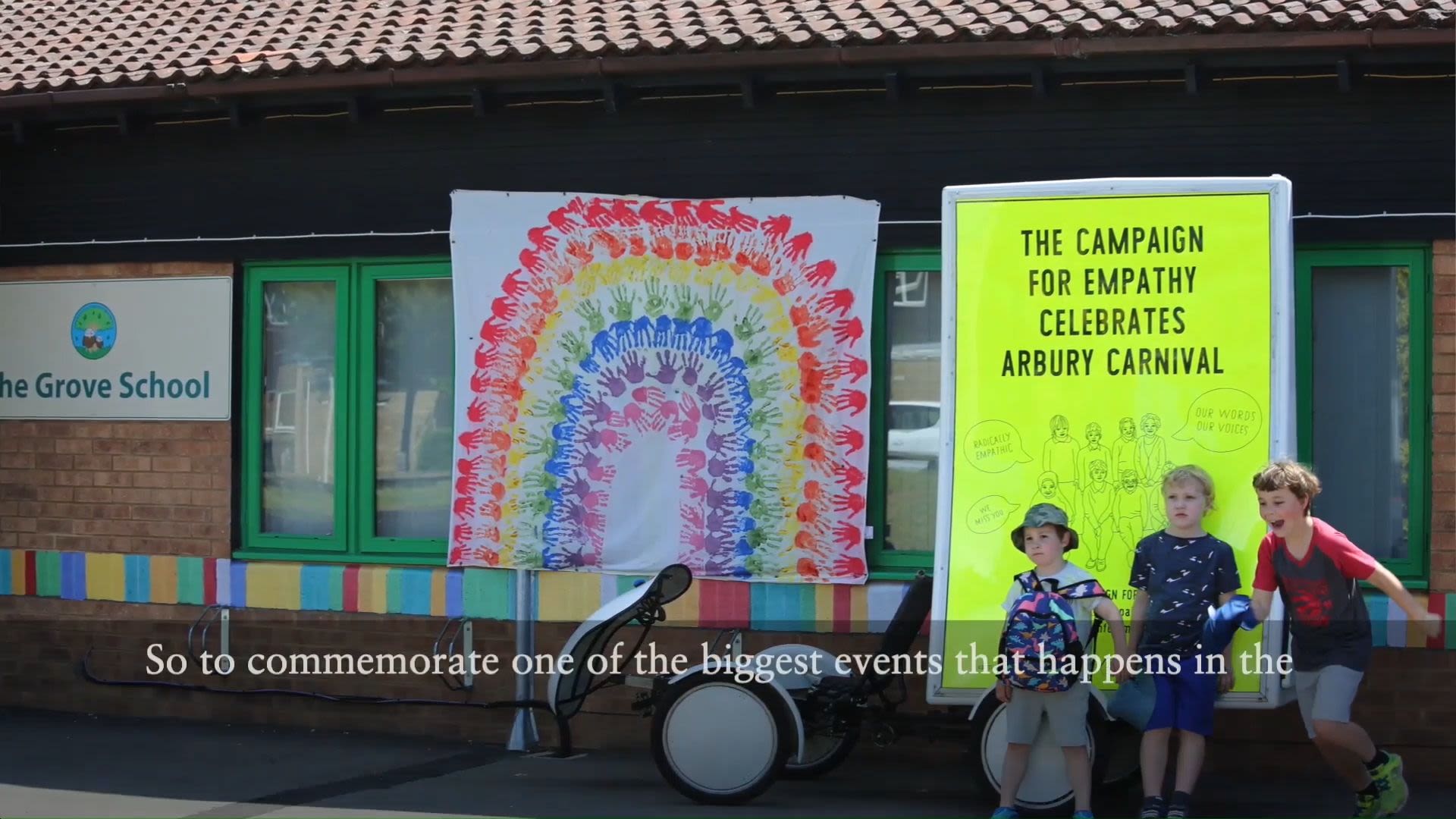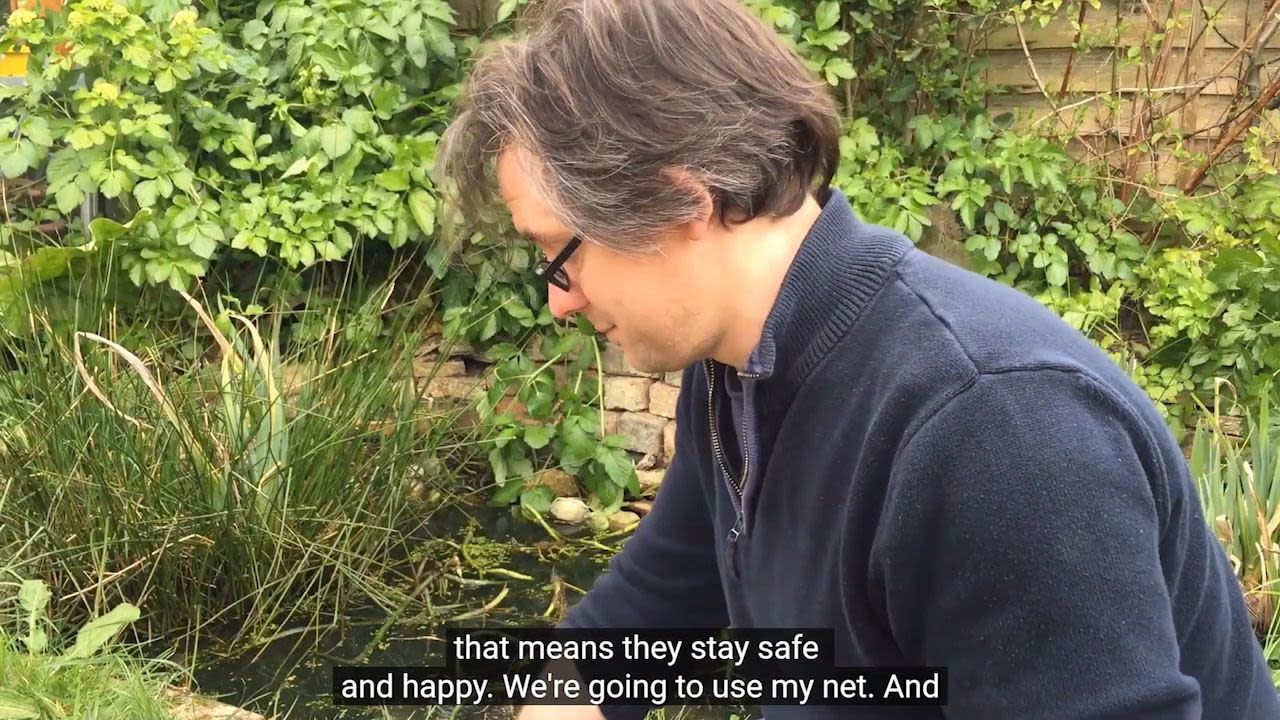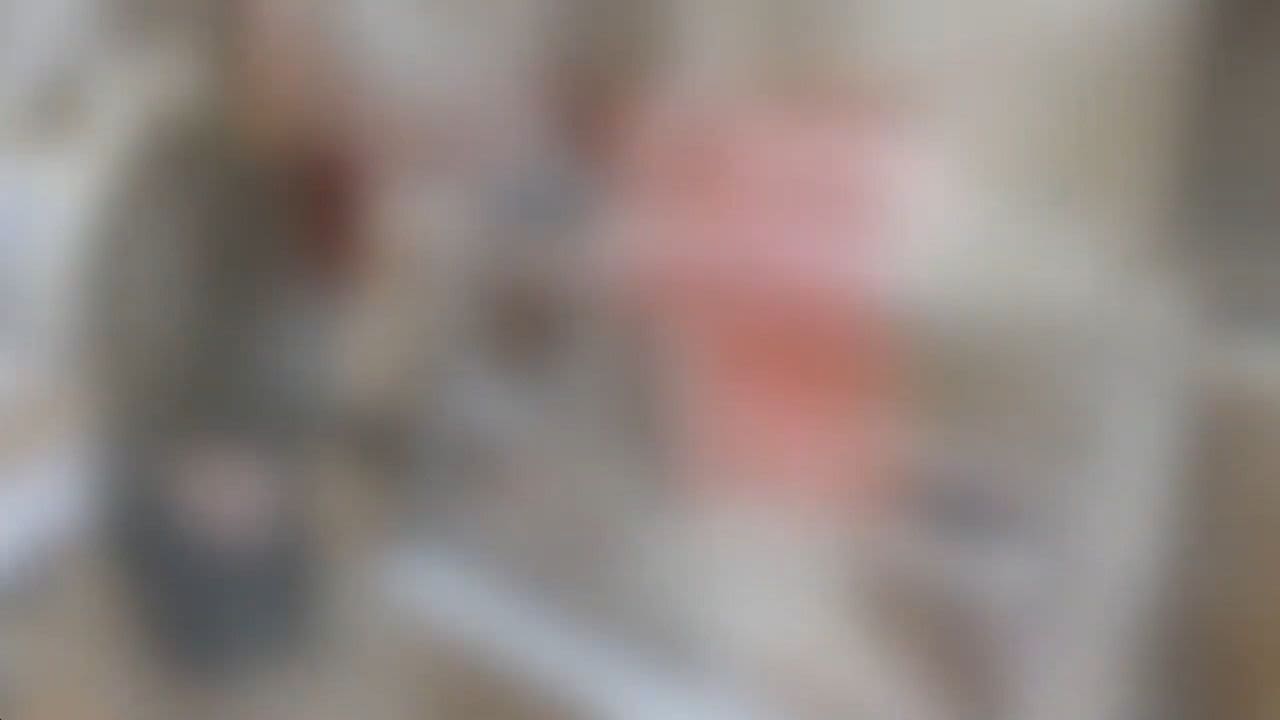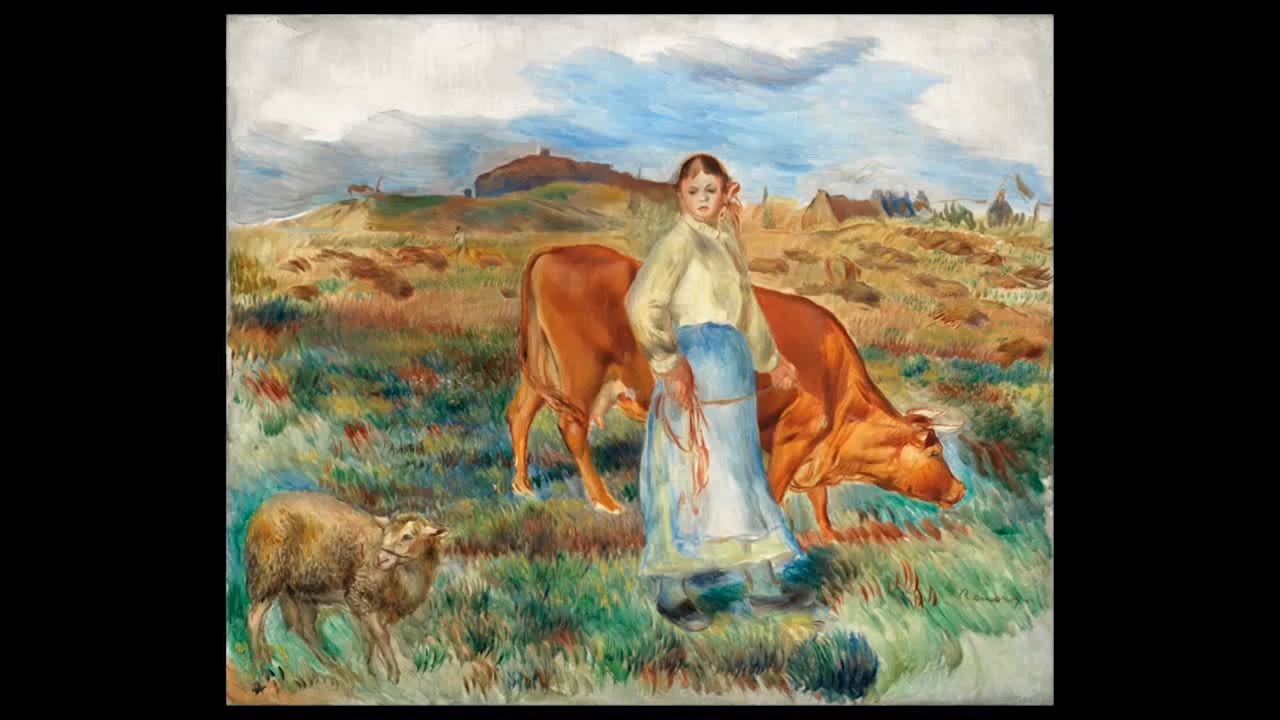 Rounding off a year of innovative digital programming, in March 2021 the Polar Museum's Big Freeze Polar Art Festival shared work from the Museum's collections and by artists with a focus on the polar regions. The festival included an evening of film by Inuit film makers and an online exhibition.
In the wide-ranging film that follows, Alaskan artist Othniel Art Oomittuk Jr. talks with Polar Museum Curator Charlotte Connelly about the Inuit traditions that inspire his work, objects in the collections, and the impact of climate change on communities in the Arctic.





Our audiences got creative too
The Museum Remix programme brings to light under-explored objects and narratives, providing a platform to early career creators, artists and museum professionals.

The 2020 instalment, Museum Remix: Unheard, took place online.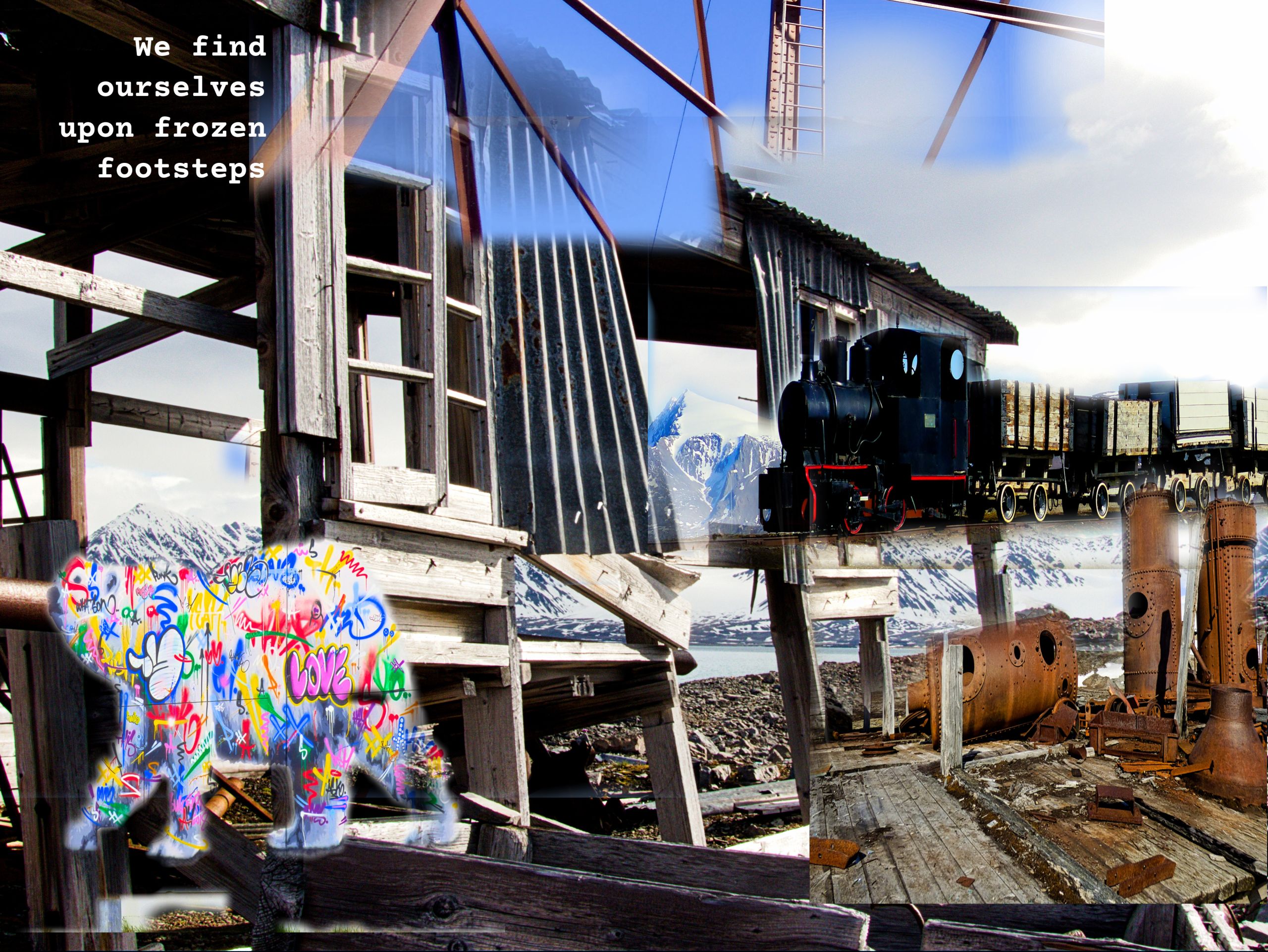 Frozen Footsteps by Rosie Wright
Frozen Footsteps by Rosie Wright
Staged across the summer, Museum Remix: Unheard saw UCM staff and volunteers create videos introducing objects that responded to the theme of "unheard".
Over 40 remote volunteers submitted their creative responses to the objects in 3 challenges: audio, 2D visual art and video.
"I thought it would be an interesting way to get creative and political during lockdown"
"A really interesting, engaging project that helped me reignite some creativity which had burned out over lockdown."
Three Guest Curators presented their favourite submissions to each challenge. Here is Marenka Thompson-Odlum presenting her selections from the audio challenge:
In addition to the creative reinterpretations, the volunteer guides on the UCM's Bridging Binaries LGBTQ+ tour programme recorded new audio labels sharing some of the stories from their tours.
The Remix content is now available online on the UCM Discover page and via QR codes in the museums: the first time community-created content has been embedded in this way in our galleries.
Find out more:
Museum Remix: Unheard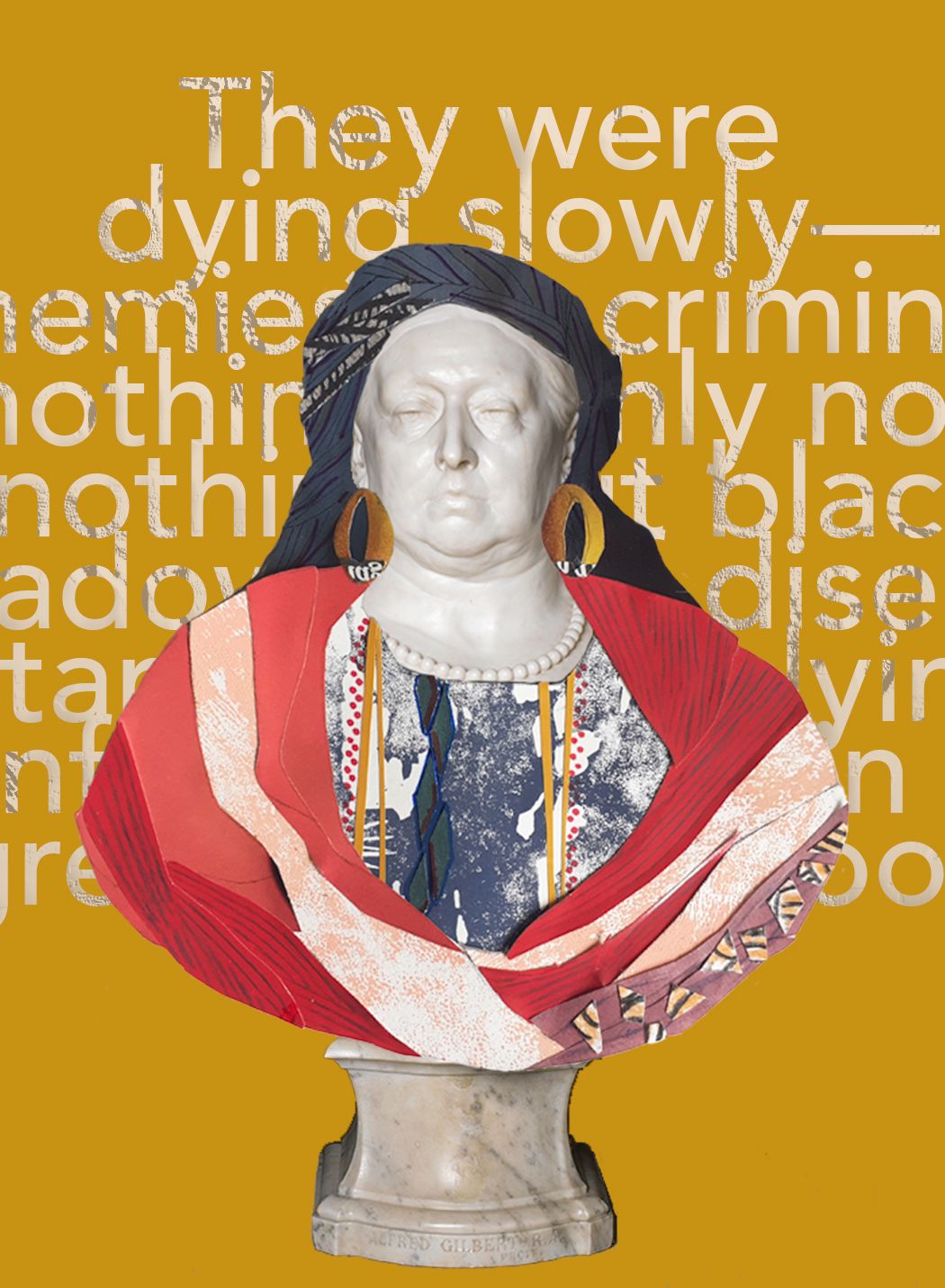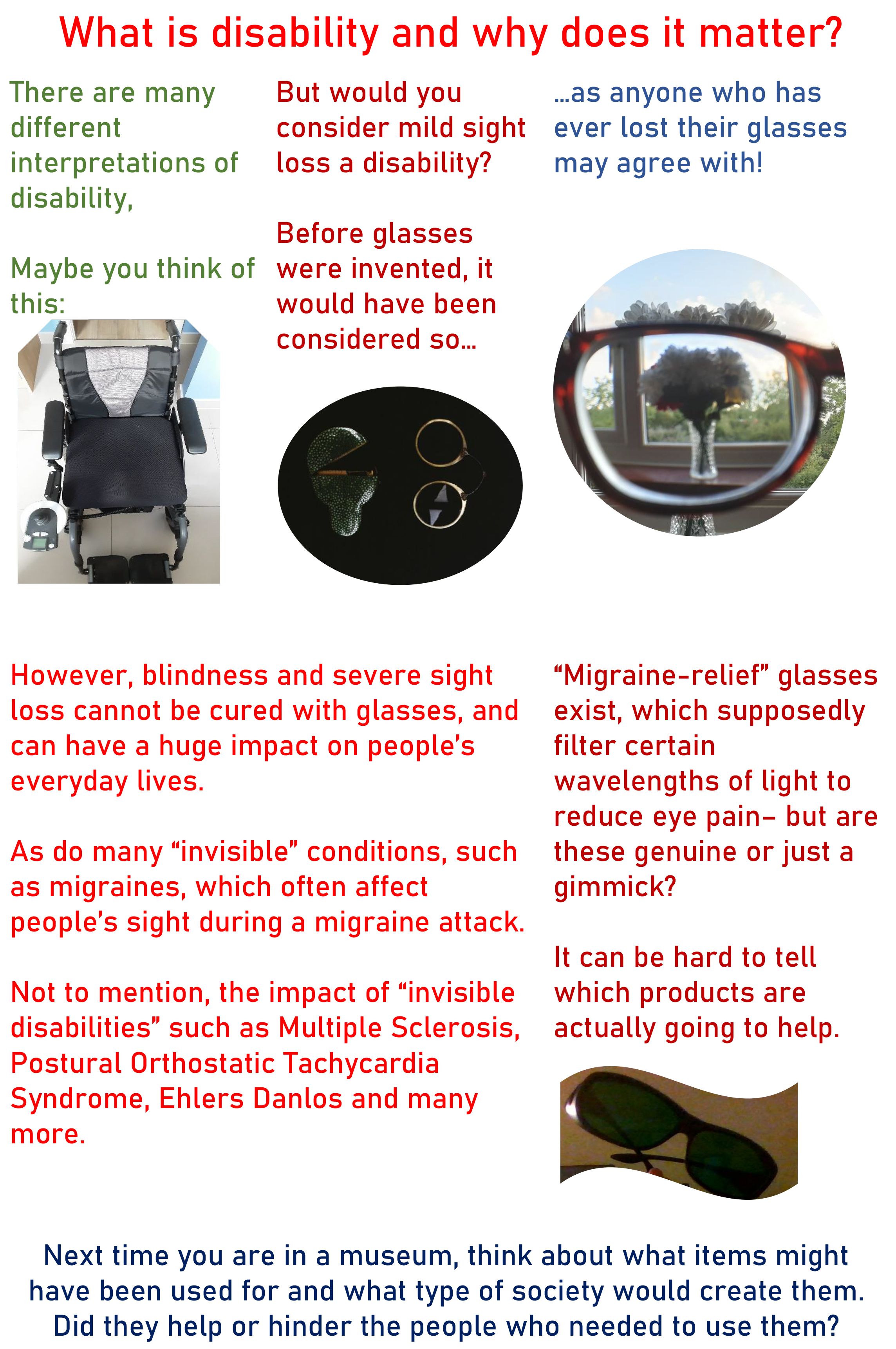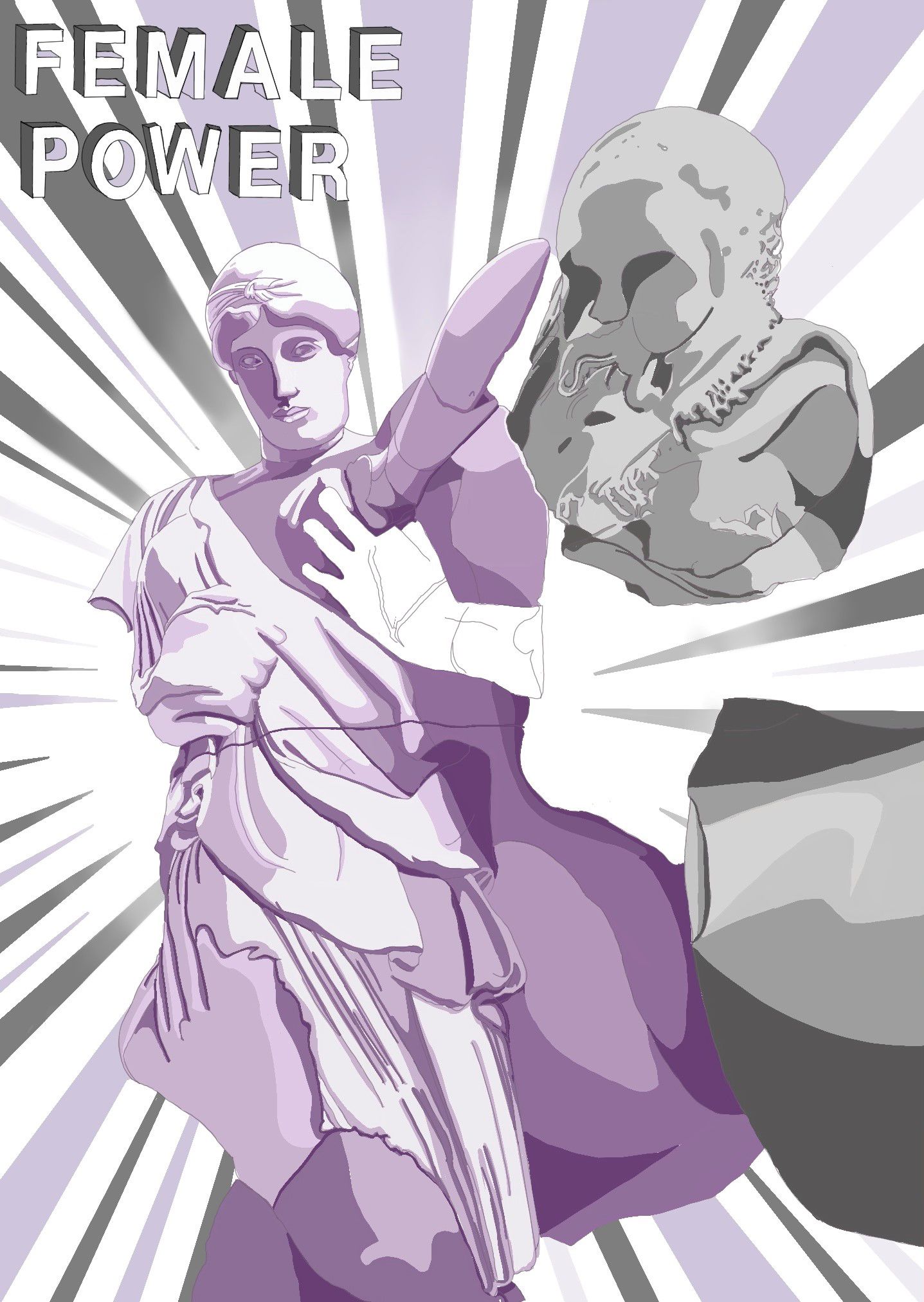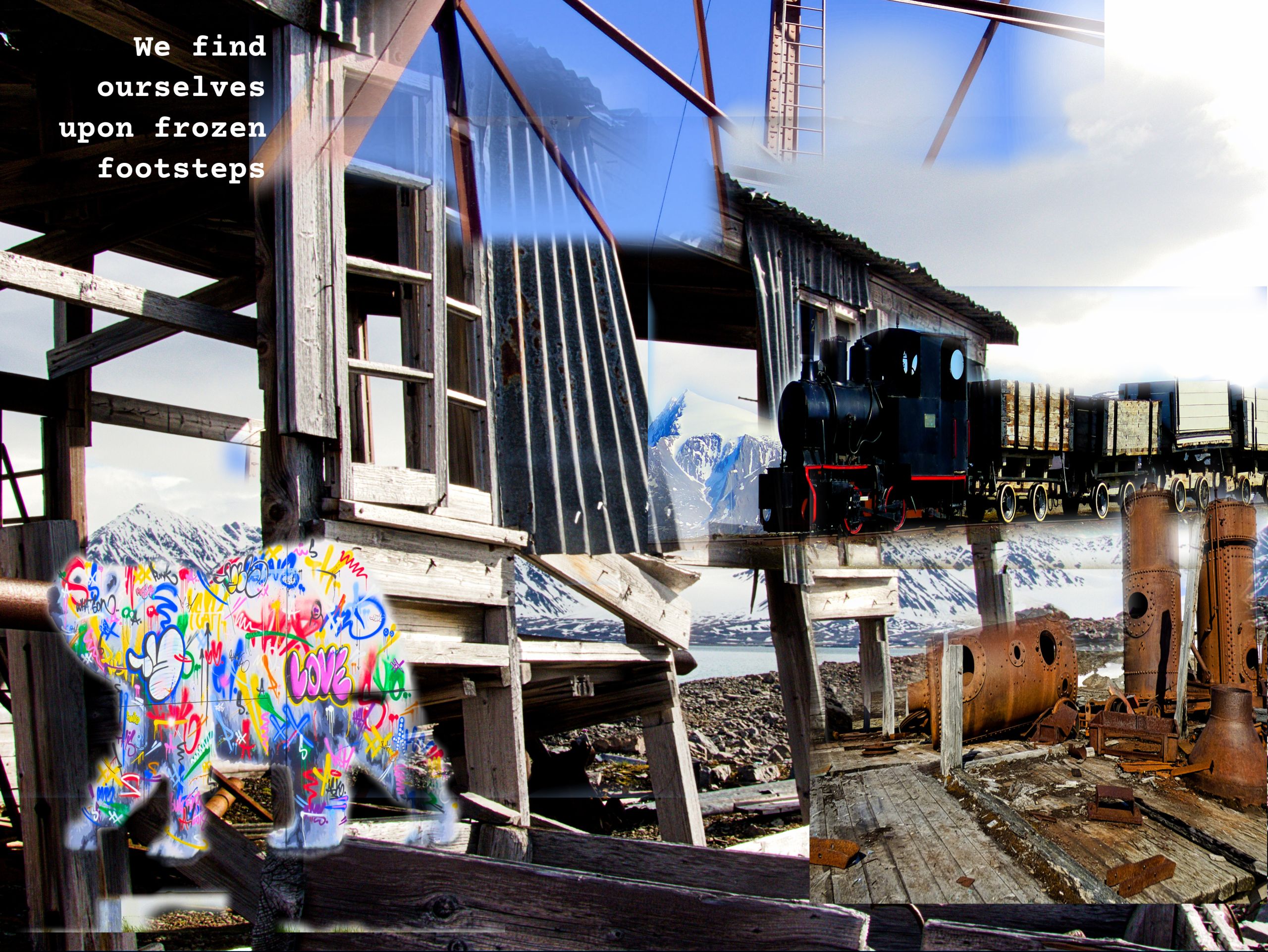 The pandemic limited our ability to facilitate the in-person encounters with objects that are an everyday part of our work as research and teaching collections.
Technology can't directly replicate that experience, but it has allowed us to continue to support the international research community with the help of new tools. This included new collections portals at the Botanic Garden, Museum of Archaeology and Anthropology (MAA) and the Whipple Museum of the History of Science, as well as a warm welcome for nearly 1000 delegates to Plastics in Peril, a major international conference focused on plastics conservation hosted jointly with the Leibniz Association of Research Institutes in Germany.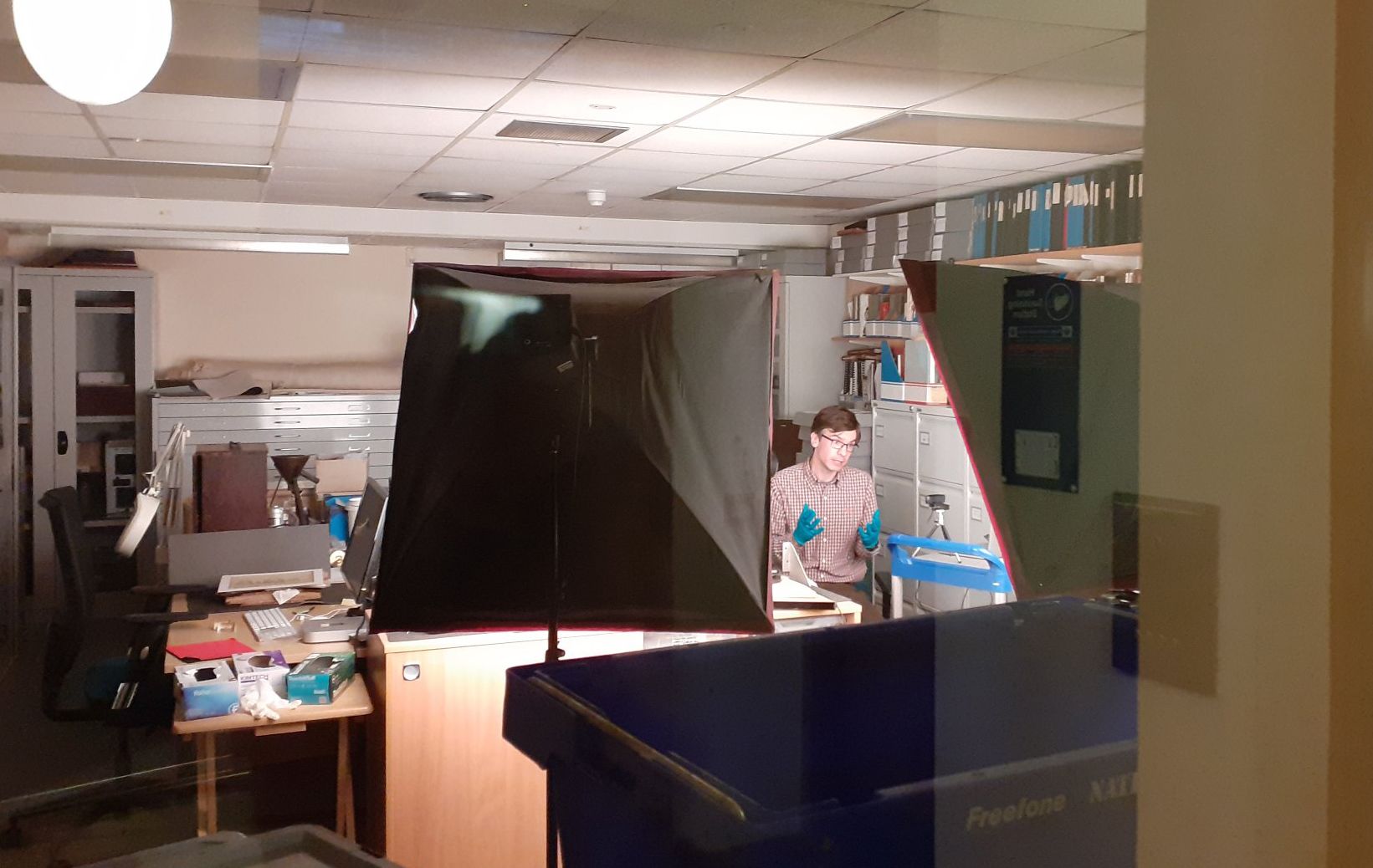 The legacies of empire and enslavement in our collections also formed a major shared focus this year, ahead of a public programme and exhibition in 2022/23.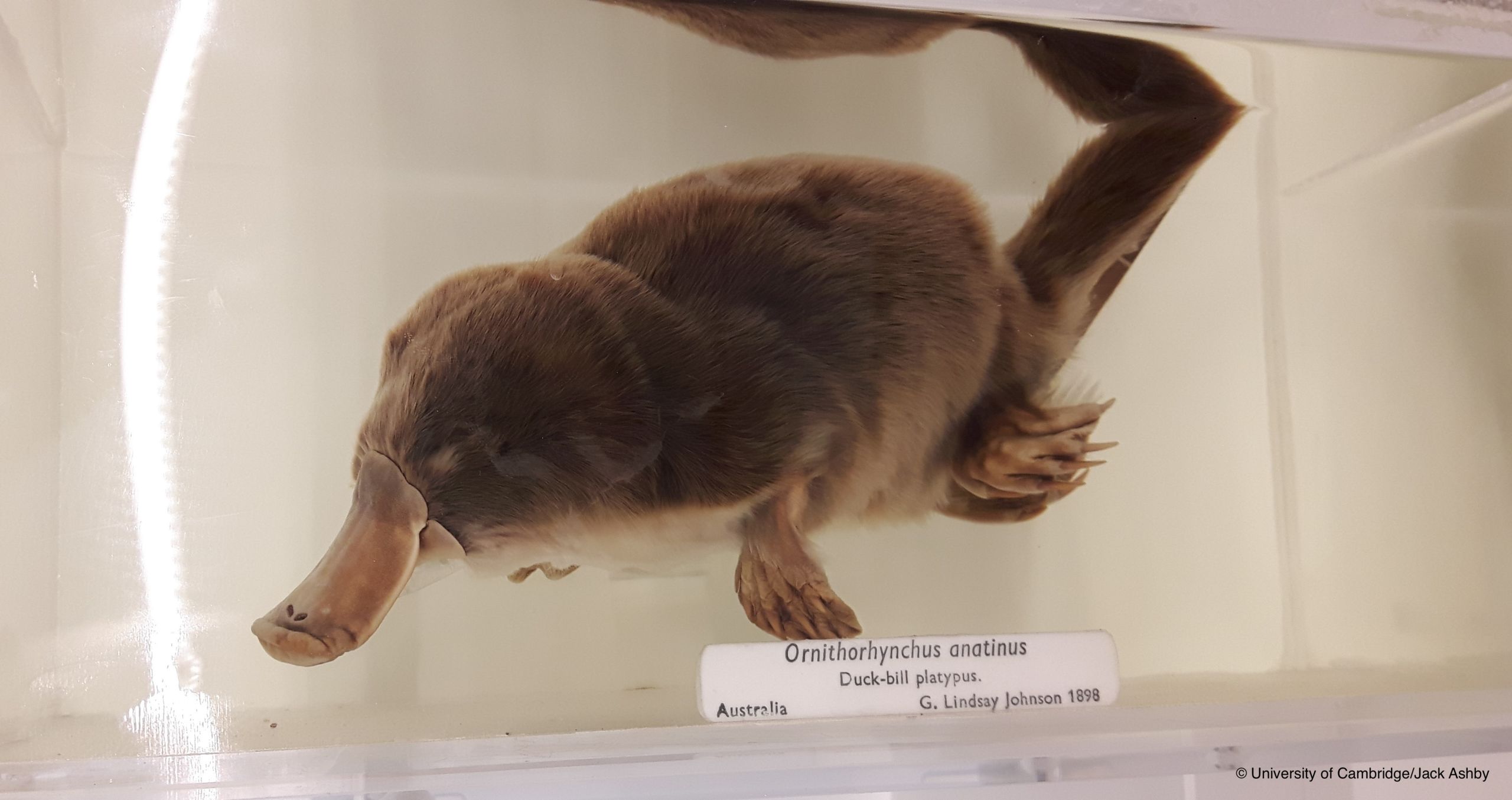 Rethinking Relationships and Building Trust around African Collections
Rethinking Relationships
 connects researchers, museum professionals, community representatives and other stakeholders in Kenya and Nigeria with four UK museums – MAA, the Pitt Rivers Museum, Horniman Museum and World Museum Liverpool - to develop practice around African collections.
When COVID-19 made travel between the three countries impossible, the project moved online.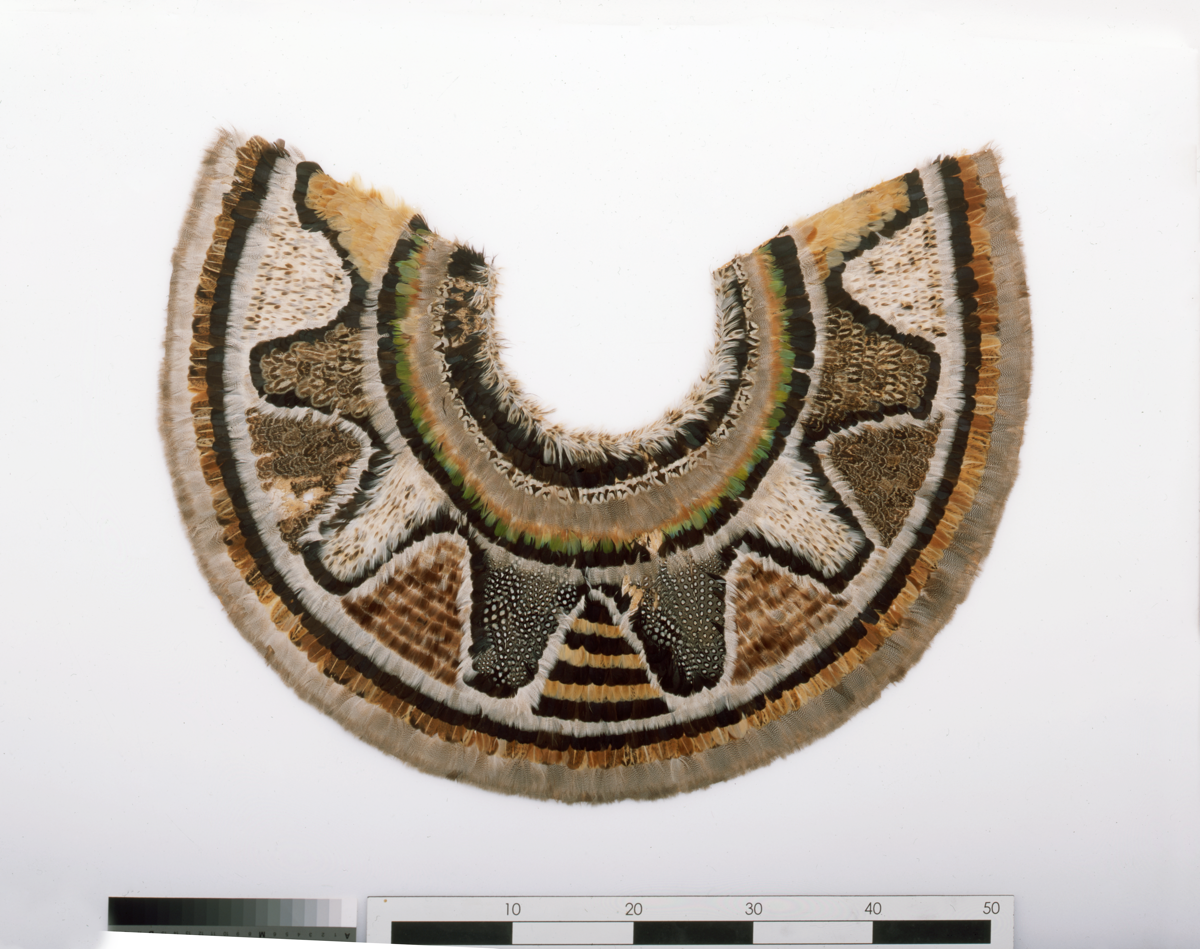 A circular tippet of fine feather work. MAA E 1895.64
A circular tippet of fine feather work. MAA E 1895.64
Two teams of researchers came together in Kenya and Nigeria to research artefacts from their countries now in the four UK museums, drawing on data made accessible in online catalogues such as MAA's new collections portal. Their research has been added to the collections record for each object.
[Museums] play a very vital role in enriching the educational process by exposing the public to their history in a positive way; assisting future generations to understand and appreciate their history and culture, and take pride in the achievements of their forebears. It is therefore important that they have their records right, and tell the actual or near-real stories of the cultural objects as known and appreciated by the communities they hold meaning to." 
Online delivery ensured that while participants were unable to meet in person, relationships have been strengthened and crucial thinking about the future of these collections has been able to continue to develop. 
Find out more
Read Margaret Akinyi Otineo's blog post on the Horniman Museum website.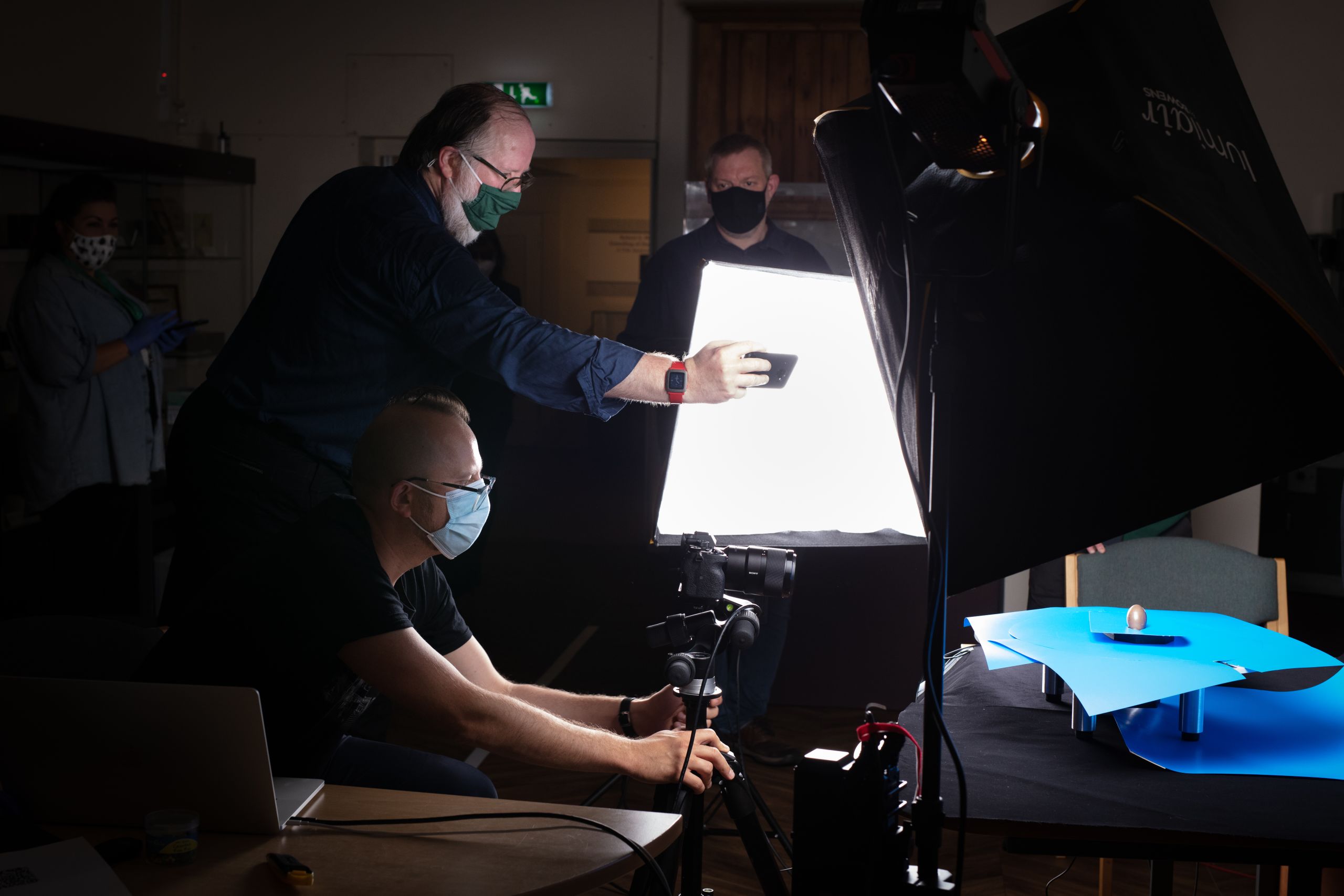 The Whipple Museum hosted Cambridge University Library's digitisation team and a range of incredible objects connected with Charles Darwin from across the UCM consortium: here, they are scanning Darwin's tinamou egg, collected during his voyage on HMS Beagle, from the Museum of Zoology's collection
The Whipple Museum hosted Cambridge University Library's digitisation team and a range of incredible objects connected with Charles Darwin from across the UCM consortium: here, they are scanning Darwin's tinamou egg, collected during his voyage on HMS Beagle, from the Museum of Zoology's collection
Exhibitions are one of our most powerful tools for telling stories and sharing research.
The Unviersity Museums and Botanic Garden normally deliver a programme of around 50 exhibitions a year, and we loan our collections nationally and internationally for research and display.
This year, many of our exhibitions became hybrid, existing both online and in our galleries for visitors to explore when we were able to open.
We were also able to support a significant number of loans: 78 to other institutions, including 20 overseas loans.
Dawn of the Wonderchicken
The Sedgwick Museum collaborated with Dr Daniel Field and researchers in the Department of Earth Sciences to bring the ground-breaking discovery of the "Wonderchicken" - the earliest complete fossil bird skull - directly to visitors in the Museum's gallery and in an online exhibition.
A Century of Polar Research
The Scott Polar Research Institute celebrated its centenary year with a Polar Museum exhibition exploring a century of Arctic and Antarctic research.
Illustrating Ancient History
The Museum of Classical Archaeology's exhibition explored the art of the archaeological illustrator, straddling archaeological research and creative practice.






The Human Touch
A year of hand sanitiser, deep cleaning, and social distancing has made many alive to the value and danger of our sense of touch.

The experience of the past year has made the Fitzwilliam Museum's exhibition, The Human Touch, even more resonant.

Installed for a January reopening that proved not to be possible, the exhibition opened in May 2021, exploring 150 objects ranging from medieval manuscripts and love tokens to works by Judy Chicago and Richard Rawlins.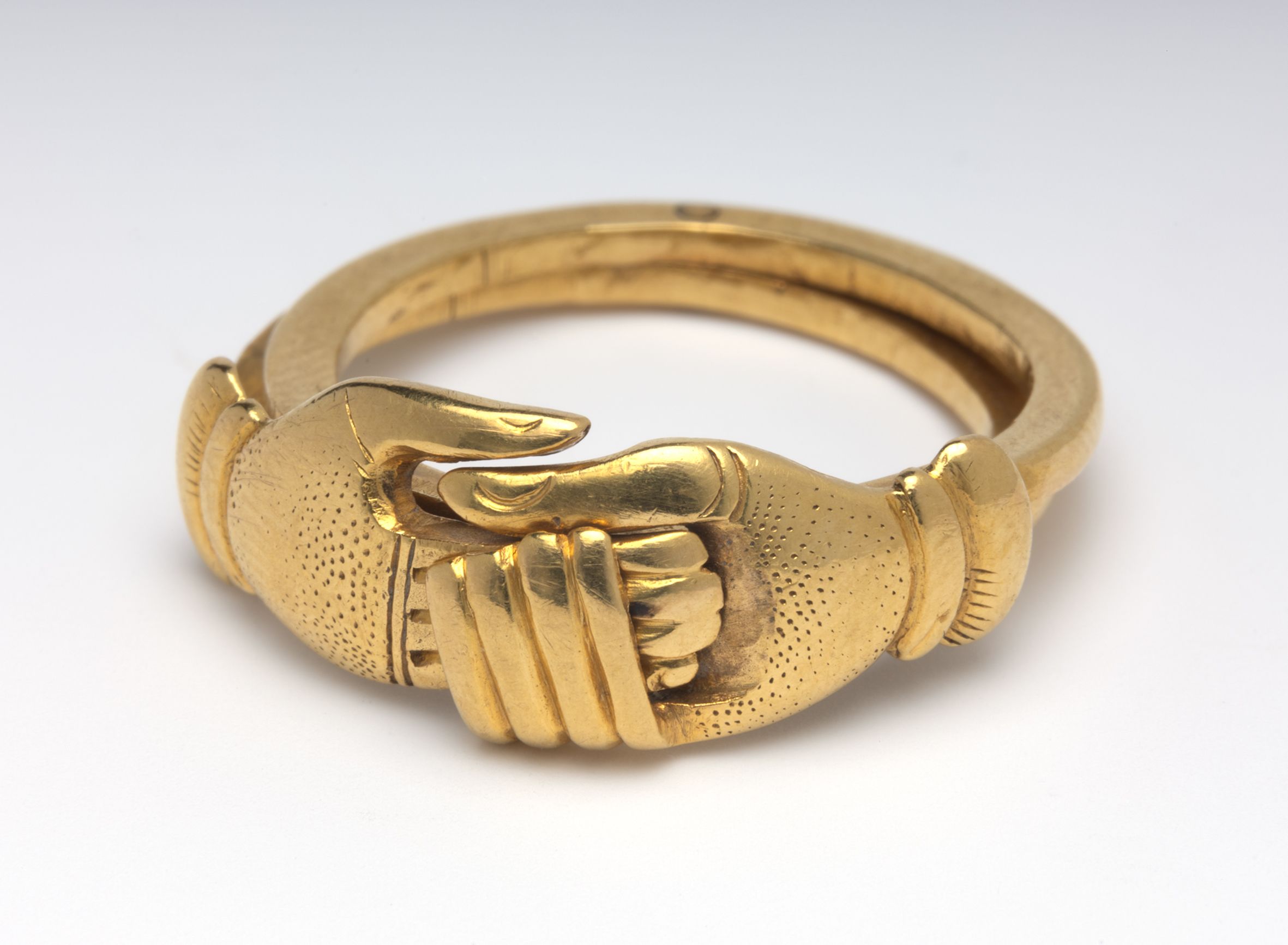 Gimmel ring with fede motif. Unknown date. Fitzwilliam Museum PER.M.296-1923
Gimmel ring with fede motif. Unknown date. Fitzwilliam Museum PER.M.296-1923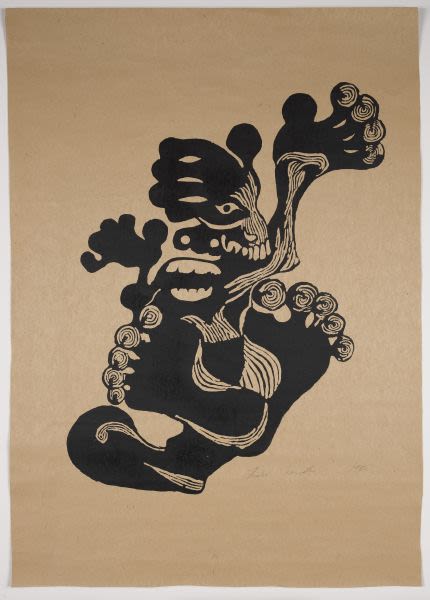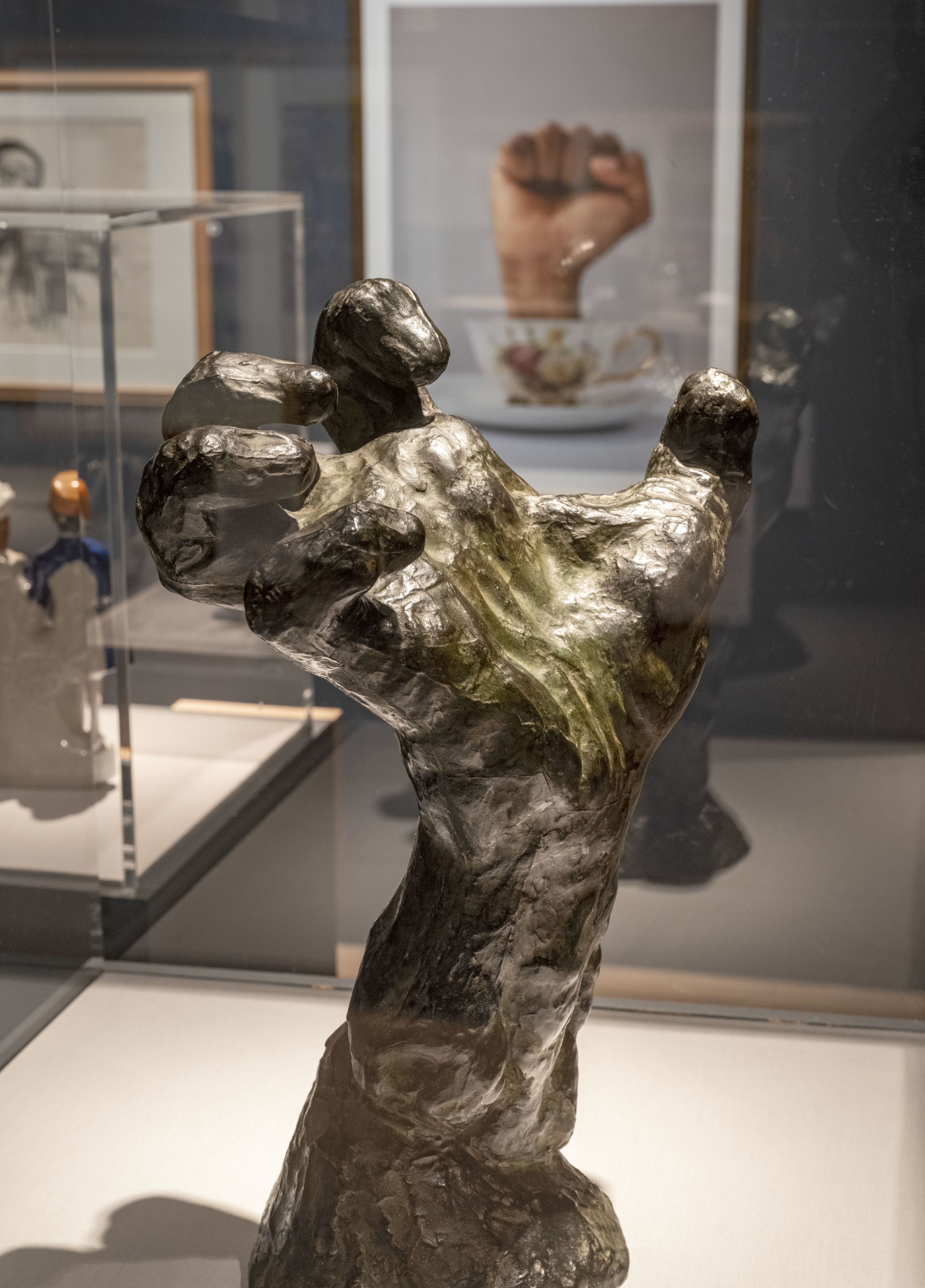 The Human Touch: Making Art, Leaving Traces (18 May - 1 August 2021) offered an intimate artistic journey through the anatomical workings of touch, its creative force and its emotional power.
Drawing on a number of UCM collections, the exhibition explored anatomy and skin; the relationship between the brain, hand and creativity; touch, desire and possession; ideological touch, reverence and iconoclasm, and much more.
Highlights ranged from an ancient Egyptian limestone sculpture of a brother and sister holding hands, to a 21st-century Mexican protest poster using handprints to condemn torture.
The exhibition was accompanied by two large-scale murals by street artist RUN at Parkside Pool and Jesus Green Lido in the city centre, giving residents a taste of the exhibition's themes.