The University of Cambridge Museums offer a unique and thought provoking learning experience, tailored to individual curriculum subjects. Working specifically to the exam boards for Post 16 education, these collection focused sessions provide an innovative approach to critical thinking and analysis of certain subjects.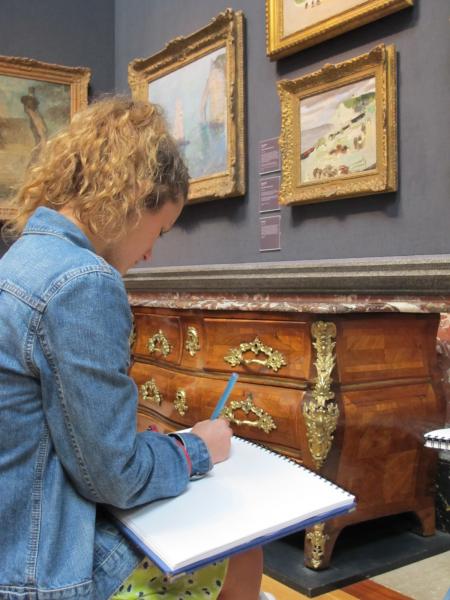 "It was a really helpful and interesting talk. It connected together everything I know."
Feedback from a Sixth Form student
 
It really supports our A2 work – a great help!"
Feedback from a Sixth Form student
 
"It was a very enjoyable afternoon. I learnt a lot and I know the students did too."
Feedback from a Sixth Form Teacher
As part of the University of Cambridge we support and promote the study of these subjects at degree level. We feel that an insight into subject areas at higher education is an invaluable experience to students which is why we also offer schools the chance to meet and talk with faculty members from the University as part of the visit. This exciting opportunity is very popular and subject to availability, so please make this part of your initial enquiry.
Please see our menu for post 16 subject sessions across the University of Cambridge Museums
Adorning the Dead: Rituals for the afterlife: Museum of Archaeology and Anthropology
Anthropology, Archaeology and Identity: Museum of Archaeology and Anthropology
Duroliponte: Roman Britain in Cambridgeshire: Museum of Archaeology and Anthropology
The Modified Body: Expressions of Society and Culture: Museum of Archaeology and Anthropology
The Origin of Species: Whipple Museum of the Historyof Science
Shakespeare's World: The Fitzwilliam Museum
The Stuarts: Crown and Parliament 1603 - 1685: The Fitzwilliam Museum
The Universe: Whipple Museum of the History of Science