Straight Science
As part of university departments, our museums represent current scientific research in our changing environment.  See below for collaborations with museums, departments and research bodies to show current activities and research coming out of the museums.
Conservation
The Museum of Zoology have teamed up with the Cambridge Conservation Initiative to develop a new exhibition in the redeveloped museum opening in 2018 to provide visitors with a perspective on the history and future direction of conservation, highlighting the important role of museum collections in striving to conserve biodiversity for future generations. The Cambridge Conservation Initiative (CCI) is a unique collaboration between the University of Cambridge and leading internationally-focused biodiversity conservation organisations clustered in and around Cambridge, UK.
Find out more about CCI and their partnership with the Museum of Zoology.
Earth Sciences
Earthquakes and Volcanoes can have huge impacts on our environment; causing sea level rises, gas clouds that can impact climate. Major eruptions can produce huge amounts of volcanic gas and ash that are projected into the stratosphere. The ash falls rapidly with most of it being removed within several days. Volcanic gases on the other hand, like sulfur dioxide can cause global cooling and volcanic carbon dioxide is a greenhouse gas.
Find out more about current research on Volcanoes and Earthquakes impact on the environment here and at the Sedgwick Museum.
Credit - Erta Ale Volcano - Indrik myneur


Climate Change

Credit: Professor Julian Dowdeswell - Scott Polar Research Institute
Glaciology and Climate Change - Cryospheric regions (icy places) act as indicators of global change and help us to study the processes of climate change in different ways. The Scott Polar Research Institute, where The Polar Museum is situated, is involved in current research into the formation of meltwater lakes on the Greenland Ice Sheet, the form and flow of glaciers within Arctic ice caps and the impact of permafrost thaw in Alaska.
Find out more about this research here.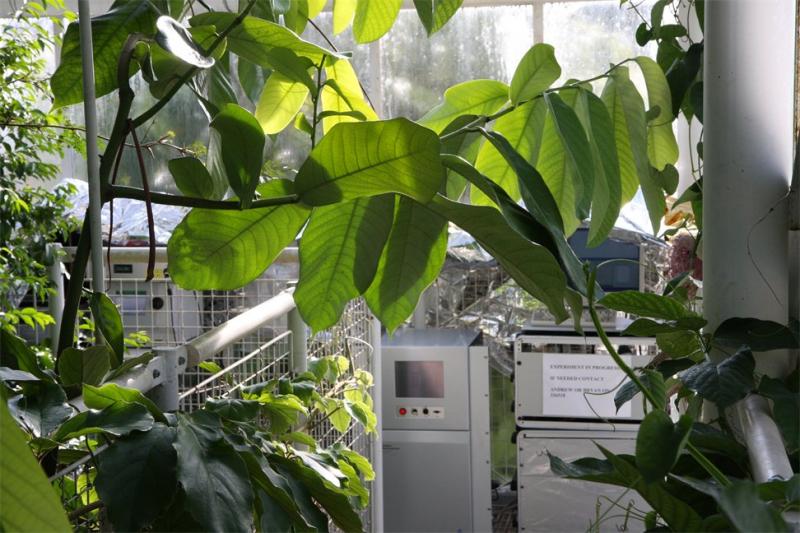 ​Atmopheric Gases - The Botanic Garden are using their tropical rainforest displays of the Glasshouse Range as an ideal site, in terms of temperature, humidity and tropical plant species, to test a gas chromatograph instrument being developed by the Centre for Atmospheric Science for measuring atmospheric gases in Borneo. One of the main gases being measured is Ozone. Ozone is a gas that does different things in different parts of the atmosphere. In the Stratosphere, which is the part planes fly in, the gas creates a protective layer that we call the ozone layer, filtering harmful radiation from the sun. But when ozone is the lower atmosphere it acts as a greenhouse gas, trapping more heat towards the Earth and heating up the planet.
Find out more about this research here.
Credit: John Pyle, Cambridge University Botanic Garden, University of Cambridge
Environmental monitoring of changing vegetation

Credit: Professor 

Juli

an Dowdeswell - Scott Polar Research

Institute
Over half of the Earth's land surface north of 65 degrees is vegetated, with boreal forest and further north by tundra vegetation. This high-latitude vegetation plays an important part in the global climate system in terms of the absorption of Carbon Dioxide and release of greenhouse gases such as methane. An understanding of these systems is essential to any attempt to interpret the response of Arctic vegetation on changes in the global climate. The Scott Polar Research Institute is involved in researching Arctic vegetation using Remote Sensing and satellites.
Find out more about this research here.
Energy
The Botanic Garden has a long running project to explore the potential use of algae to produce biofuels, reducing our dependence on fossil fuels and providing sustainable and renewable energy. The reactor has a capacity of 300L, and will be used to test the growth of a variety of commercially promising algal strains, as well as for outreach activities to industry and schools.
Find out more about this research here.


Credit: Dijana Maric, Cambridge University Botanic Garden, University of Cambridge