Unlocking millions of years of history to solve the big problems of today.
The University's extensive collections in museums, libraries and archives encompass the history of life on earth, including much of human history and culture.
Collections-Connections-Communities (CCC) is a new interdisciplinary research Initiative, which will use the collections in new ways that address the key challenges of our time: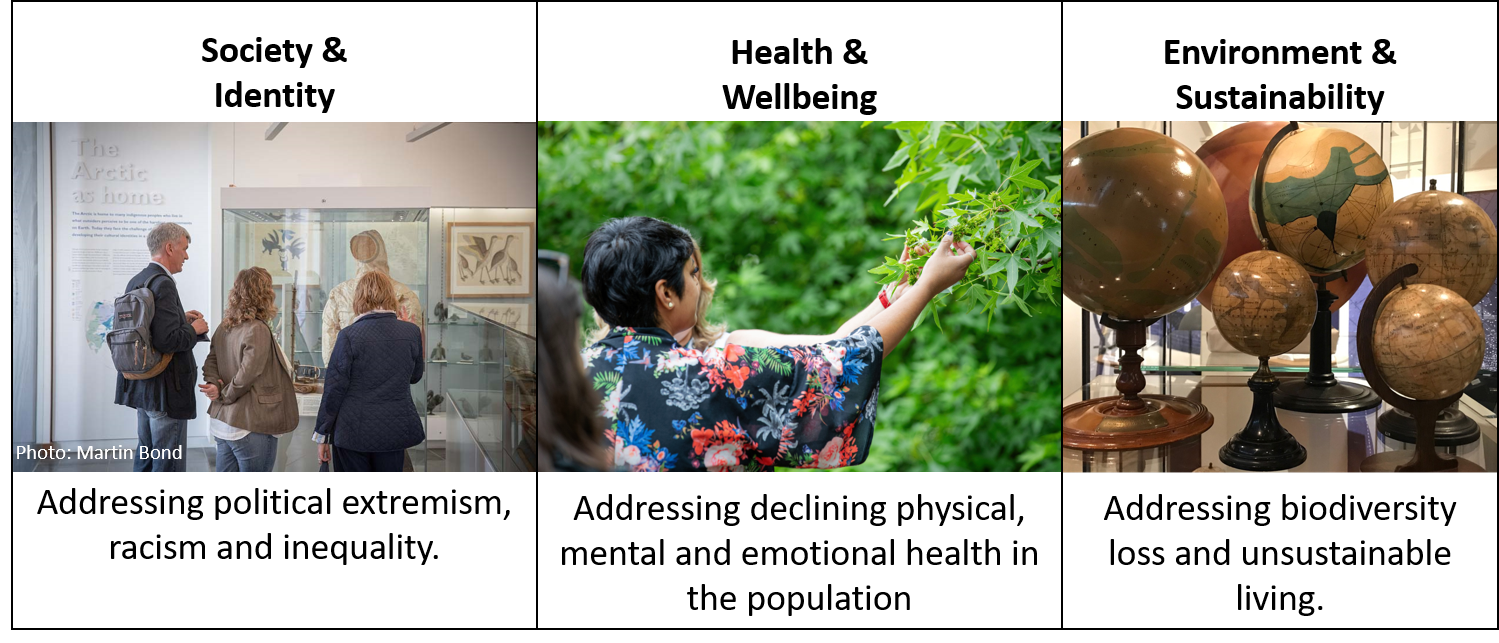 For more on each of our themes, see here: Society & Identity. Health & Wellbeing. Environment & Sustainability.
Our approach is to build communities of researchers, including academics and our audiences, in physical and digital spaces, to develop new ways of thinking that could eventually influence policy-makers.
The CCC is co-chaired by Professor Rebecca Kilner and Dr Neal Spencer, supported by a steering committee made up of members from across the University's museums, libraries, Botanic Garden, Schools and research institutions.
This webpage is our temporary online home while we build our full website. To keep up-to-date with our activities, follow our Twitter @CamGLAMresearch or complete the form HERE