Museum Remix: Unheard is an experiment in museum storytelling.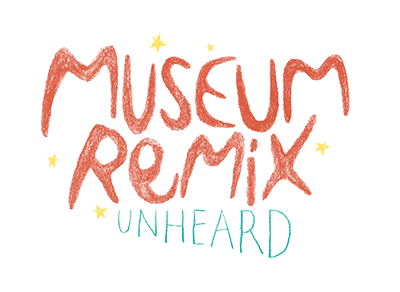 Help us remix and retell the stories behind the University of Cambridge Museums' under-explored objects. Each month we'll set you a new creative challenge. How you respond is up to you. Our third challenge is VIDEO - find out more below!
We'll share your creations on our social media, and, at the end of each challenge, a guest curator will make their selection for an online exhibition hosted on our Discover page. Once we're able to return to the museums, the exhibitions will be available from our museum galleries via digitally enhanced labels.
Our first challenge was SOUND and the second was VISUAL ART. 
Get involved!
Why you should take part
Create new art and interpretation

Tell the stories that need to be heard 

Have your work shared on our social media

Be in with the chance for your work to be included in an online exhibition and accessible from the museums' galleries.
What do you need?
A phone or digital camera.

Access to the internet.
You need to be aged 16 older to take part.
Great! Sign me up! Head over to our Volunteer Makers page to sign up and submit your video.
Why now?
The collections of the University of Cambridge Museums span four billion years and all seven continents. We are good at collecting. But we haven't always been good at listening. George Doji, Museum Remix host, tells us more:
CHALLENGE THREE: VIDEO
Deadline: Midnight on Wednesday 30 September. 
The theme of our third and final challenge of this round will be... VIDEO. Here's George to introduce it (with new hair :))!
Using our objects as a starting point, we invite you to remix them. Choose one or more and apply your own creative interpretation to the objects themselves or to their histories. This could take the form of a:
piece of performance art
animation
music video
monologue
mini play...
Maybe you'd like to film a scene, produce a puppet show, or create an abstract piece of meditative art...or something else entirely! Whatever it is, we'd love to see it. 
All we ask is you keep your submission to no longer than 3 minutes.
You don't need fancy materials: all levels of submission, from professional to strictly amateur, are more than welcome.
Scroll down to see the objects. All the old favourites from earlier challenges will be there, plus some new additions.
Visit our Volunteer Makers page to sign up and submit your video.
The header image for this page is an extract from The Museum of Life, an artwork produced for our 2019 Museum Remix project.
Objects