"This exhibition is about love and sex; identity and censorship. It's also about labels, and why they matter."
In September 2019, participants in the Museum Remix workshop explored LGBTQ+ (lesbian, gay, bisexual, transgender, queer) stories behind five University of Cambridge Museums (UCM). Inspired by the UCM's Bridging Binaries tours, they produced a pop-up exhibition, giving voice to stories previously silenced by prejudice or historical disinterest.
You can now explore the exhibition online.
Installation in action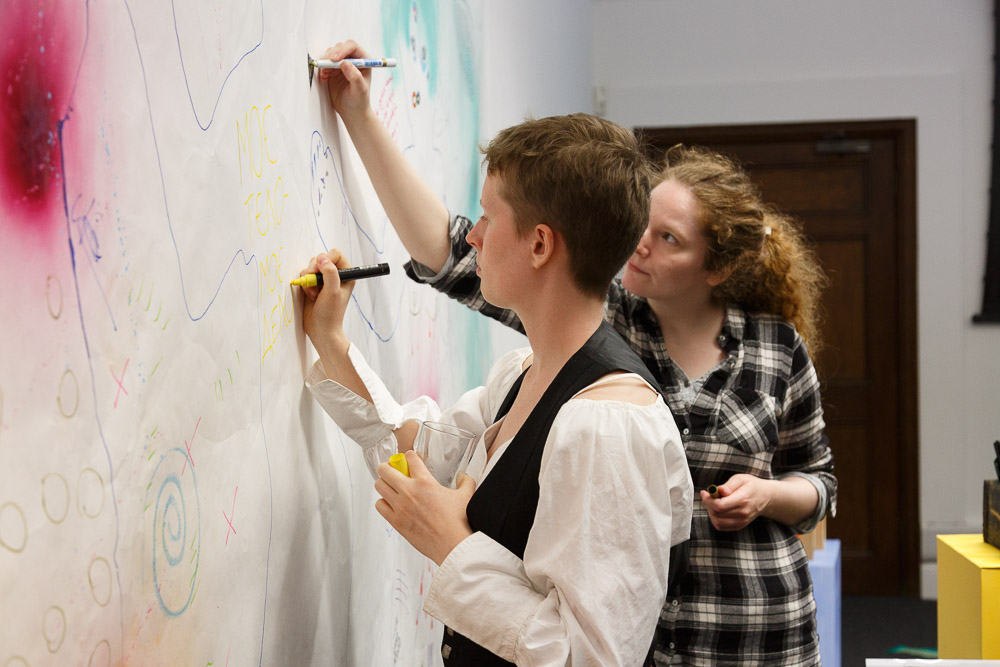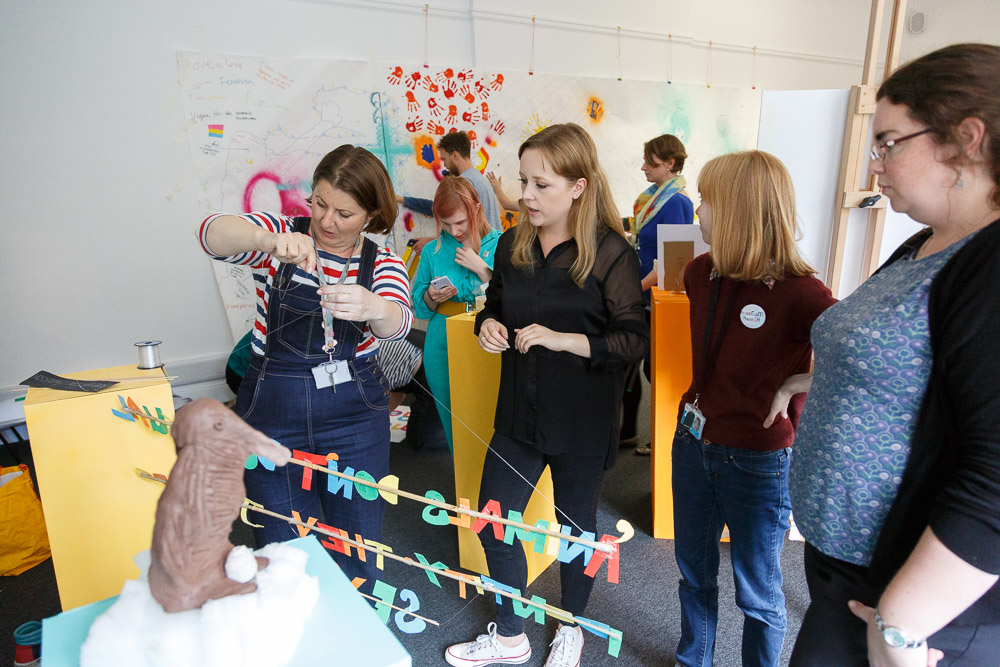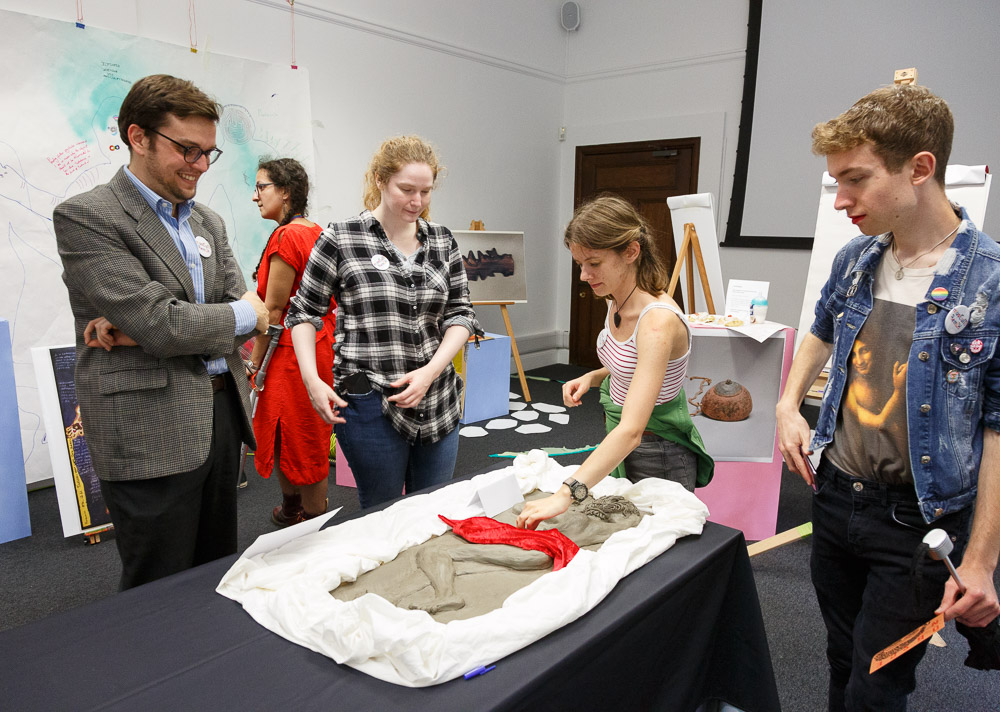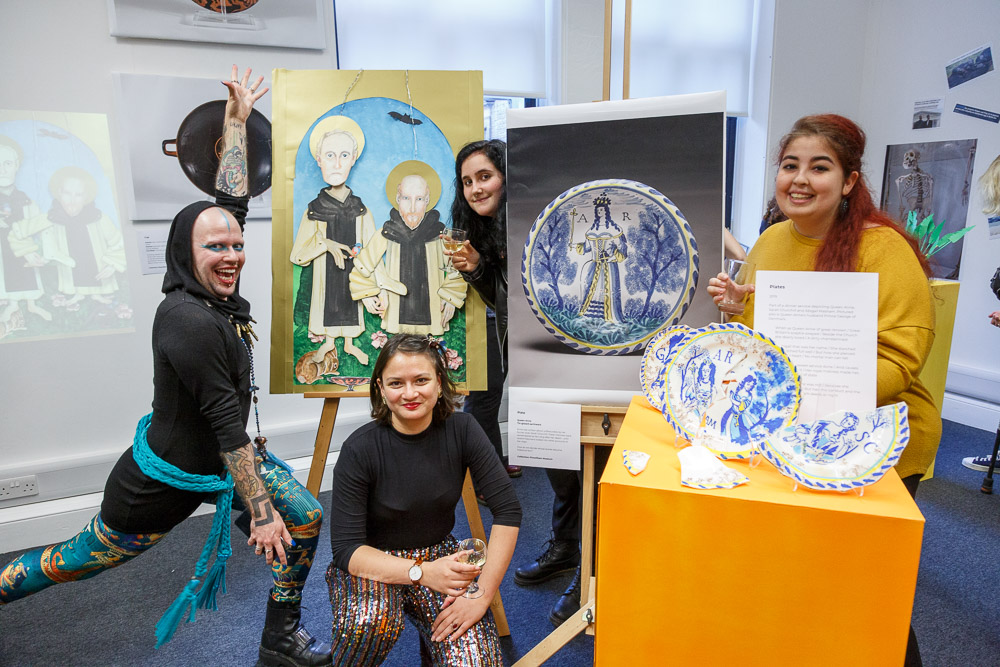 Museum Remix was hosted by the UCM's