Imagining India: Greeks, Romans and the End of the Earth opened at the Museum of Classical Archaeology (MoCA) on 26 June. This is the second of three instalments of my diary of the six months leading up to the exhibition opening.
Last time: the exhibition concept takes shape; Curator Susanne went on maternity leave; research began…
Late February 2017: new friends
New research projects are exciting, but also daunting. I'm leaving the comfort of imperial Rome behind and journeying into unfamiliar territory. I need some guides. Thankfully, the academics I get in touch with are both encouraging and incredibly generous with their time.
Cameron Petrie, Reader in South Asian and Iranian Archaeology, sends me some of his own teaching materials. It's reassuring to know that I'm on the right track. (As he notes in his email to me, a lot of work has been done on the subject but it's quite disparate: researchers in lots of different disciplines and departments, from Archaeology to Classics to South Asian Studies – and of course in different languages and countries…)
Robert Harding, affiliated researcher in Indian Languages and Cultures at the Faculty of Asian and Middle Eastern Studies, is not only encouraging and enthusiastic, but sends me the Mother of All Reading Lists. In an eye-opening phone conversation he mentions some ancient monk, Cosmas Indicopleustes, as worth investigating. I file away for future reference.
So the idea is sound. But what are we going to display?
Time for a trip to the Museum of Archaeology and Anthropology (MAA). I give curator Mark Elliott the Imagining India elevator pitch in the MAA elevator. Mark is looking frazzled yet relieved – his own exhibition, Another India, has opened just a few days ago. He is full of ideas about how we might tell the story, and objects MAA might be able to help us with. I am still a bit intimidated by the prospect of my first exhibition, and getting the advice of a senior curator is fantastic. I return to MoCA to fill in Sophie and Jennie, very excited about the project.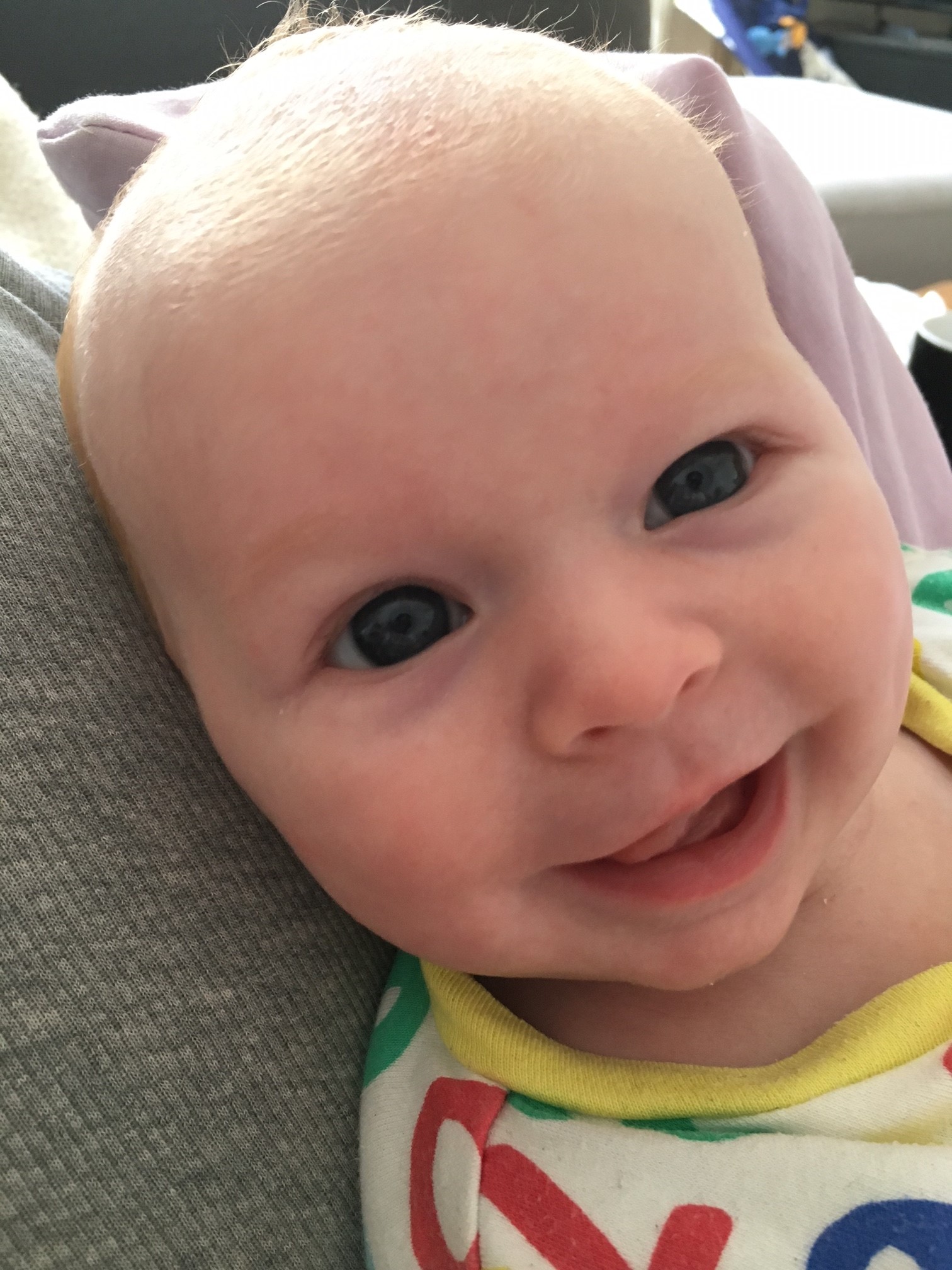 And… Susanne has a baby! Baby Iris arrives at the end of the month. I get the text while buried in the library under an atlas of the ancient world. She is *adorable*.
Marking: by Jove will it ever end? Cuteness levels: dangerous.
March: research, research, research
Armed with Robert's reading list, I hit the books. My third-year students are busy working on their dissertations. Every week, my student Katie comes up to the Museum to work on our sherd inventory project. I get an update on her dissertation, and she gets an update on Imagining India. Lucky Katie. I'm realising that there are objects in our collection that, even though they are not directly from India, have Indian stories to tell.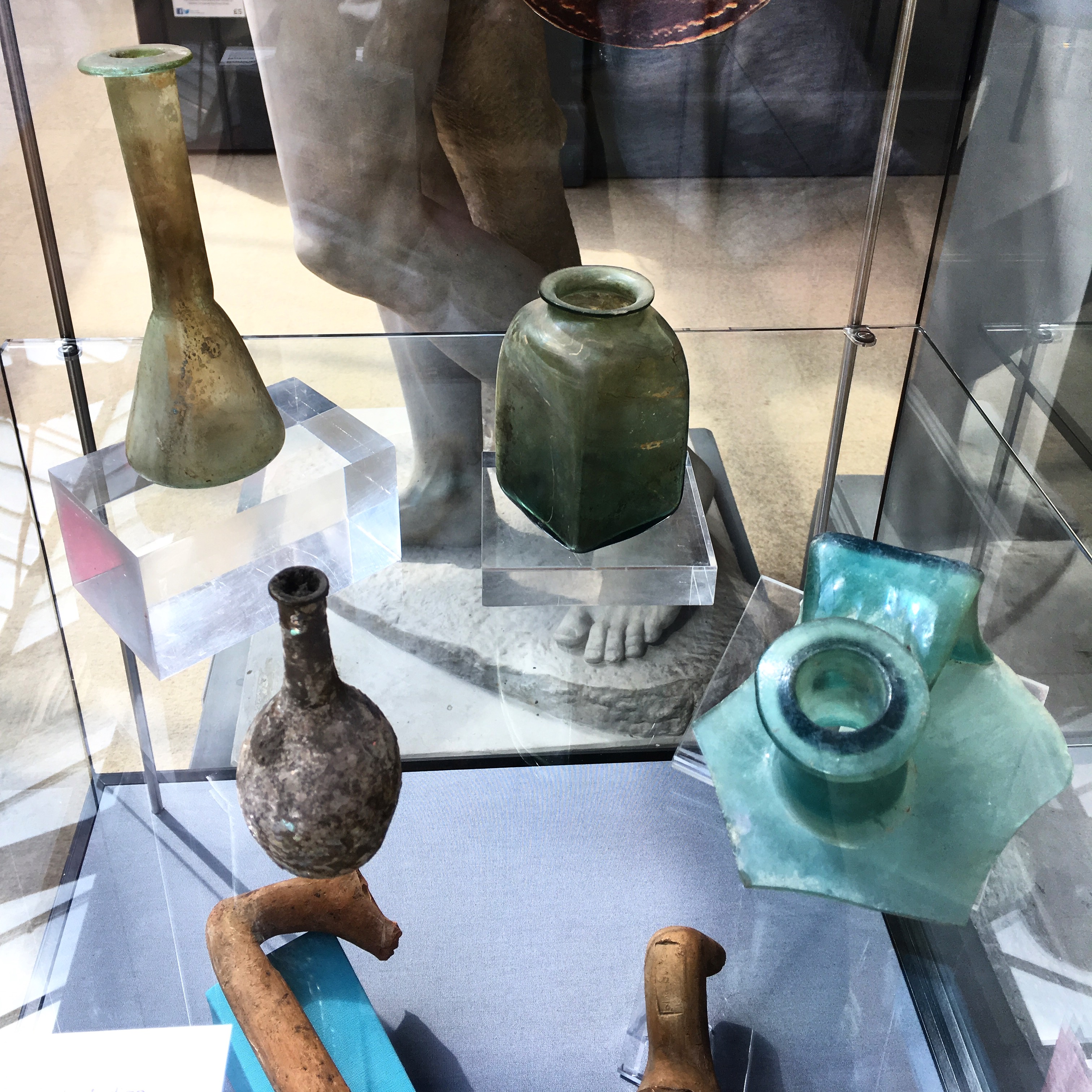 Museum Running Club is back after a winter hiatus. (Yes, we're wimps!) As Jennie and I jog around Lammas Land, I've become the most boring running buddy in the world, droning on about how Herodotus says that Indian gold is excavated by giant ants, and about Roman coins that have travelled all the way to Kerala. I have patient colleagues.
Issam Kourbaj's Lost has opened. The still, white, empty forms of his sculptures are a reminder of international travels of a different, tragic kind.
Pile of books: tottering. Running speed: slow. Nerd levels: peak.
Early April: design ideas

An email arrives from Richard White and Malavika Anderson at the University of Cambridge Museums (UCM) team. The branding for the India Unboxed season has arrived. We love the colours, so much that I decide to borrow the colour scheme for Imagining India. The Cast Gallery is full of neutral colours, so – as Mark says – anything colourful will make an impact. It's at this point that, discussing possibilities with Sophie, I really understand what the small size of the exhibition's budget (£500) means, in terms of panels we can afford to have professionally printed, let alone any other costs. A lot of DIY (as with all MoCA projects) is going to be necessary. I decide that I'll try and make this into an aesthetic rather than to try and cover it up: make it a bit punky. Early design experiments definitely went too far – a bit Beatles-in-India psychadelic…
The story of the exhibition is beginning to come together, and I have a vague sense of how it will work in the Gallery.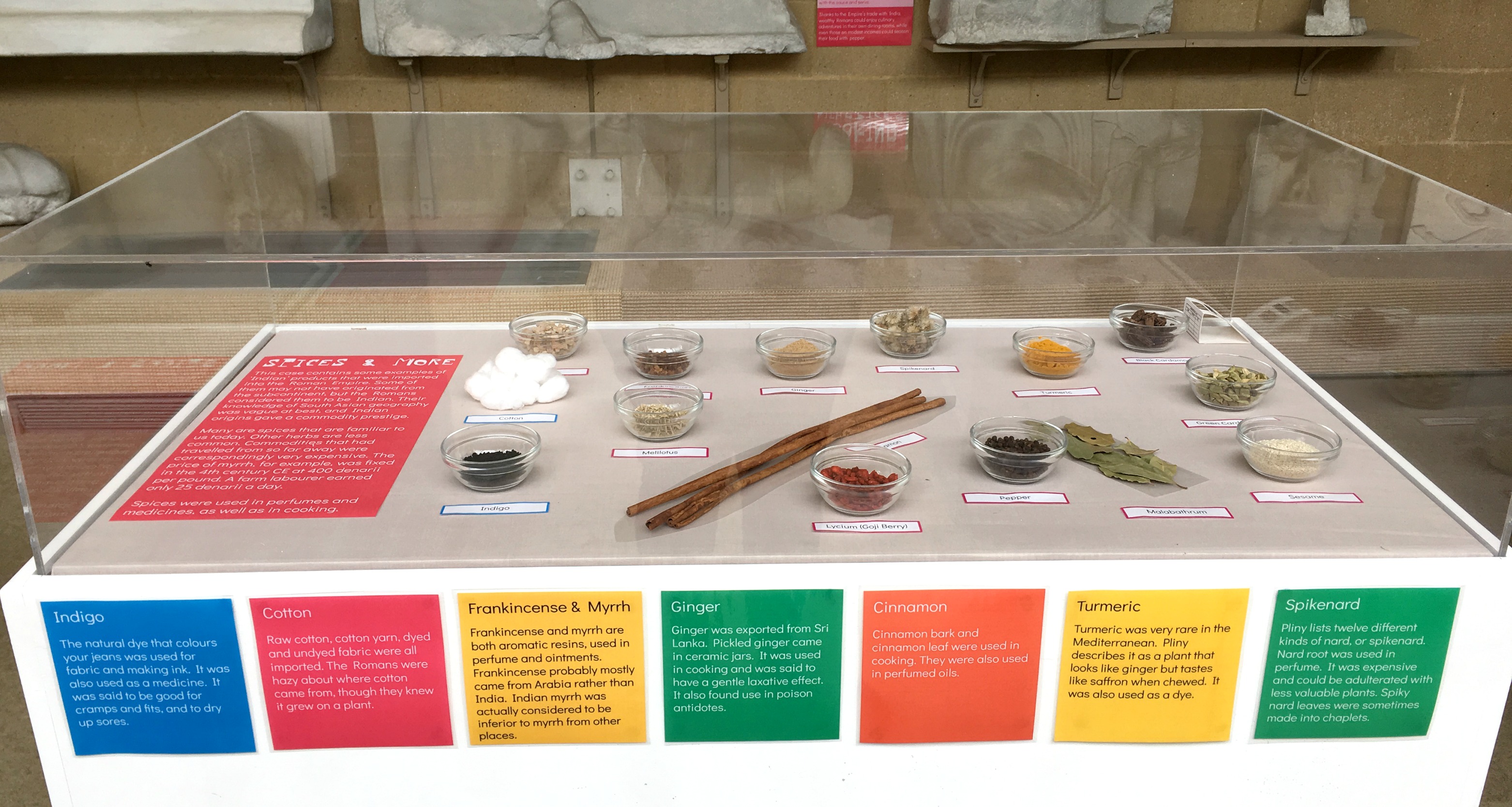 Running speed: marginally faster.
Late April: reality bites
Ahh – reality has hit home a bit. The tight timeframe means that it's going to be very difficult to get any loans through the MAA museum committee in time for June. (Totally understandable; it's only two months until the show opens.)  Hmm; but thinking about it, that's OK. It was always going to be tricky this end to take any substantial objects, due to the nature of our space. We'll just have to think more about what we put on the walls, and highlight objects from our collection instead.
I look again at Cosmas Indicopleustes, as suggested by Robert weeks and weeks ago. This 6th-century monk from Alexandria used to be a merchant, trading goods around the Red Sea, and possibly even across the Indian Ocean. (There is a great intro to him here.)  He wrote a Christian treatise arguing that the universe was chest-shaped, like the Tabernacle. At the end is a description of the kinds of creatures that live in India. The manuscripts are decorated with drawings that look as if they were produced by someone who had never seen them: turtles with no legs, and frankly terrifying dolphins.
Will these work for display, interpreted as sketches against colourful backgrounds? I imagine pops of colour throughout the space, interacting with the animals in the casts. Text might work too, if it was graphic enough…
Running speed: decided to clock off for a milkshake. Well, we've been working hard, right?
Next time: Will the exhibition come together in time? Exam season – emergency sorbet – laminating, laminating, laminating… 
Imagining India: Greeks, Romans and the End of the Earth is open at the Museum of Classical Archaeology until 29 September.