Jo McPhee has been away from her desk in the University of Cambridge Museums office to investigate the world of exhibitions and collections management.
I am currently undertaking my Associateship of the Museums Association (AMA), a professional development award for those working in the museums sector. For me, this has been an opportunity to focus on my own development and consider which areas of museums work I would most like to learn about.
My role as Programme Coordinator within the University of Cambridge Museums (UCM) team is one of meetings and spreadsheets. I coordinate the work of our team in supporting the eight University museums and Botanic Garden with public programming, marketing and communications, whilst also administering our Arts Council Funded Major Partner Museum programme. While my work is embedded in the museums' sector, I am at arm's length from museum daily life. Additionally, having not undertaken a museum qualification or worked in a museum previously, I'm aware that my knowledge of the complex world of collections is limited.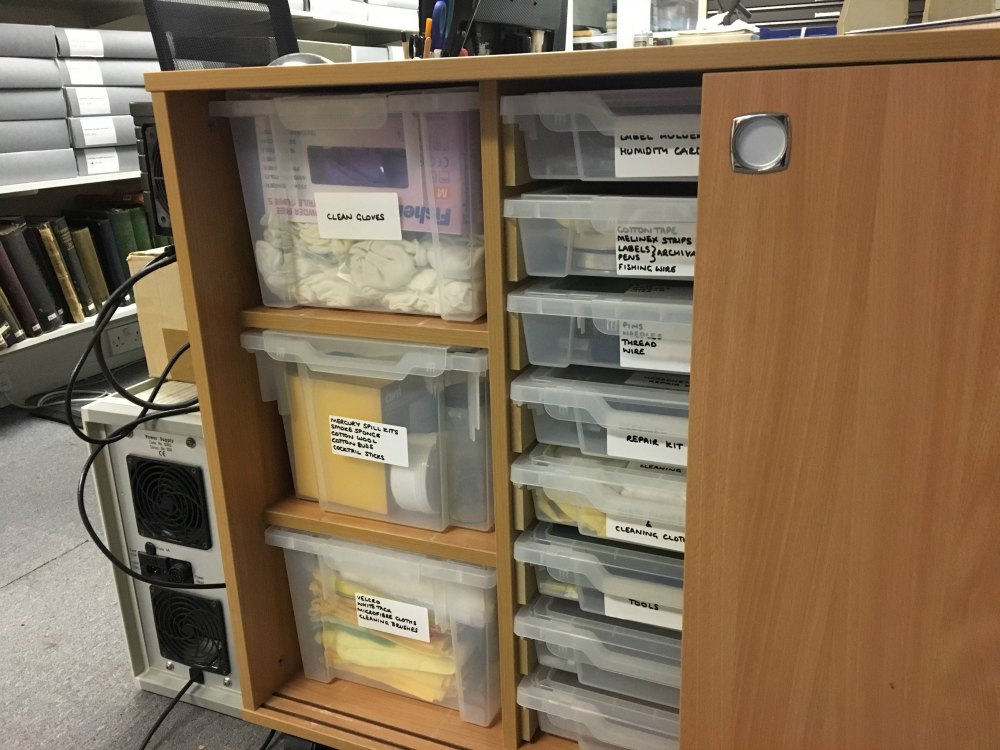 For this reason I am focusing the majority of my AMA time on learning more about all things collections: from their development and management; their care and conservation; to their display and interpretation.
Working within the UCM consortium I am hugely lucky to be surrounded by world class collections and the expert and passionate colleagues who look after them. During my AMA I have been making the most of these collections and colleagues, spending time with and learning from them (or wringing out their brains for knowledge).
Over the past few months I have been sitting in on the planning and development meetings for the Fitzwilliam Museum's upcoming Codebreakers and Groundbreakers exhibition, a collaborative project with the Museum of Classical Archaeology. For me, these meetings have provided a fascinating insight into how, with the support of numerous colleagues across the museum, curators conceive, develop and realise an exhibition.
I have also recently spent time with Deborah Walton, the University of Cambridge Museums Regional Conservation Officer. Deborah provides collections care and conservation support across our University museums, but also to the independent museums in Cambridgeshire and Peterborough.
Due to the nature of my role, on a daily basis I need to be thinking about the wider museums sector, current policies, the local, regional and national context, the requirements of our funders and more. But one thing I rarely, if ever, get to think about is objects.
Talking to Deborah challenged me to think about objects in a different way. As with all conservators Deborah respects and tries to do what's best for the object in the long term, looking for the truth of the object whilst conserving or restoring it. This idea of objects having their own agency with their own story and personality, and how we can intentionally and unintentionally convey meaning on them, is something I revisited when spending a day at the Whipple Museum of the History of Science.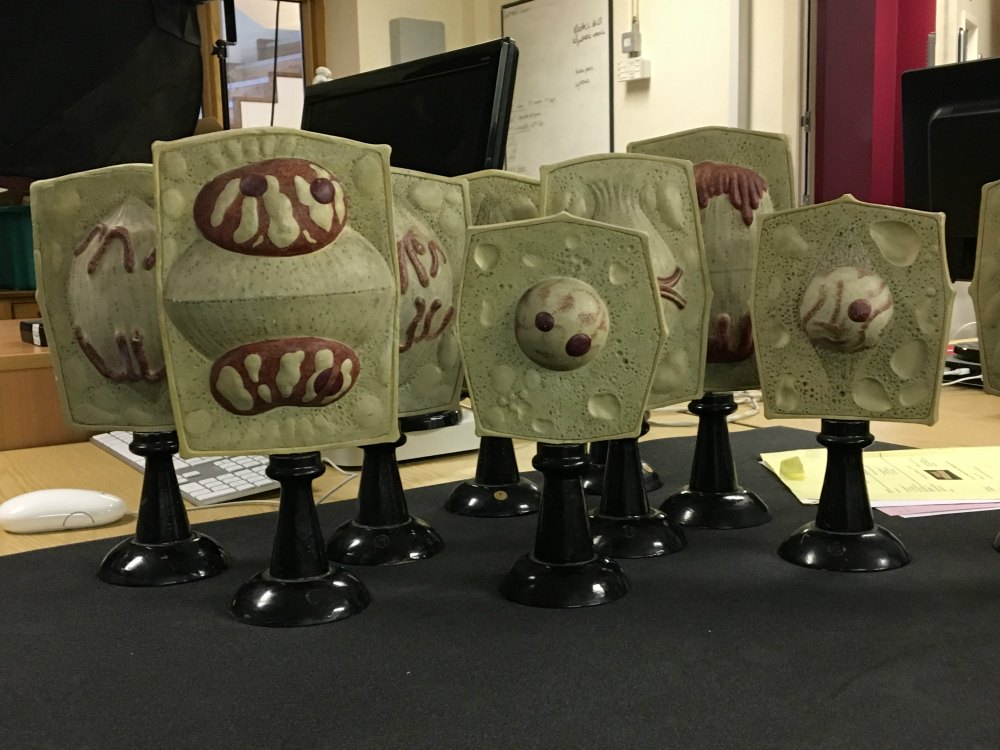 Run by a small team I was particularly keen to spend time here as I know it's somewhere where everyone has to do a bit of everything and have a broad range of experience and knowledge to share.
Claire Wallace, Collections Manager, and Rosanna Evans, Collections Assistant (who is also the Whipple's Learning Coordinator half time), talked me through their collections management process. From acquiring new objects, accessioning them into the collection and everything this entails; to preparing them for loan, and caring for them whilst they are in storage or on display. Throughout this I was struck by how methodical, rational and able to problem solve collections managers need to be. Collections staff are respectful of and open minded about each object in its own right, from the objects past history, its present in the collection, to its potential future stories.
I know that for most museum professionals thinking about objects in this way is part and parcel of their everyday, but for me it's not, and I've found it a really refreshing and exciting way to think about the role our organisations play in safeguarding and sharing their collections. Completing my AMA is giving me the opportunity to think through issues like this, learning about good practice whilst also finding out how that translates to the reality of day to day life in a museum. It is also giving me an even greater appreciation of all of the colleagues that I work with across the UCM; for the love, care and humour that they bestow on the objects and collections they look after.
I am hoping to spend more time with colleagues across our museums, before breaking out of the University museum bubble to explore the wider museums sector.
Thank you to everyone across the University of Cambridge Museums for their generosity in supporting me through my AMA.
Find out more about the Associateship of the Museums Association.