At the beginning of October, I travelled to London for the first two days of the GEM Foundation Course in Museum Learning. This course is a combination of group discussion, reading, lectures, practical exercises, site visits, mentoring and self-reflection intended to expand and inform the thinking of museum education professionals at the start of their careers.
For our first day we were based at Sutton House, a National Trust property in the middle of Hackney. Sutton House is a Tudor building that has been, amongst other things, a Georgian school for boys and then a Victorian school for girls; a WWII fire wardens centre and a 1980s punk squat.
The thing I found most interesting about Sutton House was its absolute commitment to serving its local community. Sutton House only exists due to dedicated campaigning by Hackney (in the '90s, the site was going to be turned into luxury apartments). Because of this, Sutton House is both a neighbourhood space and a heritage site. It has allowed Sutton House to pursue unexpected programming for a National Trust property. Examples would be the 1980's squat exhibition and 'Never Gonna Dance Again', a tribute to nights out and lost LGBTQ spaces in London. The work has been controversial for some visitors, but Sutton House's answer to any criticism is that their first commitment is to the wants and needs of their local community. I thought this was an argument that many sites could and should make about their work. Sutton House is an inspiration in how museums, heritage and history can be vital and modern; driving contemporary conversation and serving communities and broader society.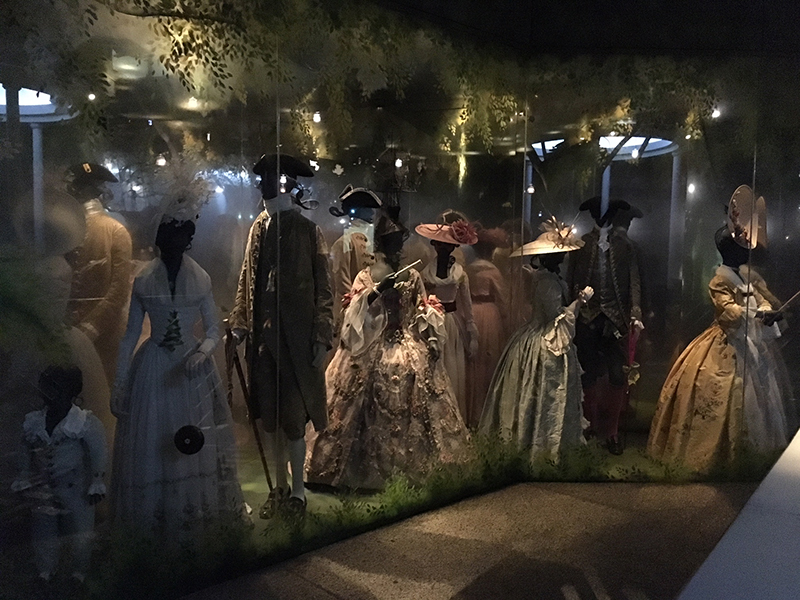 Our second day took place at the Museum of London. The museum is in the midst of planning for its move to a new site at Smithfield Market and aiming to double visitor numbers, including doubling the numbers of students accessing the education programme. I was amazed to learn that the Museum of London wants to reach every single student in the London Metropolitan area through site visits, outreach, teacher training or digital resources. We were asked to think about three of the biggest issues facing the education team at the Museum of London in its new site: how can they effectively welcome and 'process' 200,000 students per year to the site (basically, how do they fit them all in without it being chaos)? How could they change their programming model to cater for double the number of schools and families without significantly increasing costs (or impacting on the quality of their offer)? And finally, how can they make their galleries more engaging for self-directed school groups? Though I'm not sure how many new solutions we provided, it was fascinating to work on a set of real-life strategic problems and to see what museum learning looks like at a much larger institution than my own.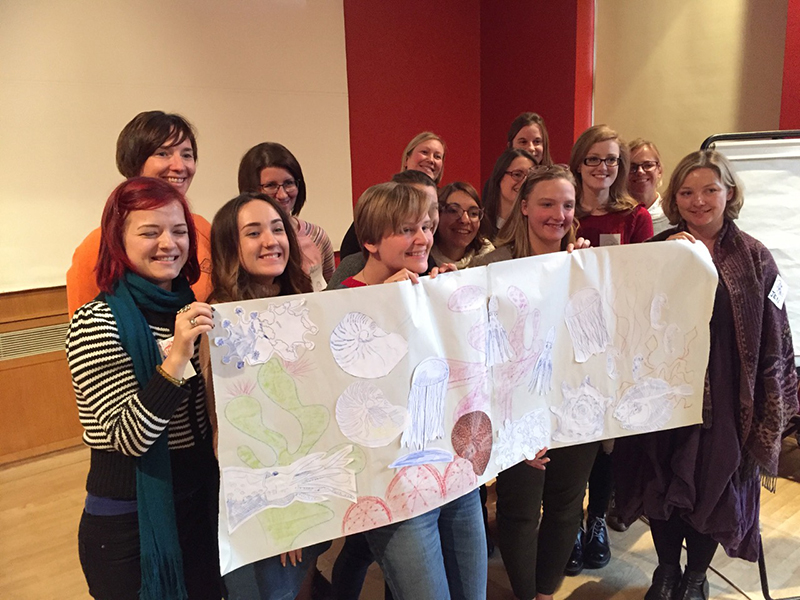 Apart from the site visits, it's been wonderful to meet other young professionals from across the country. Participants work everywhere from the Roald Dahl Museum, to the Chiltern Open Air Museum, the British Motor Museum and a wide selection of heritage sites and houses. Talking to everyone about their workplaces and programming has been an excellent provocation for thinking about my own work at the Museum of Archaeology and Anthropology.