Kettle's Yard is proud to be a Founding Associate of Tate Exchange, a place for conversation and experimentation in the Switch House, Tate Modern. For two days in March, Kettle's Yard was delighted to be playing host at Tate Modern. Responding to the theme of 'Exchange', we were excited to share our experiences of our Open House community programme.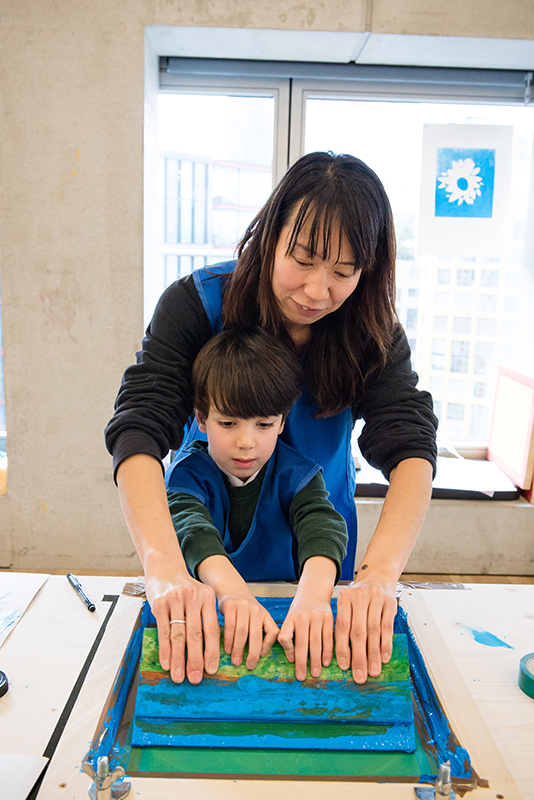 We headed to London with former Open House artists in residence Emma Smith and Isabella Martin, and Open House Community Panel member Alan Soer. Inspired by our creative collaboration with artists and our neighbours in North Cambridge, we shared the successes of Open House and explored the principles for creating artwork in community settings.
Isabella Martin, our second Open House artist in residence, welcomed visitors to Tate Modern with a day of activities exploring creativity, collaboration and community. Participants created screen-printed blueprints of how communities could come together through creativity which were added to the skyline of London on the windows of Tate Modern's new Switch House building.
Visitors also created clay models of their ideas and created a 3D map joining and linking thoughts together and visualising what a creative community might look like.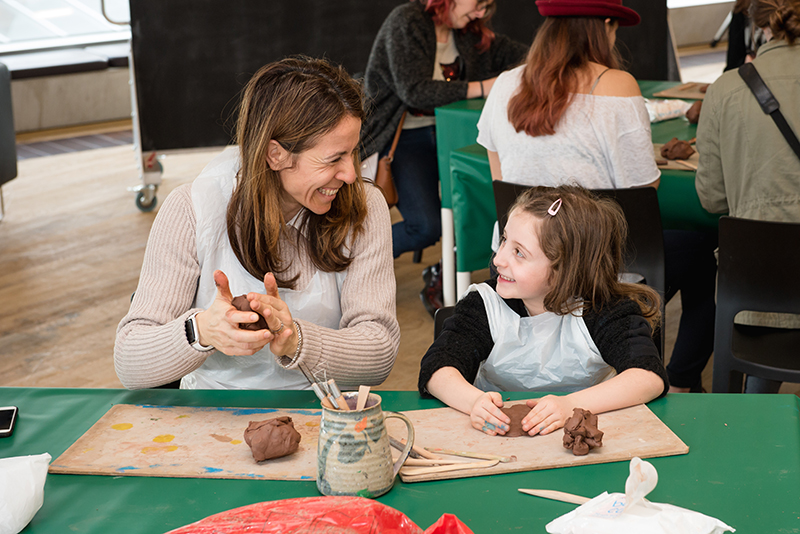 This activity was shared amongst a display of artworks collaboratively produced with North Cambridge communities during the past two years of the Open House programme.
'Art is a positive collaborative activity that breaks down all barriers between "peoples". It is excellent to see this experience transferred from Kettle's Yard and be seen and experienced at Tate Modern.'
Visitor to Kettle's Yard at Tate Exchange
Conditions for Creative Communities: a symposium
Kettle's Yard also hosted a one-day symposium Conditions for Creative Communities at Tate Exchange. We welcomed artists, cultural organisations and members of the public from as far afield as Australia to share all of our experiences of creating art outside of gallery settings. We were delighted to welcome Alan Soer, member of our Community Panel, who presented as part of the day to a warm reception.
'The last two years have been a most amazing time for the whole community, selecting resident artists, outreach work in schools and with community groups and events across the whole community bringing the world of Kettle's Yard to us. Recreating Kettle's Yard in one of our community houses, running an old apothecary shop over a whole weekend and setting up a printing studio in the local church are just some of the activities that have been created by the partnership of Kettle's Yard, the community and artists.
'So what has been the impact on the community? It has brought colour and vibrancy to a community that has some of the most deprived wards in east of England, it has made people laugh and cry, it has given people self-belief and broken down the barriers that used to exist between town and gown and helped to improve community cohesion.'
Alan Soer, Open House Community Panel Member
Contributors also included PhD researcher Sarah Plumb from the University of Leicester School of Museum Studies, Take A Part, Turner Contemporary, and Open House artists Emma Smith and Isabella Martin.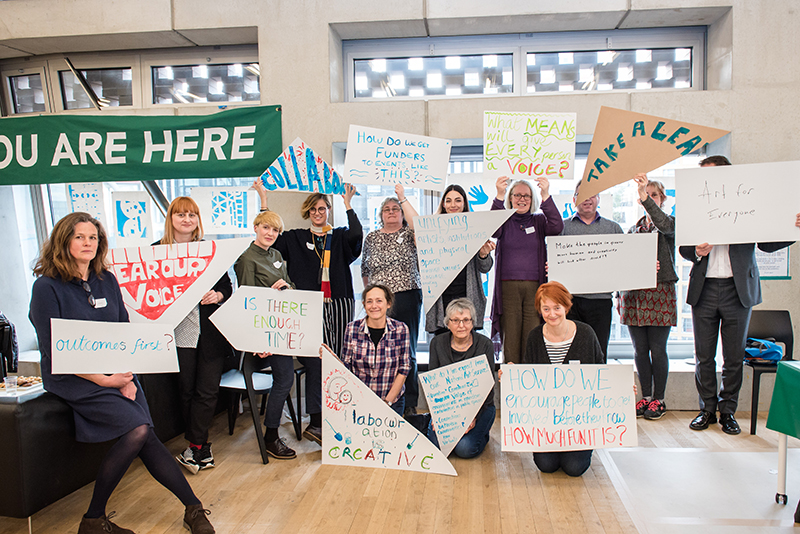 Together everyone voiced what they considered to be the most vital considerations for people collaborating on creative community projects. These are currently being collated to develop a simple toolkit for others embarking on similar projects, called the Conditions for Creative Communities, which will be released later this year.
Find out more about Open House on the Kettle's Yard website and the Open House Facebook page.