"It's something to look forward to – and that's so important…." Wintercomfort are a Cambridge charity who support people who are homeless or at risk of losing their homes  – offering vital welfare services but also excellent opportunities for learning and development.
Each month a group from Wintercomfort visits the University of Cambridge Museums (UCM). Visits are advertised at the Wintercomfort centre and in the wider community, where Fran Bailey, Access and Outreach Officer, offers and promotes the sessions.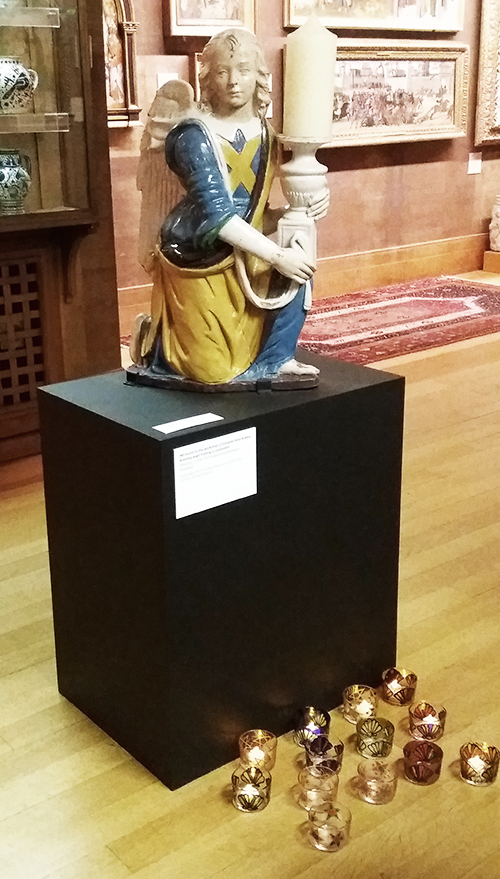 This partnership began as a series of monthly sessions at the Fitzwilliam Museum, focusing on a particular gallery or new exhibition at the Museum for an informal talk and explore. Group members then create their own art with a practical activity in the Museum's art studio. We have worked with sculpture, porcelain, soap carvings, embossing, lino printing, decorated boxes, sketching, painting and more.
Over time the partnership has developed. We have a core of familiar faces who are regular members and equally we welcome some new people each time. Participants help to shape the programme by choosing and planning visits which look interesting to them, with regular discussion and feedback over coffee!
Over the last two years, the project has extended the variety and scope of sessions on offer by working with partners from the UCM group. This gives an even wider range of objects and areas of interest – attracting some different members to the group depending on the collections advertised, giving a wider choice of cultural activity and experience.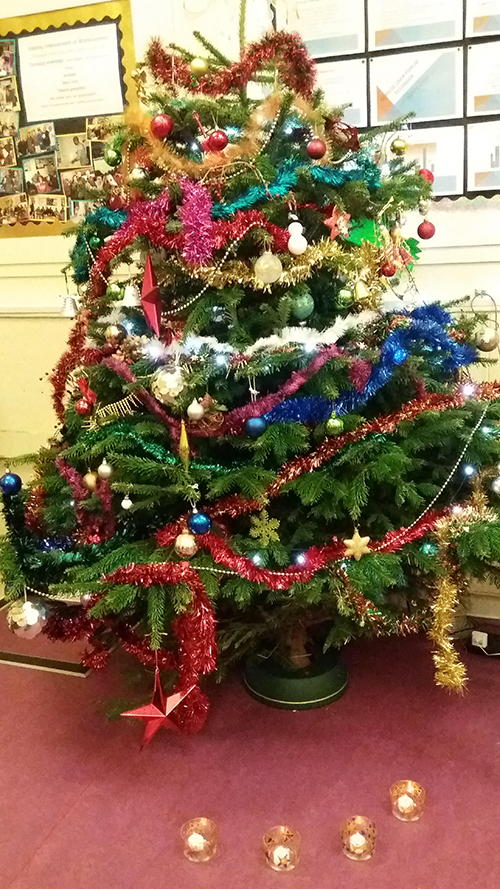 Each session is structured in a similar way, starting with a warm welcome and a safe place to put our coats, then an informal tour of the galleries and collections with plenty of opportunity for questions and discussion. Finally we all take half an hour at the end for tea, coffee and biscuits where we can continue our discussions, or make some art related to the day's activity.
For example we have enjoyed facilitated visits to the following places who offered us a wealth of wonderful objects and accompanying stories:
– The Botanic Garden: summer and autumn seasonal visits to this beautiful open space where we had the opportunity for photography. This has led on to Wintercomfort and the Garden forging their own relationship with a series of more regular visits and sessions.
– The Museum of Zoology, who brought out wonderful handling boxes of shells, animal bones, insects and other natural wonders for us to explore. We linked this to natural materials in the art that we see displayed in the Fitzwilliam Museum.
– The Museum of Archaeology and Anthropology: personalised tours of new exhibitions including local archaeology, the Another India exhibition, and a handling box of world artefacts for participants to explore.
– The Polar Museum – Exploratory tours with handling objects, once even featuring an early view of Captain Scott's own photographs of his journey to the South Pole.
– Personalised visits led especially for us by educators at the Museum of Classical Archaeology, the Whipple Museum of the History of Science and Kettle's Yard.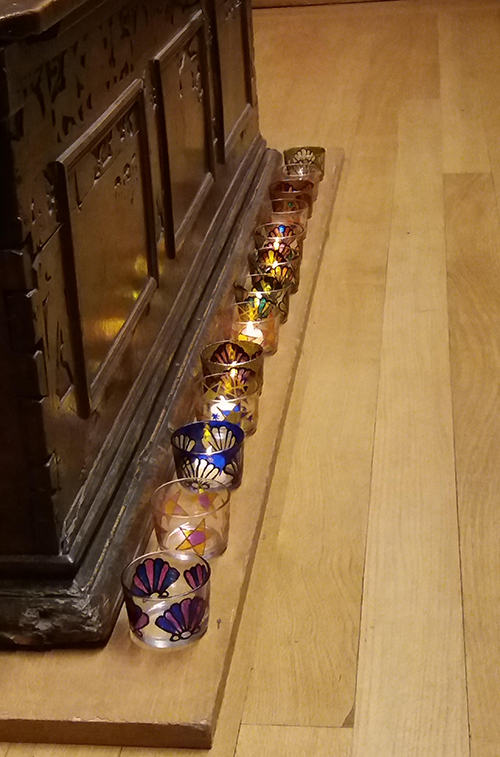 With huge thanks to all the participants and thanks to all of the UCM educators and teams for welcome, expertise, and coffee and tea!
Fran Bailey from Wintercomfort said, "…so many people have benefited from [the sessions]. I never fail to be amazed at how much people enjoy coming along, their reactions to the exhibits and how it can bring someone out of their shell – I think it is very therapeutic."
Naomi Chapman, Polar Museum educator, said "It is always great to meet the Wintercomfort group and particularly to swap stories inspired by adventures in the museum and in real lives."
Quotes from three participants, amongst many, include the following:
"You inspire us every time."
"I don't know what I'd do without this place."
"It's something to look forward to – and that's so important."
Photographs are from the Seasonal Winter session (December 2017) where we explored light and gold in renaissance paintings at the Fitzwilliam Museum, inspiring us to make decorative tealights to share around the galleries and the cafe at Wintercomfort itself.