How do you run a live action adventure game across four museums? As Cambridge Codebreakers: The Last Secret comes to an end for now, Digital Engagement Specialist Ina Pruegel reflects on the project.
About the game
Cambridge Codebreakers: The Last Secret was an adventure game across four of the University of Cambridge Museums (Museum of Archaeology and Anthropology, Fitzwilliam Museum, Museum of Classical Archaeology and Sedgwick Museum), combining digital, actors and museum collections into an immersive experience for players. The game was developed in collaboration with Fire Hazard Games and ran on Saturdays from November 2017 – end of February 2018. Each game had a capacity of 50 players, split into teams of 2-6.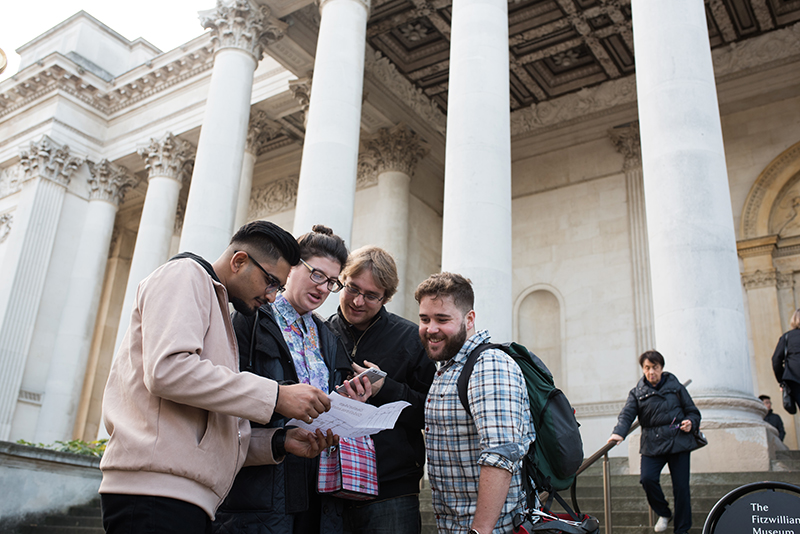 Background
The Codebreakers and Groundbreakers exhibition at the Fitzwilliam Museum and Museum of Classical Archaeology provided an exciting opportunity to develop a playful and immersive experience to engage a younger adult audience alongside the exhibition.
One of our key objectives as the University of Cambridge Museums (UCM) consortium is to raise awareness of the different museums and make it easier for people to access and navigate them. This was an opportunity to explore new ways of linking physical and digital to create a different museum experience.
The opportunity
With the rise of escape rooms, we wanted to explore the concept for an immersive escape game across the museums, as it links to the elements of codebreaking, collaboration and team work, linking the exhibition content to today's challenges around data culture, coding and codebreaking and our life. While there have been escape rooms in some of the museums as a one-off event, we looked at something sustainable and self-led that could work across different museums.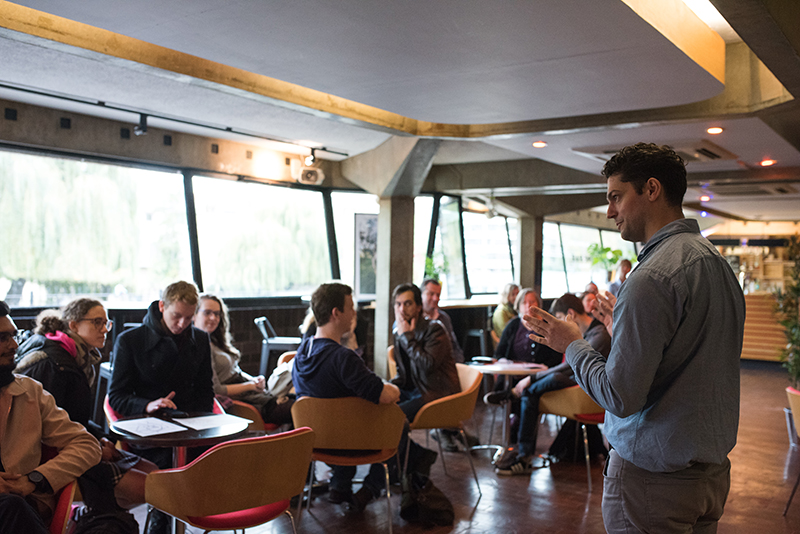 Thinking big …
With a very open brief we looked at different options like escape rooms, immersive tours and games. While in theory they were all very exciting, during the scoping phase we tested different ideas and quickly came across many challenges:
The museums are in walking distance of each other, but still far apart
Way-finding from one museum to another is difficult
The museums have very different opening times and days
Curatorial and research time available
Finding a dedicated space!
Museums of different sizes and very different content
Moving objects and gallery closures
Management and logistics like re-setting, noise, timings
Timing and flow of the experience
Finding the right stories to tell across different museums
Sustainability
… and back to reality
The scoping phase was very important to test out ideas and decide what was possible.
It allowed us to concentrate on the content and experience, creating a stable and sustainable game which worked for the museums, as well as audiences.
Working with Fire Hazard Games allowed us to use their expertise and concentrate on content and player experience, while using their digital platform.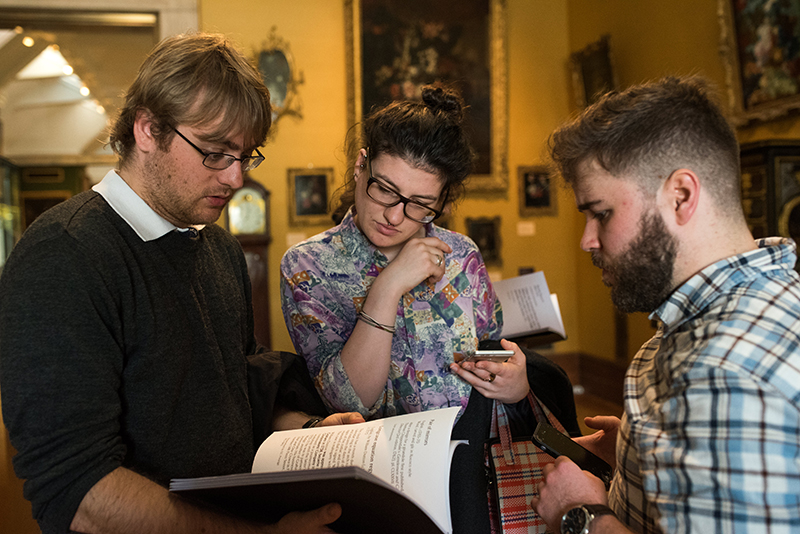 Evaluation
The game clearly fulfilled our objective of getting a different audience into the museums, as well as engaging with the wider theme of the exhibition. It offered an easy way to visit and experience the museums, leaving a positive first impression.
Some numbers:
90% rated the game good or very good
85% want to visit a museum again (15% Maybe)
82% learned something new
Age range of players 18-44 year olds
The event sold out mid-way through the run.
What players said
Overall we thought it was fantastic. lot of fun, great clues, good day out. 
Had a lot of fun, great experience!
The puzzles were intelligent and well designed, we really enjoyed solving them.
The main negative feedback was around the game being too short, even though it already takes 2.5 hours, and the museums being too far away from each other.
I wish it was longer, it was over sooooooooooo fast!!!!!!!!!!!!!!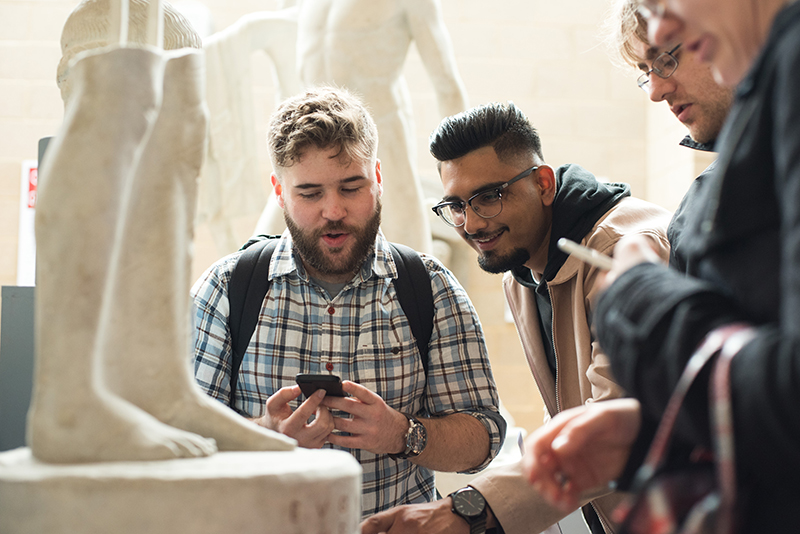 Key learning points
Scoping phase and testing: a very important part to manage the constraints and test the game throughout, ensuring it can run in a sustainable way.
Think big but stay realistic: Trying out what works, even though it seems impossible it's always worth exploring it.
Collaboration: Ensuring that relevant stakeholders are involved and aware of the experience, but as well on board with supporting it. Allocate resources.
Spaces and logistics: being kicked-out last minute and museums closing, show how important flexibility is, not just from the game mechanics side, but as well from the museums and staff.
Research and develop: spend even more time on the storyline and clues to make it museum specific.
There is great potential to develop a game with an interdisciplinary theme across different museums.
Next time we'll be catching up with Elizabeth Simoens to find out about the Fire Hazard Games perspective on the project. Read the interview here.