A recent collaborative project to publish Recording Kastom: Alfred Haddon's Journals from the Torres Strait and New Guinea, 1888 and 1898, highlights the far-reaching value of anthropological collections for ongoing research and community empowerment.
Read on to find out how the process of publishing Haddon's journals enabled us to better understand, activate and decolonize our collections.
Alfred Haddon's expeditions to the Torres Strait
Alfred Haddon is renowned for his ground-breaking work in the Torres Strait region, located between the tip of Cape York in Australia and the southeast coast of Papua New Guinea. A Cambridge-trained natural scientist, Haddon's anthropological interests developed during his 1888 field trip to study marine biology and he returned 10 years later as the leader of the 1898 Cambridge Anthropological Expedition to the Torres Strait (Herle and Rouse 1998, Herle and Philp 1998). The goals and expertise of the seven Expedition members reflected a remarkably comprehensive vision of anthropology. With the assistance of named Islanders, the Expedition's work generated an enormous body of information and materials, including drawings, objects, field photographs, sound recordings and film, most of which is housed at MAA. On the strength of his Torres Strait research, Haddon was appointed in 1900 to the first lectureship in anthropology (then ethnology) at the University of Cambridge.
Haddon's Journals
Haddon's journals provide an intimate and beautifully illustrated account of his observations and experiences. While his writing focuses on the customary lives of Islanders, Aboriginal and neighbouring Papuan peoples, the journals are full of lively vignettes of contemporary everyday life. The journals reveal how and from whom Haddon obtained information and collections, as well as the broader social and political context of his research. Of particular importance is his interactions with named Islanders, many of whom became friends, and the relations of trust that developed over time. One can see how Haddon's expectations and goals were assisted, challenged and modified through his close communication with his Islander hosts and collaborators.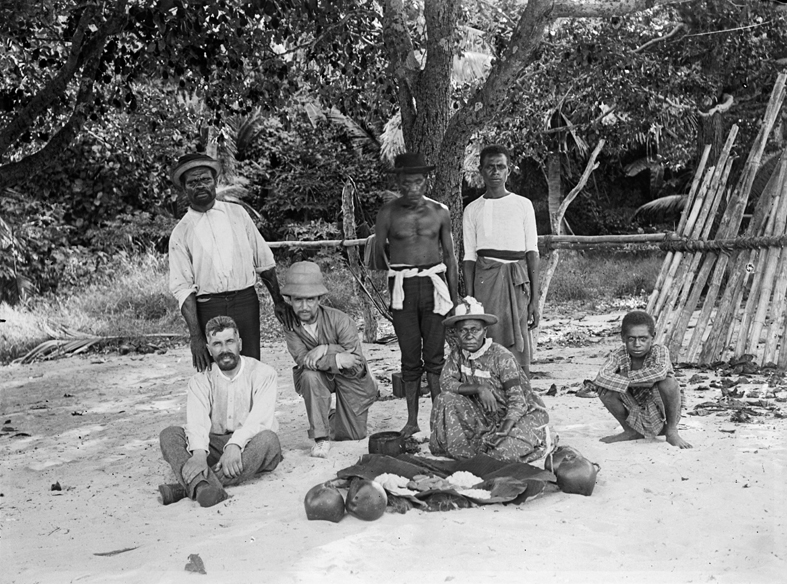 Publishing the Journals: A collaborative project
The project to publish Haddon's hand-written journals, on deposit in the Manuscripts room of the University Library, provides an insightful case study into ongoing processes of community engagement and decolonization. As a Senior Curator at the Museum of Archaeology and Anthropology (MAA), responsible for collections from the Pacific and elsewhere, I have been working in consultation and collaboration with Torres Strait Islanders for over two decades. Over the years, numerous Islanders has visited Cambridge to research and connect with Haddon's collections. I've also had the privilege of numerous field trips to the Strait (Herle 2003, Herle Philp and Dudding 2015).
Plans to publish the journals were first discussed during a field trip to the region in 2016 with co-editor Jude Philp (Senior Curator Macleay Collections, University of Sydney). We met with Islander representatives, including direct descendants of the people who worked with Haddon, from the four main Island communities where his research was based – Goemulgal on Mabuiag, Meraim on Mer, Kulkalgal from Iama, and Aboriginal representatives for the Kaurareg Nation on Muralag. Presentations were prepared for each community focusing on material that came from their respective islands and there were numerous informal discussions with friends and colleagues. People were cautiously enthusiastic, but wanted more information. Over the next year we worked on transcribing the Journals and sent hard copies of relevant sections to families and community representatives. Following intermittent communications and long phone conversations we received unanimous approval to go ahead. We returned to the Torres Strait in 2018 to report on progress and publication plans. As in 2016 we arranged small group meetings and gave larger community larger presentations. We also gave a formal presentation to the board of the Torres Strait Regional Authority (local government), who offered their support.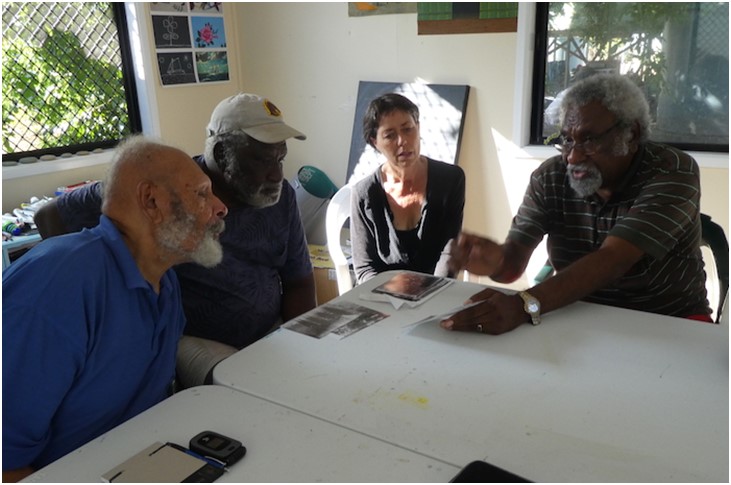 It was agreed that journals for Torres Strait and New Guinea needed to be published in its entirety, including every word and sketch. Islanders were adamant that publication should be 'true to Haddon', despite the inclusion of some racist language (which was duly denounced in the editorial commentary). Given patchy internet access and the limited number of personal computers in the outer islands and Papua New Guinea, it was deemed essential to have a hard copy publication that could readily be distributed within the Torres Strait. Negotiations with Sydney University Press and the existence of the extraordinarily rich visual material led to an agreement to produce full-colour high-quality copies of the book. The final publication includes a substantial introductory essay, 120 original Journal drawings, 200 associated field photographs, Indigenous drawings and images of some of the objects collected.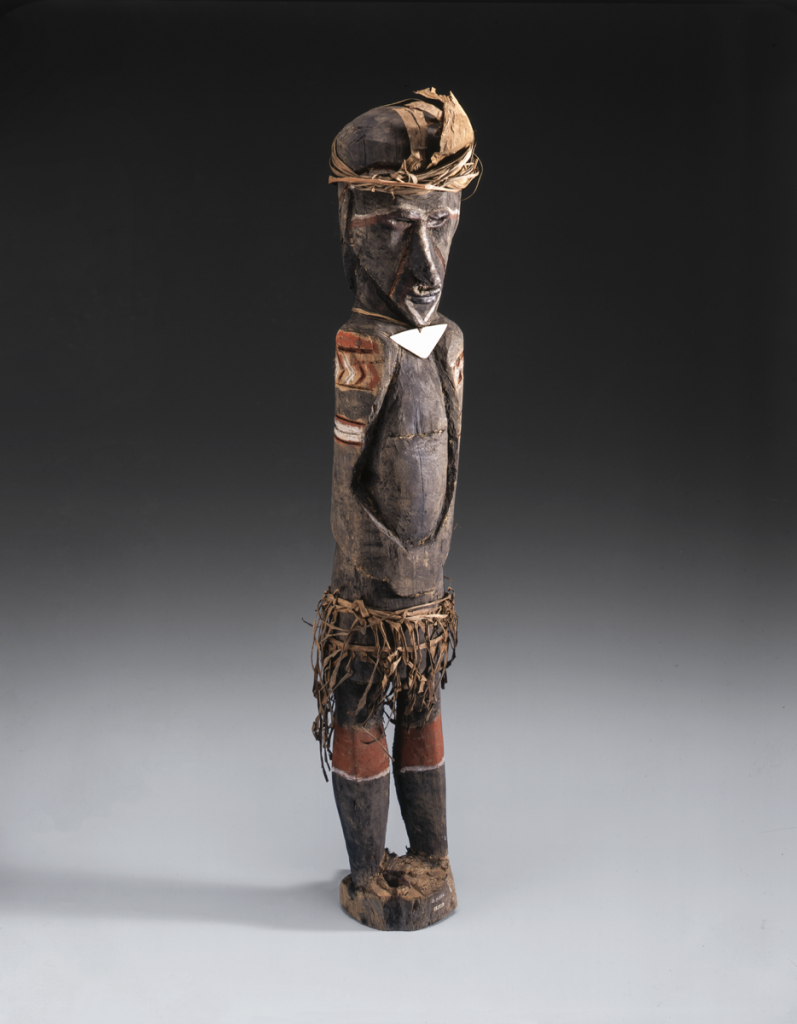 People were particularly keen to see photographs of ancestors, which often provoked a strong emotional response. We worked to identify the names of as many people as possible, building on Haddon's care in naming people in his photographs and the collective research that has been done on the images over twenty years. Jude and I were conscious of the difficulties people have in locating museum collections and their interest in finding items related to their family and community histories. Throughout the book we linked Haddon's narrative with his extensive collections in Cambridge and other museums, and provided details as to how they could be accessed. We also linked passages in the text to the Expedition's sound recordings, preserved on wax cylinders in the British Library. Extensive footnotes were used to identify the many people threaded through Haddon's narrative and to provide contextual information. We were honoured that Islander colleagues Ned David (Chair of the Gur a Baradharaw Kod Sea and Land Council and Chair of the TSI Regional Education Council) and Leah Lui-Chivizhe (a historian at the University of Sydney) generously provided their perspectives in the Foreword and Epilogue.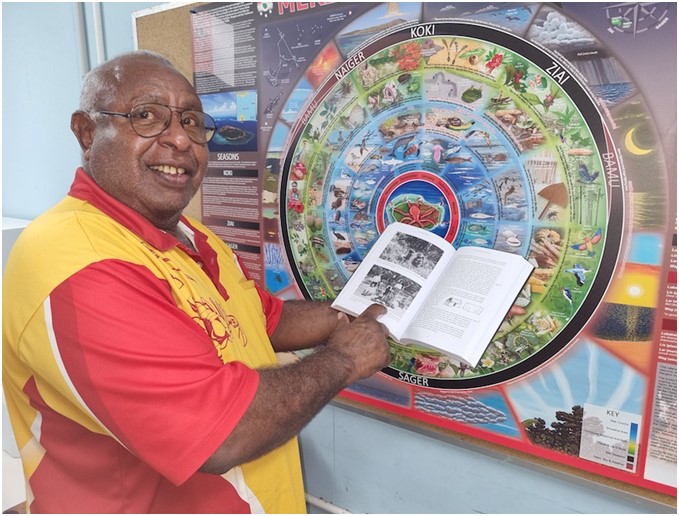 Thanks to support from the Torres Strait Regional Authority, the Australian Institute of Aboriginal and Torres Strait Islander Studies, the Monash University Indigenous Studies Centre, and the Haddon family we are able to distribute free copies of the book to our collaborators as well as schools, libraries and community groups across the Torres Strait, and to Indigenous centres on mainland Australia. While it has been a great disappointment not to be able to take the book back directly, due to Covid-19 restrictions, we've been delighted to receive informal feedback from friends and colleagues and through Facebook posts.
The process of publishing Haddon's journals is but one example of working with communities of origin to better understand, activate and decolonise collections. Its success has been dependent on the specificities of the original encounter, the nature of the material collected, ongoing relations between Cambridge and the Torres Strait, and the ability of Islanders to successfully mobilize this extraordinary resource to address contemporary concerns related to self-determination. As Islander historian Leah Lui-Chivizhe notes in her epilogue to the book:
It is my hope that the significance of these journals will be revealed in the varieties of histories and stories that Islanders and others will tell and write…… [I]n our engagements, we won't be burdened by the station Haddon assigned to our ancestors in his writings, but motivated to revise, re-write and re-present our untold stories as genealogies, in songs, art, dance and drama, in print and on screen. They will be stories and creative work that will both speak back and say much, much more about who we were and are always becoming.
Acknowledgements
The authors acknowledge the contributions of Torres Strait Islands, Aboriginal and Papuan people who generously shared their knowledge with Haddon, and their descendants who provided advice, support and hospitality for the project to publish Haddon's Journals. Thanks also to the numerous colleagues who provided assistance and advice.
About the authors

Dr Anita Herle is Senior Curator for Anthropology and Reader in Museum Anthropology at the Museum of Archaeology & Anthropology, University of Cambridge.
Dr Jude Philp is Senior Curator for the Macleay Collections of the Chau Chak Wing Museum at the University of Sydney.
Information about Haddon's collection of objects, photographs and drawings from the Torres Strait and New Guinea are searchable on the Museum of Archaeology & Anthropology's website.
* Recording Kastom: Alfred Haddon's Journals to the Torres Strait and New Guinea, 1888 and 1898 by Anita Herle and Jude Philp is available via Sydney University Press and through the Museum's shop and on-line sales.