Artist educator Alice White has been working with the team at the Polar Museum to discover how the spirit of exploration connects artistic and scientific enquiry.
The impulse to question, experiment, and communicate our knowledge and experience is shared by artists and scientists alike. This project aims to show that cross-disciplinary collaboration leads to greater understanding and new perspectives.
Alice White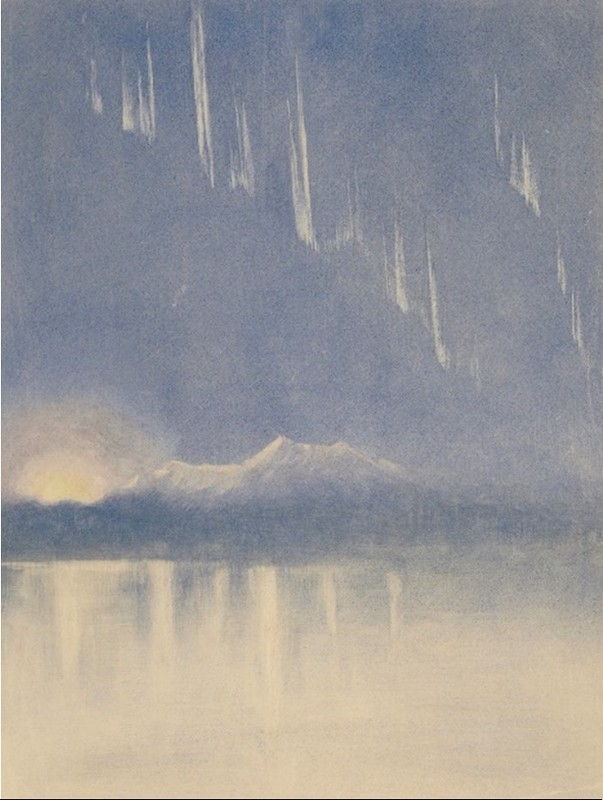 The first time the Polar Museum's Learning and Public Engagement Coordinator, Rosie Amos looked at a polar painting with Alice White, she realised that they weren't looking at the same picture. Actually, it was Alice that realised that Rosie might see it differently, because she is an artist, and Rosie's a scientist. She saw how different brush-strokes were used to communicate the way that light shines through oceans, glaciers, and skies. Rosie saw water in all it's states: water, ice, and gas.
They were looking at a painting by Edward Wilson, known best as a team member on Captain Scott's Antarctic expeditions, back in the heroic age of exploration. But interestingly, Wilson's role was as natural historian and expedition artist combined. He filled multiple sketchbooks with drawings of the landscapes, people, and perils which he encountered in this lesser-known polar region. And so The Art of Science project was born.
Starting in July 2021, the first phase of this research project involved in a series of workshops for 15-18 year olds. These were designed as part of an effort from the museum and cultural sector to support students 'catch up' with in-person teaching. The so-called 'COVID Generation' has been faced with many restrictions due to the limits of online teaching, and unfortunately some of the more creative subjects have lost crucial time for learning practical techniques. The same can be said for the practical element of science education. But what more perfect a place to combine art and science than at the Polar Museum!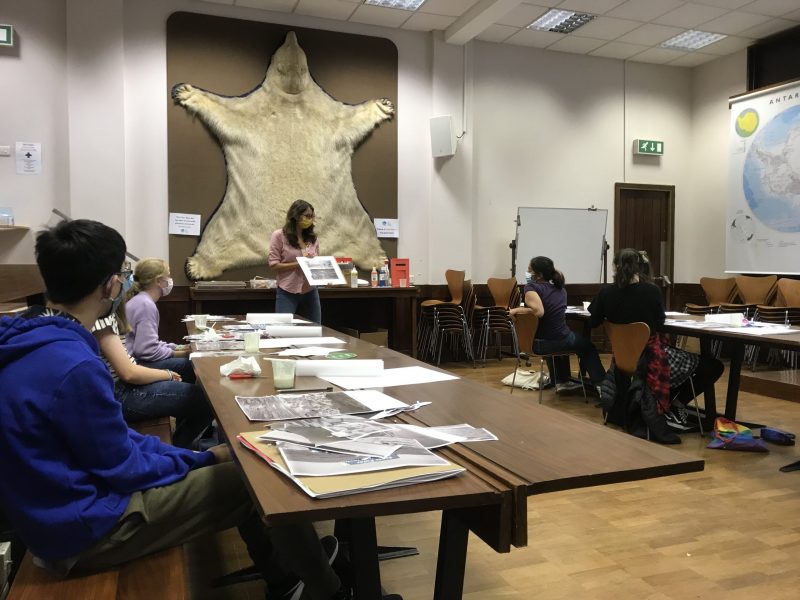 In present-day society there has been a tendency for students to focus on one subject and become ever more specialised in that area as they progress in their career. However, when Antarctic explorers such as Edward Wilson were making their intrepid adventures in the early 1900s, the combined practice of science, arts and humanities would have been quite common.
By re-focusing on key commonalities between arts and science: curiosity, observation and inquiry, The Art of Science project culminated in a series of workshops, delivering practical art techniques alongside live science experiments on site at the Polar Museum. Alice and Rosie combined forces to bring these elements together.
The students worked directly from real museum objects such as an early 1900s camera, goggles and a pocket magnifying glass which helped them see the world in a different way. They made graphite ice drawings, painted through tinted goggles, and re-imagined Polar landscapes through experimental collage pieces.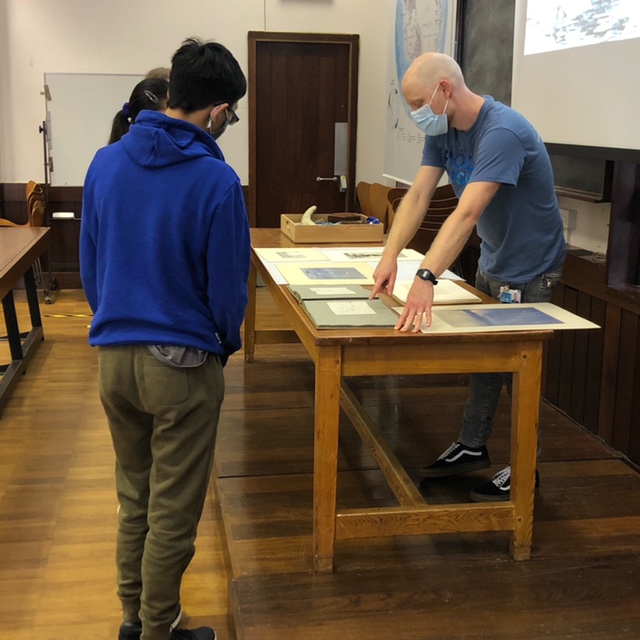 I liked seeing so many original artefacts. It was really interesting to learn about polar exploration from both art and science backgrounds

I have learnt about phenomena such as auroras and the science of light and colour

I have learnt a lot about layers and textures and how to see one thing in many different ways
Student comments
The Art of Science project continues with more workshops lined up for Spring 2022 as part of the Cambridge Festival, Monday, 4 April 1pm – 4pm
Alice White is a Tutor at the University of the Arts London, and an Accredited Lecturer for The Arts Society. She is team member of SunSpaceArt, winners of the Sir Arthur Clarke education and outreach Space Achievement award (2021). She completed a year's residency as Artist for Animals at ZSL London Zoo. Portfolio: www.alicewhiteart.com
Rosie Amos is the Learning and Public Engagement Coordinator at the Polar Museum, using her science communication experience to share the stories of the Polar Regions through the wide range of objects from the collections at the Scott Polar Research Institute.