Leaves are falling… it's time to find out what the University of Cambridge Museums (UCM) and Botanic Garden have been up to over a busy six months.
The UCM museums began April 2021 as we did the April before: closed to the public in accordance with England's national lockdown. Since then, as the country has begun to emerge from COVID-19 safety restrictions, we've been working hard to rebuild our offer and ensure that we continue to support our communities along the bumpy ride back. It's been a busy six months!
Along the way, there have been causes for celebration, with two Kids in Museums Awards shortlistings for the Museum of Zoology and Fitzwilliam Museum; and the Botanic Garden celebrating 175 years on its current site at Brooklands Avenue, with the first-large scale event since 2019. (Fun fact, history buffs: the Garden's original site was on Downing Street, where the Whipple Museum, Museum of Zoology and Sedgwick Museum are now located.)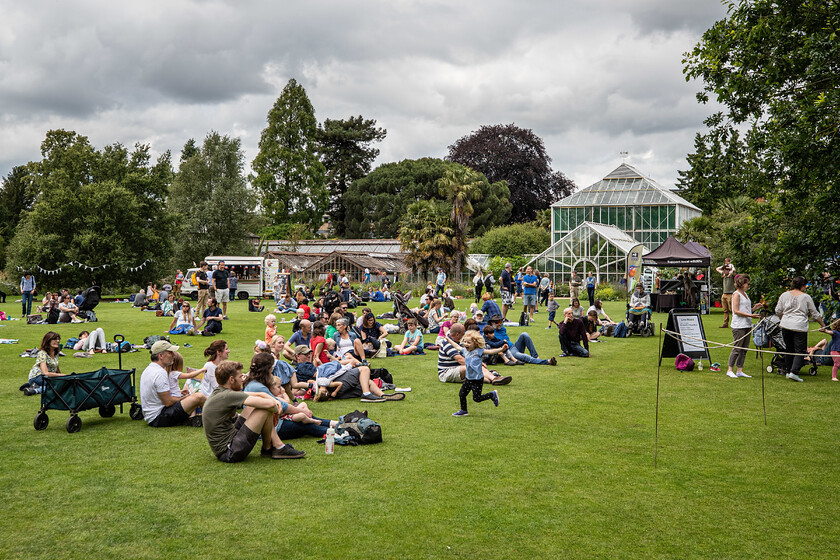 As always, it would be impossible to showcase the huge breadth of work that takes place across our organisations every month, so this post contains just a few selected highlights.
Come on in!
Following the easing of England's national lockdown restrictions, we reopened to the public in May, with support from the Culture Recovery Fund allowing us to offer an extra-warm welcome back to all our visitors. 
This included #ComeOnIn, a promotional campaign on behalf of cultural organisations across Cambridge, and a series of short films showcasing the UCM collections; together with infrastructure to enable us to run a range of public programmes in a COVID-secure way.
Springing into Summer
We were thrilled to be able to welcome families back to the galleries for Summer with the Museums in July-September, as well as delivering a busy programme of activities to enjoy at home. This year, Summer's 25 partners delivered 122 family events across Cambridge and the County, together with 8 self-led museum trails and activities and 14 activities to enjoy at home. Over 12,670 visitors attended in-person events, with a further 2,600 accessing the activities online. As part of the programme, we ran three disability-friendly events for families with special educational needs and disabilities (SEND), creating dedicated opportunities for families to enjoy the museums at their own pace.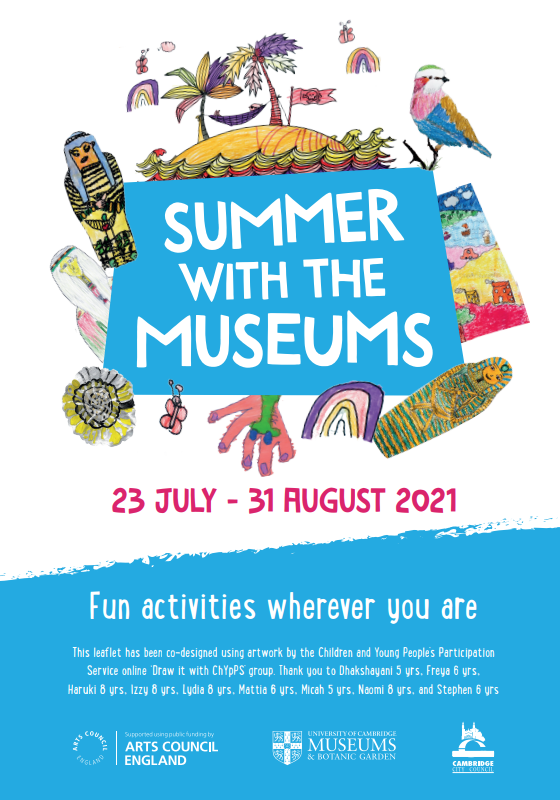 Our partnership with Cambridge City Council's Children and Young People's Participation Service (ChYpPS) has been key to this year's Summer programme. Not only did we have the creative skills of the Draw it with ChYpPS Art Club to help us design this year's promotional material, we worked with the ChYpPS Team to ensure that Summer with the Museums reached targeted families and that our programming met their needs.
Members of the museum learning teams could also be found out and about this summer at ChYpPS sessions in parks and recreation grounds across the city, offering fun hands-on activities and a warm welcome to join us back in the galleries. This is part of our now year-round offer to ChYpPS families.
Thank you to everyone who came to our family session for @camcitco #ChYpPs last week! We had great fun learning about cells & creating or drawing our own.

These are some of the wonderful drawings we have been sent! pic.twitter.com/SLdl2m1nmT

— Whipple Museum (@WhippleMuseum) April 7, 2021
Volunteering
Our incredible community of volunteers has been crucial to the successful reopening of many of the museums, supporting the safe welcome of visitors back into the galleries. They have also been busy behind-the-scenes and at home, lending their people power to achieving projects in a much shorter time frame than would have been possible by the museum team alone. Some volunteer projects have been focused on public engagement: at the Museum of Classical Archaeology, for example, student volunteers who would normally be leading Latin after-school clubs in local state primary schools recorded tutorials to support young people to learn Latin at home.
Others have improved their museums' understanding of their collections or made vital records more accessible. At the Whipple Museum of the History of Science, a team of 40 collections volunteers completed two full sweeps of the museum's new online collections portal, proof-reading and checking through the database records. The team flagged problematic language and content, enabling the Whipple team to update material in a far quicker timeframe than would have been possible otherwise. They have also enhanced the museum's understanding of the histories of the collections by identifying objects with female makers and records with links to enslavement. Over at the Sedgwick Museum of Earth Sciences, volunteers on the Remote Transcription Project worked during lockdown in March and April to transcribe scanned catalogue pages, making a digital, searchable version of these records for the first time. 
Remote volunteering opportunities also offer a great way to take part in citizen science projects. Natural history collections are powerful tools for monitoring environmental change, as the historic specimens  provide a record of the environment over time. Volunteers with the Museum of Zoology and University Herbarium have used the Zooniverse platform to classify insect damage on elm leaves from the Herbarium's collection. This enables collections staff to see if there is any difference in damage across time, and if the same trends exist for different species. This includes Dutch Elm Disease, as the Herbarium's collections include specimens collected before and after its introduction to the UK.
Research & Collections
Back in the stores: moving a mountain, transforming collections
Once-in-a-generation scale collections move projects continue at the Museum of Archaeology and Anthropology and Sedgwick Museum of Earth Sciences. These projects not only mean that the museums' world-class collections can be stored  but also drastically improves public access to them, both through the updating of records with new information and photography, and the creation of dedicated research study space onsite.
The Sedgwick team are working towards a deadline of October 2022, and with the help of a new and enthusiastic team of collections assistants, have increased the speed of processing and transfer of specimens to the new store. At the time of writing, 2578 drawers of a total of around 12,000 have been transferred. You can explore the Colin Forbes Research Centre in this film produced for Open Cambridge:
In this livestream for the Open Cambridge festival, the Sedgwick Museum's Catherine Craston and Helen Devereux introduce the Moving a Mountain project 
Over at MAA, the team has already prepared 39,500 artefacts for transport to the new Centre for Material Culture, updated 10,000 catalogue records, and uploaded 9000 new images to the Museum's open-access public database.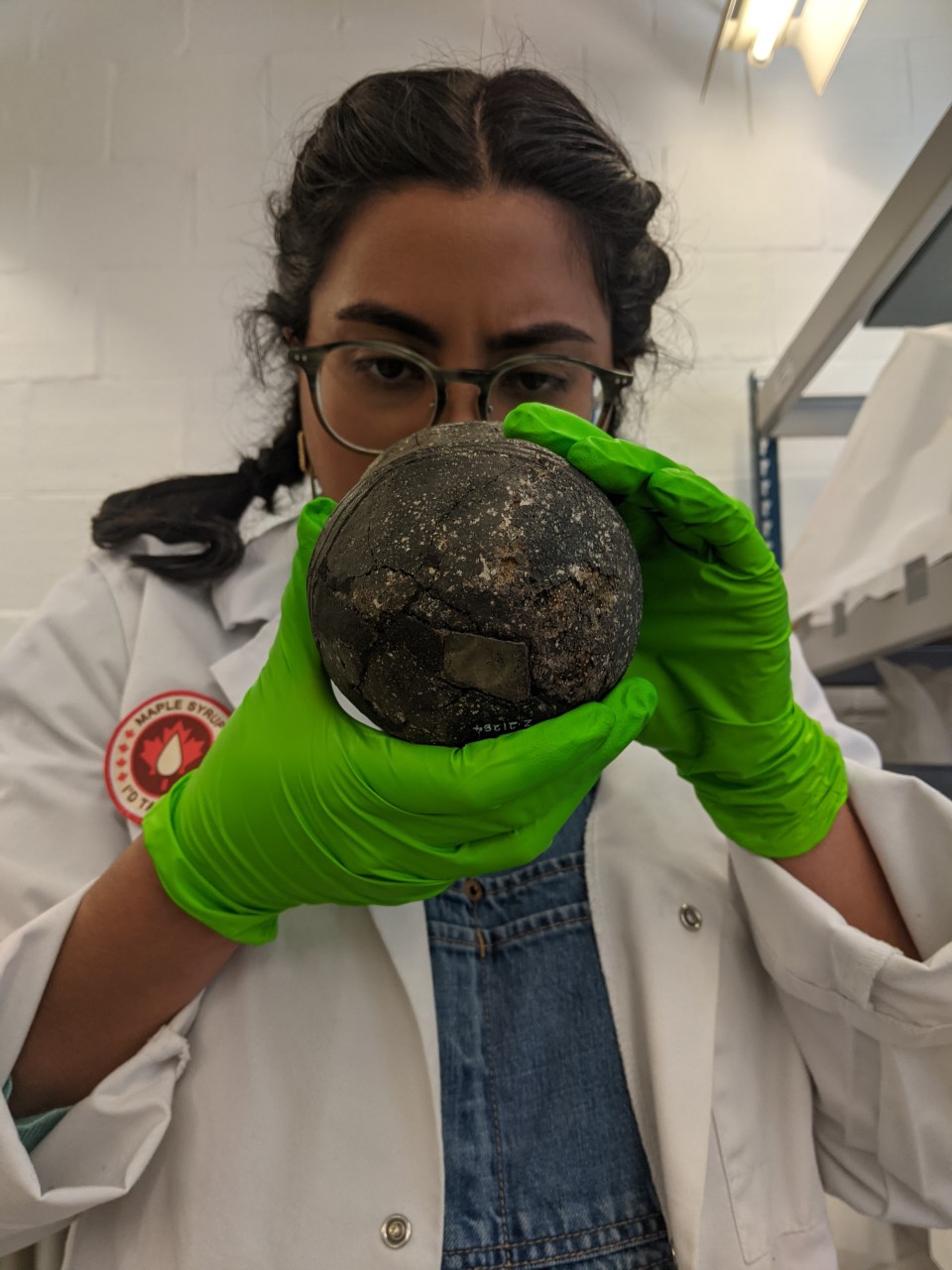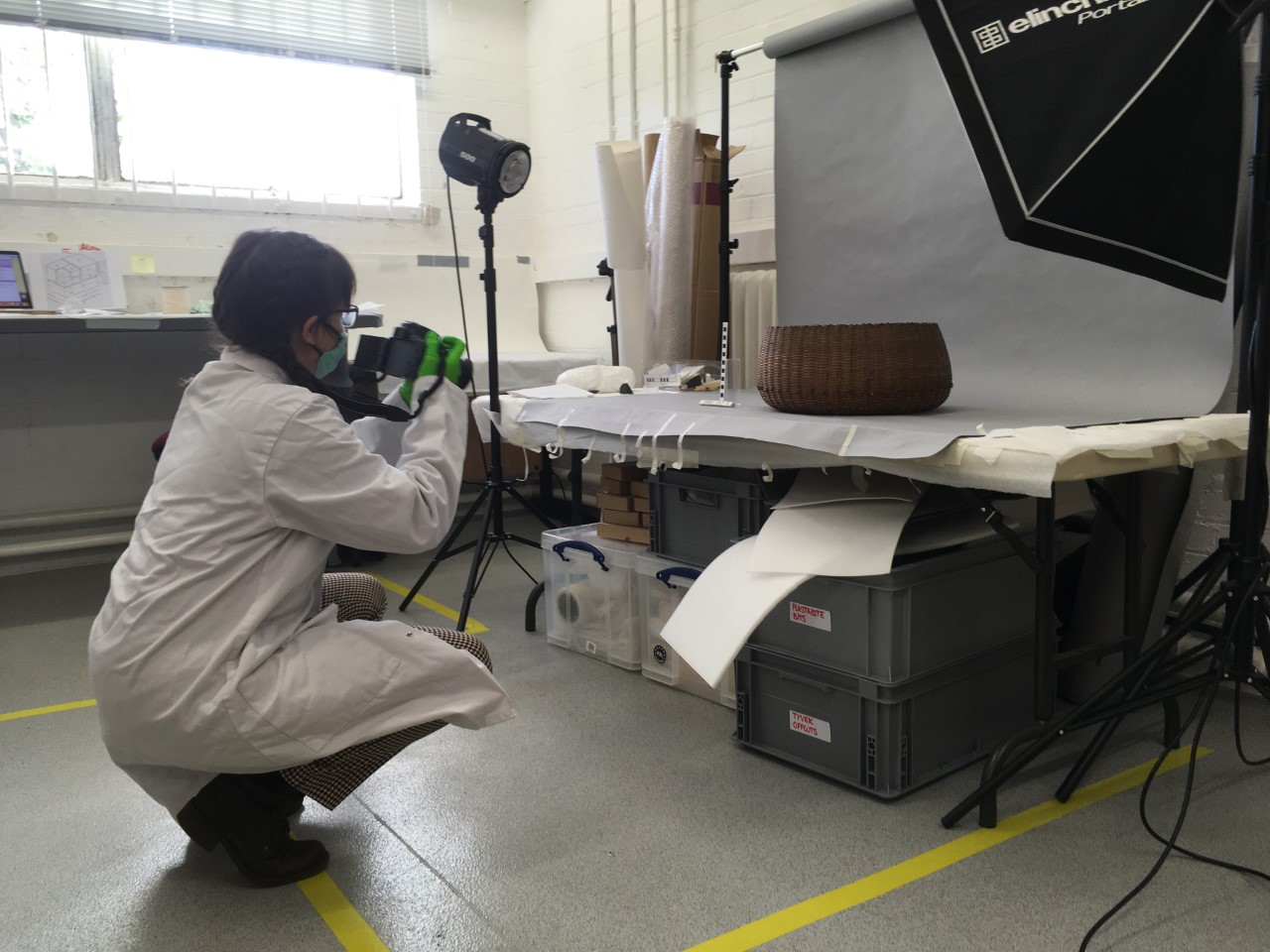 Researchers assemble!
Exciting news for the future as the University announced a new Strategic Research Initiative for 2021-2024 focused on the University collections: Collections, Connections, Communities. This programme will support collections-based research around three societal challenges: environment and sustainability, public health and wellbeing, and society and identity. It will bring together researchers from across the UCM and University (including Cambridge Public Health, Cambridge Digital Humanities, the Bennett Institute for Public Policy) to explore these challenges, with the longer-term catalysing new research projects and funding applications. Watch this space…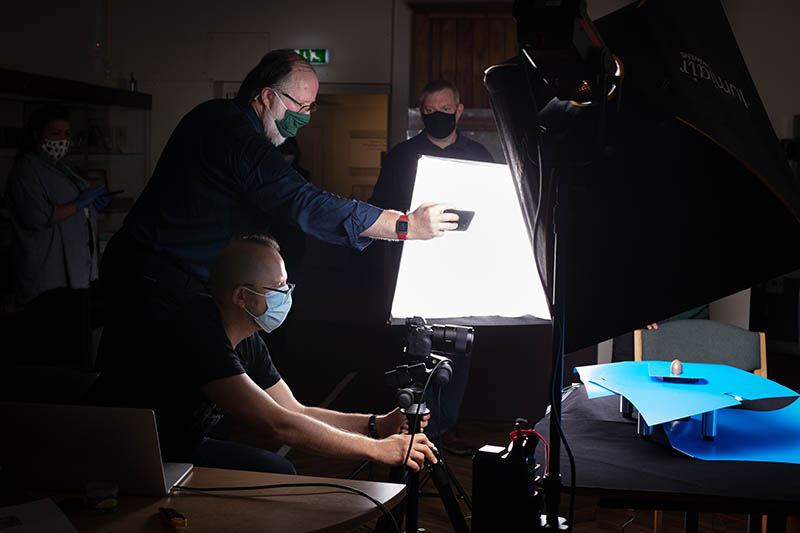 Green-gagement
Land, sea and sky: Zoology Live!
The Museum of Zoology's Zoology Live! online festival reached audiences from around the world. The festival line-up, focusing on the theme of land, sea and sky, explored wildlife, research and the Museum's collections, with contributions from museum staff and volunteers, and researchers from the Department of Zoology. 
Zoology Live! centred around three livestreams, focused on land, sea and sky: these received over 150 questions from the audience for our live experts
Cambridge is full of urban wildlife: there are the famous cows, of course, but also wildlife havens across the City centre – if you know where to look. Launched at Zoology Live!, the Museum's Cambridge Wildlife Safari Trail words words . The festival also included three hands-on challenges: to record the results of cowpat dissections; create salt-dough sculptures (inspired by the Museum's Breaking Point ceramics exhibition) to raise awareness of plastics in the oceans; and to record local butterflies.
What's in that cowpat? Ed Turner discovers the insect life in a humble cowpat
You can take a look at the challenge responses on the Museum's online community gallery. Following on from the success of Zoology Live! 2020, which was highly commended by Kids in Museums, the Museum's online activities were recognised by a shortlisting for the 2021 Kids in Museums Family Friendly Museum Award. We couldn't pass up on the opportunity to share this nomination message from a young member of the Zoology Club. Next time we have to do the washing up, we're doing it for an animal!
Inspire Nature: "I definitely feel empowered!"
The Inspire programme, led by the Fitzwilliam Museum, is designed to give teachers the support they need to harness the power of museum collections in the classroom. This year, Inspire Nature took the natural world as its theme. 
Educators from across the UCM contributed resources and professional development sessions to support teachers to use collections as a starting point for cross-curricular learning, exploring nature and environmental change. 
As we go, the programme is enabling the Inspire team to gain a better understanding of the use of collections and collections-based resources in the classroom, including the role they play in encouraging creative enquiry across the curriculum and (particularly resonant as schools continue to manage the impacts of the pandemic) how they can support teachers' and pupils' wellbeing.
Environment and Empire: In the Museum…
Environment and Empire in the Museum brings together curators, natural scientists and historians from the UCM, Manchester Museum and beyond to explore the role of empire in the development of natural history collections. You can find out more in a series of four short films produced by members of the project:
The partnership, hosted by UCM and supported by Manchester Museum, particularly focuses on forging and developing links with scholars from postcolonial countries, and, longer-term, will build connections with our audiences. An initial workshop in September was attended by collections professionals, natural scientists and historians from 23 countries; bringing different specialists together is so important because this work crosses disciplinary boundaries. The workshop revealed a real appetite for research to understand the legacies of empire and enslavement among a range of professionals working with natural history collections, and the need for further collaboration.
Environment & Empire is funded by the Natural Environment Research Council (NERC) and Arts & Humanities Research Council (AHRC) as part of the Hidden Histories of Environmental Science programme. 
All that glitters…
…is gold in the Fitzwilliam Museum's exhibition Gold of the Great Steppe (28 September-30 January 2022). The Saka culture of Central Asia, flourishing 2,500 years ago, is largely unknown outside Kazakhstan. Gold of the Great Steppe is the result of an international collaboration and draws on recent excavations and analyses led by archaeologists from Kazakhstan. The exhibition presents artefacts from the extraordinary burial mounds of the Saka people of East Kazakhstan. Saka society included agriculturalists, pastoralists, nomads, settled people, warriors, those engaging in ritual practice, with immense technological skill and deep knowledge of wild and tamed animals. Only now, through new research, are we beginning to understand their culture and how it relates to the people who live in Central Asia today. 
Other exhibitions and displays have included The Collection of Charles de Sousy Ricketts and Charles Haslewood Shannon (8 June – 31 December) at the Fitzwilliam Museum, which showcase a group of objects connected to artists and life partners Charles Ricketts and Charles Shannon, and A Twist of the Hand (18  June – 30 September) at the Museum of Classical Archaeology, an installation of work by contemporary artist James Epps.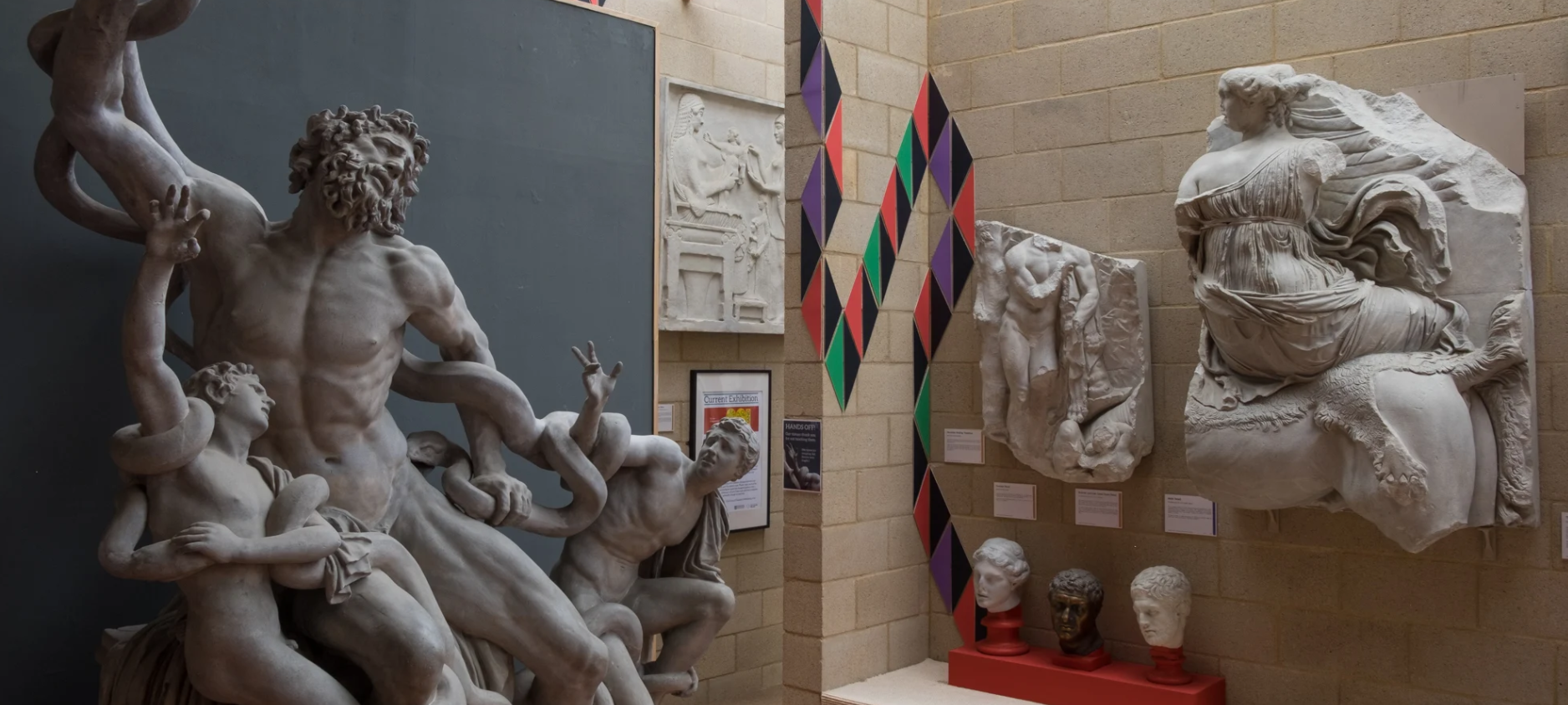 For more new exhibitions and displays, including Breaking Point at the Museum of Zoology and [Re:]Entanglements at the Museum of Archaeology & Anthropology, keep your eyes peeled for a forthcoming blog…
That's not all folks
Last, but certainly not least, we couldn't finish without celebrating the UCM's first ever Events Apprentice, who completed her Level 3 qualification with Distinction, and goes on to a new job at the University of Liverpool. Congratulations Ella!