It's the Museum of Archaeology and Anthropology (MAA) Stores Move team here again. We've been busy packing all kinds of fascinating and surprising objects, including some rather animated Mexican artefacts from the 19th and 20th century. Our goal is to keep them safe during their trip across Cambridge to the Centre for Material Culture (CMC), and to ensure that they remain stable and accessible for many years to come. So grab a coffee, sit back, and let us take you through some of our packing techniques for these unusually challenging objects.
A large part of the Mexican collections is formed of objects created for specific annual celebrations, such as Easter, or Dia de los Muertos (Day of the Dead), a Mexican holiday held on the 1st and 2nd of November to celebrate and remember family members who have died. On that occasion, ofrendas (home altars) are erected and covered with offerings for the souls of the departed, such as food, calaveras (sugar skulls), toys and sweets. It's a celebration filled with colour, humour and life.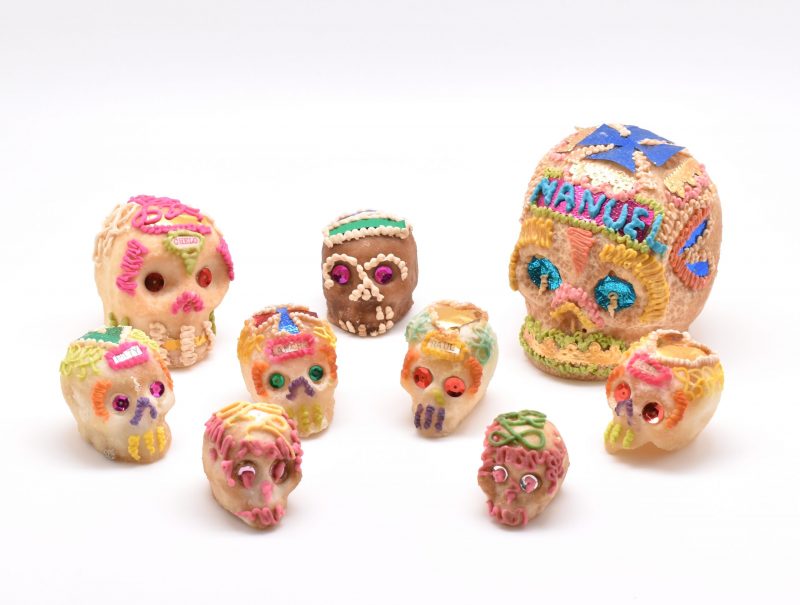 What kind of objects do we have?
A quick search on the online portal, (look for 'Mexico', and tick 'Anthropology'), will reveal things like sugar models, skeleton figures, miniature pottery scenes enclosed in nut shells, and even religious processions made from cardboard, foil paper and… chickpeas (yes, you read that right)! The great news is that as part of the project we have been photographing everything we pack, so you can check out all of the wonderful images if this post inspires you.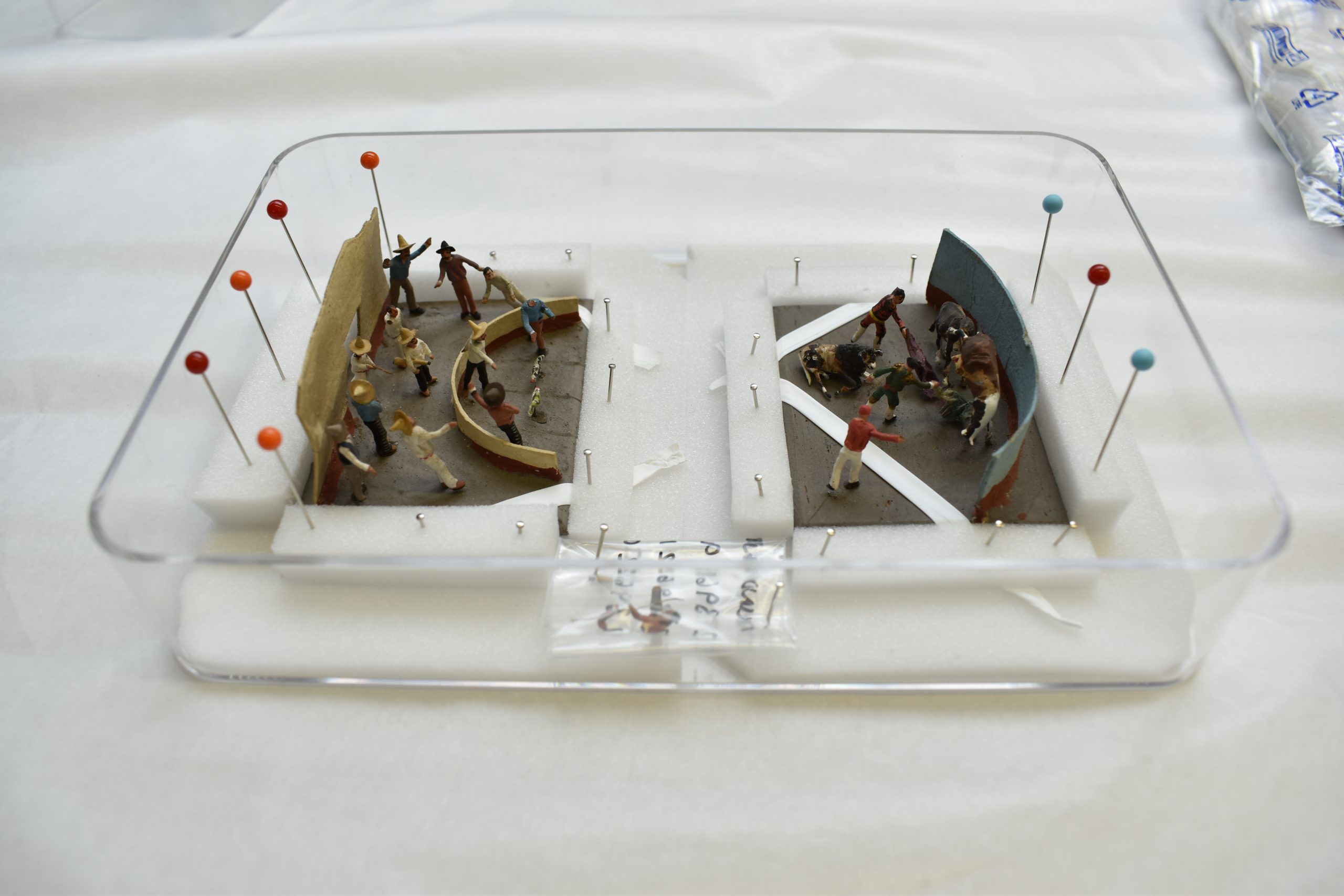 Why is it difficult to pack?
The earliest objects were collected by Frederick Starr in 1898 and donated to the Folklore Society. We also care for a large collection made by Kristin Norget in 1990. Many of the objects are delicate because they were never designed to last, such as the sugar models and chickpea figures. Others are particularly at risk because of their component parts which bring movement and life, like the springs used as joints on many of the skeleton figures.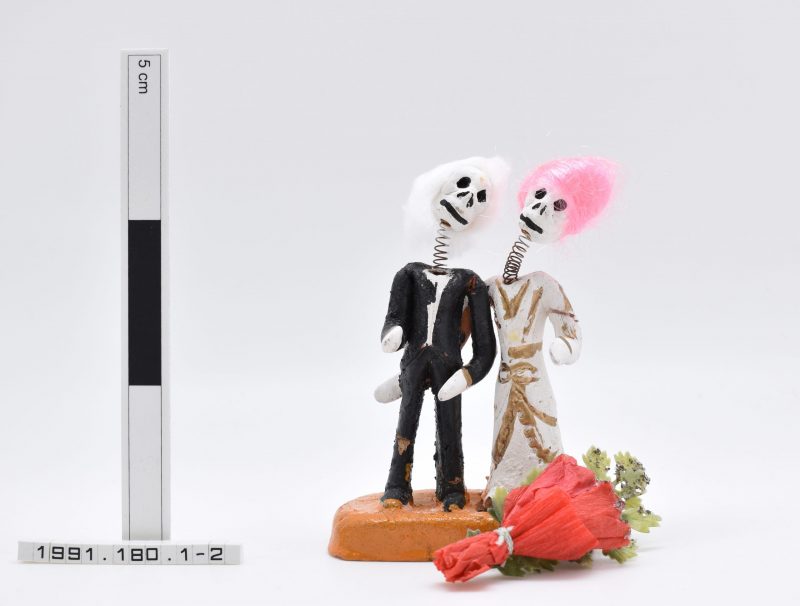 How did we pack it?
The collections were previously packed in wooden boxes, using jiffy foam, acid free tissue paper sheets, and paper puffs. As we learned when we unpacked these boxes, mini-puffs of tissue paper prevented us from being able to see the objects clearly and plan how to handle them best. Additionally, they often caught on the fragile parts of objects, making them more likely to break. A new way of packing was needed if we wanted to keep these collections immobilised and safe during a trip across the potholes of Cambridge.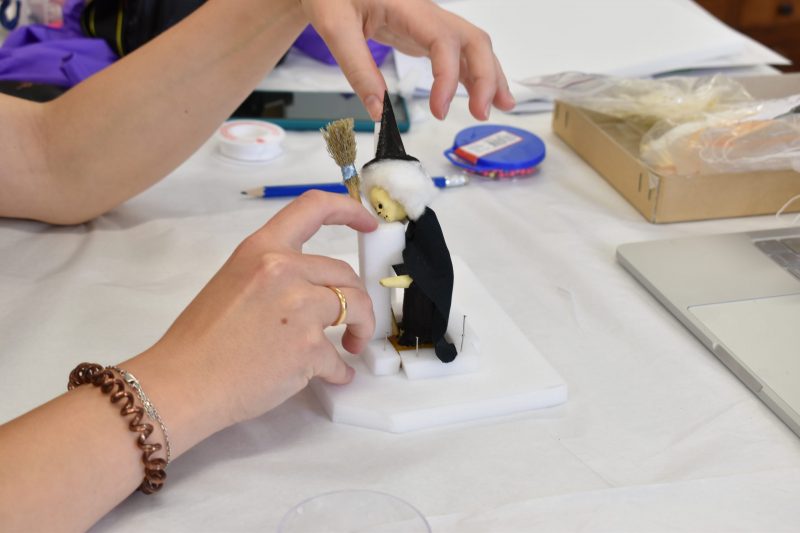 UCM organics conservator, Kirstie French, helped us develop new packing techniques more suited to the objects. Plastazote (dense foam), PTFE tape and dressmaking pins became the order of the day. Each box was prepped with a thin layer of plastazote, and bases of figures were gently pinned in place using straps of PTFE tape – more commonly used for plumbing. Each object required its own bespoke solution and we quickly learnt to recognise what kind of support was needed to stabilise limbs, heads and accessories.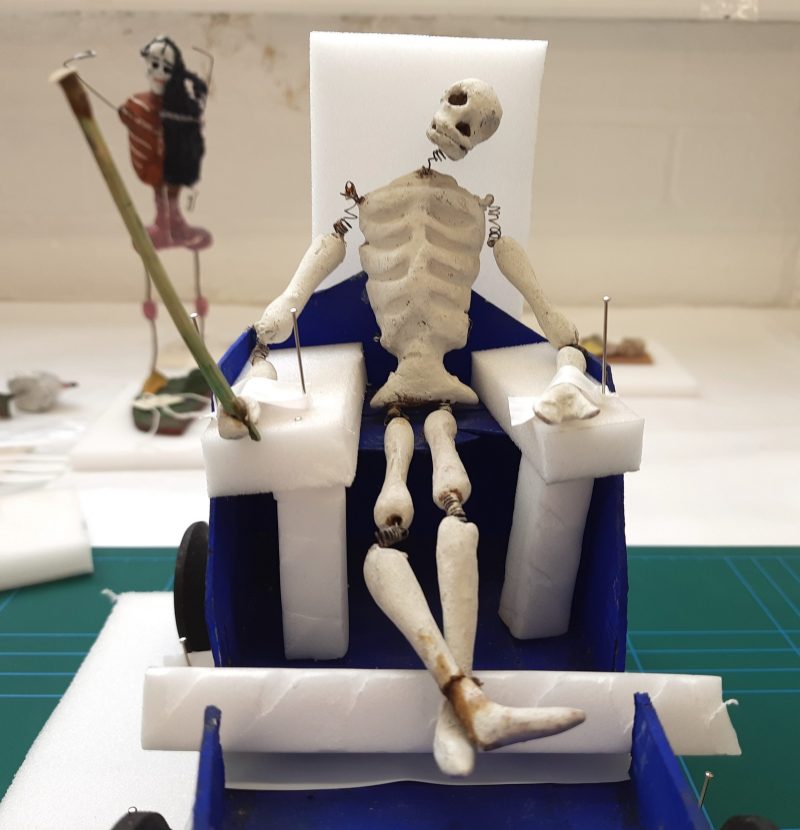 What did we learn?
As we packed and learned through experience, we improved our techniques. We started building plastazote barriers around bases and using arches to support heads while avoiding pressure on the rest of the figure. We worked out how to keep the PTFE tape tight and avoid the pins ripping it, or pulling out. We made appreciative noises as we gathered around each finished creation, pooling ideas and experience. The collections taught us to be extremely attentive to details, identifying weak points or decaying materials. We learned to observe how an object naturally moves to understand how to immobilise it safely and how to apply our own craft knowledge to a packing conundrum.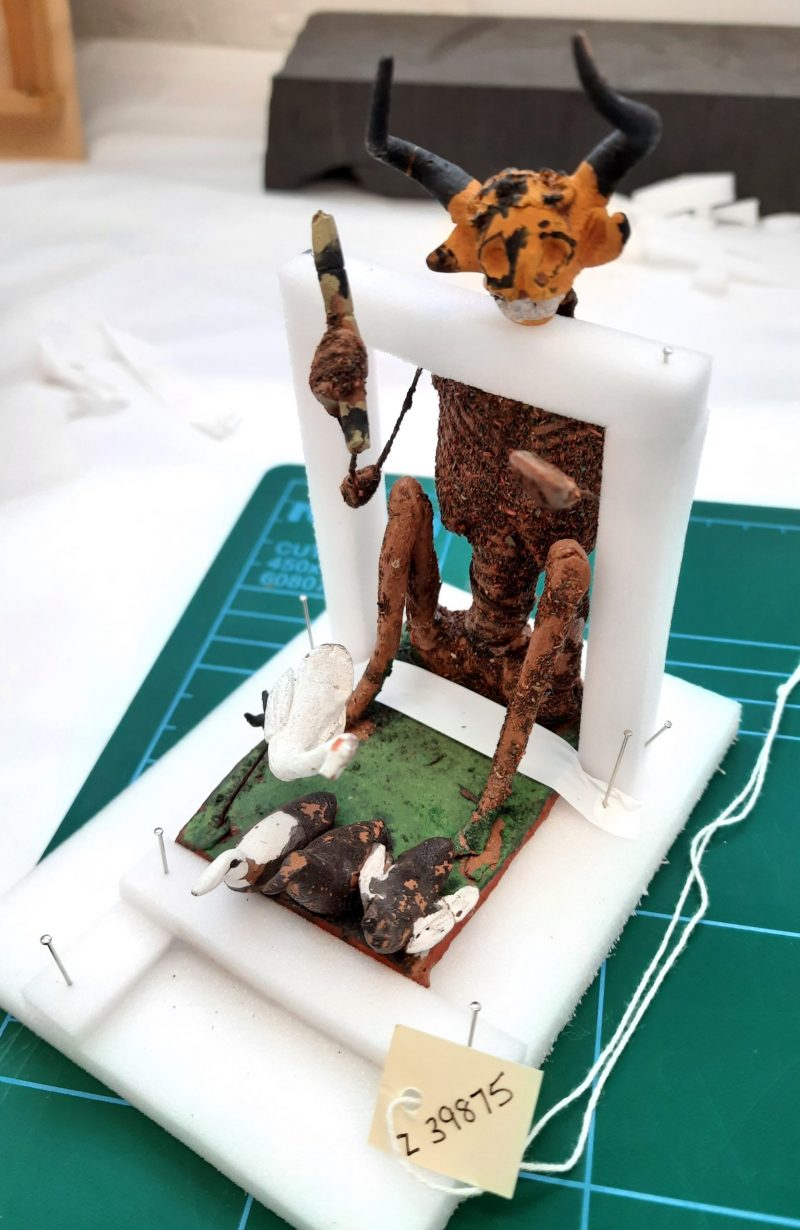 How did the move go?
With 250,000+ objects to pack and move, we're on a bit of a tight timeframe. Packing the Mexican collections was a pleasure and a huge learning curve but, at some point, we had to concede that we had done our best, nervously close the lid and trust that they would made it in one piece. Once at the CMC, we peeked into a selection of boxes and can happily report that everything is still snug and intact.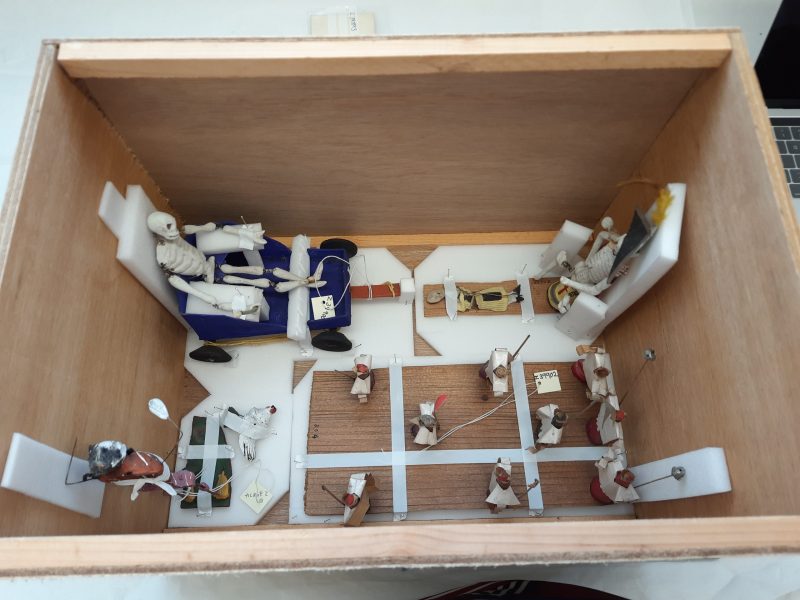 What's next?
We are continuing work on the anthropology collections, turning our attention to Africa. The lessons we have learned about packing delicate objects will certainly come in handy, but we also anticipate a new set of challenges. How will we pack and transport very large shields? What about the 4-metre long spears, or giant basketry fish-traps? Stay tuned for the next exciting update…
You can learn more about MAA's chickpea processions (or other Mexican objects) by exploring our online collections: https://collections.maa.cam.ac.uk/objects/ 
Try searching for 'Mexico', and tick 'Anthropology'. You can also search for 'Starr', 'Skeleton', 'Sugar', 'Chickpea', or 'nut'.