Suspended due to COVID-19, we have now been able to resume and extend our popular series of Touch Tours, for visitors who are blind and partially sighted. Participants and educators are thrilled to get back into the museum spaces, and to touch, explore and handle real museum objects and sculptures in person.
Since the museums' reopening following lockdown, there has been an increased demand for our Touch Tours, with visitors and staff all eager move forward with these. As a result, we have decided to double the number of tours available, and offer repeats so that each museum taking part offers two sessions a month. This increased capacity means that more people can attend and we can still ensure the groups remain small and friendly to enable discussion and sharing.
By running tours across all our museums in this way we are able to offer a greater choice of activity and variety of subject, voices and points of view; people might join us who are interested in art and then go on to be fascinated by a science topic and vice versa.
Groups are informal and welcoming and many people now know each other so there is a great social element – all the more important for us all after the long months in COVID.
Stories and experiences are shared, and often, suggestions or ideas are made within the sessions that enable us to change or add something that improves and enhances future tours.
The tours kicked off with an outdoor session at the Polar Museum in January. We wrapped up warm to get hands on with their striking sculptures before settling down inside to explore smaller table top items. This proved to be a lovely mix and outdoor sessions are something we will be considering for the warmer months ahead.
We have enjoyed handling Peruvian pottery at the Museum of Archaeology and Anthropology, and a beautifully carved coffin from ancient Greece at the Fitzwilliam. We also had a fabulous walking tour of the Ancient Greek and Roman statues at Museum of Classical Archaeology, and over the summer we will be looking forward to discovering the Museum of Zoology and Kettles Yard.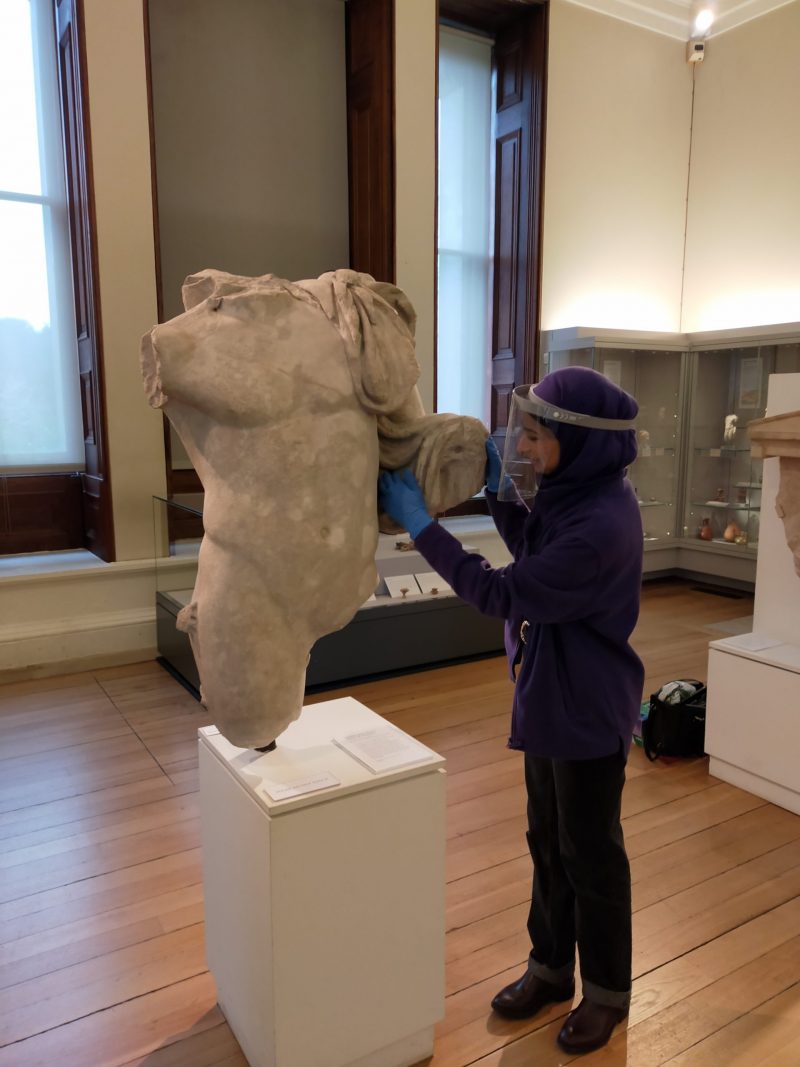 We will be extending the programme even further in Autumn 2022 when we will be travelling to villages and towns, taking objects out to people at their own group meetings, and we are currently working closely with Cam Sight Project workers to develop this.
Our Curators and Educators are delighted to welcome back visitors in real life, and from the first session at the Polar Museum, participants seem to have settled straight back in and are very comfortable with the format:
"it's fantastic to be out again"

"It's brilliant to be able to go behind the scenes"

Feedback from participants
To find out more about Touch Tours across our Museums, contact Jacqui Strawbridge at the Fitzwilliam Museum.