Our Front of House Q&A series continues with April Bagwill. April is a Front of House Volunteer at the Museum of Archaeology and Anthropology (MAA).
She recently came to Cambridge from Washington D.C. and works as a scientific editor. In her spare time, April enjoys being outdoors and learning new things.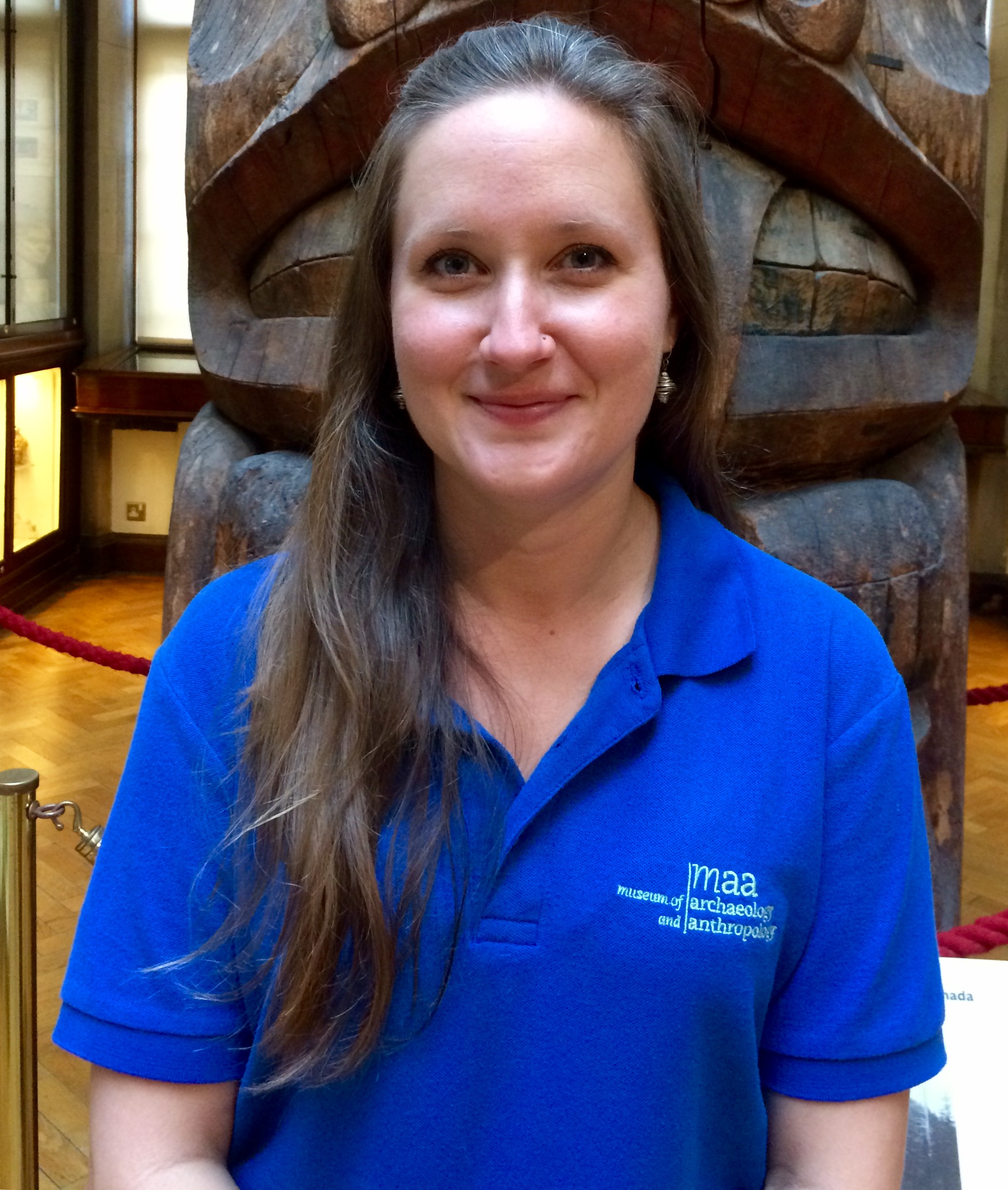 How long have you volunteered here?
I am new to MAA, only about three months.
How did you get to volunteer in a Museum?
I was very lucky that when I came to Cambridge there were open volunteer positions. I used to volunteer at the Smithsonian National Museum of Natural History in Washington DC and wanted to continue working at a museum because I enjoy the experiences and collections. I was interested in MAA because if I hadn't chosen a career in biology, it would have been archaeology.
What advice would you give someone wanting a similar role?
The great thing about volunteering is that anyone can do it. Don't be afraid to seek opportunities at places where you don't really know much about the subject; if it's something you're passionate about, this will be clear and is what most places are looking for.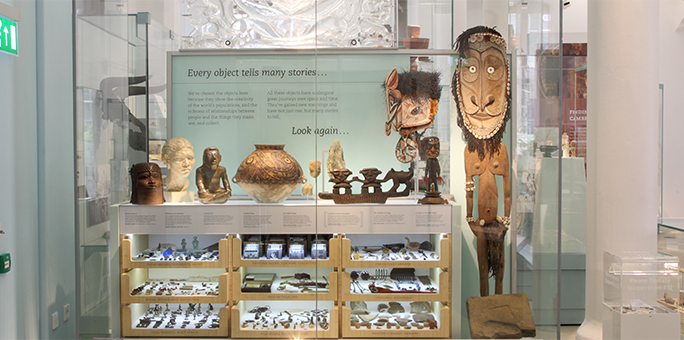 Tell us something surprising about yourself.
I used to wrestle large alligators – for science, of course. I also helped curate a collection of venomous snakes. Basically, I love all reptiles and this is what drove me to a career in biology.
What's your favourite object or part of the collection?
The Solomon Islands apira rafa (food bowls) featured in the first floor gallery. There is just something about them that I find absolutely beautiful and fascinating. Although I still cannot picture how much mashed taro would be needed to fill them.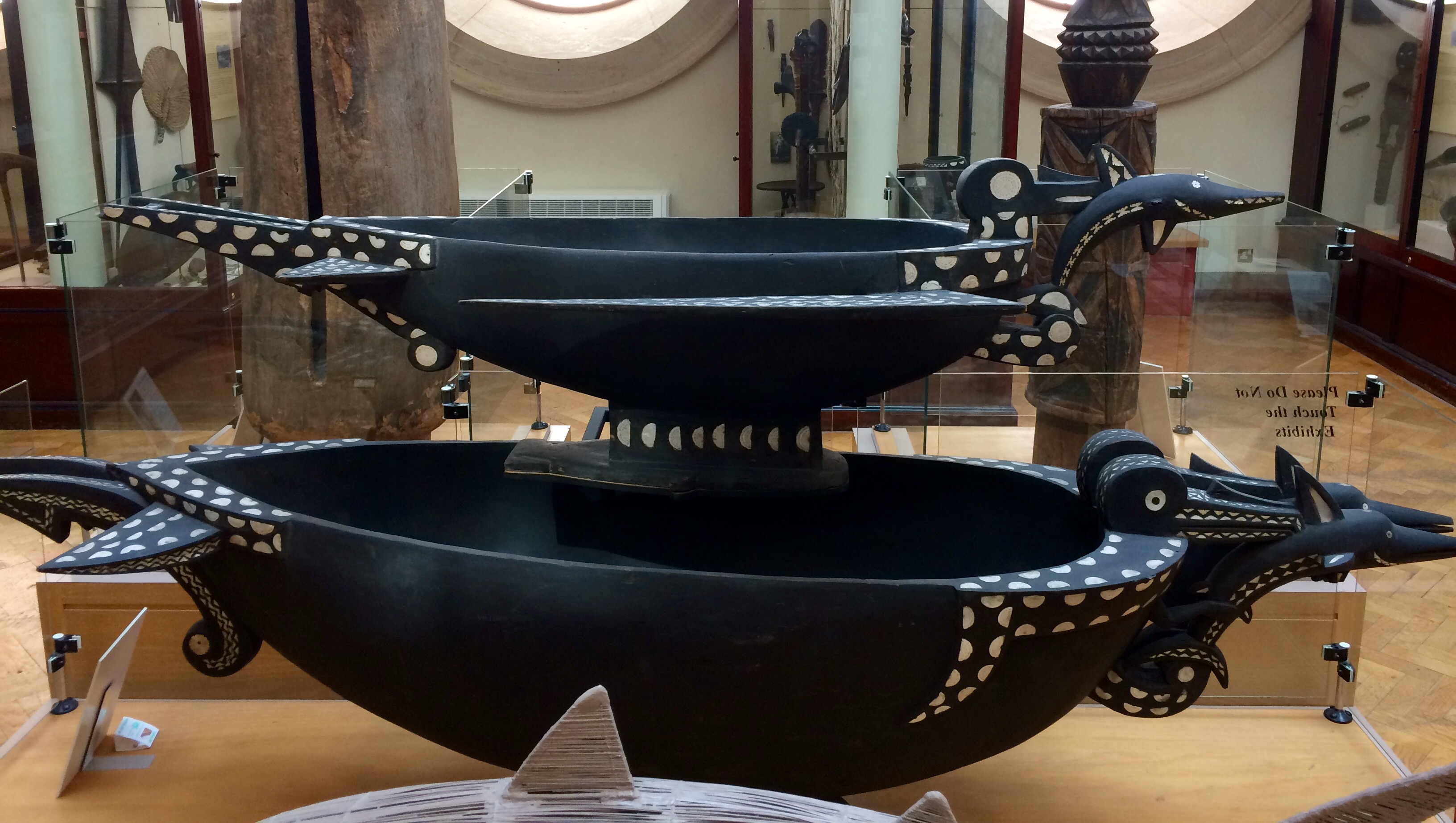 If you didn't volunteer at MAA, which other UCM would you volunteer at and why?
This is a bit of a cheat for me because I also volunteer at the Sedgwick Museum of Earth Sciences. I've always been fascinated by rocks/minerals and fossils. I enjoy how the collections are arranged because you can really see the subtle and major changes in the landscape and organisms throughout geological time. I would also like to work at the Museum of Zoology because all of my previous work and research has been in this field.
What's your favourite part of the role?
Visitor interactions. I love seeing visitors' reactions to the amazing items on display and talking with them about different cultures, what fascinates them, and hearing about their experiences.
Inspired by April? Find out more about volunteer opportunities across the University of Cambridge Museums.