Susan Miller provides a snapshot summary of developing Summer at the Museums, the University of Cambridge Museums' summer holiday family programme.
1. We've come a long way: the background
Summer at the Museums has been around in one format or another since 2007. Initially, it was born from a simple aim get more families into our museums. Since then, the programme has grown hugely and is now a broad line-up of holiday events and activities involving many partners across the region.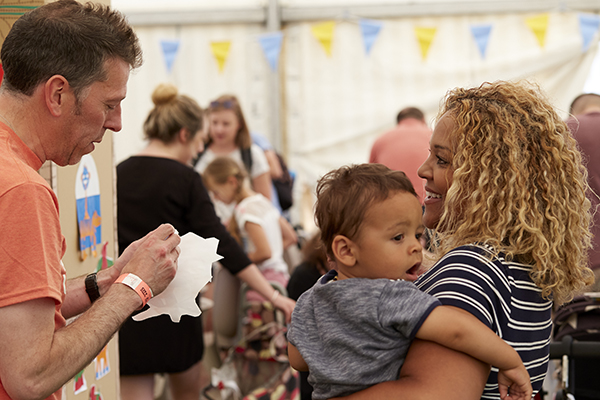 2. It's not all fun in the sun: our aims
While still true to the original vision of promoting our organisations to families, the programme has a number of targeted aims which are directed by our Audience Development Strategy, visitor research and previous evaluation. These include:
Making everyone feel welcome in our venues
Inspiring curiosity for our collections, giving audiences access to new, or deeper ways of thinking about themselves, their communities, societal changes and our world
Continuing to be a vital resource to our local community
Attracting new and existing audiences to the University of Cambridge Museums and partner venues across the city and region
Encouraging cross-site visits from audiences to all partner venues throughout the summer
Raising general awareness of museums being available for families all year round.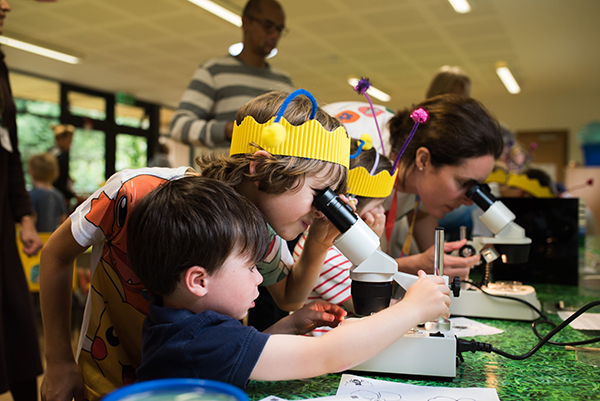 3. The more the merrier: partnership working
Summer at the Museums now involves a wide number of partners within the city and local county. This year we have been joined by 22 organisations with additional outreach activities being delivered by the Zoology Museum and Kettle's Yard. Why so many? Well, by working as a partnership we are able to:
Offer a wider choice of activities for families
Offer a wider choice of activities for families
Encourage families to visit a range of venues, especially for the first time
Share in the promotion and marketing of events
Develop new audiences from across the region.
By joining the programme, partners are agreeing to support in its aims with the emphasis on providing a family friendly offer.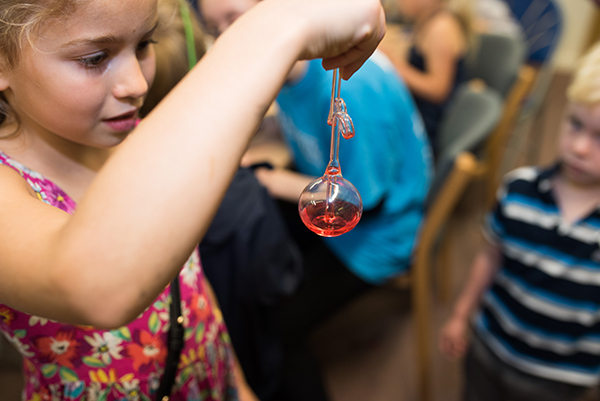 4. 'Leave it better than you found it': developing the programme
Ah good old Robert Baden-Powell, but his words apply to more than the Boy Scouts. Each year the programme has developed and evolved: from initial simple challenges, a handy calendar of events, to this year's bumper 34 page booklet. But this isn't change for the sake of it. Feedback from families has been significant in the programme's development. 2017 has seen a number of changes – all based on what families have told us. Among these has been:
An eye-catching front cover featuring a full page photograph of a child involved in an activity – a quick way to communicate what to expect inside
The inclusion of 'all ages' on the front (families told us they weren't sure what age group the programme was for)
A bright, colourful and easy to follow layout
Clear day-by-day listing of events with additional visual icons for 'at a glance' information
Additional information to support families in planning their visit including: advice on travel, where to eat and baby-changing facilities
A more targeted approach to the distribution of booklets focussing on schools in key areas and those receiving higher levels of Pupil Premium funding; Sure Start centres and Local Community Liaison Officers.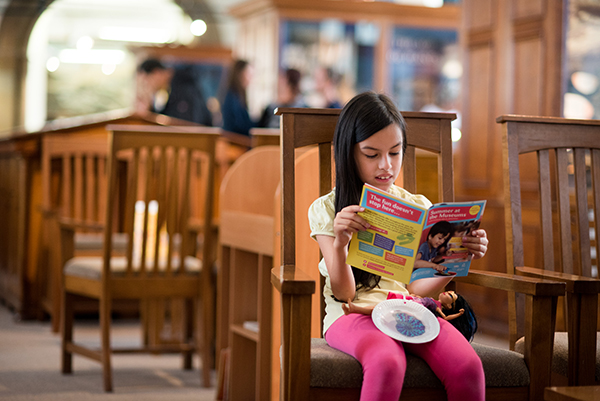 5. The fun never stops: evaluation and thinking ahead
So, Summer at the Museums 2017 is almost over. Time to put our feet up and pat ourselves on the back for a job well done? Hold on sonny Jim! Just because we think it's great, doesn't mean that our families and partners do. Another crucial aspect of the programme is its evaluation. It's from this that we learn how successful we've been in meeting our aims and how we might improve our offer in the future. This is done through the following:
An online survey. In addition to being emailed to families who have agreed to participate, this is also available on our webpage and widely promoted by partners via social media. As an incentive, all respondents to the survey are entered into a prize draw for a chance to win a £50 Amazon voucher. The survey covers all aspects of the programme and is closely linked to the programme aims.
The use of volunteers to collect additional data and responses from families during events
Partner feedback. This not only provides quantitative data such as visitor numbers and postcodes, but also asks partners to comment on the impact that the programme has had on their organisation, and suggestions for improvement.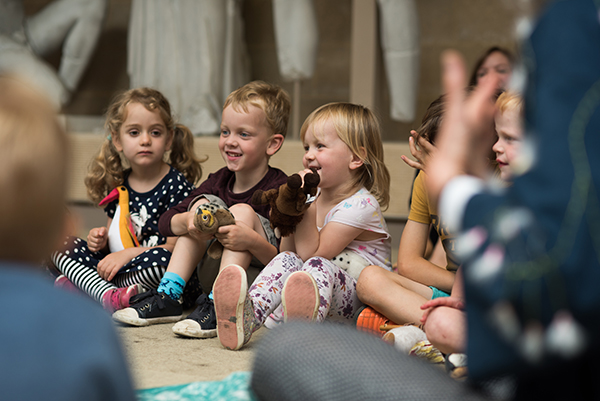 Next year we plan to make more use of volunteers to assist with the collection of information during events. Additionally, we will be developing a short, standardised survey that can be used by partners to collect feedback within their venues.
All the information we collect is then used to inform our overall reporting and the future development of the programme. So, Summer at the Museums, it's as easy as 1, 2, 3… (4, 5).