With support from charity Children and the Arts' Start Hospice programme, the Fitzwilliam Museum has partnered with East Anglia's Children's Hospices (EACH) in Milton, Cambridgeshire for 5 years. This article shares experiences of the programme so far and explains how the Museum and Hospice are planning to continue to work together in the future.
Children & the Arts' programme Start Hospices creates opportunities for children coping with life-limiting conditions to have therapeutic arts experiences outside of the hospice environment, creating happy memories with their families. Thanks to this funding, the Fitzwilliam Museum and East Anglia's Children's Hospices (EACH) in Milton, Cambridge have been able to create a series of activities, enabling families connected with EACH to enjoy positive, creative experiences together inspired by the Museum. Museum staff receive regular training from EACH so that they feel skilled and confident to support families with multiple complex needs and children with life threatening conditions.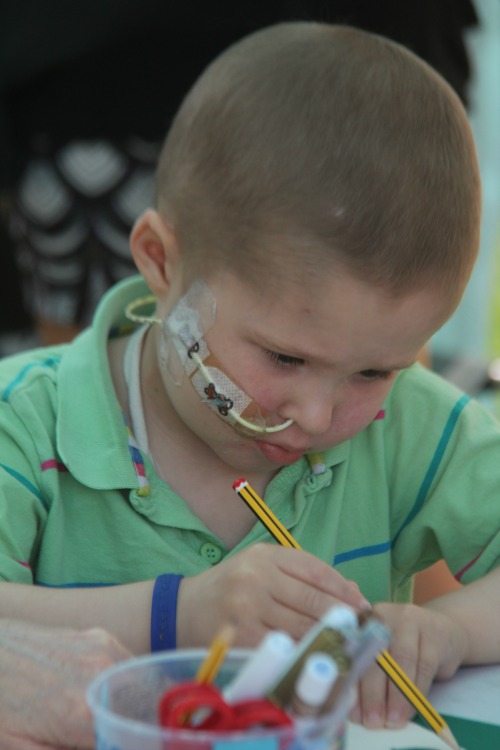 The experience of working together over a number of years has created opportunities for hospice and museum staff to build strong mutual understanding of each other's organisations and approaches. We plan each year's activities together, reflecting on what went well the previous year, lessons learnt, and any new needs and opportunities. The programme combines outreach, activities at the museum, and capacity building to ensure museum staff are confident and skilled to work with the EACH families.
Families are encouraged to engage by ensuring the museum activities are largely integrated within existing, familiar programme strands offered by the hospice. The presence of hospice staff at activities ensures families feel comfortable and supported, and provision is carefully planned to take account of particular needs, for example activities taking place in private spaces, and the availability of respite spaces and spaces for personal care needs where appropriate.
Over the past year, these have been some of our activities:
Bereavement Coffee Morning
The coffee morning for bereaved families happens at the Museum in the run up to Christmas, an inevitably difficult time of year for families who have lost a child. EACH have a big memory tree in their Milton hospice, so we echoed this tree theme for the session. Artist Caroline Wendling worked with families to make Christmas tree decorations, inspired by the Museum's art collection.
"[Child's name] decoration is hanging on our tree! It was good to come to something that was a 'safe space', a bit like going to the hospice itself." (Parent.)
Baby and Toddler session
In January, our early years specialist, Nicola Wallis, visited the hospice to run a winter themed sensory story activity for young families inspired by objects in the Museum.
Art therapy sessions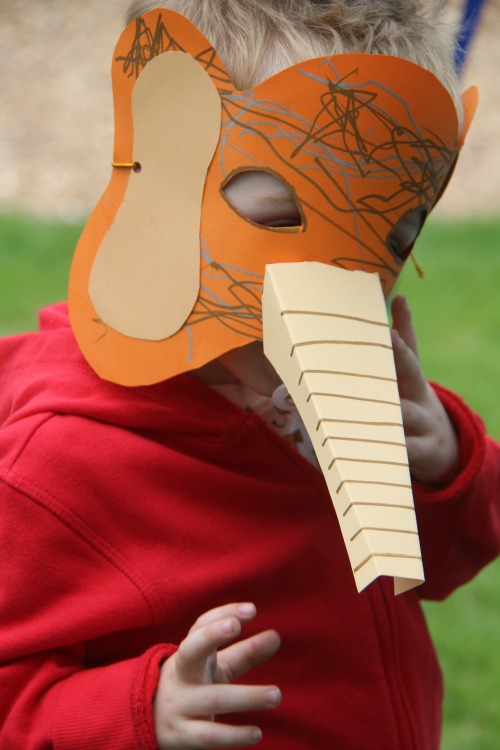 This year, EACH art therapist Carole Simpson piloted a weekly 'Zentangle' art therapy group. They come to the Museum alternate weeks and use the collection as inspiration for their art. The project has been a great success and will be continued beyond the initial trail period. During a formative evaluation, Carole reflected:
"They [EACH families] have reflected upon how supportive the space [Fitzwilliam Museum] is for them to work together and now form a consistent group. They also commented upon how having the opportunity to use the gallery spaces for ideas and inspiration for their work is really positive, something we don't have at our other venues."
Sibling Days
In school holidays, we offer museum visits and art activities specifically designed for siblings of the child at EACH. This Easter, we ran several events for siblings inspired by the theme of Seascapes, linking to some of our special exhibitions at the time, Sea to Shore and Making Waves.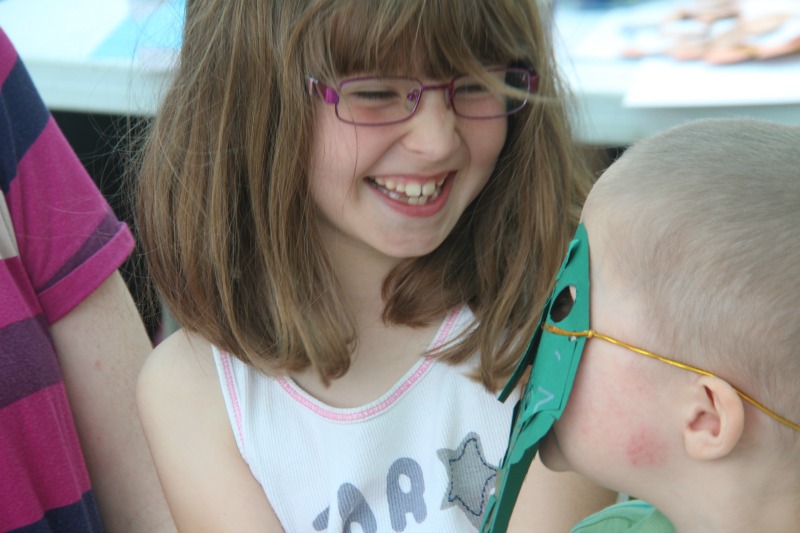 Family Day
The biggest event of the project is Family Day, where all families involved with EACH are invited to the Museum. In the past, the family day has taken place on a Monday, when the Museum is closed to the public. This gave the programme huge potential to use the Museum in a bespoke way – for example enjoying live performances in the gallery spaces. Last year, we trialled running the event during opening hours; this gave EACH families the opportunity to feel more involved in museum life, but with the comfort of private respite and activity spaces.
"A great opportunity for families to meet and engage together in a gallery. A chance to experience things in a supportive environment."
"So welcoming and so much beauty to appreciate!" (Family Art Day participant)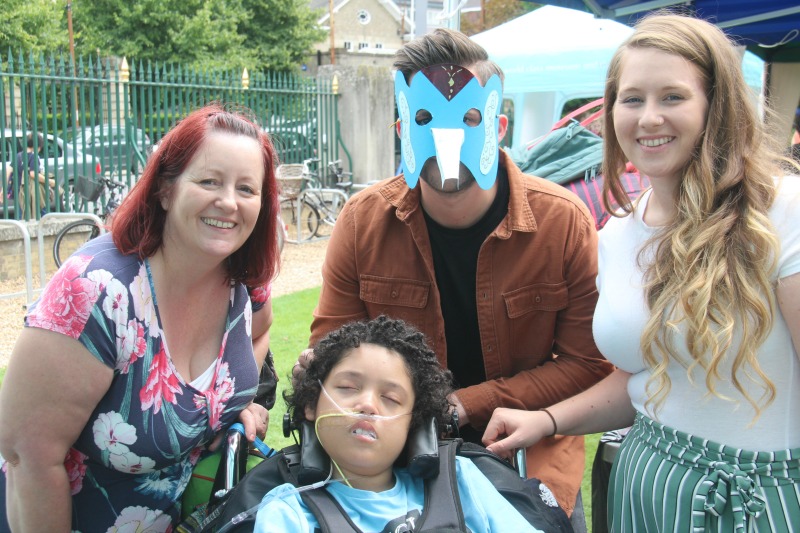 Family Art Week at the Fitzwilliam
This year, in consultation with EACH staff, we went a step further, integrating the EACH family day into our Summer at the Museums family programme, Family Art Week at the Fitzwilliam.
By running training with staff, volunteers and freelance artists, we have been able to build knowledge, understanding, skills and confidence to support families linked to the hospice. Equally importantly, the experience of working alongside EACH staff to devise and deliver activities over the course of the START Hospices partnership has enabled Museum staff to gain practical experience and understanding of how to meet families' needs and make the museum a safe, welcoming, inspiring and creative space for them.
We have also taken the opportunity to consult with EACH families to support future planning. We hope this will help us improve not only the services we provide but also our facilities for families with access requirements, with the ambition that the museum becomes a place which can meet families' needs whenever they visit, not just during planned activities.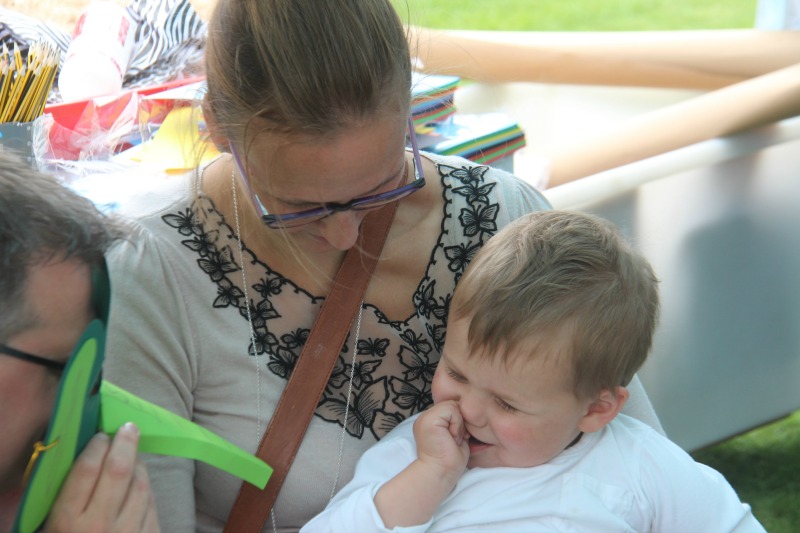 As the START Hospice programme funding comes to an end, both the Museum and EACH are committed to continuing to work together. While we are actively seeking support to sustain and develop the partnership, we have been able to integrate our work with EACH into our wider programme for children and families, making sure we continue to offer bespoke activities for EACH families alongside welcoming them into our universal offer.  It's a partnership that staff across the museum take pride in, and we look forward to welcoming more families from EACH over the year ahead.
If you would like to learn more about ways to support the charities involved in this project, please visit the websites below:
EACH: https://www.each.org.uk/
Children and the Arts: https://www.childrenandarts.org.uk/