Last week on the blog, we discussed the development of our live adventure game Cambridge Codebreakers: The Last Secret. Now it's time to hear from the game developers who helped make it happen.
Elizabeth Simoens is an immersive game designer with London-based company Fire Hazard Games. She developed the game with us and managed the run.
Fire Hazard Games are already running games in museums such as the V&A and the British Museum. What was different about the Cambridge Codebreakers game?
Those games are very much us going into the museum and developing the game, they are more light touch on the collections and stories. Working with the University of Cambridge Museums, it was a bigger collaboration, which has been fantastic. Having the support from the museum staff and curators, we could really concentrate on the story and create different clues than we usually make. It allowed us to delve into the stories and content to create something far more specific to the museums.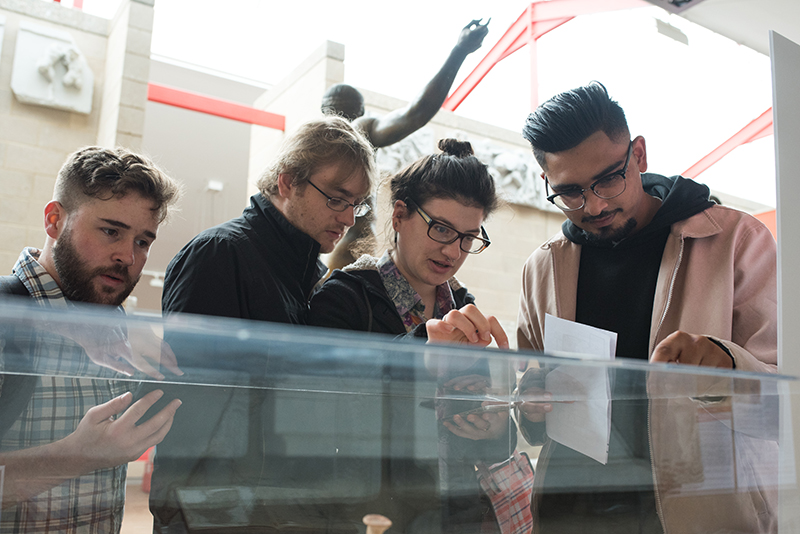 Tell us a bit about the development process and any challenges you came across.
My background is in site-specific games, so it was really interesting to develop as each museum is so different and because the locations are set you can't change them. You can't move them together, so how can you make a great game within those restrictions? What are the interesting things connected to the story in each museum, and how can the challenges be adapted to work as a coherent story?
Another challenge was to signpost and navigate players around the museums, as all of them have different signage.
Play-testing throughout was definitely very important to get the flow and experience right.
What role does the digital element play when developing this type of game?
Museums change all the time, objects move, galleries close, museums close. Digital allows you to make changes even when the game is running. With a paper trail that's different, you've printed all the copies, then something changes … now what do you do? It allows us to gamify the experience, we can send direct messages to players and there is a live scoreboard, which makes it more exciting and adds a bit of urgency.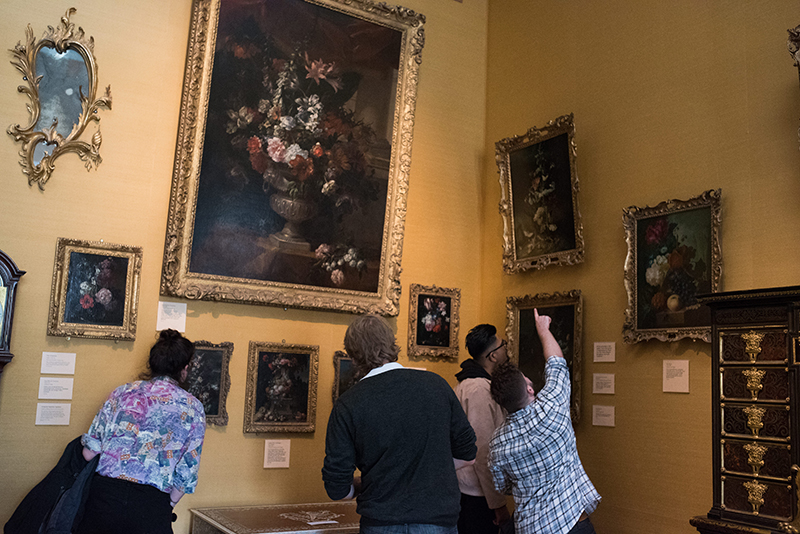 Where do you think the opportunities are for gamifying the museum experience? How is it developing and evolving?
For the players, it's a very different way of interacting with the museums. You have a lot of agency, you can choose your own pathway. It's learning as you go, but because you are playing a game it gives you motivation to continue.
The game makes you explore four museums and discover bits about them within a given time. By the end of it they've been to some museums and know what they look like. They've also looked at some interesting things, so they are likely to come back to have a proper look.
With location-based games, you can guide players to visit spaces in museums that people usually might not go to or make them look at objects which are usually overlooked. It helps to tell different stories around collections or objects, and gets visitors out of their normal pathway.
I would like to see more games in museums where people can experience space in a different way. Instead of a normal museum experience, whatever that might look like and you just don't see half of what is there, this way it is possible to craft a different experience.
Any other thoughts about developing the Codebreakers game?
Working with curators, as it happened with the Codebreakers the game, is a great way to develop these games. It's the game I'm most proud of because of the museums' involvement. It's a University of Cambridge Museums game, it's not just people coming in and not caring, not just a treasure hunt. There has been quality control, and even though museums usually move very slowly, it was a quick turn-around.