Eric Parry is one of seven Royal Academicians, who have connections with Cambridge, taking part in RA250 at the Fitz.  We asked each to pick a work in our collection that has inspired them and tell us why.  Eric chose The Chariot of Apollo by Odilon Redon (1840-1916), on display in Gallery 5. Here, Parry explains why he chose this work.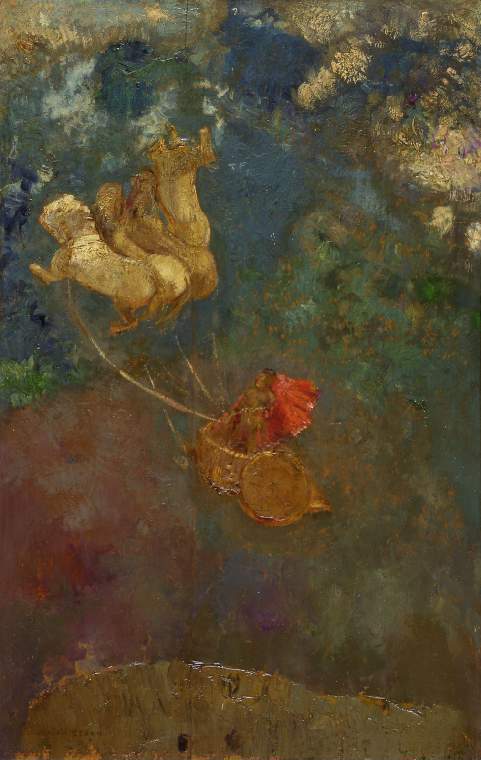 "I was a lecturer at Cambridge University's Department of Architecture from 1983 – 97 before leaving to concentrate on the development of my architectural practice.  During those years I frequently visited the Fitz and was particularly drawn to this painting by Redon.  For a period of time I was researching the origins of art nouveau and the work of Victor Horta. The intense interiority of his work reflected the broader culture of symbolism and Redon's painting, a late work of the period, likewise acts as an opening between real and imagined worlds. Architecture is bound by the pragmatic needs of its occupiers, but it can also inspire and transcend. In my current work on the new building for Cambridge Assessment I imagined the tower topped by a luminous lantern, an enigmatic presence connecting like Apollo's flight to further horizons."
Eric Parry Architects was established in 1983, the year Eric was appointed as a lecturer in architecture at the University of Cambridge, where he taught until 1997. In 2006 Eric Parry was elected Royal Academician (RA), one of the highest accolades for a practising architect or artist in the UK.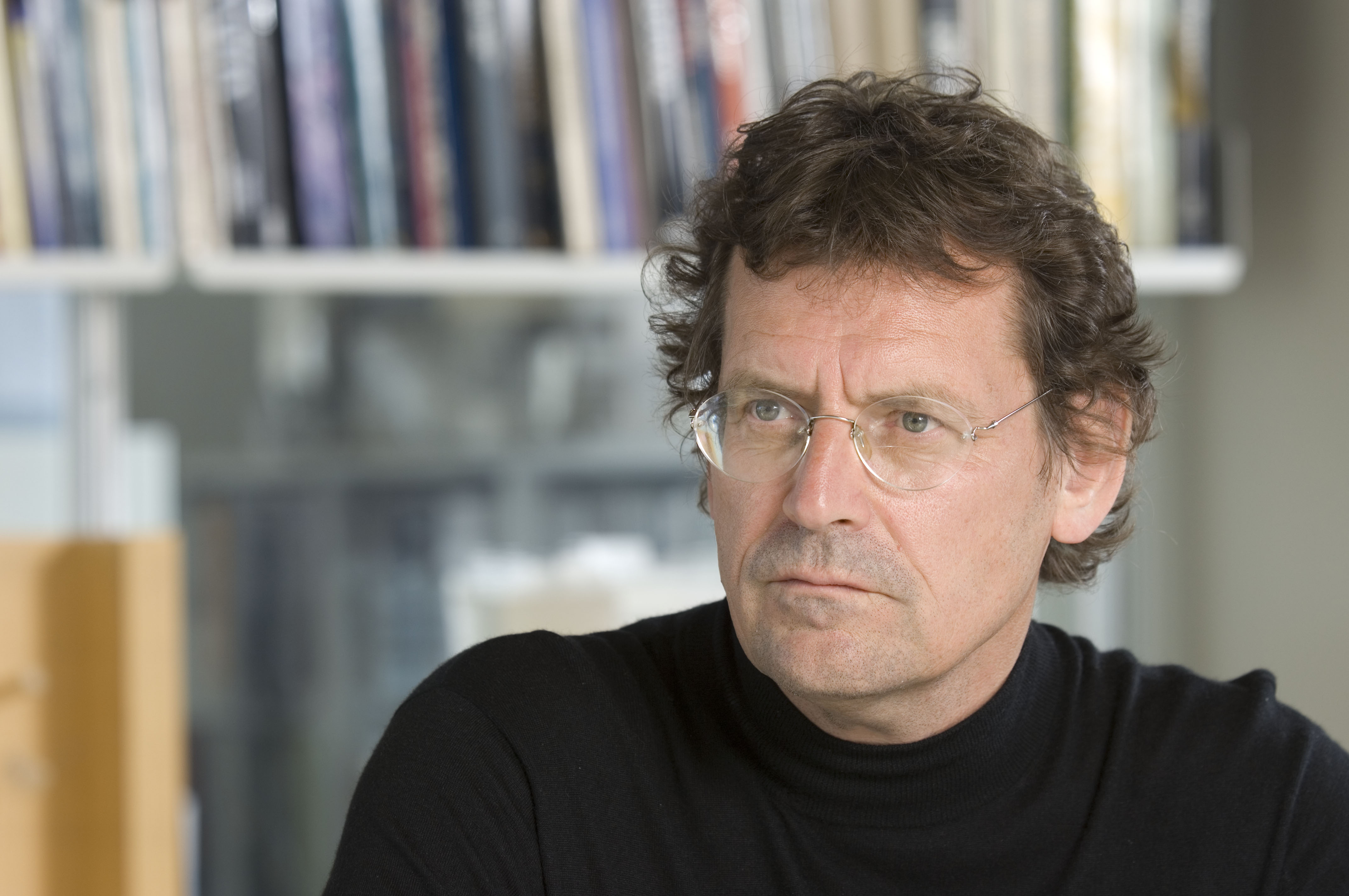 More recently Eric Parry Architects was appointed to design the new headquarters for Cambridge Assessment in 2013. Established over 150 years ago, Cambridge Assessment operates and manages the University of Cambridge's three exam boards and carries out academic and operational research on assessment in education.
The development provides approximately 350,000ft² (NIA) of new office and amenity space for 3000 people with 1000+ bicycle spaces. Eric Parry Architects' vision was to create an inspiring new group of connected buildings, ranging from four to five storeys in height. These are shallow plan depth fingers set around raised landscaped podia with a central arrival court and garden. The main façades are formed of horizontal bands of handset brickwork in lime mortar, combined with light coloured self-finished precast concrete elements, and include a work of public art by Vong Phaophanit and Claire Oboussier.
A taller tower is part of the public art and is located along the railway, marking the site when viewed from the railway and busway approach into Cambridge station.
Here Bene't Steinberg, Group Director, Public Affairs, Cambridge Assessment, picks up the story:
"The tower's 39 metre high artwork will be lit up every night.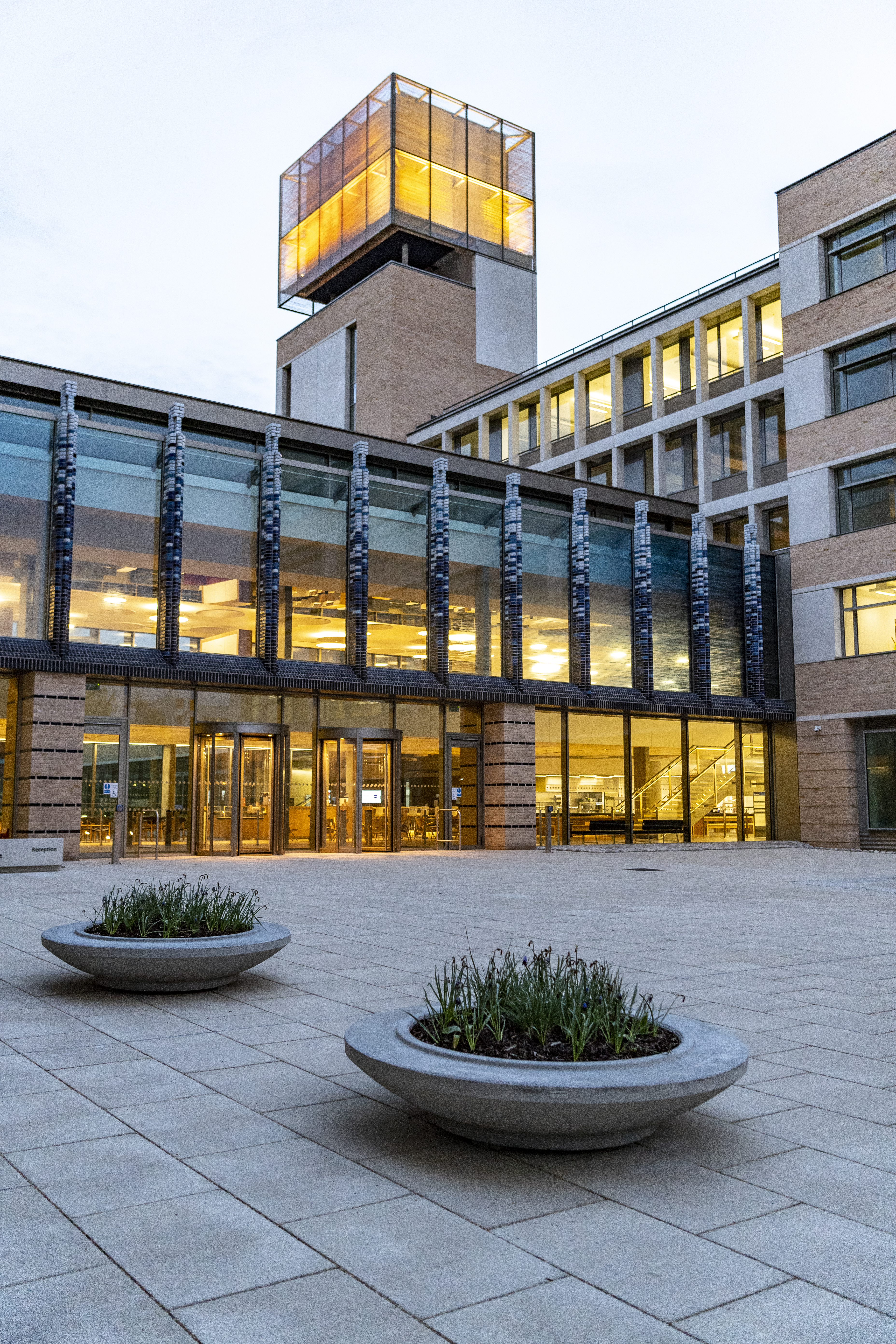 "Made up of layer upon layer of script printed onto glass and subtly illuminated from behind, its pale cream light is a parchment colour – designed to show a link with academic practice, Cambridge Assessment being a department of Cambridge University. The script is made up of more than 300 'answers' in 34 languages to the question 'What is Knowledge?'. Close-up the script is readable but from the distance that most people will view it the words merge together to form two abstract pieces of art called 'In Other Words'."
To find out more about Eric Parry's work visit Eric Parry Architects' website or the Royal Academy website.
A final word from the Eric Parry RA website, on working with artists:
"I love working with artists. Sculptors in particular bring a great depth of investigation to a particular aspect of an environment or a material. But I still haven't quite got to the bottom of what the difference is between art and architecture. I suppose architecture starts with a brief, a problem to be solved – which is exactly what an artist doesn't want. We begin with our feet on the pavement; artists with their heads in the sky!"

This project, with Art Fund support, forms part of RA250 UK: exhibitions and events around the UK to celebrate 250 years of the Royal Academy of Arts.