Anne Desmet is one of 7 Royal Academicians, who have connections with Cambridge, taking part in RA250 at the Fitz.  We asked each to pick a work in our collection that has inspired them and tell us why.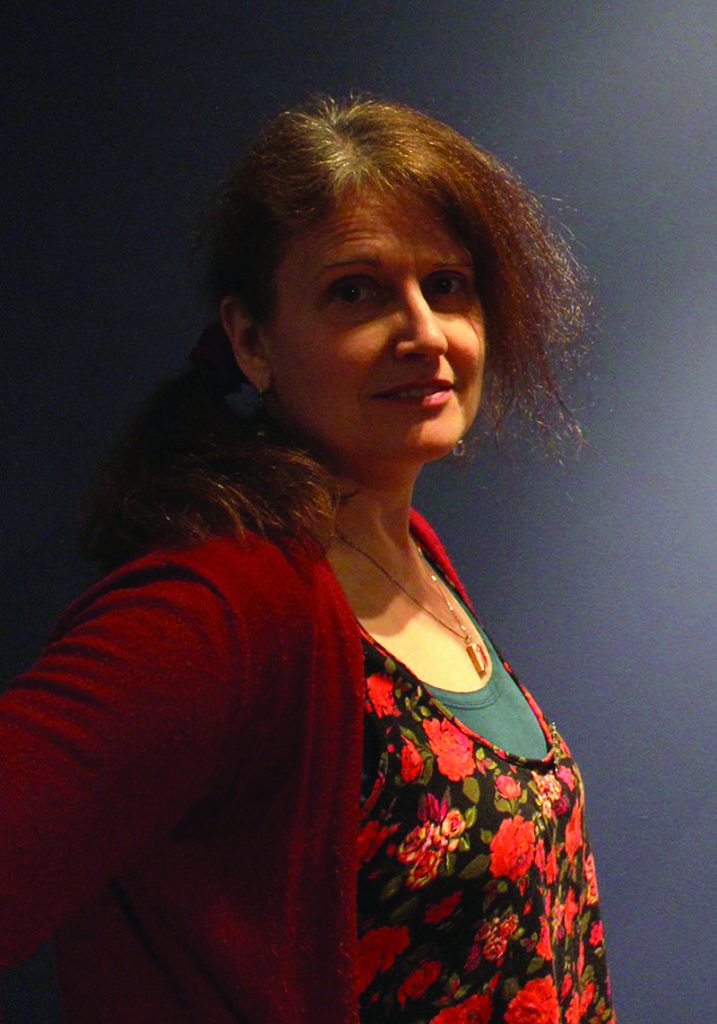 Anne chose a woodcut, made in 1918 by Edward Wadsworth (1889-1949) which has in turn inspired many of her own wood engravings, including Olympic Stadium with Cranes I (2010).  Both are on display in a floor cabinet in Gallery 6.  Here, Desmet explains why she chose this work:
"2018 marks 100 years since the end of the First World War and 100 years since Wadsworth created this wonderful print. Wadsworth's Dazzle Ship engravings have long fascinated me because of their perfect balance between rigorously specific representation and an equally strong play of purely abstract, graphic, black and white lines and forms. There is admirable economy of mark: each crisply engraved cut is perfectly placed and emphatically necessary to the composition. You can't imagine adding or subtracting a single mark without lessening the print's impact. It is a great skill to know when to stop engraving before an image becomes over-complicated. Less can be more. These features of Wadsworth's Dazzle Ships have directly inspired the character of many of my own wood engravings including 'Olympic Stadium with Cranes I' (2010)."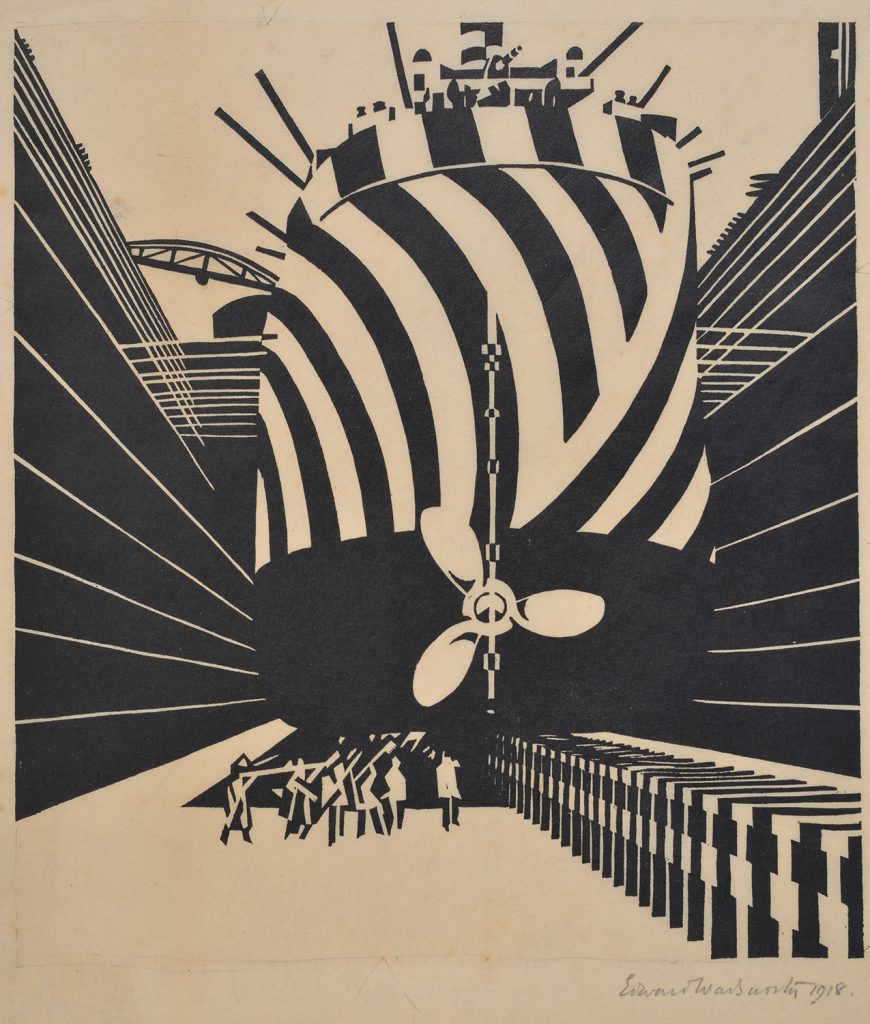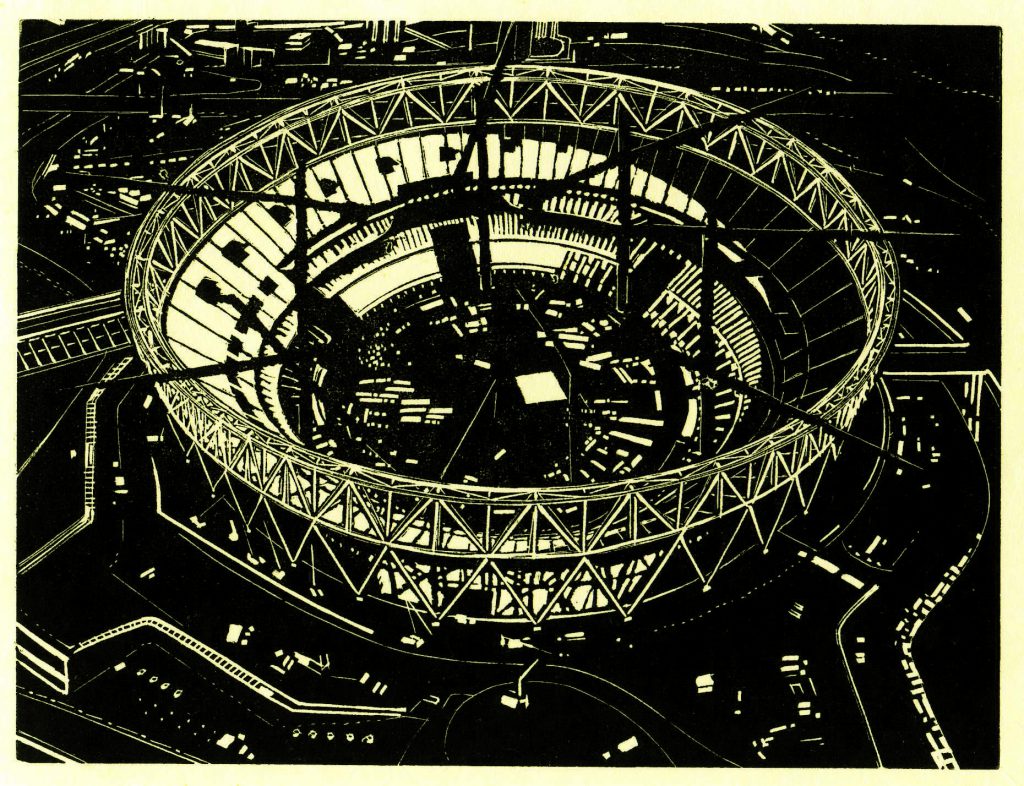 A very fortunate group of people participated in a wood engraving workshop led by Anne Desmet on Saturday 29 September 2018, including our colleague Alison Ayres. Alison told us:
"Anne is clearly passionate about sharing her knowledge, experience and enthusiasm, for wood engraving. She brought along an extensive range of her own tools, for the students to use, and examples of her own wood blocks and books of prints which she was happy for people to handle. We visited the Print REbels exhibition to look at works which demonstrate different approaches to wood engraving, including Anne's, Manhattan Sky.  Then back in the education studio we were given a detailed introduction to the tools and each student got to engrave 2 wood blocks:  one box wood and the other lemon wood, and we were each able to make at least one print and take that and our blocks home."
Another participant commented:  "I just want to say how enjoyable and rewarding this event was. Anne is an excellent teacher and managed to pack a great deal into the day so we all went home with our very own wood engraving and a greater understanding of the technique. Although I'll never be much use as a wood engraver I will be able to admire the finer points of the engravings I come across."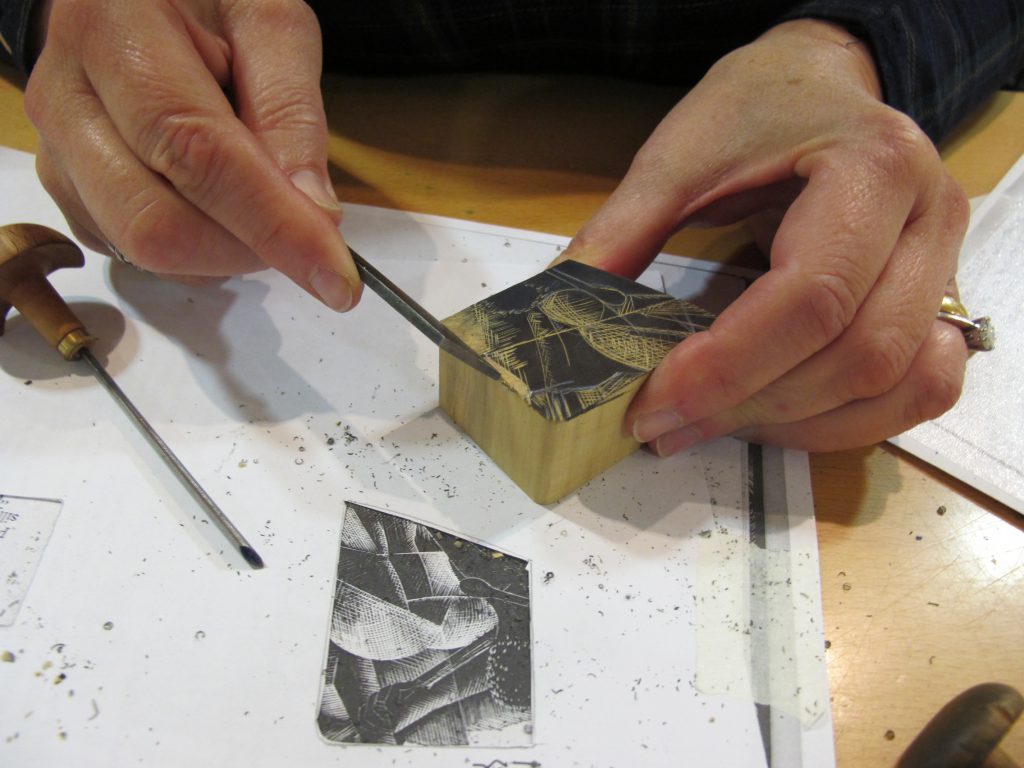 Anne Desmet's 2017 wood engraving and stencil Manhattan Sky is featured in a temporary exhibition at the Fitzwilliam now showing until 6 January 2019:  Print REbels:  Haden, Palmer, Whistler and the origins of the Royal Society of Painter-Printmakers.  Anne is a member of this society and has been involved in the exhibition and accompanying book.  The exhibition project celebrates 200 years since the birth of Sir Francis Seymour Haden who founded the RE. The entire exhibition was launched at Bankside Gallery, London, in April 2018 and a curated selection of about 30 of the exhibits is now showing at the Fitzwilliam Museum.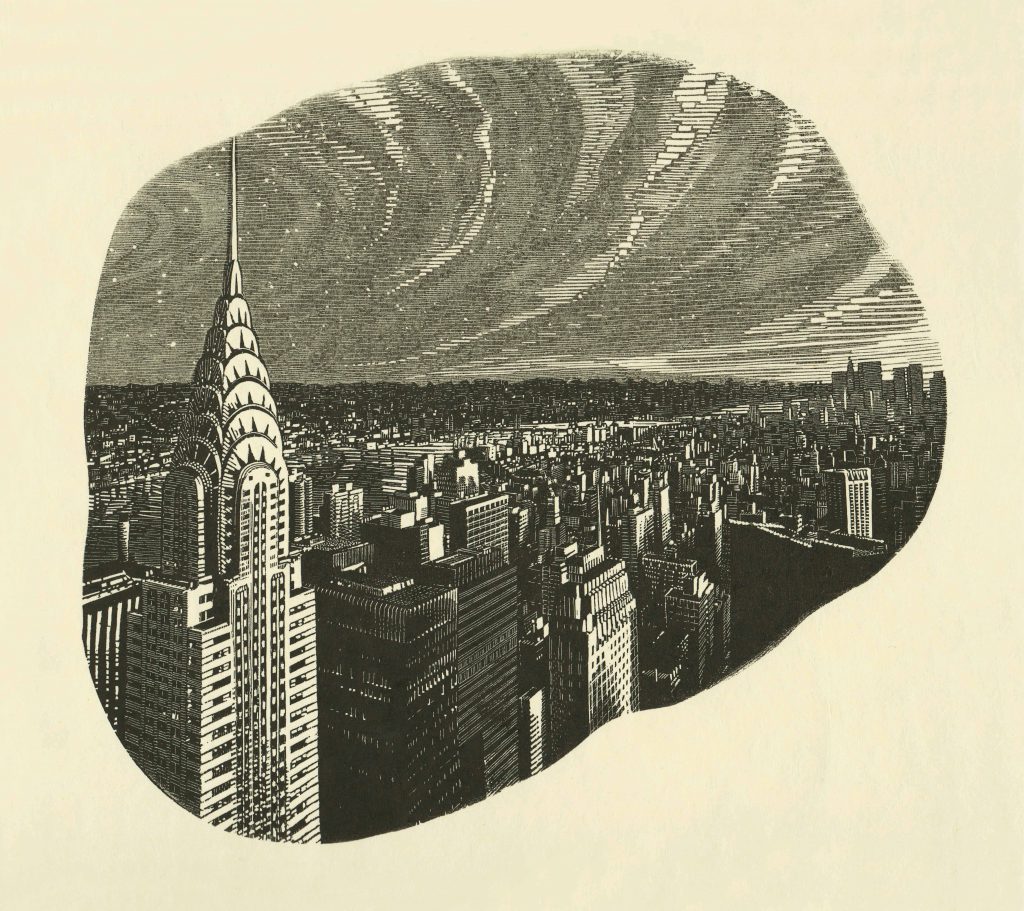 Find out more about Anne Desmet RA's work. You can also see Desmet's work in her London exhibition at LONG & RYLE, Towards the Light, 11 October – 9 November 2018.

This project, with Art Fund support, forms part of RA250 UK:  Exhibitions and events around the UK to celebrate 250 years of the Royal Academy of Arts.