Young children have been exploring the Fitzwilliam Museum's exhibition of jewellery and metalwork through story, play and art making.
We always enjoy finding ways into the collection with our youngest visitors. In this post you can find out what happened when we spent time getting to know the recent Designers and Jewellery 1859-1940: Jewellery & Metalwork from the Fitzwilliam Museum exhibition (July-November 2018) with babies and toddlers.
For the babies (0-2 years), we focused on the sensory aspects of the exhibition and provided treasure baskets filled with shiny things and a variety of metal objects for the babies to handle, allowing them to experience the physical qualities of a material that is relatively uncommon in baby toys. There were also bracelets and necklaces to try on and to gift to others. Passing objects to other children and adults is an activity we often observe among children of this age; it's a loving gesture which uses an object to communicate a connection with another person. In this exhibition where so many of the objects had been designed or given as gifts, it seemed very appropriate!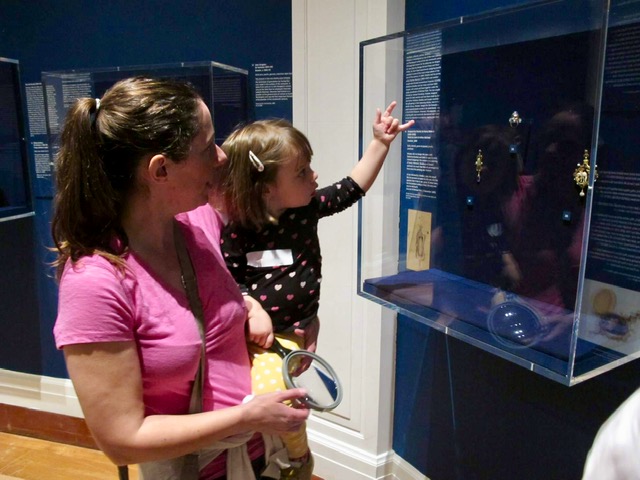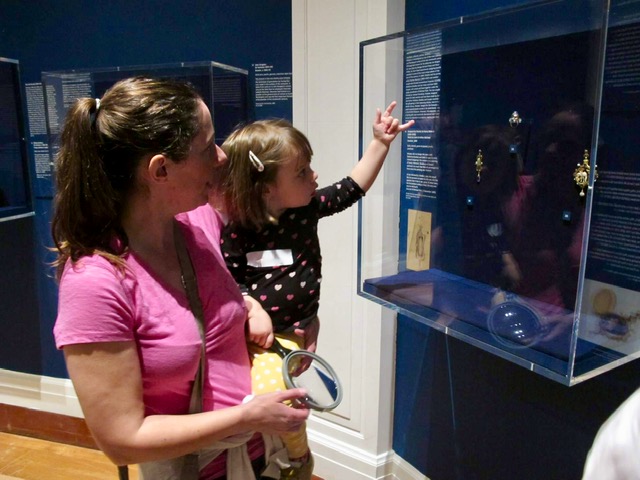 We also invited the babies to create shiny artworks of their own by painting on foil in our art studio. This is a lovely sensory experience as the babies can see themselves reflected as they paint, and their actions with the paintbrushes make interesting sounds as well as images.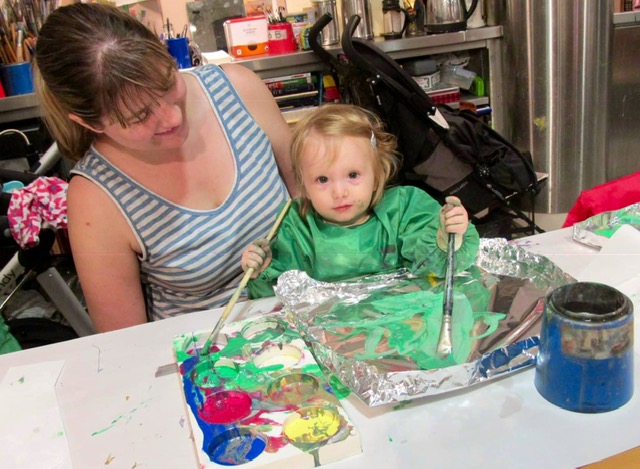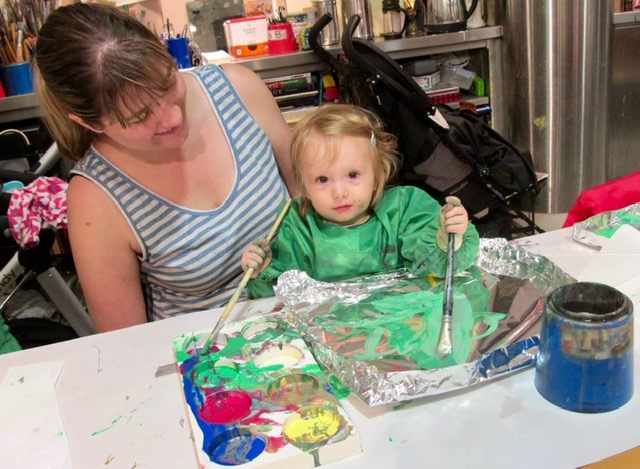 With the older preschoolers, we created a story that linked together some of the paintings in the adjacent gallery with the jewellery exhibition. Children and their families were invited to explore the gallery objects to shape the story, which touched on the exhibition themes of collecting, relationships, techniques and materials.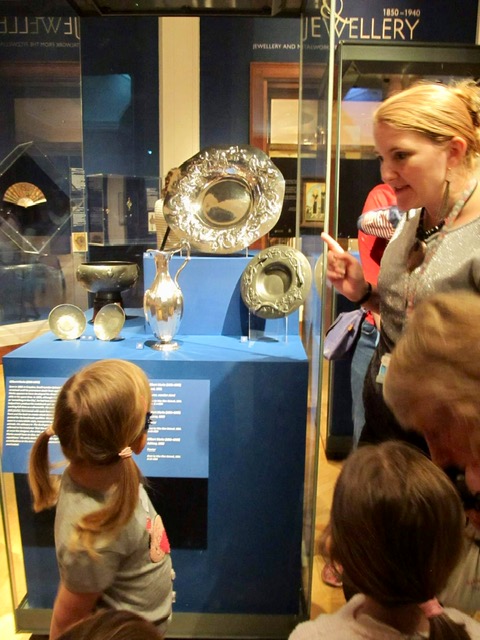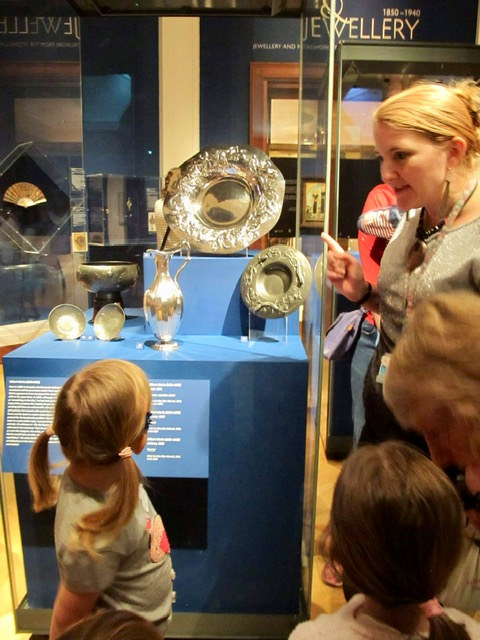 The children made their own jewellery and metallic sculptures using foil, paint pens and collage materials. There were some beautiful designs!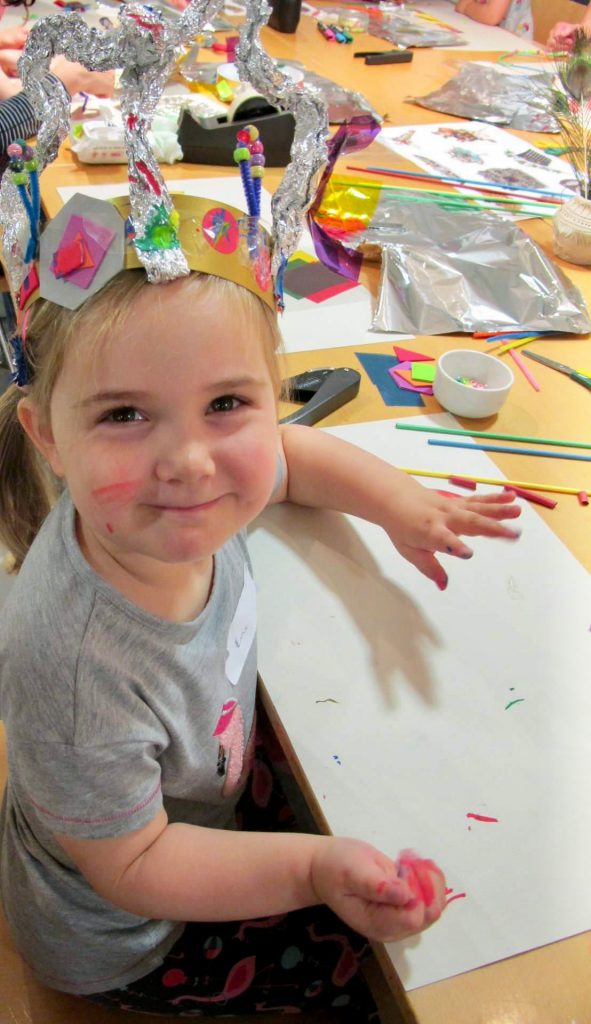 With special thanks to Helen Ritchie, Alison Ayers and Nathan Huxtable for their help and support with these workshops.
To find out more about the Early Years programme at the Fitzwilliam Museum, please contact Nicola Wallis.