In 2014, the Sedgwick Museum launched a Community Cabinet, where we invite members of the local community to curate their own display of geological objects. We talked to our latest Community Cabinet curator, 19-year-old geology student Alex Mattin, about his display and experience working with the museum.
We like collecting here at the Sedgwick; we've been doing it since 1728 when John Woodward left his collection to the University. The museum now holds over 1.5 million objects – from fossils, rocks and minerals to notebooks, letters, photographs and diaries. Our collections not only have scientific value but also contain the hidden histories of their collectors – their travels, areas of study, the progression of their careers, and the relationships they had with their families, friends, mentors, peers and students.
It's very important to us that our visitors feel part of the Museum, so in 2014 we launched a Community Cabinet, where we invite members of the local community to curate their own display of geological objects. Working with the museum staff, the displays aim to showcase the collections held by visitors in the local area and help reveal both the science and the personal stories behind them.
Alex Mattin, a Cambridge resident and first year student at the University of Leeds, curated our latest community cabinet. We asked him about his collection and his experiences with this unique opportunity to display his collection in a historic museum setting.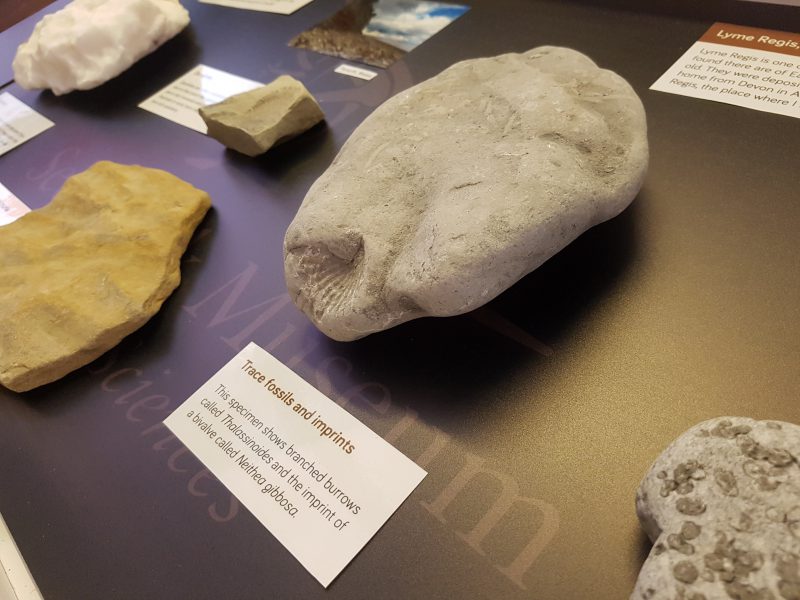 Tell us about yourself
My name is Alex Mattin and I'm a 19-year-old geology undergraduate at the University of Leeds. I was born in Cambridge and lived here until moving away to study for my degree. I have been fascinated by earth sciences since a young age and always knew I wanted to become a geologist.
When did you first become interested in Earth Sciences?
When I was 8 years old, I was taken to Lyme Regis on a family holiday. My dad and I went on a guided fossil hunting walk and I have never stopped collecting rocks, minerals and fossils ever since! As I grew my collection, I started reading books about earth sciences and becoming more interested in the science behind the specimens. After finishing my GCSEs, I knew I wanted to make geology my career, so I chose to study the subject as one of my A Levels, which I loved!
How did you hear about the community cabinet opportunity?
I brought some fossils in for the museum staff to help me identify and one of them suggested the fossils would look great in the community cabinet. I hadn't heard of the community cabinet previously, so after having a look at the current exhibit I started gathering some specimens together in order to curate my own display.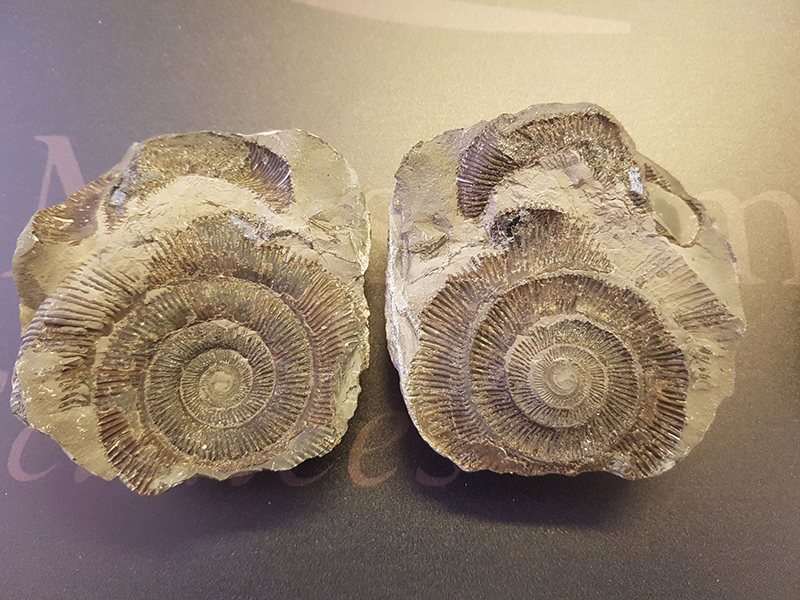 What was it like to curate your own display?
It took a lot of time and effort, but the end result was definitely worth it! My exhibit tells the story of some locations of geological interest I visited back in 2017. The hardest parts of curating my display were choosing which specimens would be most interesting for the public to look at and how to present them well in the cabinet. Even though I had no experience in curating, I felt well supported by museum staff and had a really enjoyable time creating my display.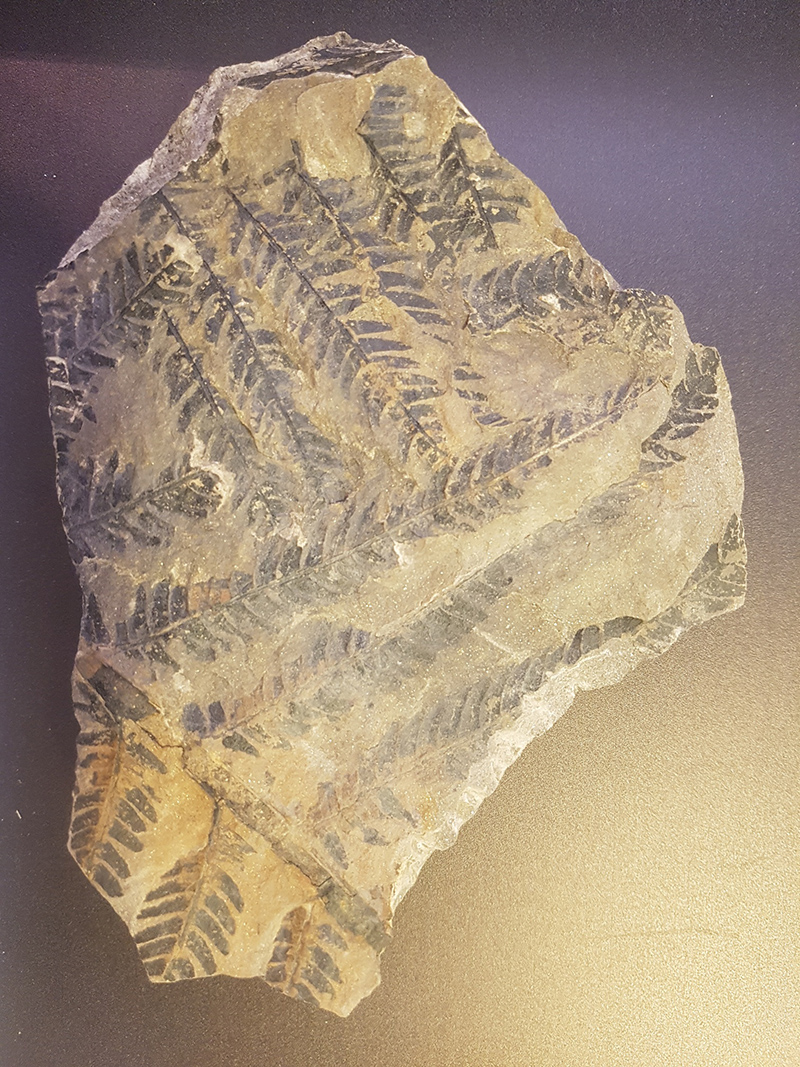 Tell us about your favourite object
My favourite object in the display is definitely the trace fossil Undichna consulca, which is the belly and fin marks of a fish swimming on the bottom of a lake. This exact type of trace fossil has only been discovered in one location worldwide, making it very unique! Other than this trace fossil, the fossil plants from Hayburn Wyke, Yorkshire, are also particularly spectacular as they look just like modern day plants.
What did you learn from your experience with the museum staff?
I learned about the different stages of curating an exhibit and really got a sense of appreciation for the work that goes in behind the scenes at the museum. The museum staff were very helpful throughout the duration I curated the display and I felt I always had someone to ask if I got stuck with my ideas.
Alex's collection will be on display until May, when another young geologist will be showcasing his collection. We are aiming to build momentum and increase the profile and number of community displays we hold over the coming year.