What happened when children in the Reception classes at Abbey Meadows Primary School came to visit the Whistler & Nature exhibition at the Fitzwilliam Museum?
In January, we welcomed children in the Reception classes (aged 4-5) from a local school to explore the Whistler and Nature exhibition, thanks to a generous travel bursary from the Friends of the Fitzwilliam Museum and Cambridge University Press. Class teacher Marie-Clare Torres describes the visit.
Can you tell us a little bit about your school, Abbey Meadows Primary?
Abbey Meadows Primary School is in the heart of a diverse and vibrant community in the east side of Cambridge.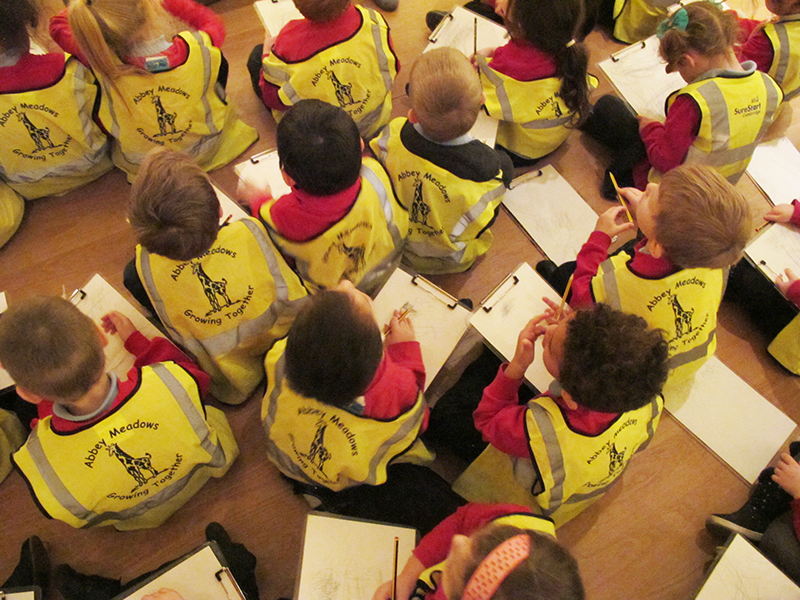 What motivated you to bring your class to the Museum?
With the school's close proximity to the city centre, the Fitzwilliam Museum was the most fitting place that sprang to mind to bring the Foundation Stage children to celebrate our theme of "Sing a song! Paint a Picture!"  There they could see a wealth of art and history on their doorstep and expand their knowledge and understanding of the world.
What happened during the trip?
The staff in the Education department at the Fitzwilliam could not have been more obliging during the planning stages of our visit.  What was even more fantastic was the travel bursary awarded to Abbey Meadows for the visit by the Friends of the Fitzwilliam Museum and Cambridge University Press.  It was easy to apply for the bursary and it made a real difference for the children.
Nicola, the museum teacher who would conduct the session with the children, created an engaging and hands-on tour around the temporary exhibition of the works of J.A.M. Whistler.  The children were fascinated and engaged with rapt attention during activities designed to explore the different pencil strokes used in etchings, as well as the concepts of fog and mist that feature in Whistler's works. Then they got to collaborate with a friend and draw a thematic picture.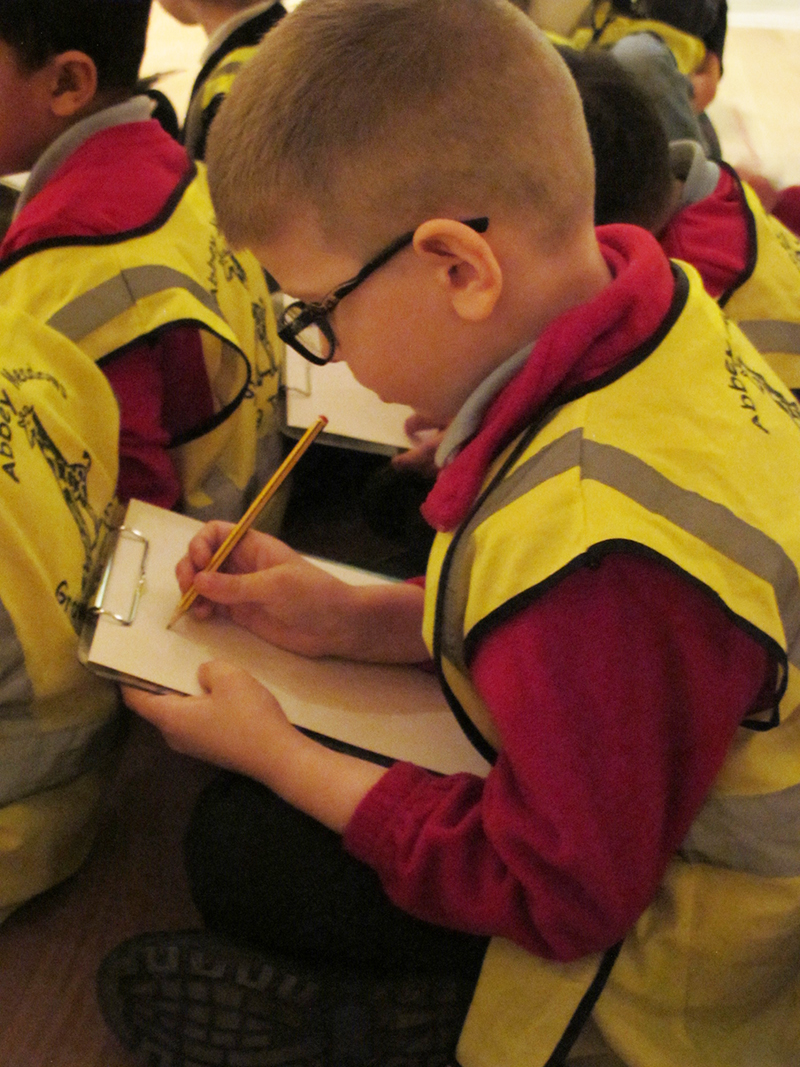 How did the children respond?
The children adored the visit, with more than a few asking when we will go again.
How have you been able to build on the Museum visit since you've been back in the classroom?
Afterwards we discussed and wrote about our experiences there, and incorporated the art activities into our independent learning.  Our role-play area was changed to that of an art gallery with several reproduction Whistler etchings on display for the children to observe and sketch their own drawings in response.
Thank you to Nicola, Emma and Kate at the Education department for putting on a brilliant visit for our children!
To find out more about the schools programme at the Fitzwilliam Museum, please visit https://www.fitzmuseum.cam.ac.uk/learning/schools