1 July saw the start of the second week of University of Cambridge Museums Work Experience, with students from Swavesey Village College, Comberton Village College and Chesterton Community College spending a week split between the Fitzwilliam Museum, the Whipple Museum of the History of Science and Kettle's Yard.
Why did you want to do work experience with the University of Cambridge Museums?
One reason why I wanted to do work experience at the museum is the museum itself! With the complete variety of collections and objects the whole museum feels like a story to explore, which made it inviting for me when I was younger and still keeps me interested today. I often feel incredibly lucky and never take for granted the amount of opportunities that come from living near Cambridge and being able to visit a museum like the Fitzwilliam from a young age and being able to continue to do so and appreciate the museum in a different way is something I feel incredibly grateful for.
Another reason why I wanted to work experience is because I love history! History is my favourite subject and I love finding new things so the fact that a museum is a place just brimming with history is perfect. Being able to do work experience in a museum has helped reinforce how much I want to have a job working with history as I've always wanted to have a job to do with history but thought that jobs where you work with your hands were limited so doing this work experience made me realise how many different jobs there are in a museum; there's something for everyone. Tilly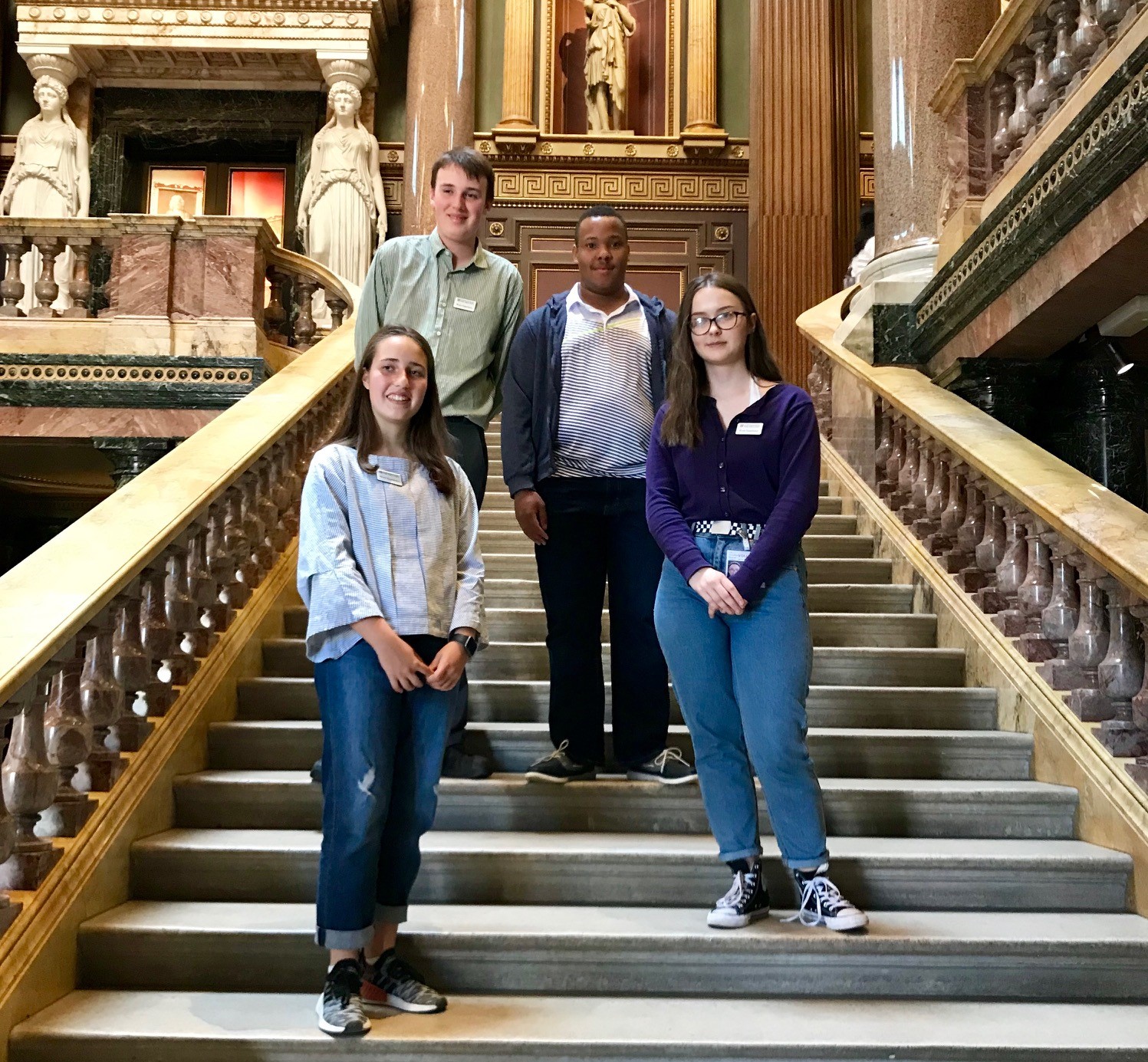 What surprised you the most about working at the museums?
The most surprising part of working about at the museums is just how much goes on behind the scene; it's not just putting some artefacts in a glass case. It is much more as you have to make sure the artefact is in good condition, and for certain artefacts they need to be in a certain temperature.
Another surprising part of working at a museum is when I went to the Whipple Museum of the History of Science. Before I went the Whipple Museum I didn't know that the size of the museum varied so much, as the Whipple Museum is quite a bit smaller than the Fitzwilliam Museum. Something that also surprised me is the amount of staff, as in the Whipple Museum there was only four staff members who all had to take on many jobs while at the Fitzwilliam there were several staff members for every job. Curvin
What was your favourite part of the week?
My favourite part of the week was editing and rewriting some of the item labels for the Whipple Museum. The reason why this was my favourite part of the week was due to the fact that not only did I learn more about the objects I also became more confident with my writing skills. This pushed me out of my comfort zone and made me more self-assured. In addition researching about the history behind these scientific instruments and how they came to be in the museum's collection was very interesting.
Furthermore, I also thoroughly enjoyed going through the extensive collection of the Fitzwilliam Museum and doing some object handling. The Fitzwilliam Museum had over 400 pieces of armuor and seeing the vast collection all together was an amazing experience. This also helped me compare how armour changed through the ages and see the similarities between the armour which had come from all around the world. We also were lucky enough to look at watches from the Fitzwilliam Museum's collection. The Museum's collection was in possession of 200 watches of various sizes and types, including a pocket watch formerly owned by Beethoven which we were, incredibly, able to handle. Mavi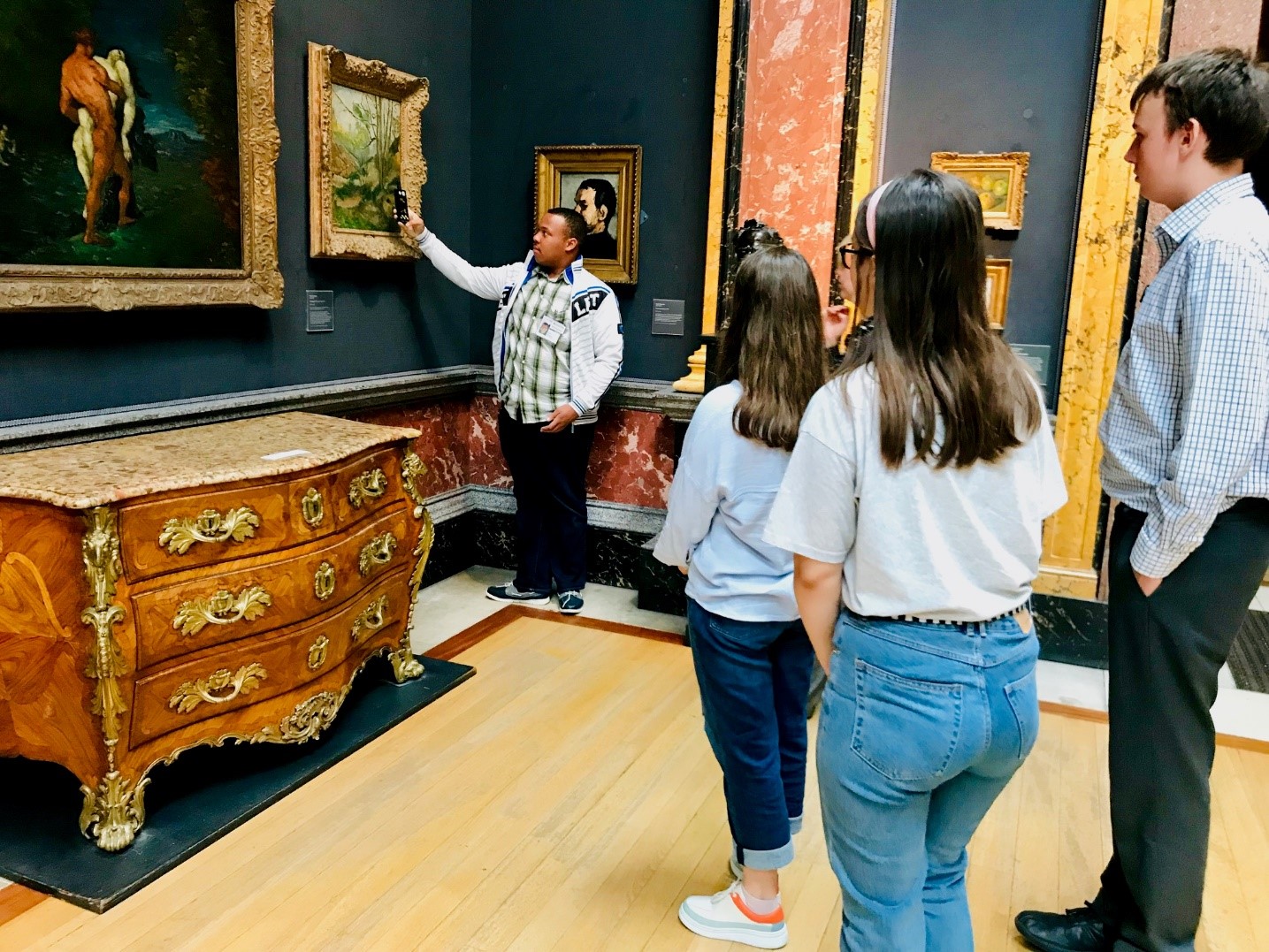 Why should other students take part in work experience at the University of Cambridge Museums?
I believe that this is an excellent opportunity for young people to gain some interesting and useful work experience. I was personally blown away by the range of different jobs that exist at these museums and how varied they all are. Some jobs may require an academic approach whilst others a more hands on method, and it's fascinating to see how they all link together to solve the same problems.
This work experience programme also lets you find out more about pathways into the museum industry and how lots of different people got to wear they are today. I was surprised by the amount of people who had specialised in something that I would not necessarily associate with museums.
So if I was going to sum it up, I would say that work experience at the University of Cambridge Museums is a great choice as it lets you experience a variety of jobs and skills that you wouldn't ever really get to see anywhere else. Peter