The In My Mind's Eye podcast series, is a response to the national closure of Museums and Art galleries during lockdown in Spring/Summer 2020. The Fitzwilliam Museum invited Ali Smith, Halima Cassell, Issam Kourbaj, Jackie Kay and Matt Smith to talk about how works of art continue to exist in our memories and imaginations even when we can no longer visit artworks directly.
The recordings with the artists and writers, about their recollections of works of art from the Fitzwilliam, share memories and stories from the Scottish highlands to Pakistan, from soap production in Aleppo, to how a 19th century drawing is now seen in the context of the Black Lives Matter movement.
This project started with a question brought about by the closure of the Museum in the first Covid-19 lockdown which began in March 2020, when we and our audiences found ourselves suddenly cut off from the collections held within the museum. Many of our encounters with art in museums are fleeting. On any visit, we may walk past hundreds of objects. Only a small number will stay with us – but those that do can stay with us for a lifetime. How do these art works continue to exist, in our memories and imaginations? And how do they influence the art we ourselves might make?
We commissioned five artists and writers to answer this question, through a series of podcasts exploring memory and the museum, and how works of art stay with us even when we are no longer able to be in their presence. We commissioned artists who already had an existing relationship with the Fitzwilliam Museum to reflect on these questions with us and invited them to produce new creative responses from isolation, sharing their experience of this process with us through conversations that formed the basis of a series of podcasts. These artists have diverse practices and interests spanning the visual arts and literature, and we thought carefully about how our project reflects our commitment to collaborate with diverse practitioners.
The Museum had previously created podcasts, but not for a while, and we realised we would need to bring in external expertise. We appointed Carmen Pryce, a trained journalist and broadcaster with ITV and BBC, in May 2020 to be the producer and host of this series. Carmen was scrupulous in making sure that all interviews were conducted safely and online using the right equipment, which did mean that headsets with microphones had to be sent to Shropshire and County Kilkenny where two of the artists were spending their respective lockdowns. This process faced challenges of timetabling the interviews with five different artists, and then production was delayed by needing additional sound engineering to achieve a consistent quality. This additional production work was provided by Nick Harris. The podcasts were, fortuitously, ready for the second lockdown with Ali Smith's podcast released on 28 October 2020, and the remaining four following weekly after that. Here is a summary of all five podcasts, and the creative practitioners involved.
Episode 1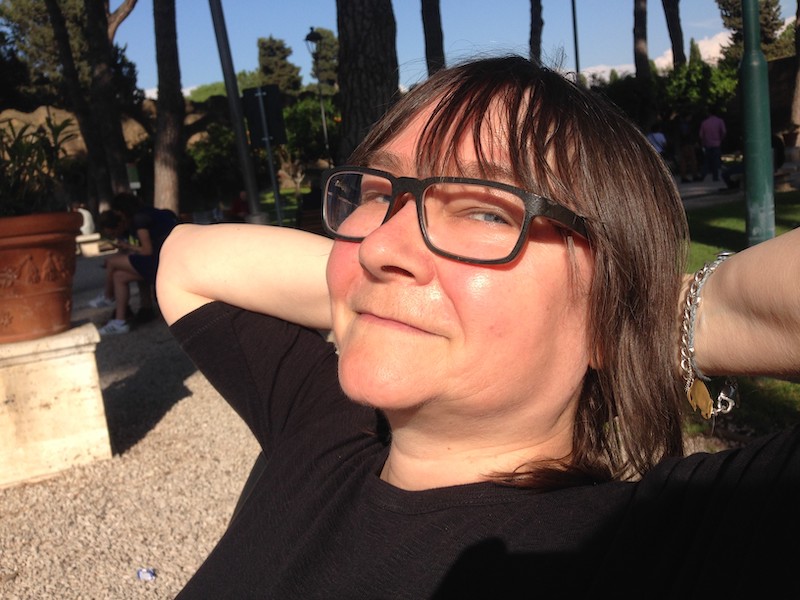 Author, playwright, academic and journalist Ali Smith reads "Elegy in a Cup and Saucer". She begins by asking us "Where have you been in your dreams in lockdown?" Her dream takes us through the Fitzwilliam's galleries, pausing at paintings she has known since she first visited the Museum as a postgrad student in 1985. Finally she reaches a "tiny, glowing and haunting painting" – White Cup and Saucer by Henri Fantin-Latour. Luke Syson, Director, then discusses the painting with Jane Munro, Keeper of Paintings, Drawings and Prints.
Episode 2
Halima Cassell's "Virtues of Unity" was exhibited in our Things of Beauty Growing: British Studio Pottery exhibition in 2017-18, and we are fortunate to have her work represented in the Museum collection. In a visit to the Museum shop she remembers discovering Clarence Bicknell's designs. Although from different times and starting points both she and Bicknell were inspired by plant formations and the geometry and symmetry found in the natural world. She recognized the grid (or scaffolding as he called it) as just one of the techniques they shared: "I love symmetry and I love complex design made from a simple shape that is repeated".
Episode 3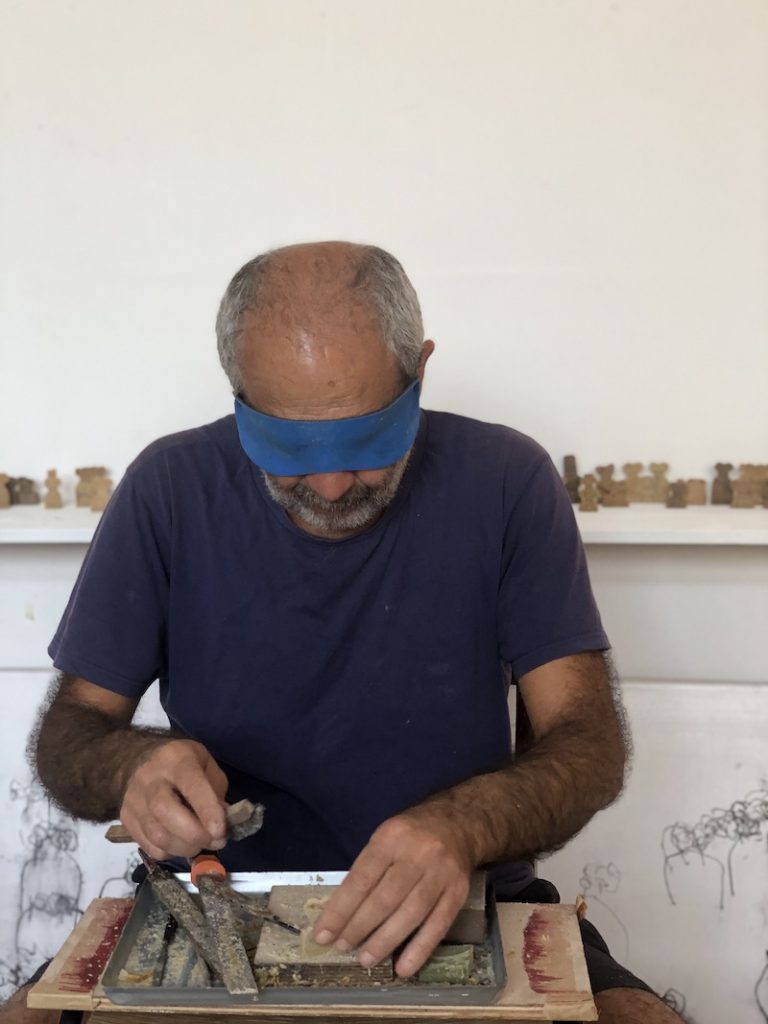 Issam Kourbaj is drawn to something from his birthplace Syria. His mind's eye recalls three small eye idols, 5000 years old, from the ancient Syrian city Tell Brak. Issam asks "What is the future of my past"? He creates sculptures of the eye idols, like everyone's family, watching what is happening in the world. He uses soap from Aleppo and carves while blindfolded. The soap reminds us to wash our hands during our Covid crisis, but also that the world cannot wash its hands of all that is going on.The Fitzwilliam
Episode 4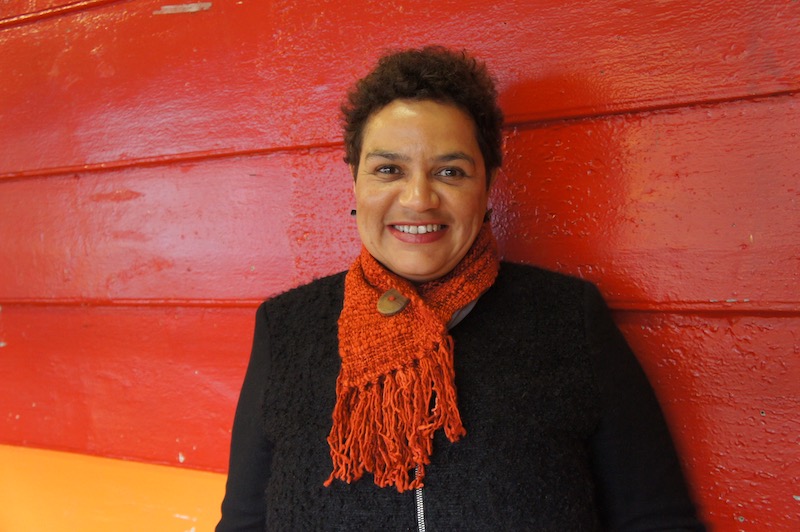 Jackie Kay describes her discovery of Fanny Eaton as two timeworlds coming together with modern technology providing the portal which brought this black Victorian into her house. Fanny was born in Jamaica in 1835, and the graphite drawing of her by Simeon Solomon feels very vivid to Jackie, as if "she is right there". Discussing Fanny's life leads Jackie to talk about how we need more black work in our galleries, paintings of black people or by black people who have been hidden from history, thoughts we hear developed in Jackie's poem: "Fanny Eaton, the Pre-Raphaelite Jamaican Muse".
Episode 5
Matt Smith's lockdown was spent in County Kilkenny. From there he recalls being in the Fitzwilliam's Gallery 6, where decades old wall coverings reveal memories of where paintings have been. Effects of light and marks of use revealing the passage of time. This led Matt to an early photographic process called cyanotypes, creating an image using just paper, light and two chemicals. Often used in the past to create flower prints, Matt's mind turned to flower paintings by artist Rachel Ruysch (1664-1750) in Gallery 17. Matt makes a connection from Ruysch's paintings to the decriminalization of homosexuality.
In My Mind's Eye brought a new set of voices and imaginations to bear on our collections, enabling us to see familiar art works from new angles, look more slowly, and consider fresh, personal perspectives – all without necessarily setting foot in the museum. For staff, this was a rewarding and at times emotional experience, reminding us what the collections mean to people and their potential to inspire new creativity now, even in difficult circumstances. While some of our collaborators chose relatively well known 'old favourites', for example the Fantin-Latour tea cup, in other cases the selections enabled us to bring to wider public attention less well known works – the tiny eye idols easily missed among more monumental classical statuary, or works on paper such as Simeon Solomon's Fanny Eaton.
In My Mind's Eye provided the opportunity to launch our new podcast series making it available through all the usual platforms as part of our developing digital offer. It also meant we had the structure to then resurface podcasts from the early 2000s and make them available as an archive. We launched our podcasts through social media and our website, with illustrated pages to support them. Our designer enjoyed adding podcast thumbnails to her design portfolio, and collections colleagues actively supported this first series and are collectively planning a second series of podcasts to be produced in 2021 looking at recent acquisitions from artists of colour for The Fitzwilliam Museum's permanent collections.
A colleague who works for a national Museum, who is highly experienced in producing podcasts, suggested we should be pleased if we achieved downloads of around 1000 for the series. In fact the numbers to date, at the end of January 2021, are as follows.
Trailer – 327
Ali Smith – 361
Halima Cassell – 118
Issam Kourbaj – 208
Jackie Kay – 160
Matt Smith – 132
Our followers on social media shared their responses to the podcasts:
Ali Smith's "Elegy in a cup and saucer" launched the series with her written response to Henri Fantin-Latour's "White Cup and Saucer" and attracted this comment from Cathy Smith on Facebook on 28 October 2020: "Beautiful painting and wonderfully evocative piece by Ali Smith"

Of episode 3 with Issam Kourbaj, Dr Augusta McMahon said on Twitter: "Poignant description of the ideas behind this artwork; looking forward to seeing it once the @FitzMuseum_UK opens."
We were also lucky that the release of Jackie Kay's podcast on 17 November coincided with Fanny Eaton being the subject of the Googledoodle of the day. This was picked up by The Times who ran a story with the headline: Black pre-Raphaelite muse Fanny Eaton still inspires after 150 years.
On Christmas Day 2020 Issam Kourbaj's work "Dark Water, Burning World", previously displayed at The Fitzwilliam Museum, became object 101 in "A History of The World in 100 Objects. Former Director of the British Museum Neil MacGregor asked which object from 2020 would best encapsulate our modern age. In addition, Halima Cassell was awarded an MBE in the New Year's Honours List, and both these achievements enabled us to share their respective podcasts again, drawing people's attention to the connection these artists had formed with our own collection.
You can download In My Mind's Eye from-
Or from our Beta website The Fitzwilliam Museum – In my mind's eye.
If you enjoy the podcasts please share them on social media to encourage more people to listen.
The In My Mind's Eye podcast series was made possible by a contribution from the Belvedere Trust.