A spotlight on the life and work of Alexander Atta Yaw Kyerematen, founder and first director of the Centre for National Culture, Kumasi (Ghana) and collector of a collection of Akan goldweights at the Museum of Archaeology and Anthropology (MAA).
This blogpost was made possible by the generous contributions of Barima Asumadu Sakyi, Regional Director of the Centre for National Culture, Kumasi; Professor Malcom McLeod, who shared accounts of his friendship with Dr Kyerematen and the connections between members of the University of Oxford and the University of Cambridge during the 1950s and 1960s; Bodleian Libraries at the University of Oxford; and the Archives and Special Collections at Durham University.
Born in Pataase, in the suburbs of Kumasi, Gold Coast (now Ghana) on 29 April 1916, Dr Alexander Atta Yaw Kyerematen was a Ghanaian anthropologist with a keen interest in the heritage of his native Asante Kingdom. In his work he felt the urgent need for the preservation of Asante heritage, not only in writing but in such concrete forms as museum, zoo, archives, architecture, theatres, traditional music and dance, drama groups, and craft centres for indigenous Ghanaian craftsmen and women. All these spaces were to be located at one place – a centre for Asante culture – to educate those within and outside academia. And so, in 1952, Dr Kyerematen became the founder and the first Director of the Kumasi Centre for National Culture.
His ideas and work were developed and mostly influenced by the socio-political and cultural context of his time, in which he was deeply immersed, having studied at Adisadel College (popularly known as Adisco) in Cape Coast (class of 1937), Fourah Bay College in Freetown and Durham University in England (class of 1947),[1] and at the University of Oxford (class of 1966) under the mentorship of British social anthropologist Meyer Fortes. In his doctoral thesis at Oxford he spoke highly of the regalia of Asante royalty, having had access to the Royal Court of Otumfuo Nana Osei Tutu Agyeman Prempeh II, the 14th Asantehene (King of the Asante).
As a scholar, he rubbed shoulders with colleagues such as Kofi Abrefa Busia (Prime Minister of Ghana, 1969-1972) Willie Abraham (Ghanaian philosopher), Akwasi Peter Sarpong (Ghanaian theologian, Bishop and Archbishop of Kumasi, 1969-2008), Jack Goody (Professor of Social Anthropology, University of Cambridge, 1973-1984)[2], Malcolm McLeod (Assistant Curator at MAA Cambridge, 1969-1974) and others. Speaking of him in 2006, Professor Goody recalled a visit: "I knew him in Kumasi. I must have stayed there with him. I remember visiting him at the zoo in the middle of that park in Kumasi. He founded the zoo, didn't he?".[3] Professor McLeod remembers him as "a good man" whose vision for a centre combining libraries, archives and national monuments was "extremely farsighted", as re-iterated in his Baffour Memorial Lecture at Kwame Nkrumah University of Science and Technology (KNUST) in November 2019.
MAA cares for five Akan goldweights (1970.16; 1970.17; 1970.18; 1970.19; 1970.20), both geometric and figurative forms, collected by Dr Kyerematen and donated to the Museum by then Assistant Curator (of what was the then Museum of Archaeology and Ethnology) Mary Cra'ster in 1970.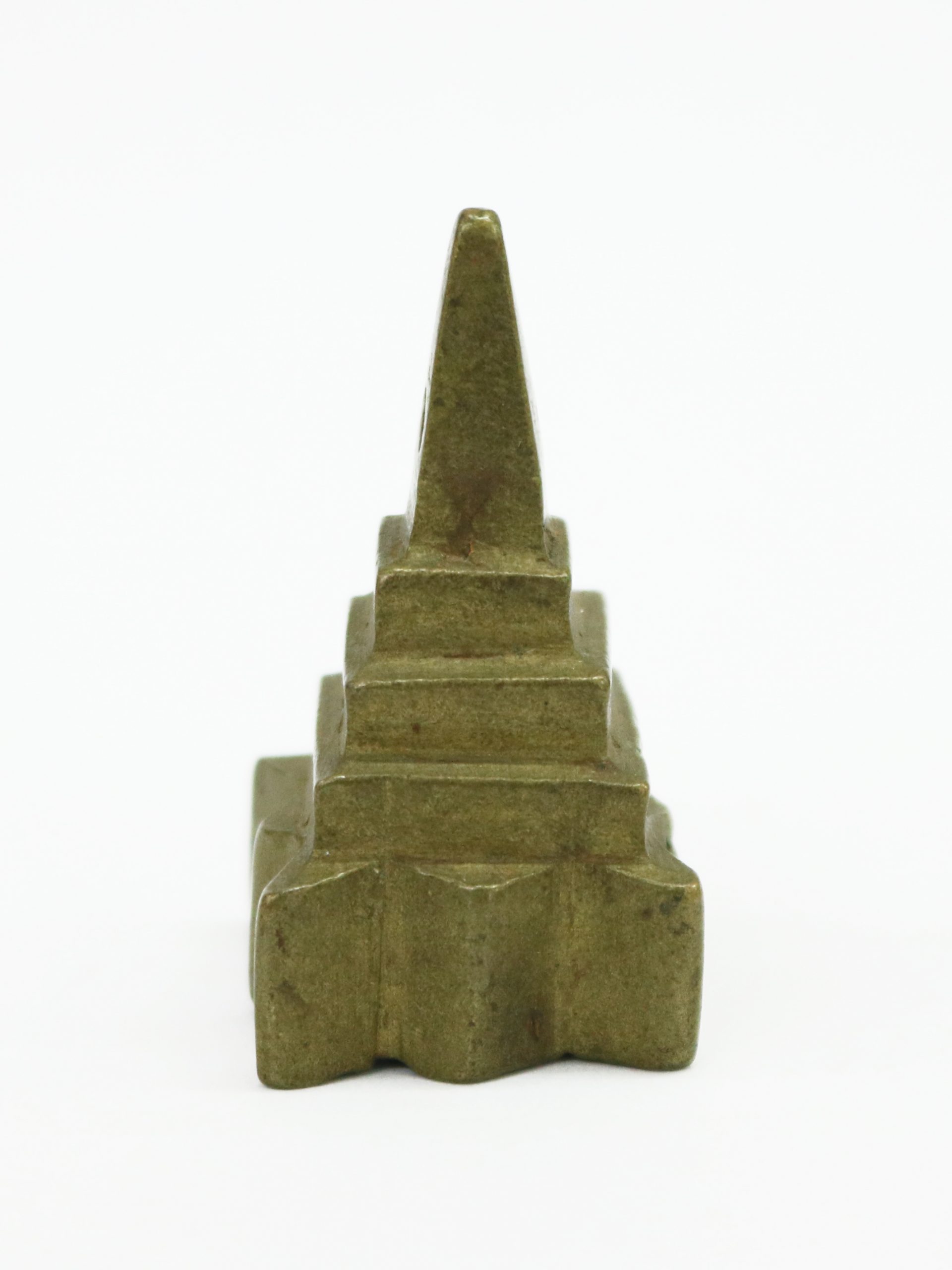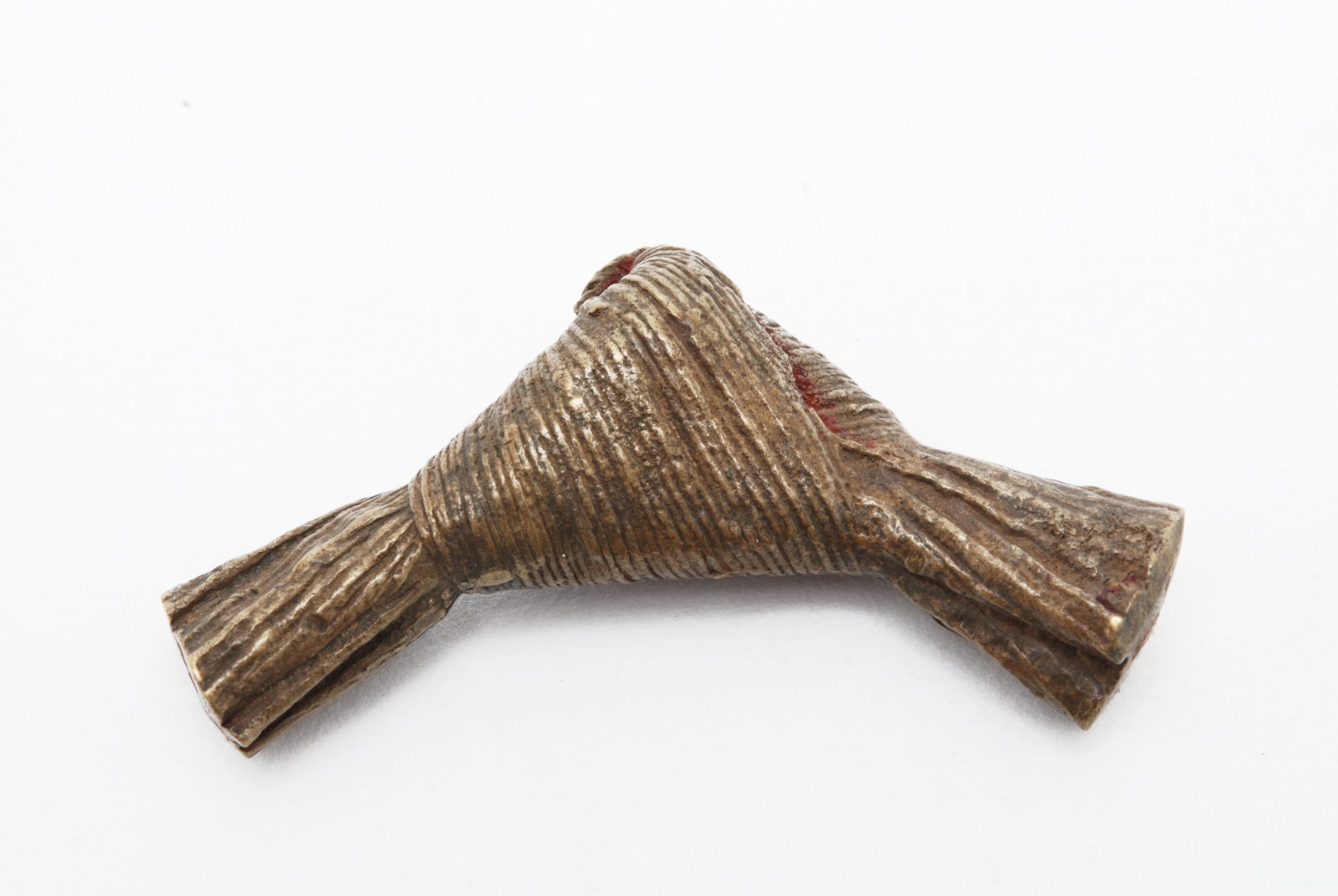 These were most likely given to Ms Cra'ster during a period of residence of Dr Kyerematen in Cambridge in early 1970s, when he was working to turn his 1966 Oxford doctoral thesis into a book. While we do not know why the goldweights were given to Ms Cra'ster, Professor McLeod suggests "it may be she just did him a kindness and he presented them to her."
From at least the 14th century, the Akan people of southwestern Ghana used gold dust as currency, and consequently developed a weighting system to negotiate and conclude transactions. Using small brass figures, now known as goldweights (called abrammo in the Akan language of Twi), they weighted the gold dust on a two-plate balance scale, placing the gold on one side and the abrammo on the other. This method of exchange was used until it was abandoned in favour of British colonial currency.
The abrammo showcases key iconographies of Akan culture and worldview, such as the act of sacrifice at Nyame Dua (Image 3, below), which was a votive tree placed in a family compound, to which offerings in the form of food and other products would be made to Nyame, the supreme god in Akan cosmology.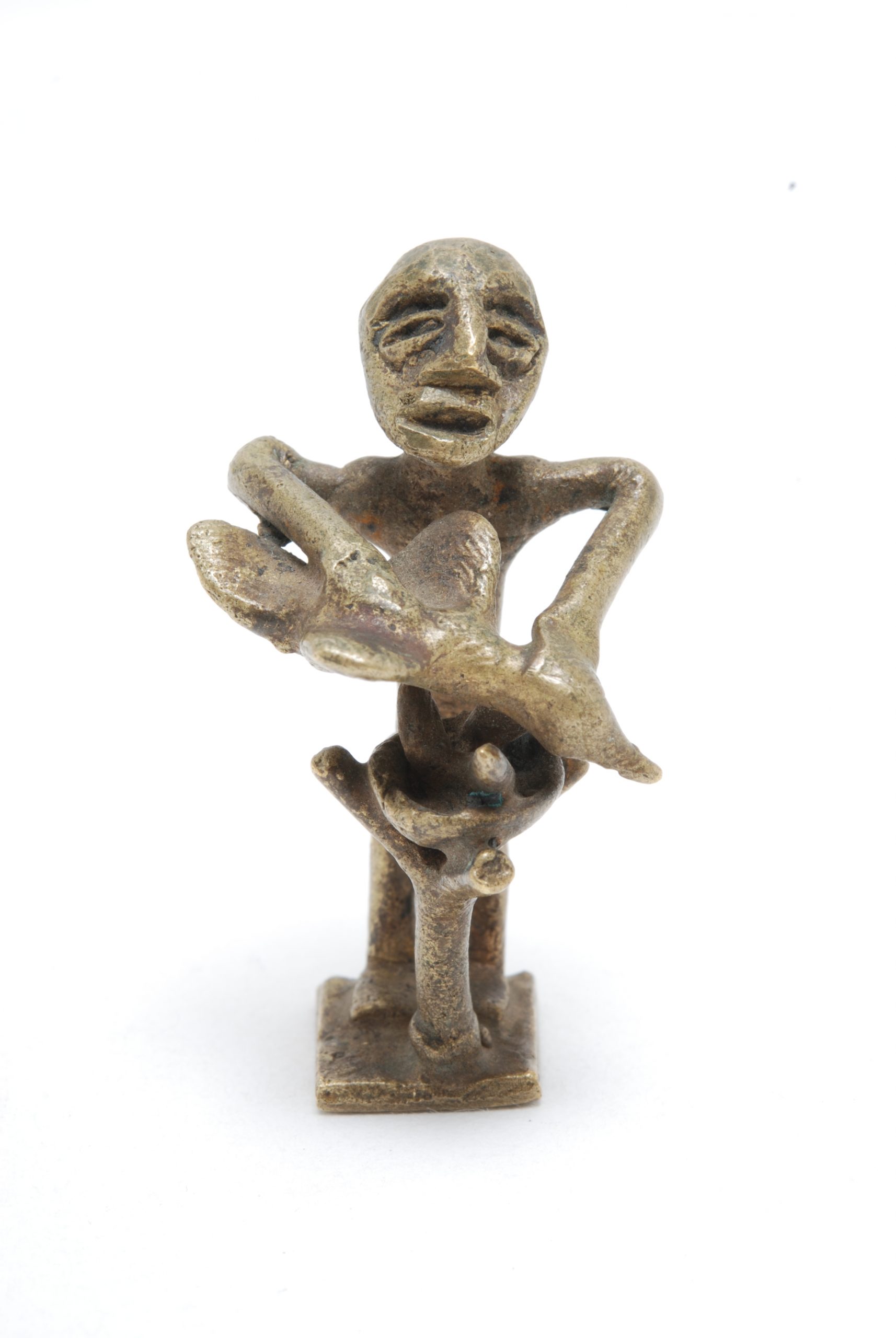 Through their analysis and the history of the trajectory of the collector, they tell a history of exchange and human relationship and experiences, offering us ways to see and learn about one another that go far beyond the time and place of production of these artefacts.
Learn more about MAA's collection by visiting the online catalogue.
Footnotes
[1] From 1876 to 1967 Fourah Bay College, established in 1827, was an affiliate of Durham University. Students enrolled at Fourah Bay were also students at Durham University. Dr Kyerematen matriculated at Fourah Bay in Trinity Term 1939 as an Arts student, passing his first year of BA in June 1940. He suspended his degree during the war from 1940 to 1946. He re-matriculated at Durham University's St Chad's College in Michaelmas Term in 1946 to finish the remaining two years of his degree in BA General Studies.
[2] Lobnibe, I. (2018). Jack Goody: Early Fieldwork and the Passing of an Era of Cambridge Anthropology in Northern Ghana. Ghana Studies 21, 3-23. doi:10.1353/ghs.2018.0001; MacFarlane, A. (2015). Sir Jack Goody, F.B.A. Obituaries. Royal Anthropological Institute. Available on-line: http://www.therai.org.uk/archives-and-manuscripts/obituaries/jack-goody. [Accessed: 18/03/2021].
[3] Lobnibe, I. (2018). Jack Goody.