The Museum of Zoology is bringing the animal kingdom to life in new and exciting ways. Our new sensory story bags ask visitors to experience the world of a baby bird through light, sound, touch and smell, and hopes to open up this world to visitors with special educational and access needs.
The Museum of Zoology is undergoing a big redevelopment program, featuring new displays and spaces. In true redevelopment spirit, we are also creating a whole host of new resources, sessions and activities – with a focus on accessibility and ensuring that we give everyone the chance to learn about the animal kingdom.
It had long been decided that we would produce a sensory resource and extend the Museum experience to those with different access needs. In summer 2016, and as a Zoology volunteer at the time, Hannah Vandridge completed the difficult task of researching and writing three short stories, describing what it may be like growing up as a bird – with zoological accuracy of course.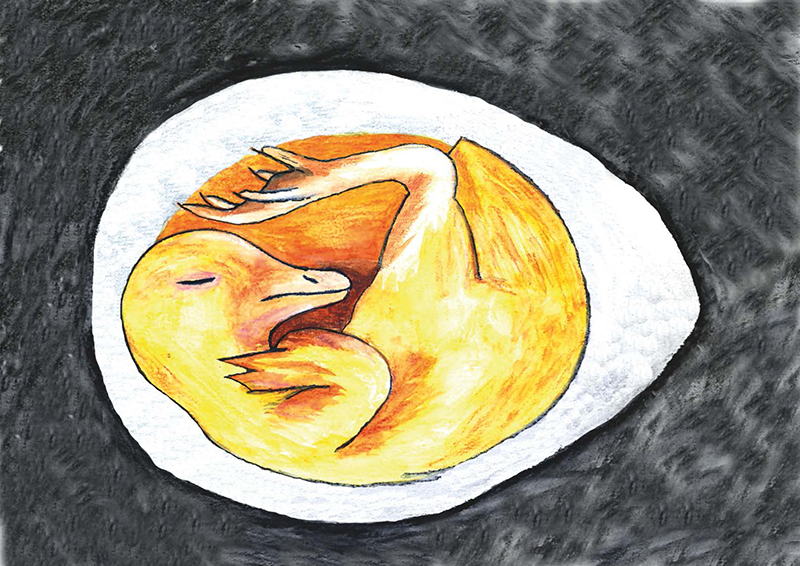 With this done, all I needed to do was to add the sensory experience. Easy, right?
From my experience of working with people who have a variety of needs, I knew that the images would need to be bold in colour and easy to decipher. The objects would need to be safe to handle, no surprising sharp points, small parts or materials that could harbour bacteria. To satisfy the world's zoologists, the information that is passed on needed to be as accurate and true to life as possible. For example, oystercatcher birds lay their eggs in a shallow well dug into sand, meaning that a conventional nest would simply not do.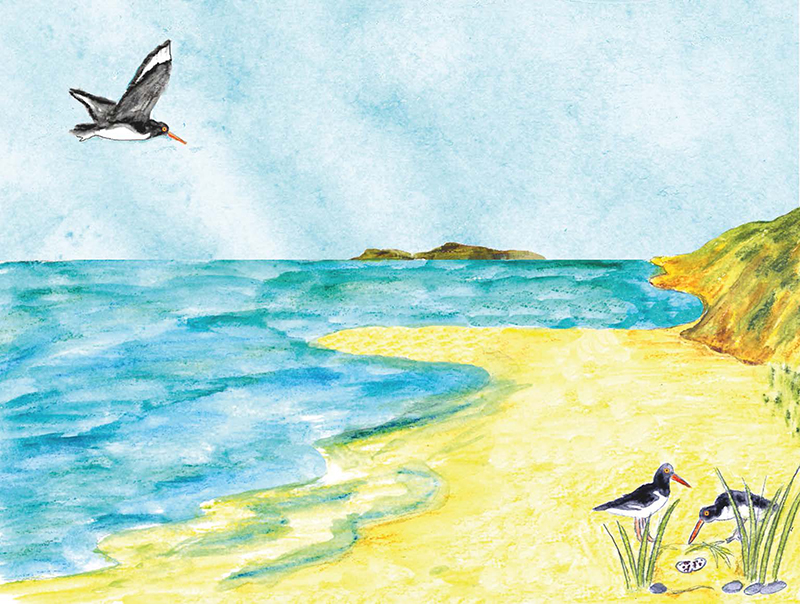 As a Museum and Department that promotes environmental conservation and sustainability, the resources that I used also need to be reusable. How do you simulate an egg cracking without breaking and replacing something? This is when I found myself wishing I had listened in GCSE textiles!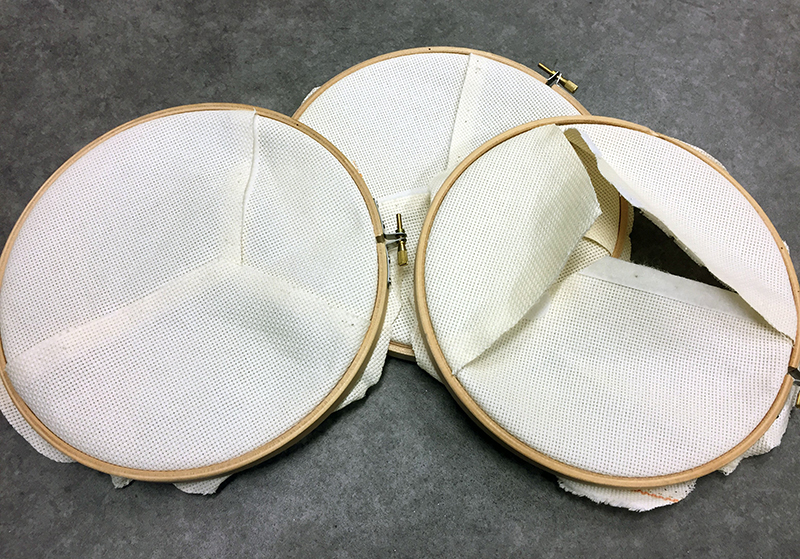 I created a 'shell' using embroidery hoops, fabric and Velcro, that can be broken with a little force. The bits of 'shell' can then be Velcro-ed back together and used again.
Whenever we create something to be used within a museum, we must think of the collection! So the feathers went into the deep-freeze to kill any pests, and the use of umbrellas for an 'inside the shell' experience would need to be flexible depending on the gallery space being used.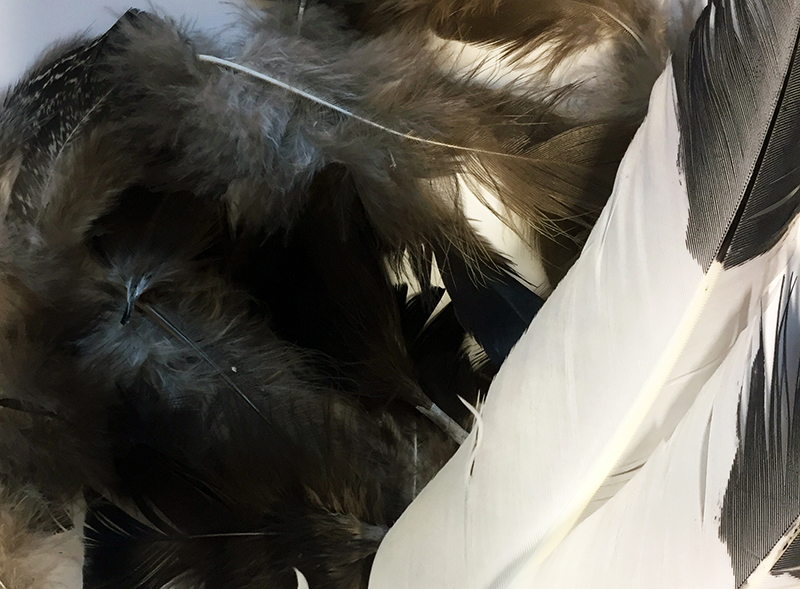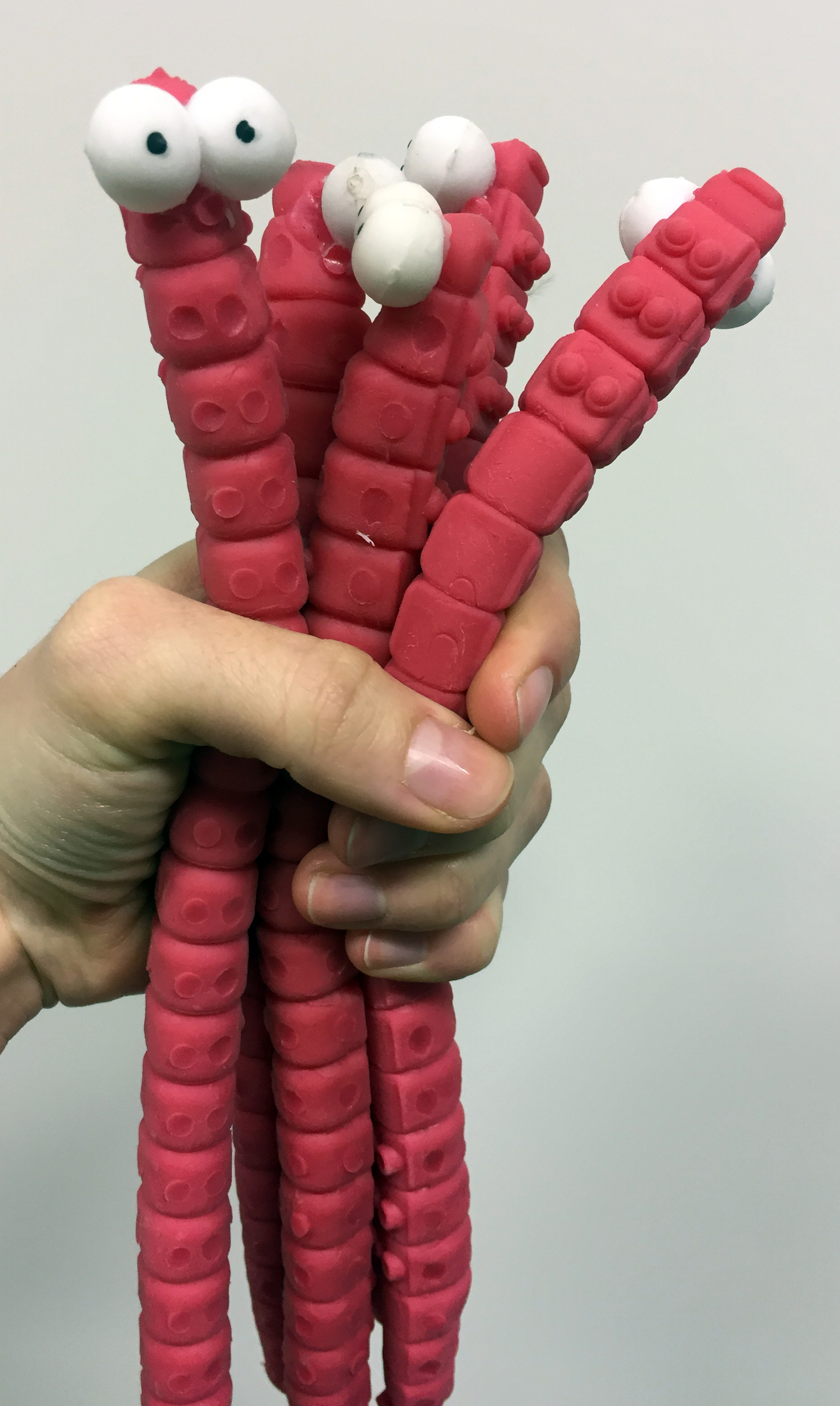 The oystercatcher story was ready just in time for Summer at the Museums, providing a great opportunity to test it out! Delivering two sessions among the Kettle's Yard display of Alfred Wallace seascapes at the Fitzwilliam Museum, perfect for an oystercatcher story, we were able to gain feedback from two different audiences. One group were made up of families taking part in Art Week, and the other of families attending as part of the East Anglia Children's Hospices (EACH) Family Day.
In the world of museum learning, feedback – both good and bad – is greatly welcomed! It helps us to tweak and better our offer for visitors, especially when it is a new resource. The request for more sounds will be happily granted before these resources become widely available, and from a delivery point of view, I would have preferred not to be contending with a sculpture for space!
It was incredibly valuable being able to share new resources with an audience that are as honest and mindful as the families from EACH. It enabled us to embed expertise into our future offers for visitors.
Explore the world of a baby bird for yourself! Sensory stories will be available to use within the museum spaces from April 2018. For more redevelopment updates follow us on twitter @zoologymuseum or Instagram @museumofzoology