Change is afoot in the University of Cambridge Museums and Botanic Garden. We're proud to introduce the newly-founded Change Makers Action Group.
The Change Makers Action Group is an open, democratic group of colleagues from across the University of Cambridge Museums and Botanic Garden (UCM). We aim to start a conversation about diversity and representation within the UCM and our audiences.
Beginnings
The Action Group was initiated in 2017 by UCM Cultural Programmer Malavika Anderson. Malavika's role at the UCM was funded by Arts Council England's Change Makers initiative, which aims to make change in ACE-funded organisations through a placement for a leadership position for BAME (Black and minority ethnic) and Disabled candidates: you can find out more about her work on this and the UCM-wide India Unboxed season on this blog. Although Malavika's placement has come to an end, we are determined that her work will have a lasting and transformational legacy.
The Action Group has now met a handful of times since September to brainstorm ideas and develop our manifesto. So, without further ado…
The Manifesto
We believe that the University of Cambridge Museums and Botanic Garden is one of the greatest collection of museums in the world. We want everyone to enjoy it, have access to it, and be involved in it.
We came together as the Change Makers Action Group because we acknowledge that there is a long way to go in order to achieve this vision. We aim to drive a conversation about representation and diversity within the UCM and our audiences. As a group of colleagues from across the UCM, encompassing different roles and perspectives, we aim to promote positive and lasting change in the following areas:
Audiences
Programmes
Collections, research and interpretation
Workforce
We will do so by informing, encouraging, challenging, and empowering colleagues in all roles and at all levels, including governance.
Together we can make our organisations stronger, more fit for the future, better able to meet the University's aim of contributing to society, and more relevant to all.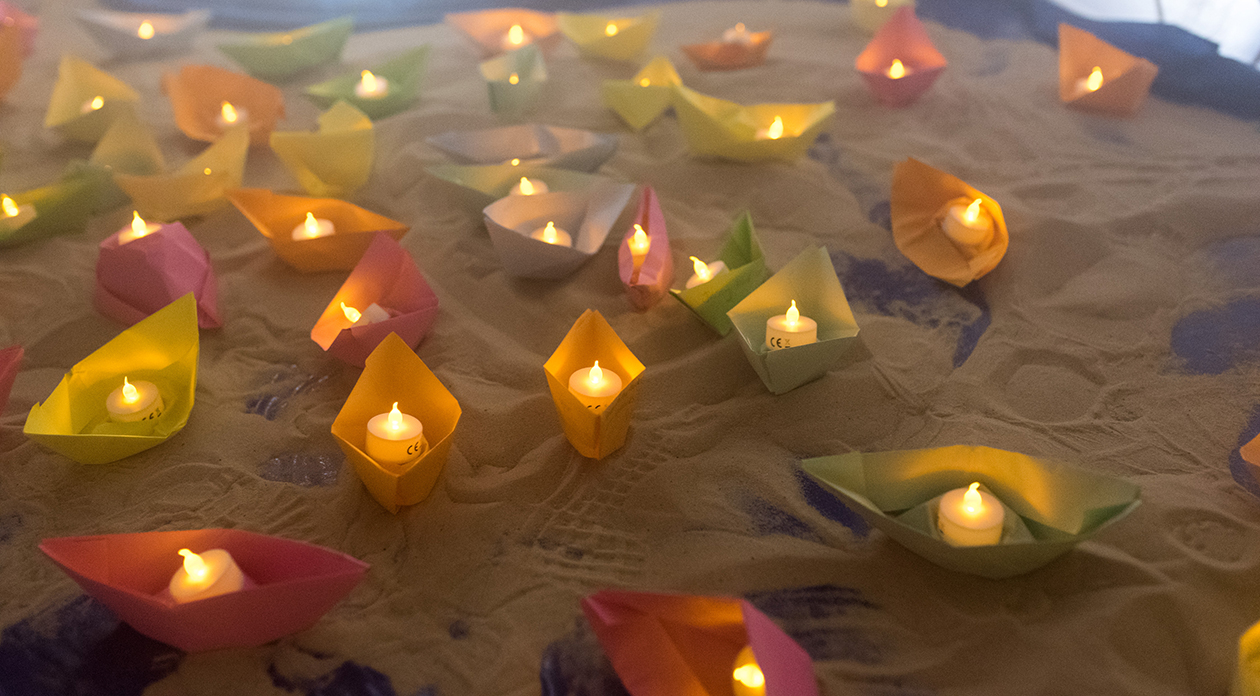 Moving Forward
It's still early days for the group: most of our challenges are ahead of us. We presented our manifesto to colleagues at the UCM Forum in December, and were really pleased to receive some thought-provoking suggestions, including:
"I really love new engagement with audiences through new media: social media, escape game, etc. More in this direction would be excellent!"
"I'd love CMAG to champion the initiative of bringing voices/people from outside the museum and outside the university into the UCM. I.e. can they run their own talks? Can charities and community groups take over the spaces and talk about their causes and how they link to collections. Can people rewrite museum labels from their own perspectives and take over for a day? Can people run their own tours?"
"Set up a mentoring scheme for young museum staff, especially those with a 'diverse' background."
"Put a spotlight on what is working well: how do the figures across the collection compare? where have changes been seen? AKA, what is the evidence – can we share it?
Thank you to everyone who contributed their ideas at the Forum. We're currently developing some exciting pilot projects and would love to hear from you, whether you'd like to join the group, have a brilliant idea, or simply want to find out more. Email us at changemakers@museums.cam.ac.uk or talk to one of the current co-chairs Lilja Addeman (lka27@cam.ac.uk), Rosanna Evans (rfe22@cam.ac.uk) and Hannah Price (hp280@cam.ac.uk).
Hannah Price, co-chair, on behalf of the Change Makers Action Group.