The Her Story series, exploring the stories of fascinating women in the University of Cambridge collections, begins at the Whipple Museum of the History of Science. Rosanna Evans reveals the secrets of a very special Victorian scrapbook…
Eliza Brightwen is not the most obvious female scientist to showcase as a part of Her Story – she is not the most renowned female scientist in our collection, nor was she particularly an agitator for democratising access to scientific knowledge – but just wait till you see her Bible Album. The astonishing care taken over its beautiful assembly is a reflection of how many women accessed scientific experiences in the 19th century, and it's impossible not to feel inspired when turning the pages.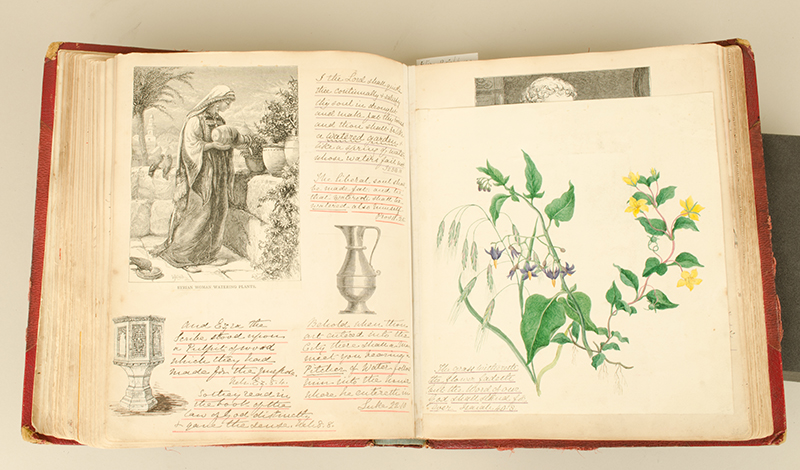 Brightwen was a devoted Christian who believed that the existence of God was demonstrated by the natural world, and who pursued her faith by pursuing a better understanding of the world around her. Although this view may not be shared by all contemporary viewers, I find the way that Brightwen sought to learn from observations, recording, collecting, and experimenting from what was immediately available to her to be a humbling and inspiring reminder about appreciating nature and science every day, wherever you are.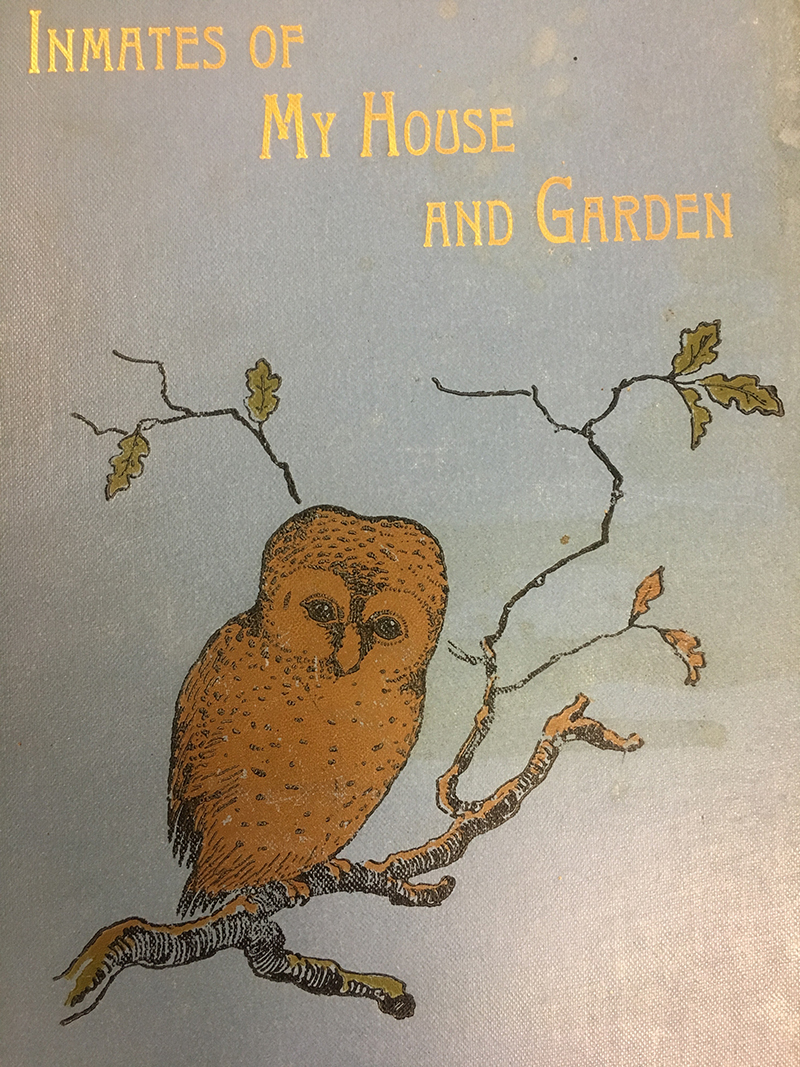 Unfortunately, Eliza had a nervous breakdown in 1872, rarely leaving her home or working for 18 years. Although she continued to have difficulties with her physical health, in her 60s she started to publish her works. She published six books on her experiences and observations of natural science and subsequently becoming a popular figure in natural history. She was a keen proponent of animal preservation and spread education about falconry, the use of feathers in clothing, as well as about bird trapping.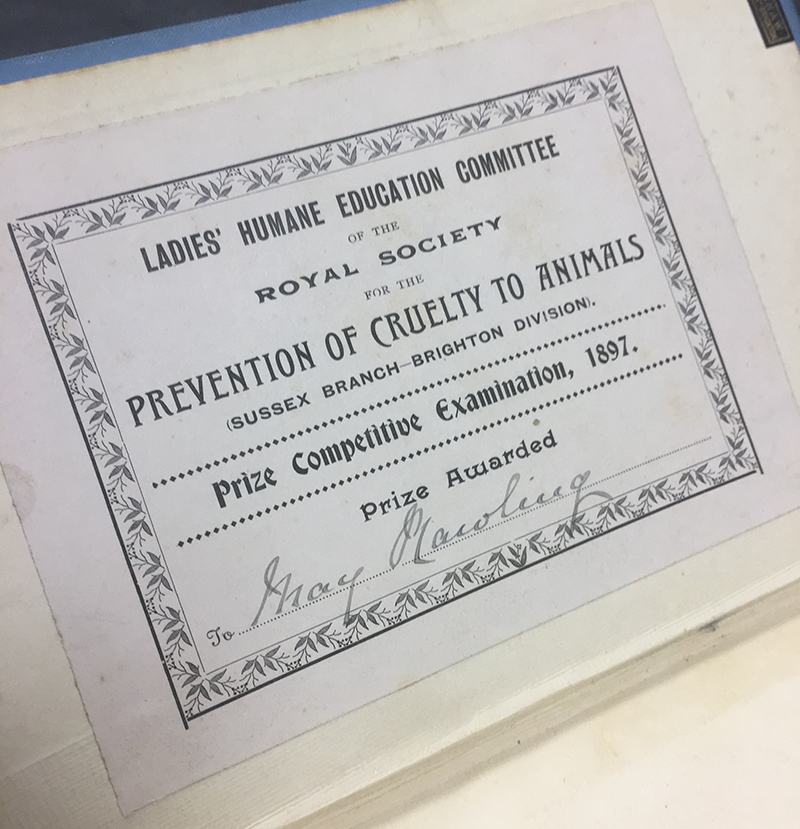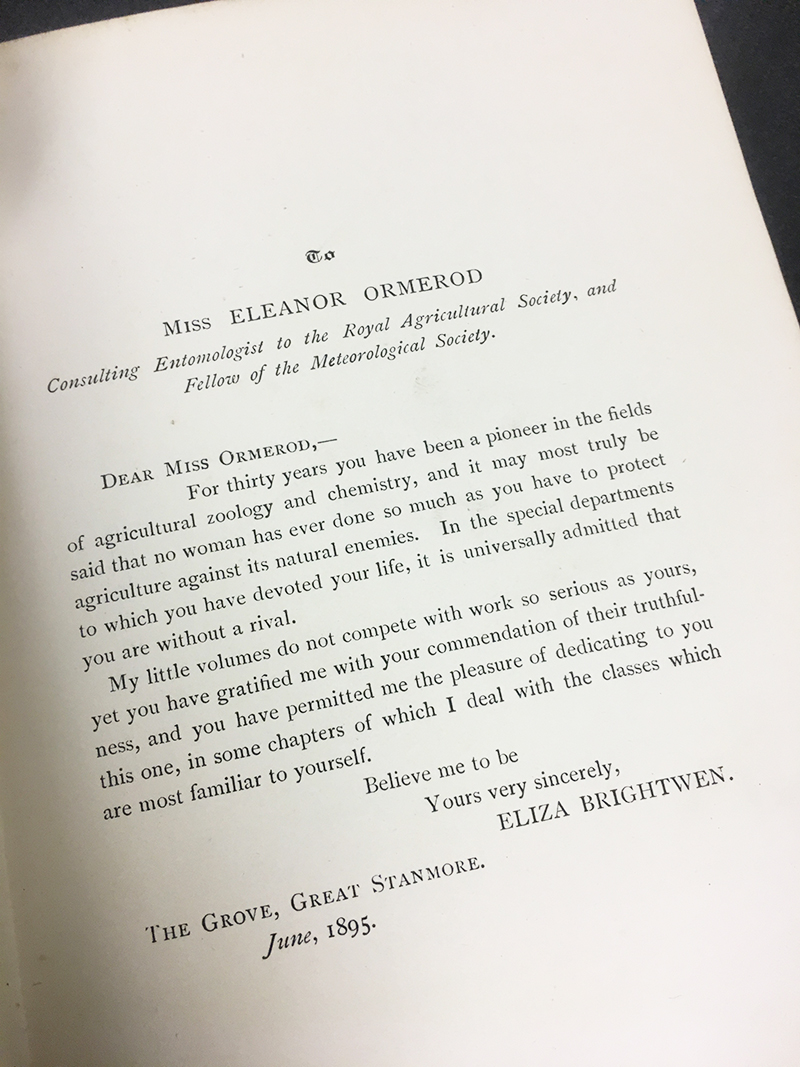 The Bible Album itself is a personal project of Eliza's, likely made during the 1870s. Scrapbooking was popular during the 1800s and was a way for women to engage with nature and science. It is clear from the album's contents that Brightwen's interaction with nature facilitated and enriched her Christian beliefs – and also, that she associated goodness, truth and morality with womanhood. The pages are filled with images of different women – herself, and Queen Victoria, teachers, in prayer, as well as women supporting and caring for other women. It is meticulously assembled: a beautiful scrapbook that tangibly embeds observations and specimens alongside a personal, cultural, and spiritual understanding of the world – as well as demonstrating – to the viewer's delight – how scientific pursuit can be an art, and how artistic skill can be scientific.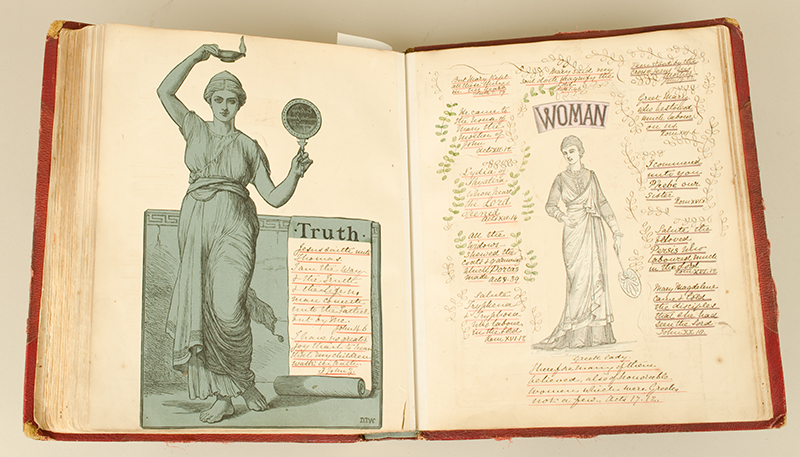 The Bible Album is currently on display in our Learning Gallery. Scroll through the gallery below to explore more pages from the album:
Look out for more Her Story posts coming soon on this blog. Her Story is a project initiated by the Change Makers Action Group.