Last summer at the Sedgwick Museum of Earth Sciences, we challenged our selves to get families back outside after being locked-down all spring and to find out more about the geology local to Cambridge.
Flint gravel was the answer. It is easily recognised and easily over looked as a good fossil hunting ground. It has also been important to the economy of East Anglia as well as helping us to understand the geology of the area going back 90 million years. Even more important for a family activity is that it is easy to find in back gardens, car parks and driveways and doesn't require any special tools to find the fossils.
Team Sedgwick met in a sunny car park armed with our phones, a script and some willing helpers. We produced a short film introducing flint gravel and the fossilised creatures hidden within. The Gravel Hunters film tells the story of how gravel is formed and a downloadable sheet helps to make identifying the most common flint fossils easy.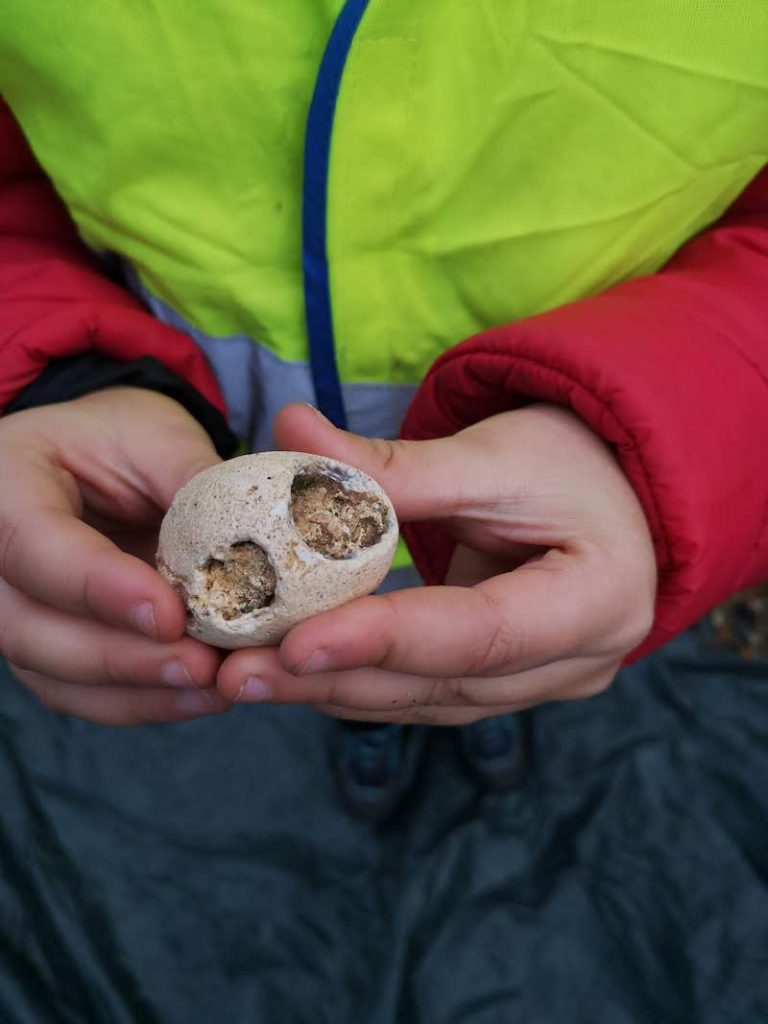 The Gravel Hunters film has been used for:
ChYpPs PlayDaze, August 2020. PlayDaze is the free summer programme for primary school-aged children and families from Cambridge City Council's Children and Young People's Participation Service.
The Sedgwick Museums 'Stay at home summer' 2020 family activities. Advertised on the Museums website and social media pages.
 A workshop for two Year 4 classes from a local school, October 2020. The workshop ran outside with limited contact between museum staff and school children and used local gravel as well as bag from B&Q.
Inspire Nature, enrichment sessions for primary school teachers, February 2020. The film forms the basis of a teacher training session to demonstrating how teaching from objects can enhance learning across the curriculum.
Sent to teachers who were not able to collect a rocks loans box from the Museum due to the January 2021 lockdown.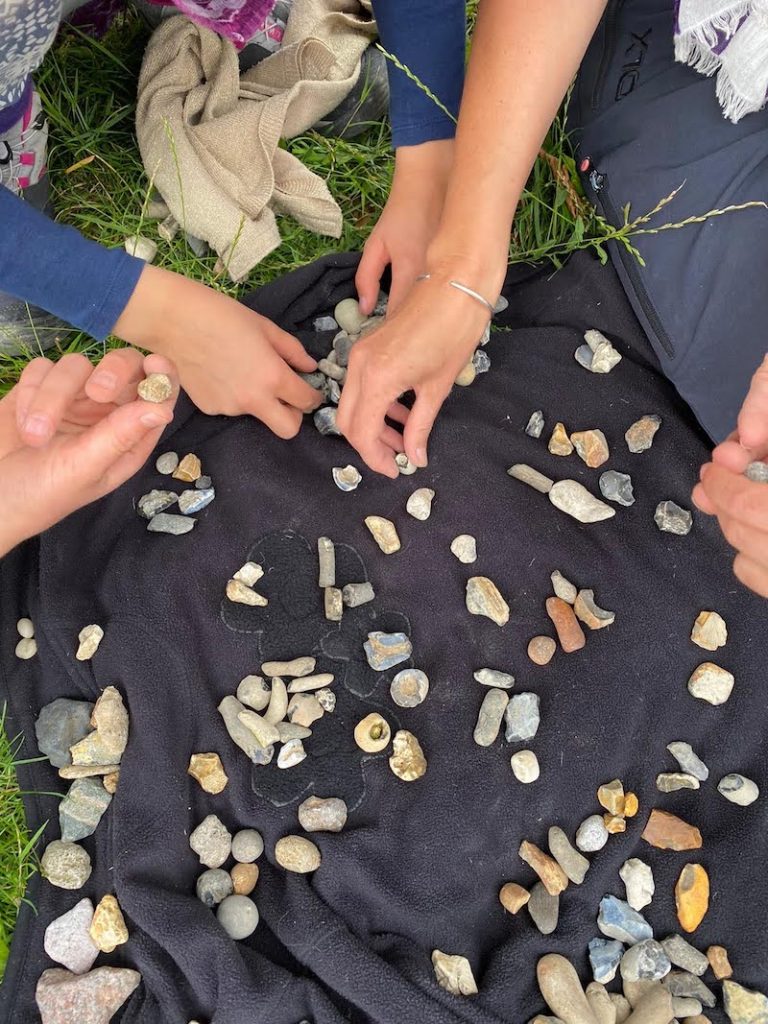 Gravel Hunters has proved popular with teachers and families and through social media engagements we were able to help families with fossil identifications even though the Museum was closed.
Flint gravel might not look interesting, but it tells the story of a warm shallow sea, 90 million years ago and once you start noticing fossils of the animals that lived in that sea, you will never look at gravel the same again.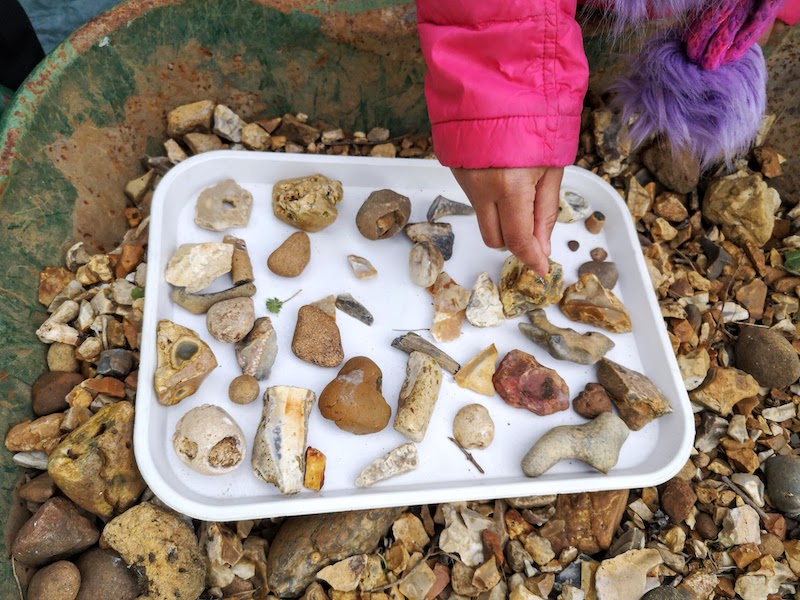 Visit the UCM website to watch the video and get the ID sheet