It is always exciting to explore a collection which you have not seen before, and the library at Wisbech and Fenland Museum is a particularly rich source of fascination.
Dr Suzanne Reynolds, Curator, and Edward Cheese, Conservator, at the Fitzwilliam Museum, were invited by Robert Bell, Acting Curator at Wisbech and Fenland Museum to carry out an initial assessment of the manuscripts and printed books back in February 2018, as part of the University of Cambridge Museums' ongoing partnership with Wisbech & Fenland Museum, providing specialist support to the Museum's work and care of its marvellous collections.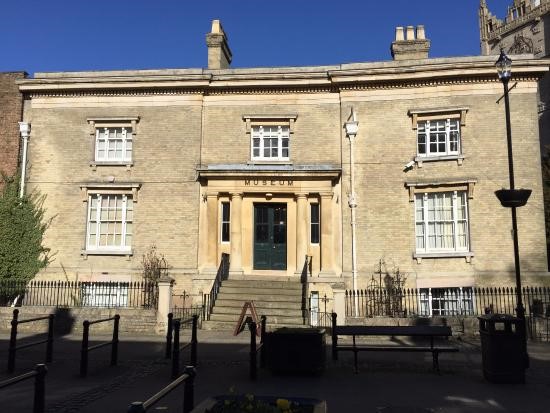 The collection contains early printed books, medieval illuminated manuscript , and a small but select group of nineteenth-century literary manuscripts, one of the most notorious being Matthew Gregory Lewis's (1775-1818) sensational gothic horror story, The Monk: A Romance.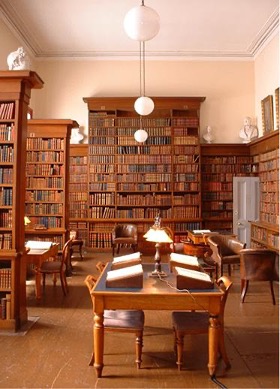 Lewis completed the work in ten weeks when he was just nineteen years old, as a cure for the boredom he was suffering, and the novel was published in 1796, causing a great scandal and earning its author the sobriquet 'Monk' Lewis thereafter.  It is a tale of obsession, lust, sexual violence and murder, by turns outrageously grotesque and witheringly satirical, which, after a law suit in 1798, had to be republished in a censored version, so shocking was it felt to be.  (The redacted version was a great disappointment to the public, by the way!)
Lewis's original autograph manuscript, a gift in 1868 from the Revd Chauncey Hare Townshend, is preserved in the Wisbech and Fenland Museum.  The Townshend collection of literary autographs is one of the museum's great treasures.  The manuscript appears to have been written in a bound blank book, but the leaves have since been cut into single sheets and are stored in a leather-covered case.  Robert was concerned that many of the leaves were starting to become torn and tattered along the edges, damage which risks the loss of text.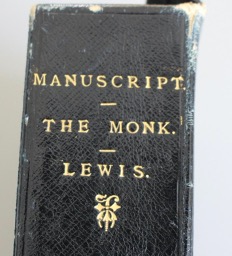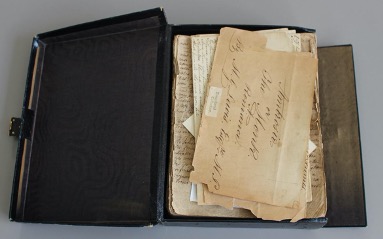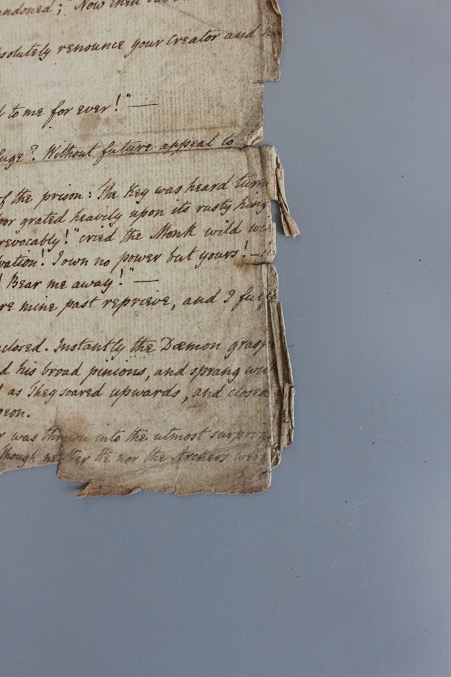 Suzanne, Edward, and Robert met again to examine the manuscript in greater detail, devise a conservation and preservation strategy, and apply for funding for the treatment to be carried out.  We were delighted to hear recently that the grant application was successful and that the National Manuscripts Conservation Trust (Latest grants from NMCT | National Manuscripts Conservation Trust) has generously agreed to fund the conservation work to preserve this unique document!

When the leaves are safe to handle once again, the whole manuscript will be digitised and available for free via the Cambridge Digital Library.
It has been a great pleasure for us all to work together on this project, and very uplifting to see how sharing knowledge and expertise can build a safe future and greater public access for the collections we look after.
You can find out more about the UCM's partnership with Wisbech & Fenland Museum elsewhere on the Blog: Wowed by Wisbech, Operation Wisbech Ceramics! and Wisbech Ceramics Spring Clean!