The University of Cambridge Museums are excited to host Katy Marshall, our first Digital Maker in Residence, from January to March 2018.
Digital making involves 'learning about technology through making with it', bringing together art and technology while providing tools to allow anyone to become active creators.
With this residency, we would like to inspire staff, teachers, parents and young people to become digital makers and explore ways to integrate digital making into the museum experience. We are interested in how digital technologies can come together with traditional processes and how we can develop skills, confidence and motivation to empower young people to make, design and use digital technologies, not just consume them.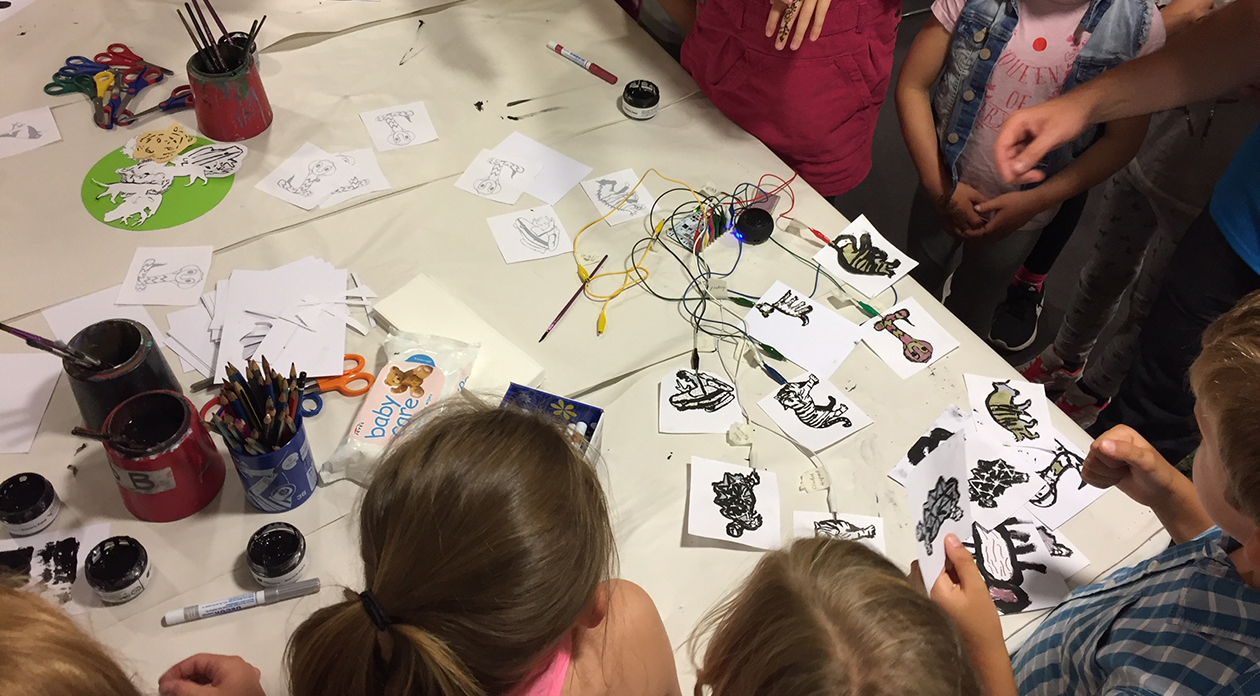 With the residency, we aim to:
Encourage interdisciplinary, open and creative exchange between digital making, the museums and other partners like the Makespace
Establish productive relationships between museums and the maker community
Create a sustainable digital making program
Offer new and exciting ways and perspectives for (non-traditional) audiences to connect and engage with the museums and collections
Build digital confidence and literacy among staff
Raise awareness and understanding of emergent digital making practices and culture
Promote digital making for creative thinking and problem solving across the museums
Explore opportunities, impact and sustainable models of digital making in museums
By creating space for digital making activities across the museums we hope to develop participants' skills and confidence and to build relationships with the wider maker community.
Introducing Katy Marshall, Digital Maker in Residence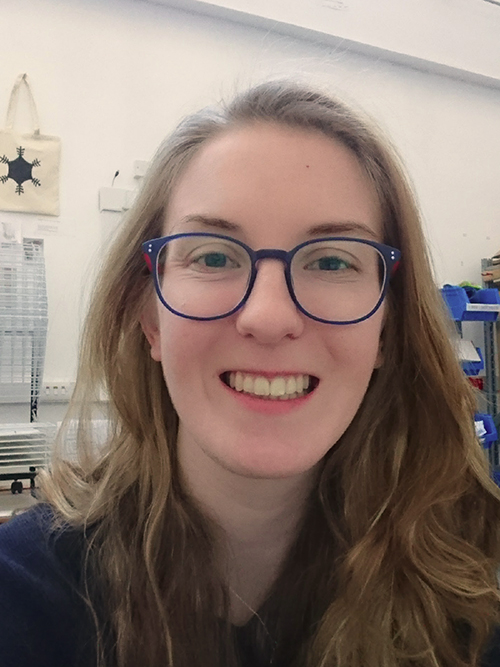 Katy Marshall was selected to be the Digital Maker in Residence and is about to start her residency.
Katy, tell us a bit about yourself and your background.
I am a digital artist, maker and tech educator based in Cambridge. I was introduced to the world of digital making back in the summer of 2014 when I worked at an American summer camp as a digital art instructor. It was in the rural Catskills Mountains that I got my first experience using laser cutters, 3D printers and other making tools. Once I returned home, I immediately joined Makespace in Cambridge and have since further developed my skills and understanding of the various tools and equipment it has to offer. In the last couple of years, I've written and run several workshops around digital art and making for children, most notably with HackLab, as well as designing and building custom controllers and interactive installations for video games.
Why did you apply for the residency and what do you hope to achieve?
Last year I had the opportunity to work on a project at Microsoft Research with the Royal Society on a public demonstration showcasing mixed reality technology with the HoloLens. My time on the project was only a couple of months but it left me wanting to further explore how technology can enhance the experience with museum artefacts. This residency is a perfect chance for that and I hope that by combining art, technology and the Cambridge Museums I can broaden my knowledge of these institutions, apply my skills deeper to an exciting new topic and work with and inspire many more children to enter these emerging fields.
Thinking about museums and digital making, what do you find exciting?
With the museums each one has an inspiring range of content, there are so many amazing exhibitions to choose from for developing workshops and/or interactive installations. Digital making is still so new and I've barely touched the surface of it, with this chance to use digital making with the Cambridge Museums I'm excited to see what new things I can learn and experiment with, the new people I'll meet and the content I'll be creating. I've written and run workshops before, but never for such a diverse and broad audience, I'm a little terrified by the challenge but excited to see how I do.
Partnership working
The residency is in partnership with Makespace, a community workshop in Cambridge. Ward Hills, Director, Makespace Cambridge Ltd, writes:
"We at Makespace are very pleased that Katy has been appointed the University of Cambridge Museums Maker in Residence. Katy's enthusiasm and creativity has contributed immeasurably to the Makespace community. She has left an indelible impression on hundreds of children who have attended STEM education events and play the games she designed. Makespace is looking forward to working with Katy and the Museums."
We will be posting updates about Katy's residency here on the blog, so please sign up on the blog front page to keep updated.