The conservation and collections care staff at the Fitzwilliam Museum have been thinking about how live-streaming can help open up our collections and shed light on those working behind-the-scenes. Our first Facebook Live is scheduled for 14 September 2018, as part of Open Cambridge. In this post, I share how we've prepared for these live videos – including a full video of a dummy run.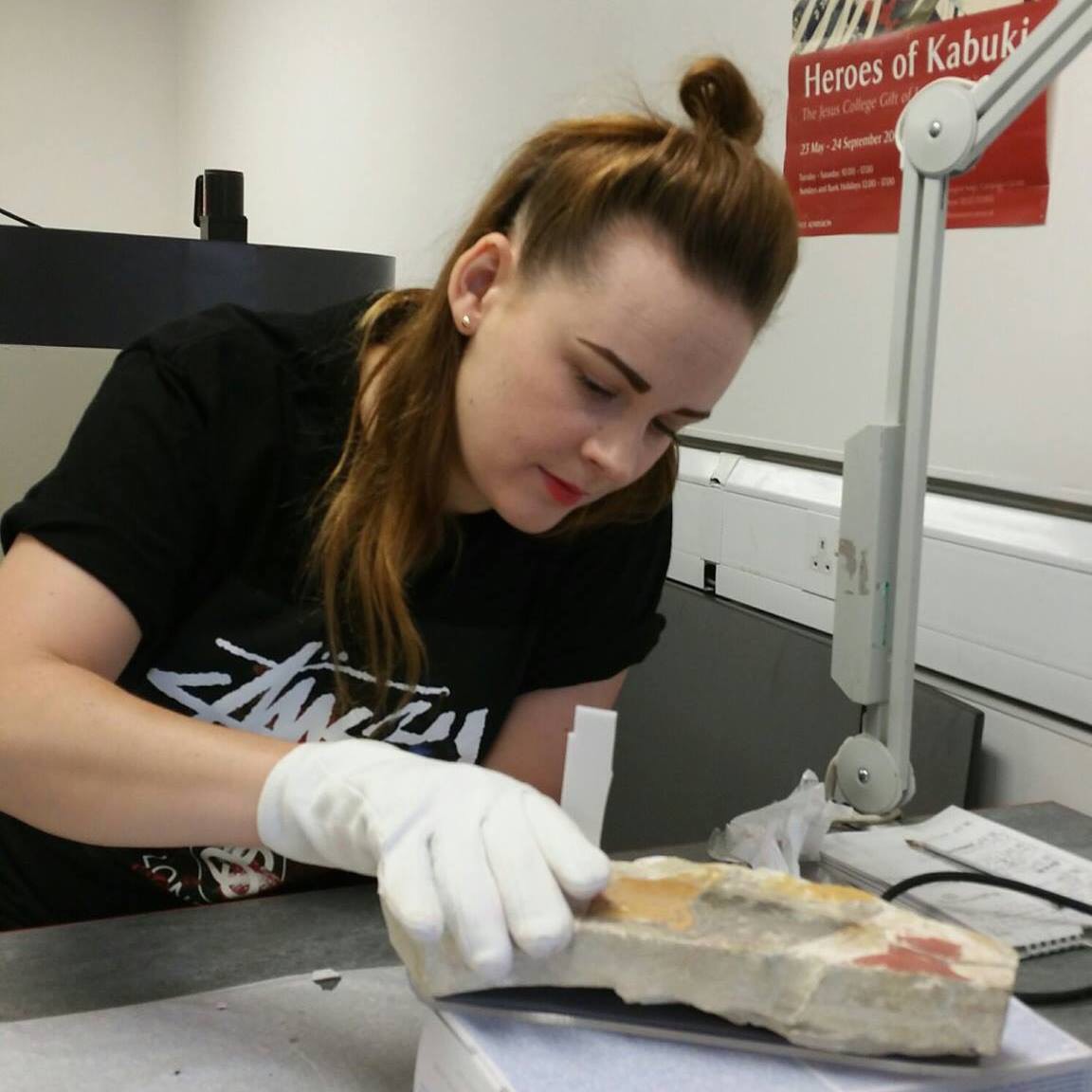 Tomorrow morning, you can join my Fitzwilliam colleagues Harry Metcalf, Conservator of Works of Art on Paper, and Charis Millett, who is one of the technical team in the Department of Antiquities, on visits behind-the-scenes to see some the work they have been doing recently.
Harry and Charis have been the first brave volunteers to sign up to a spot of live-streaming about the work of our conservators, scientists and technicians.
When I first put this idea to my colleagues there was, understandably, some nervousness about giving live-streaming a go as most of us haven't done it before. So, we organised a short workshop with our University Cambridge Museums (UCM) colleagues Hannah Price and Rich White (who will, respectively, be interviewing and filming on the day). Rich and Hannah prepared some notes for us. They then talked us through the basics and what works best and answered our questions. Finally, we did a dummy run so that everyone could see how it goes.
This is where I come in again (literally). Having signed us up for this and knowing that I would be away at a conference on Friday 14 September, I really had to volunteer to be the guinea pig. My story was about two ancient Egyptian baby crocodile mummies, how we used X-rays to investigated them and the techniques and materials we needed to conserve and preserve them. There are some surprises inside these tiny mummies…
So, here is our practice run 'warts-and-all':
To see more stories and ask your own questions, do join Harry, Charis, Rich and Hannah on Friday morning for our first Facebook Live:
10.30 am – Harry shares his work with the mezzotint collection, explains mezzotint as a technique and talks more widely about collection care.
12.00 pm – Charis talks about her role in the museum and the power of object mounts.
Like the UCM on Facebook to see upcoming streams, and watch our past streams on our Facebook or Youtube.