Romy Hall is a Pacific Currents volunteer at the Museum of Archaeology and Anthropology (MAA), supporting the public engagement around the museum's redeveloped displays of objects from the Pacific Islands. Jenny Williams caught up with her to chat about her experience.
How did you get to volunteer at MAA?
I have always loved the idea of working in a museum and in September 2018 I started my MA in Cultural Heritage and Museum Studies at UEA (University of East Anglia) in Norwich. The course involved a work placement module and as I live close to Cambridge, I was lucky enough to be placed at MAA. After completing the official part of my placement, I decided to carry on volunteering as I really enjoyed the work I was doing.
How long have you volunteered there?
Since December 2018.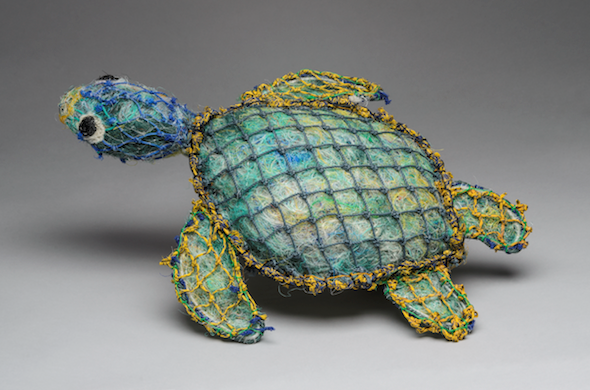 Have you always had an interest in museums, or archaeology and anthropology?
A bit of both! I studied some archaeology during my undergraduate degree in History, which I really enjoyed. But my main interest has always been museums, especially ones with archaeological and anthropological collections as I love seeing the connections between people from all over the world though their artefacts.
What are you working on at the moment?
At the moment, I am helping with the evaluation of the 'Pacific Currents' project. One part of this project involved the refurbishment of the cases which hold the Pacific collections. I have been conducting visitor surveys and looking at the visitor data which was collected before the refurbishments, and the data which has been collected more recently and considering the differences.
What sorts of things have you been doing while volunteering? Which was your favourite thing to work on?
I have done lots of different things whilst volunteering, from helping out with public outreach sessions and conducting visitor surveys, to researching objects and helping to catalogue artefacts in the storage unit. My favourite thing was probably helping out in the storage unit, as it has been fascinating getting so close to all the amazing artefacts, and to learn how they are cared for and preserved.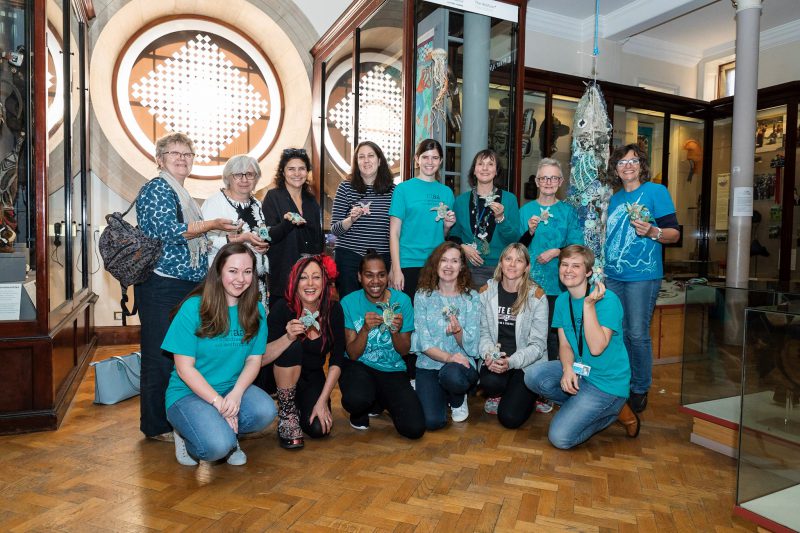 What do you enjoy most about volunteering?
I've mostly enjoyed learning about the inner workings of the museum! For me it has been really exciting to learn about creating exhibitions, handling artefacts and seeing the day-to-day process that is involved in running the museum. Volunteering is a unique way of getting real hands-on experience that you can't get any other way and I believe that MAA has been the best place for me to do so!
What has been the weirdest thing you've had to do – or your strangest moment?
In February, I volunteered at Twilight at the Museums, which is an event where all the lights are turned off and people are given torches to help them explore. The event was very popular and standing in the gallery in the dark, with lots of people brandishing lights was definitely different to anything I had been involved in before.
What advice would you give to anyone wanting to do a similar role?
Just go for it, and always say YES! I've done all kinds of jobs, which have all taught me something new and different. Sometimes I was unsure if I would be able to do something right, but everyone is so helpful and it always works out pretty well. And if you are hoping to get into a career in the museum sector, the volunteering experience is invaluable!
Do you have a favourite object at MAA?
It's really hard to choose as there are so many amazing artefacts in the museum, but one of my favourites is the ghost net turtle (above). Not only because it is really cute, but because I was able to volunteer at a workshop held by Erub Arts, who told us all about the ghost nets and showed us how to make the ghost net sculptures. Through speaking with these artists who came all the way from the Torres Strait, I learned so much more about Pacific cultures and now really appreciate the work that goes into creating the sculptures. Plus, it is one of those artefacts that people feel a personal connection with as it reminds them of the dangers of pollution.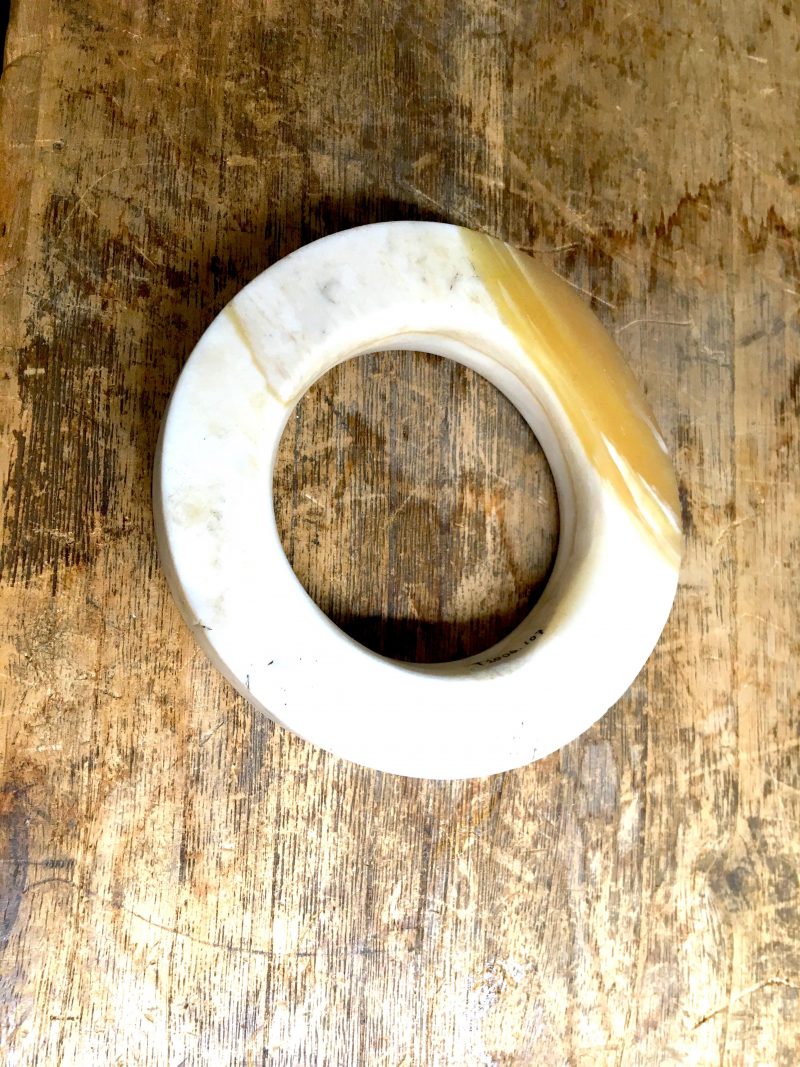 Is there a surprising, funny or interesting story you can tell us from your time with the museum?
Sometimes it is baffling what things are made from, or what they were used for. One artefact that baffled me initially was a clam shell ring form the Pacific collection (above). At first I was convinced that it was made from some kind of stone, only to learn it was made from a giant shell, and was actually used as currency, despite it being big enough to fit around someone's wrist!
Tell us something surprising about yourself.
I speak fluent Dutch and have lived in four different countries.
Find out about volunteer opportunities at the University of Cambridge Museums on our website.