On 19 March, the University of Cambridge Museums and Botanic Garden closed to the public following Government advice. This week, we will be fully or partially open again across all sites for the first time in over six months. This post describes some of the activity we have delivered in that time, how we continued to serve our audiences, and some of our learning from a challenging 2020 so far.
Cambridge began 2020 ranked the most unequal city in the UK for the third year running.  The figures are stark: the top 6% of earners earn 19% of the total income generated, while the bottom 20% of the population account for 2%. While many residents enjoy the City's rich cultural life and the economic benefits boosted by its two Universities, many do not. Culture matters: we know that taking part in creative and cultural opportunities brings a wealth of benefits, from improved health and wellbeing to educational aspiration and feeling connected with the wider community. But not everyone is able, or feels able, to access them, and across our divided City those from lower income backgrounds are less likely to benefit.
The UCM, then, began the year with a renewed mission to "activate the power of the University through our collections, sharing with our communities and networks to deepen understanding of our world, inspire new thinking, and address local and global challenges." This is supported by National Portfolio Organisation investment from Arts Council England, as well as partnerships with Cambridge City Council, Cambridgeshire County Council, and a range of strategic partners across our local communities. 
And there was a good reason for optimism: in the previous reporting year, we had welcomed over a million visitors, the majority of whom were visiting for the very first time, as well as worked with our communities on a range of targeted programmes (which you can find more about here and elsewhere on this blog). Both the Sedgwick Museum of Earth Sciences and Museum of Archaeology and Anthropology (MAA) were embarking on major collections moves to new research centres. The Polar Museum was looking forward to celebrating the centenary of the founding of the Scott Polar Research Institute in September; the Whipple Museum of the History of Science had reopened a few months earlier following major refurbishment.
Then the pandemic struck. On 19 March, the museums and Garden closed their doors. By the end of the week, almost all of the UCM workforce was working from home.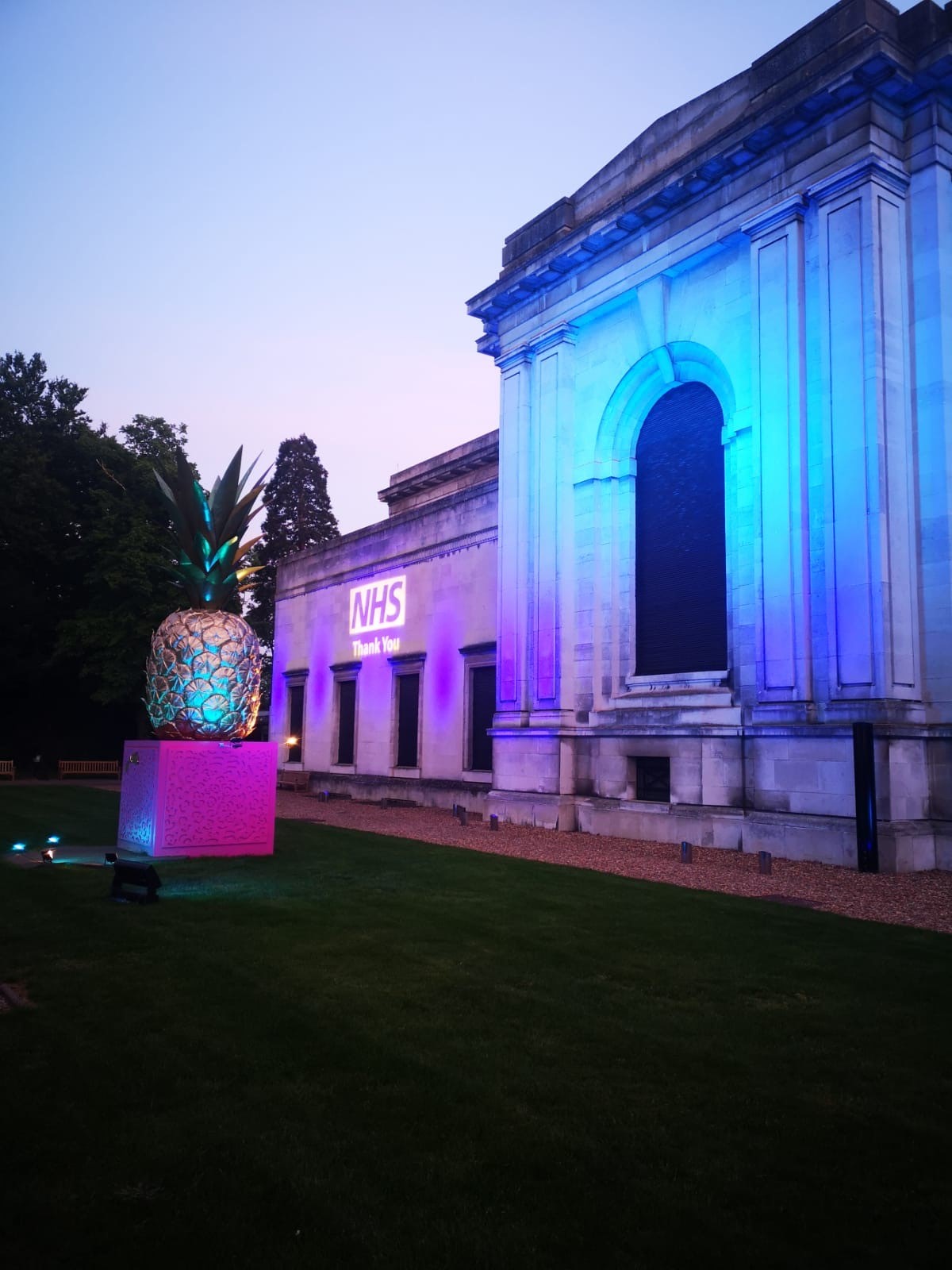 Responding to the emergency
It's the power of the tangible, physical object that makes collections such potent sites for learning, conversation and engagement. We often talk about our collections' "convening power" to bring people together, to cluster around marvellous objects, to be touched by their stories. Now we were unable to come together physically at all.
Our first priorities were to safeguard the collections and to stay in touch as best we could remotely, with each other, with our audiences, and with our wider networks. We knew we were in a highly privileged position in the wider sector – across the region so many of our colleagues were on furlough – and so we were determined to play our part.
Staying in touch 
Dance and Time with the Museum is a long-established partnership with Cambridge City Council's Independent Living Service (ILS) which sees us work with older people in sheltered housing settings who may experience social isolation and barriers to connecting with others. This programme enables participants to overcome significant barriers to access activities and spaces which have a positive impact on their well-being and sense of being connected. 
With an average age of 77, 55% of the participants had never visited the Fitzwilliam Museum before, and the vast majority of the 45% that had had not visited in the last forty years, suggesting that the project is breaking down not just barriers specifically associated with later life but those that are lifelong. 
As the pandemic hit, and the Government's shielding programme was rolled out, it soon became clear that the Dance and Time with the Museum participants were likely to be among the most isolated and vulnerable groups within the City. Museum staff worked quickly to establish a new routine to stay in touch and deliver sessions via fortnightly telephone conference calls. Programme artist Filippa Pereira-Stubbs recorded video versions of her relaxation sessions to enable participants to enjoy the experience at home.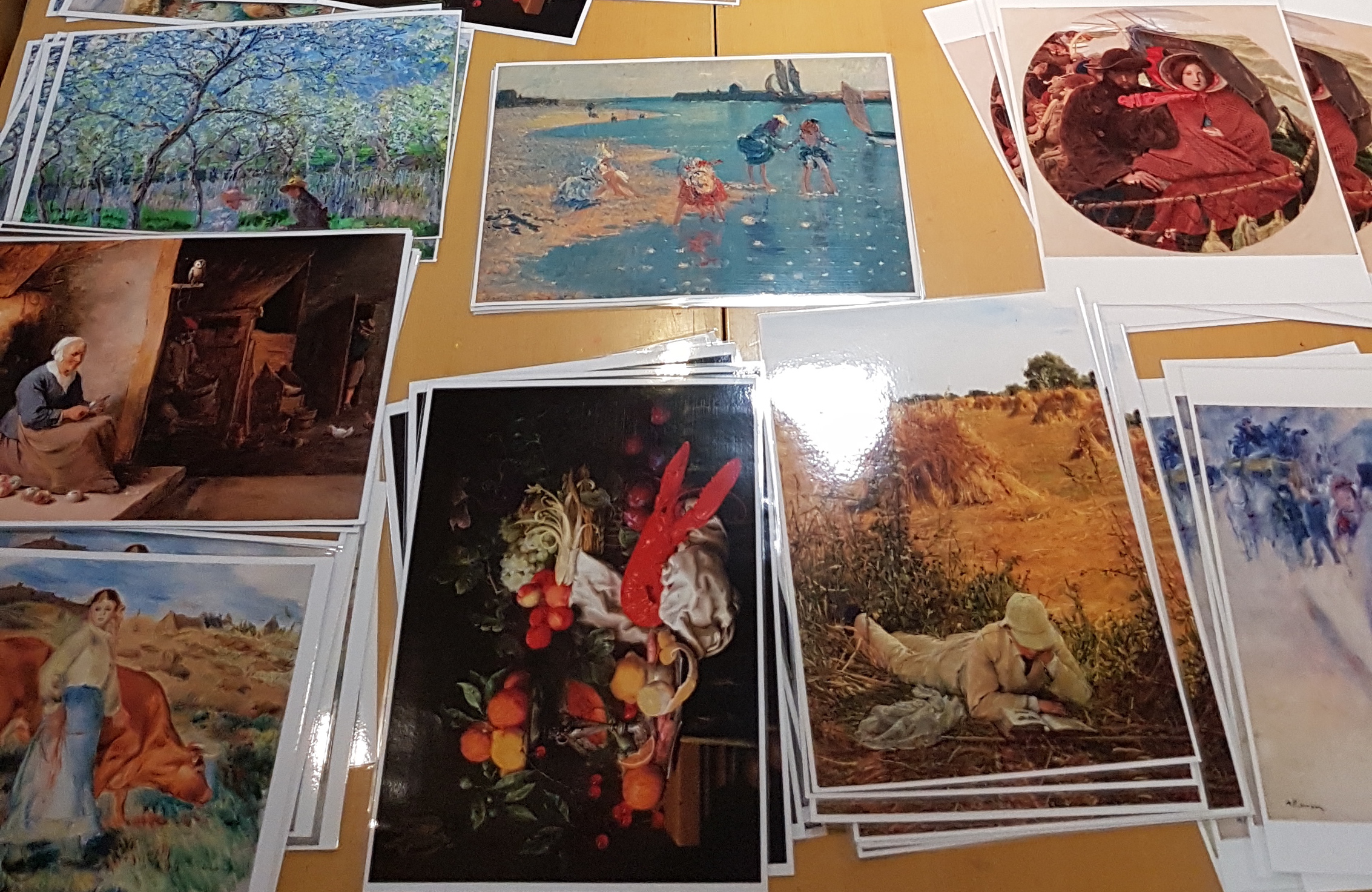 One of the video relaxation sessions recorded by Filippa Pereira-Stubbs
"I'm struggling at the moment; I'm having a really tough time. It's been good to escape into this painting." – Participant

"It's been a pleasure, absolute pleasure. It's opened my eyes to art, actually. What with the paintings and the discussions, and the all the remarks that all the other people make, it makes you feel as if you're one of the family." – Participant
You can find out more about the project elsewhere on this blog:
– Dancing in the Museum project overview
– Time Together at Home: Keeping in Touch Through Telephone Conference Calls.
– "There is a piece of me inside this painting now"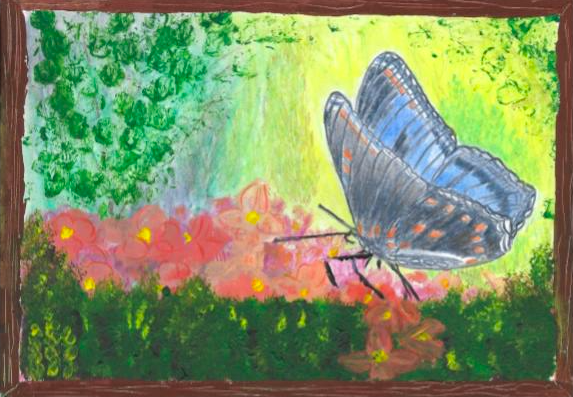 With schools closed, we wanted to continue to support our pre-existing groups of children and young people with special educational needs and disability (SEND). These include the Arts Pioneers, young people aged 11-19, who usually meet every month on Saturdays, as well as local families with children with sensory sensitivities who visit the museums through our disability-friendly openings programme. How could we continue to support these young people through lockdown? 
The answer was to stay in regular contact remotely, and send each Arts Pioneer a bespoke box of art materials for their own creative activities. We also distributed SEND resources to our disability-friendly openings network, with creative activities based on materials likely to be found at home. These were accompanied by video resources – and in the case of the Arts Pioneers, personal messages from the project team to try and ensure that our offerings kept the same warmth and personal touch as in-person sessions.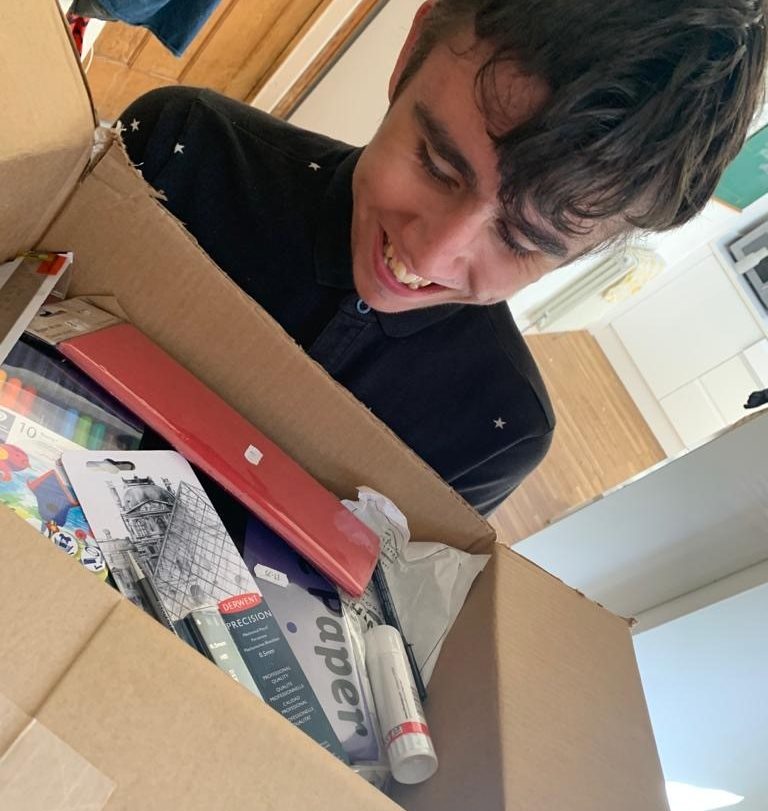 "The activities from Arts Pioneers are awesome. I like surprises. Marie helps and encourages me to be an artist." – Arts Pioneer

"The range of projects helped to give me more ideas for creative things J and I could do at home and so we were creating things together all the way through lockdown and beyond" – parent, Arts Pioneers
Artist Kaitlin Ferguson presents a SEND-friendly home activity inspired by the Polar Museum
Find out more about this project
"Nature is healing!"
Pandemic case numbers continued to rise, and then, as lockdown took effect, slowly fall. Amidst the quiet of lockdown (and without the bustle of students in residence Cambridge was more than unusually empty) were good news stories about the unexpected environmental impact of lockdown. We heard that dolphins were returning to the lagoons of Venice, and ducklings to the Whipple Museum's courtyard. The Easter bunny was even spotted at the Fitzwilliam, waving a Thank You NHS flag.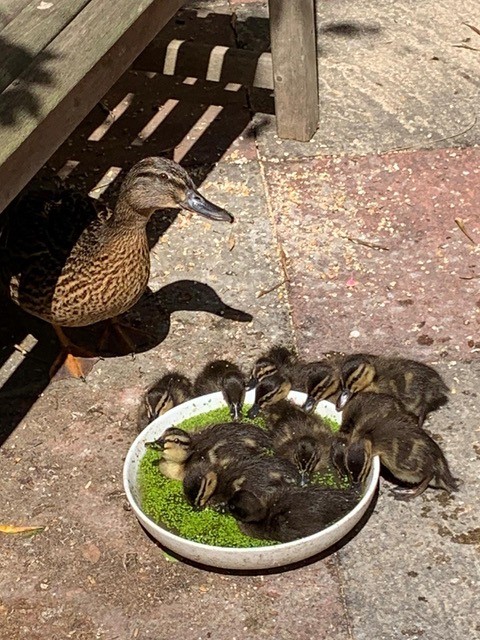 Too much nature can be a good thing when it comes to collections. Behind-the-scenes, the skeleton team of collections and security staff were ensuring the collections were safe and cared for, supported by an emergency list of contacts from across the UCM. Supported by our sector-wide networks, such as Icon, the Institute of Conservation, we worked to understand and share our learning about the impact of the pandemic on collections care, at a time when scientific understanding about COVID-19 was growing all the time: for example, the impact of deep cleaning, the increased use of alcohol-based hand gel, of climate controls and air conditioning, on both objects and the virus. Lockdown also meant putting major collections moves on hold; as well as impacts on object loans, suspended in exhibitions that were no longer open.
Support from the University Museums Group (UMG), SHARE Museums East, ICOM, ALVA, the Museums Association and others was absolutely crucial during this period, and with the Director of MAA, Professor Nicholas Thomas, serving as Co-Chair of UMG, we were able to work closely with university museums colleagues and the Department of Digital, Culture, Media & Sport (DCMS) to advocate for the sector and distribute the latest guidance.
Across the digital frontier

The Botanic Garden team brought the peace and beauty of the Garden to viewers during lockdown in a series of Wellness Wanders
"It'll all be over by summer." Of course, it wasn't – and before we even reached summer, parents across the country were faced with a summer term of homeschooling, and UCM staff with delivering all their usual activity online or remotely. 
For some, this meant the creation of entirely new platforms. The UCM website's usual Schools page was repurposed as a space for Home Activities, holding a huge range of downloadable online activities created by UCM Learning Staff, including the opportunity to complete a Discover Arts Award from home.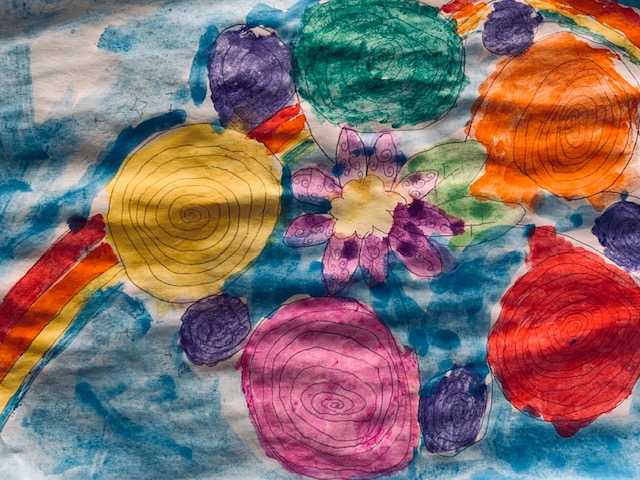 The Museum of Zoology created a brand new blog as a home for all their online engagement. The blog enabled the museum team to deliver a huge array of activity online, including Wildlife from Your Window, a direct response to lockdown encouraging engagement with wildlife in gardens and local green spaces, with an online community gallery showcasing wildlife photographs and makes sent in by audiences; Nature Classroom, related to the primary school curriculum; and Research Stories, highlighting current research in the museum and department with research profiles. An astonishing 194 posts were published by the time of writing, with the blog receiving 35,878 views from 14,063 visitors. 2,788 resources were downloaded.

The first episode of Pondwatch, a regular feature on the Museum of Zoology blog
For others, this meant taking existing programmes online. Just before closure, the Sedgwick Museum had opened a new, research-led exhibition, Dawn of the Wonderchicken, showcasing the groundbreaking discovery of one of the best-preserved fossil bird skulls in the world by researchers from the Department of Earth Sciences. The Museum team used the long-form storytelling platform Shorthand to create an online version of the exhibition. Exhibitions Coordinator Rob Theodore could also be spotted on computer game and lockdown phenomenon Animal Crossing with game designer Elizabeth Siemons for a special livestream. Meanwhile, other UCM colleagues shared their career paths in a series of work experience videos, produced in place of the traditional in-person work experience programme.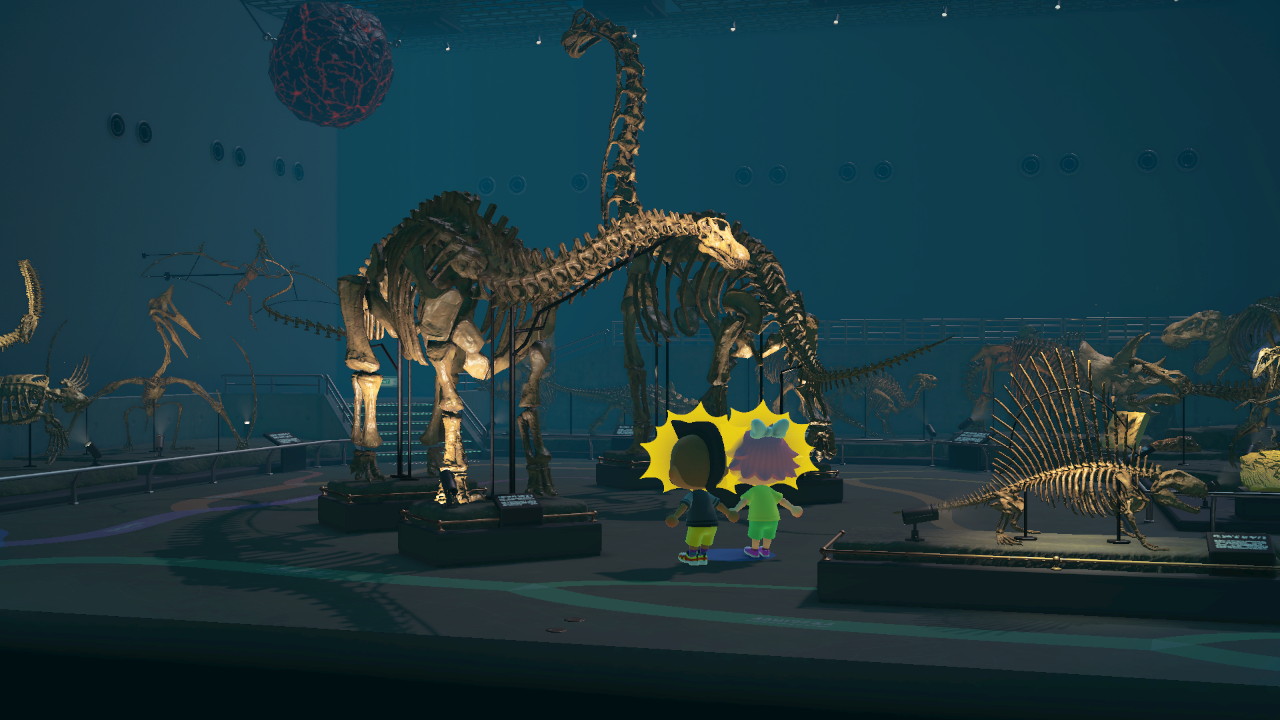 UCM Opening Doors Project Coordinator Niki Hughes interviews the Whipple Museum's Steve Kruse for Work Experience: The Jobs You Never Knew Existed
In the scramble to digital, it was important to ensure that nobody was left behind. Not everyone has access to the Internet or to a computer or digital device; or they may only have access intermittently. While this is particularly true for elders (those aged 75+ are least likely to use online social networks or apps, with only 29.1% of this age group reporting accessing these in the past 12 months) it's also true for the young. Recent COVID-19 impact studies have indicated that for young people across the world, social injustice, inequity and the digital divide (between those with digital equipment and Internet access at home, and those who don't) have been exacerbated by the interruption to their education and remote learning.
This guided our approach to (among other projects, such as Dance and Time with the Museum) our major joint summer programme, Summer at the Museums, which became, for 2020, Summer WITH the Museums: a blend of online activities and printed activity booklets and resources packs. Traditionally, Summer has centred around a high-profile marketing campaign to promote the UCM and County museums' summer activity offer to families, targeting in particular families from areas of low cultural engagement. This year, we worked with Cambridge City Council's Community Hubs to directly distribute 500 activity and resource packs to families.  The Hubs were established as part of the wider COVID-19 response to distribute food and signposting to further Council resources and support. 8,000 booklets were also distributed to families in target postcodes across the City and County (More about this elsewhere on the blog).

"[The activity booklets and packs] were snapped up, people really wanted things for kids to do, it was great they came out so quickly in lockdown." – Community Hub Coordinator

"Fun time together and we made some postcards to send to our family in lockdown too!" – Parent

"Quality time with Mum, learning to cook and learning about history." – Parent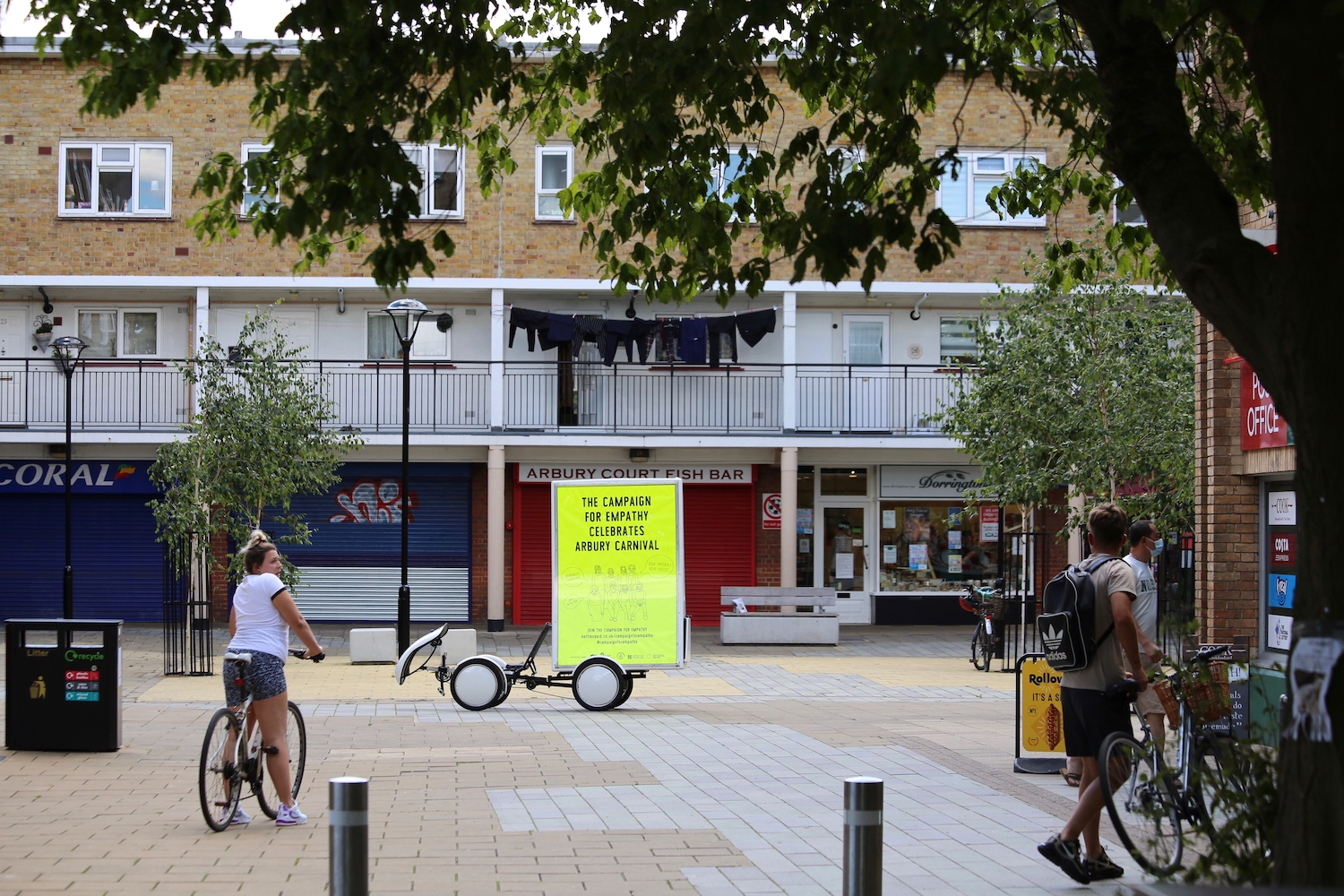 Who do we want to be when the doors open again?
"Being away has given me some perspective. It has made me think about the museum and what we do in different ways." – colleague, Staff Survey, May 2020
The Botanic Garden reopened in May, offering the rest of the consortium a light at the end of the tunnel, as well as a model to follow in how to reopen safely. For the museums, reopening was still some weeks and months off. For many, lockdown offered an opportunity to think about, in the words of Kettle's Yard's North Cambridge artist in residence, Enni-Kukka Tuomala, "Who do we want to be when the doors open again?"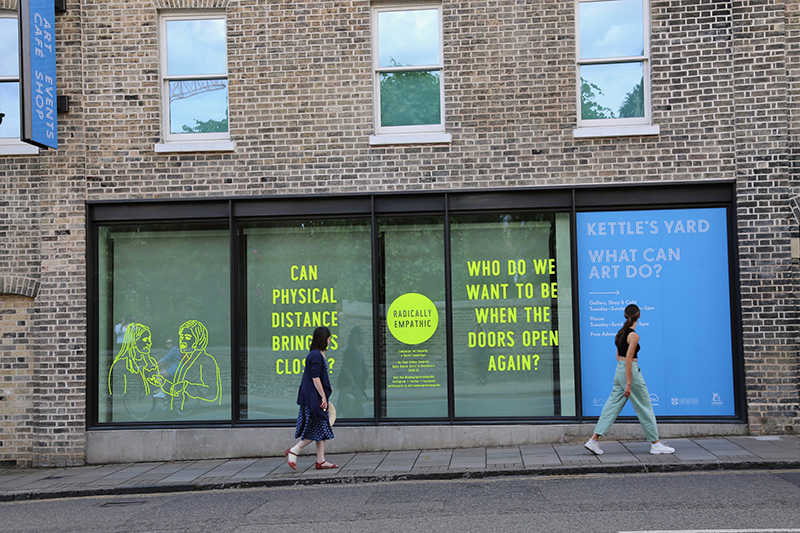 The Change Makers Action Group began a new online reading group, Read, Watch Discuss, to create the space for colleagues to explore and share knowledge around questions of diversity and representation. Diversifying the Museum Voice, a cross-UCM project, created a suite of resources including a set of principles and evaluation framework to guide inclusive practice. And scoping workshops began to explore the collections for objects and narratives relating to the histories of empire and enslavement, as we began to prepare for a major joint season and exhibition in 2022-23. Recent developments in the project have seen the formation of an Advisory Group, the production of an exhibition research framework by curator Dr Jake Subryan Richards and the recruitment of a new UCM Research & Engagement Fellow.
All this work was galvanised in early summer. At the start of June, over a thousand Cambridge residents gathered on Parker's Piece for a peaceful demonstration in solidarity with Black Lives Matter, following George Floyd's death in police custody in Minnesota in May. The UCM expressed our solidarity and commitment in the following statement: 
"We stand in solidarity with Black Lives Matter, with our Black friends, colleagues and visitors. As museums, we haven't always been there. We should provide respectful spaces for everyone to be heard, share learning, and enjoy.

But our collections were founded on and exist within unequal power structures. Without addressing this, we will continue to entrench that inequality.

As our Vice-Chancellor said yesterday, 'Enough. This must change and we are committed to being part of that change.'"
We outlined our next steps in two blog posts, A Commitment to Change and its sequel.
Talking about objects – without objects
Museum Remix is the UCM's experimental programme exploring co-authorship, co-production and different approaches to bringing external voices and perspectives onto our collections. The programme investigates how our museums might provide creative alternatives to the academic voice in interpretation and bring to light under-explored objects and narratives, as well as give a platform to early career creators and artists. This year's iteration, Museum Remix: Unheard, was delivered online, inviting our audiences to help us remix and retell the unheard stories behind some of our objects. Each month, a new creative challenge gave participants complete freedom to respond to objects however they wished – within a particular artform.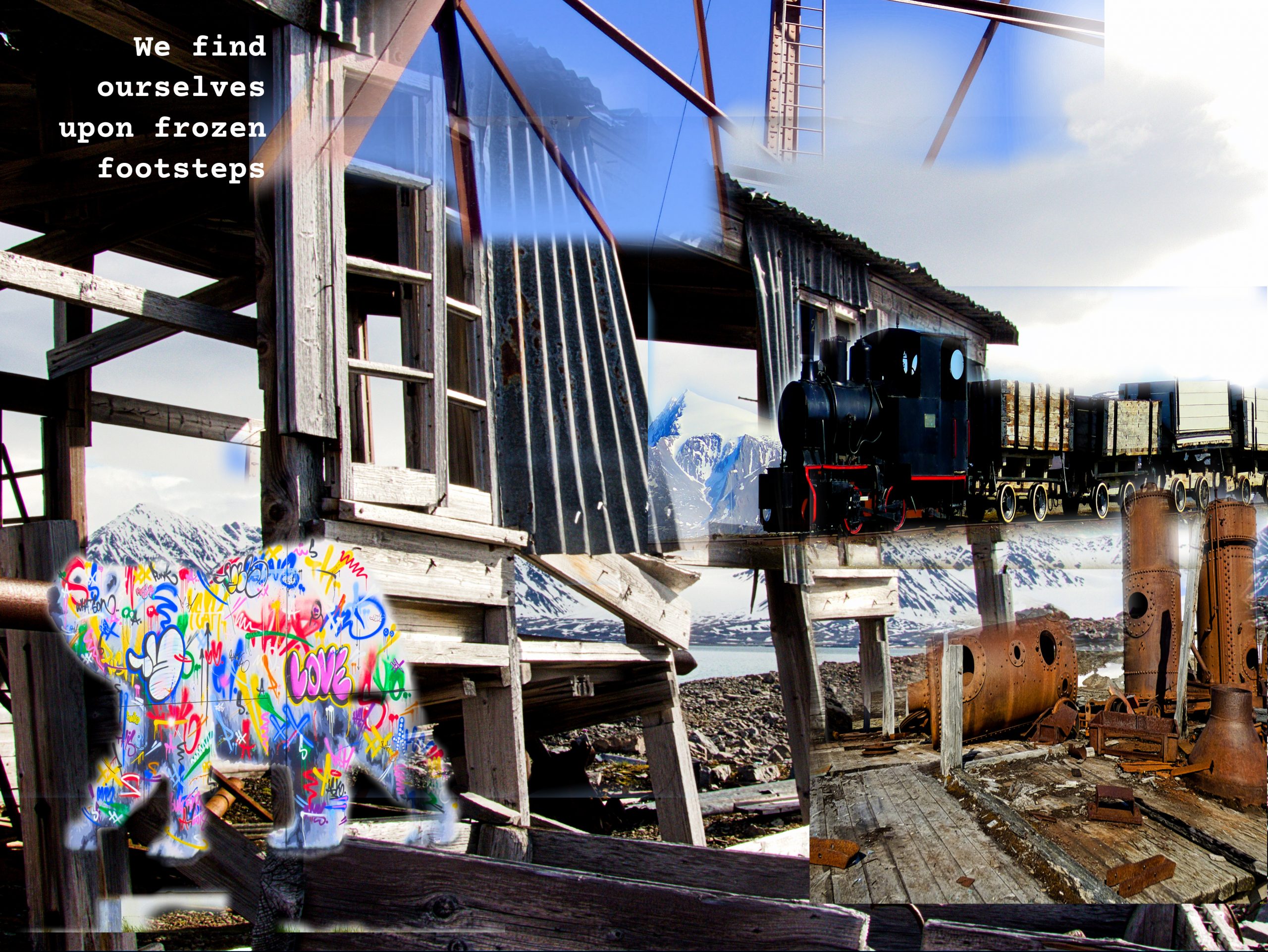 Over 30 remote volunteers have produced creative responses to objects introduced in short video clips made by staff from across the UCM. The project has included the production of 19 new object-focused videos, 2 live-streams and 2 (soon to be 3) virtual exhibitions, as well as nearly 40 creative submissions ranging from collage, podcasts, music, video, and poetry.

The Museum of Classical Archaeology's Sade Ojelade introduces her Museum Remix object in a video recorded from home
"A really interesting, engaging project that helped me reignite some creativity which had burned out over lockdown." – participant 

Guest Curator Marenka Thompson-Odlum presents her favourite submissions to the Museum Remix audio challenge
We are committed to embedding the new interpretation into our galleries and the submissions will be made available online and as far as possible from our galleries via physical installations or enhanced labels (using NFC chip or QR code technology). 
Find out more about the project: Museum Remix: Unheard
Opening the doors again 
We are now – at the end of October – about to be fully or partially open again across all our sites for the first time since March. We have been learning our way towards reopening and welcoming back our much-missed visitors, researchers and students of all ages. Preparation for reopening to the public included a Warm Welcome training video produced by Niki Hughes, the UCM Opening Doors Project Coordinator, which was shared internationally by ICOM. We worked together to introduce a new timed ticketing system across seven sites, kindly supported by the Fitzwilliam Museum's new customer relationship management system, and on shared messaging and protocols to make our venues COVID safe.

Warm Welcome: helping everyone to stay safe
And we are preparing to welcome back the research community that makes university museums so distinctive, with a new home for research on the UCM website and new collections databases at the Botanic Garden, MAA and (coming soon) at the Whipple Museum. MAA's collections portal makes over 150,000 object records available and fully searchable by the public for the first time. Work on the major collections relocation projects at MAA and the Sedgwick Museum has now resumed, with the Sedgwick's Archive now making its way to its new climate-controlled store and study space, where it will be more accessible to researchers than ever before.
"So great to be back @sedgwickmuseum today. The months away have really made me notice and appreciate how welcoming the staff are for families and the lengths they go to to make their amazing collections accessible to the little ones. Thanks – we'll be back soon." – Sedgwick Museum visitor, via Instagram, September 2020

"I was so happy at being able to revisit. Just gazing on the many beautiful objects you have on display lifted my spirits." – Fitzwilliam Museum visitor, August 2020

"The staff, without exception, were friendly, informative and knowledgeable. It was greatly appreciated, especially given the additional Covid circumstances." – MAA visitor, October 2020
Fittingly, among the first visitors to the reopened Fitzwilliam Museum were the Dance and Time with the Museum group of elders, and the Museum has prioritised finding ways to restart some in-person inclusion programming safely, including for care home residents, Arts on Prescription patients, and for people experiencing homelessness. In some cases, this has involved opening the museum exclusively for these groups in order to reduce risk.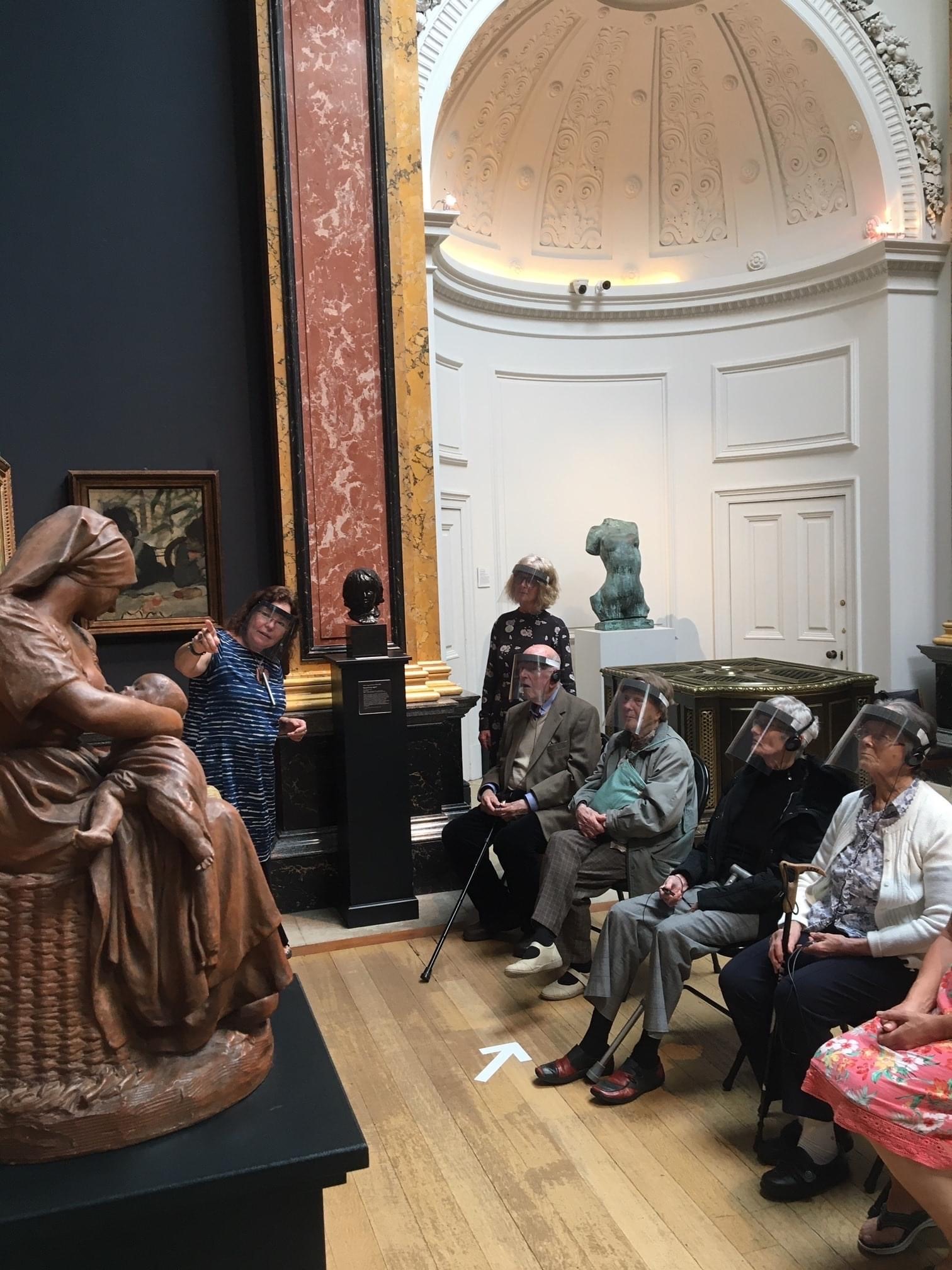 Lessons learned
So what have we learned over the past six months – apart from how to wrangle Microsoft Teams?
If digital wasn't important enough before…
…it really is now! As challenging as it was to get to grips with the new tech, we have been lucky enough to have the opportunity to radically experiment with and rethink many of our traditional ways of working, with, hopefully, real benefit for our audiences.
Objects inspire, even from afar
It would be fair to say many of us were worried if it was still possible to make a difference if we weren't able to share the collections in-person. Of course, no digital encounter can replace the lightning spark that happens when you bring people and objects physically together – but, as all the projects above hopefully demonstrate, the UCM collections and their stories continued to inspire even at one remove.
What next?
We don't know yet what the full impact of COVID-19 on Cambridge will be (a research project led by the Greater Cambridge Partnership is currently underway). But we know that across the world it has fallen hardest on members of those social groups in the most vulnerable situations, and the crisis is far from over. Opening our doors again marks the end of the beginning, rather than the beginning of the end. Working with our communities and partners, the UCM are determined over the coming months to play our part in Cambridge's COVID-19 recovery, as well as continuing to provide high-quality cultural opportunities with long-term impact in reducing social inequality.  
"I love this museum, I'm so glad you reopened and we got to visit!" – Visitor, Museum of Zoology

"A fabulous 'coming up for air' from the life we all find ourselves in right now. We will be back." – Visitor, Fitzwilliam Museum