What a difference six months make. 
It's always busy here in Cambridge, but between October 2021 and March 2022, it seemed especially so as we travelled further down the road to pandemic recovery. We delivered a huge spread of activity from exhibitions, programming, collections care, community engagement and a very exciting new research initiative, all while continuing to manage changing levels of COVID guidance in order to keep everyone safe. 
Perhaps we should start with Collections-Connections-Communities. This is a new interdisciplinary research initiative, supported by the University, and running for three years in the first instance, which aims to capitalise on the expertise already held in the University's collections – including the museums, the Botanic Garden and University Library – and across the research community. CCC brings together researchers and collections specialists to create new knowledge around the collections aimed at addressing the key challenges of our time: Society and Identity (addressing political extremism, racism and inequality), Health and Wellbeing (addressing physical, mental and emotional health); and Environment and Sustainability, addressing biodiversity loss and unsustainable living. 
While these are big goals, the collections are a powerful resource for delivering them. That's to do with what the objects themselves can reveal to researchers, but also the audiences and community groups that come together around them. Natural history collections, for example, can enable researchers to track changes in biodiversity over time (as they have been doing at the Museum of Zoology – more on that below). And the UCM has longstanding links with healthcare providers, including at Addenbrooke's Hospital, and a range of partnerships aiming to improve wellbeing and mental health through cultural activities around the collections. 
As well as bringing researchers together, CCC will provide a platform for new funding applications and enable the University to influence national and international policy-making. CCC officially launched in February and hosted a first event in the Cambridge Festival, with a film series showcasing current research projects. Follow the CCC team on Twitter at @CamGLAMresearch.
Exhibitions: a gallery of galleries
[Re:] Entanglements: Colonial Collections in Decolonial Times
Museum of Archaeology & Anthropology, 20 June 2021-20 April 2022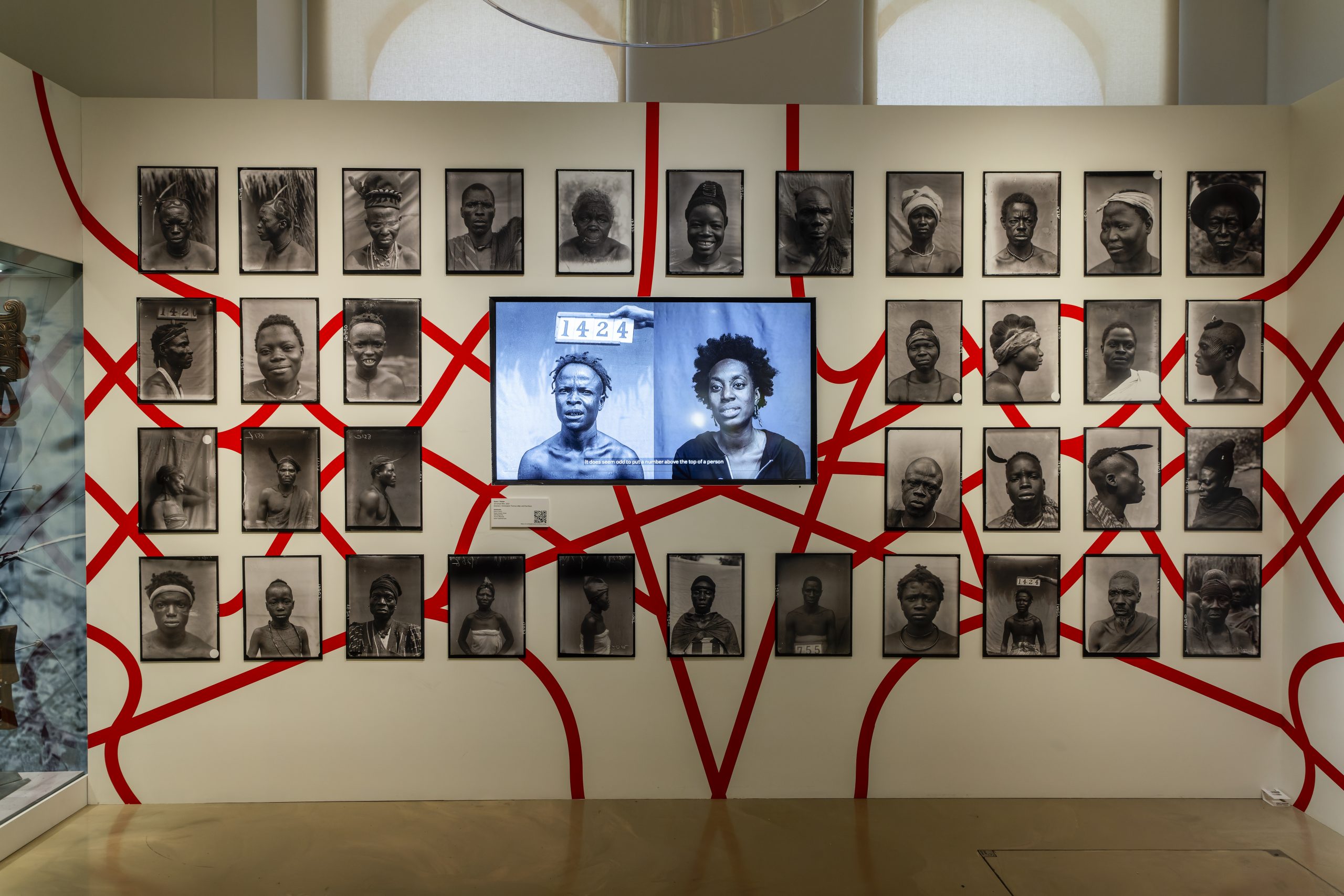 [Re:] Entanglements was the culmination of the AHRC-funded Museum Affordances project led by Professor Paul Basu at SOAS University of London alongside Dr George Agbo of the University of Nigeria, Nsukka, and involving multiple partnerships in West Africa, the UK and beyond. The project seeks to re-engage with the ethnographic archive assembled by the University of Cambridge-educated colonial anthropologist, Northcote Whitridge Thomas (1868-1936) in Southern Nigeria and Sierra Leone between 1909 and 1915. The exhibition featured the work of contemporary artists from Nigeria and Sierra Leone alongside objects in MAA's collection.
Visitors told us:
"[The exhibition was] moving, visceral, heartening."

"It's great to see this kind of recontextualisation of museum collections – fantastic!"  

"Thank you for presenting an honest questioning approach to a topic that must be addressed."
A peer reviewer described the exhibition as, 
"Moving, creative, and thought provoking, it raises difficult and unsettling questions around Britain's colonisation of West Africa."
Gold of the Great Steppe
Fitzwilliam Museum, 28 September 2021 – 30 January 2022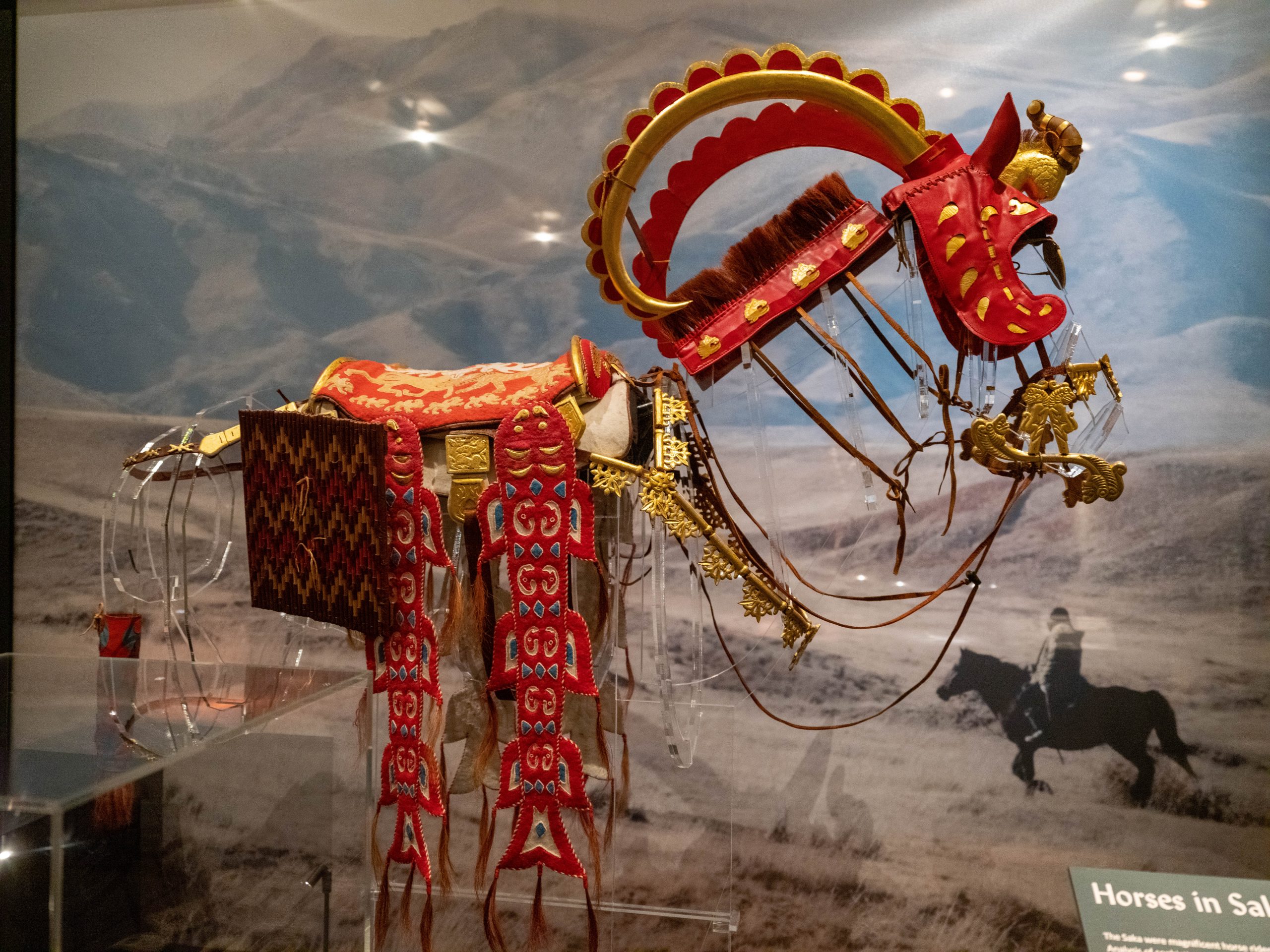 Gold of the Great Steppe presented artefacts from the extraordinary burial mounds of the Saka people of East Kazakhstan. Flourishing 2,500 years ago the Saka culture is largely unknown outside Kazakhstan. Recent excavations and analyses led by archaeologists from Kazakhstan have helped us understand much better how the Saka lived and travelled, the things they made and what they believed in. They have revealed a distinctive, advanced society, which is still being uncovered as modern archaeological methods enable scholars and scientists to find and analyse not only burial mounds but also the remnants of settlements.
Visitors told us,
"I was enthralled. I enjoyed it so much I went twice."

"It was wonderful to learn about people form an age and part of the world I knew nothing about."

"New horizons opened."
A peer reviewer praised a
"Beautifully presented exhibition with high quality exhibition design."
Magdalene Odundo in Cambridge
Fitzwilliam Museum, 5 October 2021 – 24 July 2022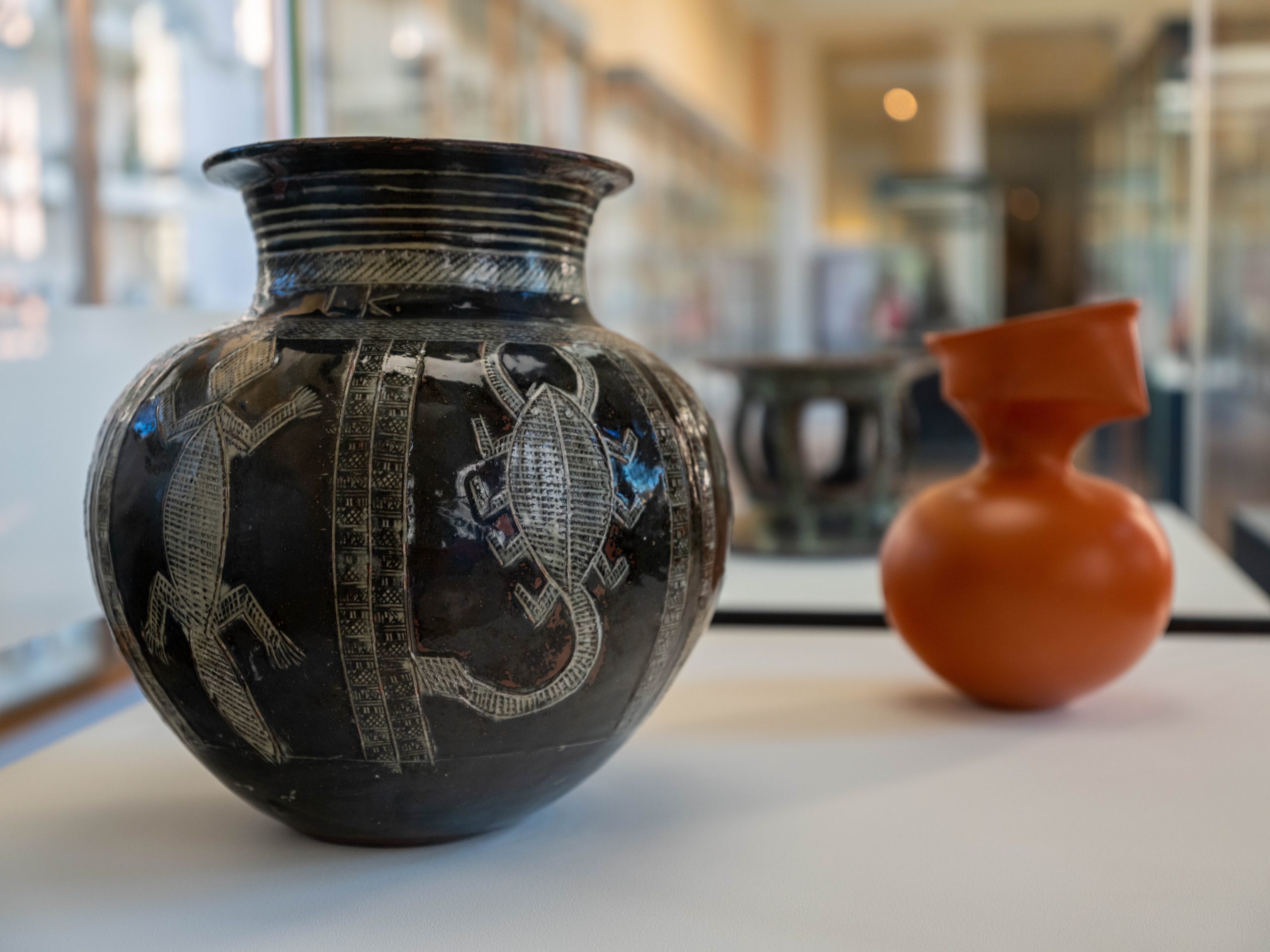 Magdalene Odundo DBE is one of the greatest ceramic artists working today. Her distinctive, burnished vessels are informed by a range of art and craft traditions from around the world. The Fitzwilliam Museum's display (on show 5 October 2021 – 24 July 2022) marks 50 years since Odundo moved from Kenya to Cambridge to take an Art Foundation Course at Cambridge School of Art, and brings together a selection of the global ceramics from Cambridge collections and examples of her own unmistakable work.
Visitors told us,
"I found her work and her inspiration fascinating and wonderful."

"Brilliant Magdalene Odundo exhibition which then led us to explore more of the ceramic displays. Loved it all."
Ai Weiwei: The Liberty of Doubt 
Kettle's Yard. 12 February – 19 June 2022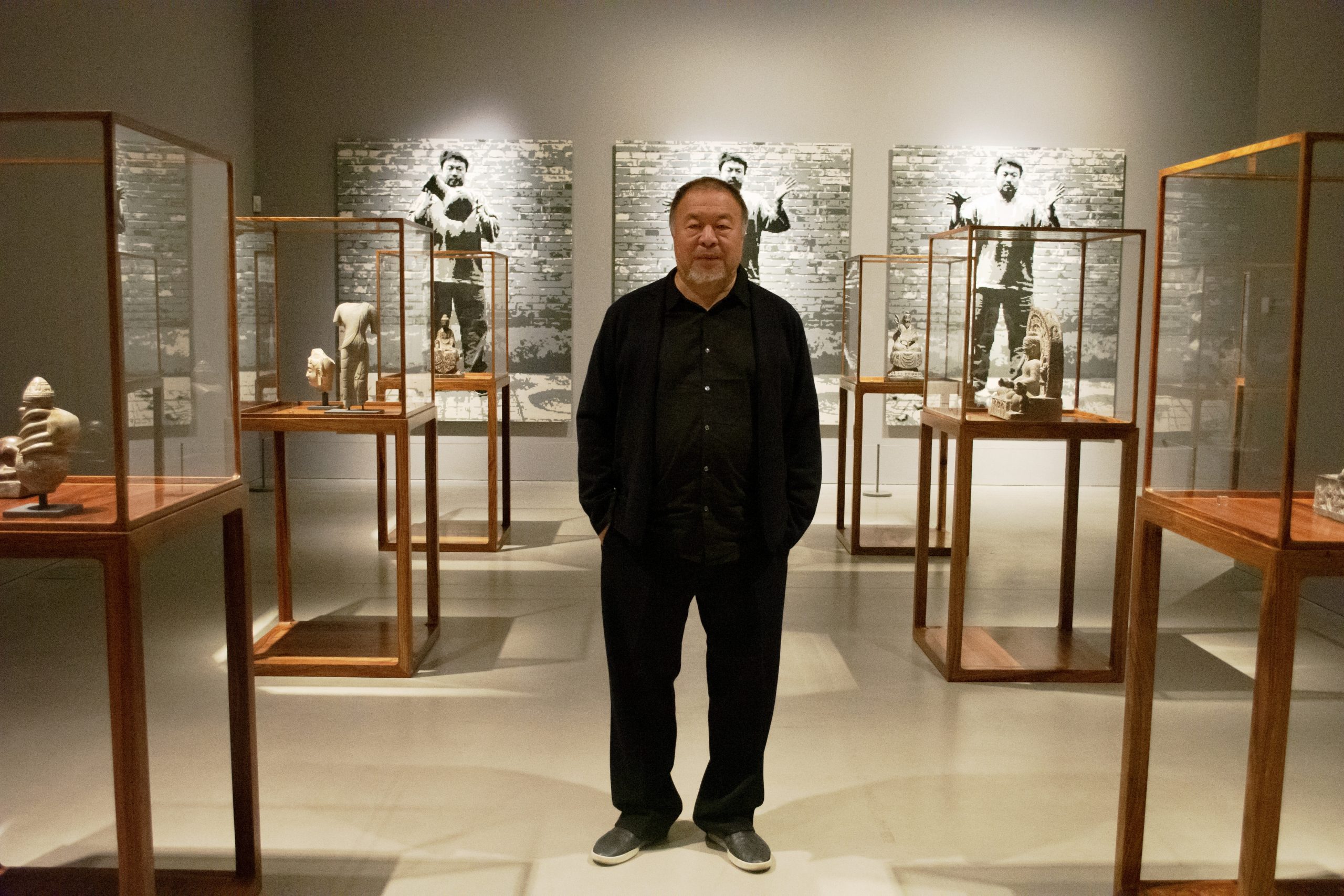 Kettle's Yard presents a new exhibition by Ai Weiwei (born 1957, Beijing, China), one of the world's most renowned and significant artists. The exhibition explores truth, authenticity and value, as well as globalisation, the coronavirus pandemic and current geopolitical crises.
Visitors told us,
"It will leave a lasting impression on me."

"Well put together, thought provoking, and well worth our trip to Cambridge"

"Fabulous. And what an awesome expo to have in Cambridge. Well impressed."
A Face in Time: Helena g Anderson
Museum of Classical Archaeology, 1 March – 22 April 2022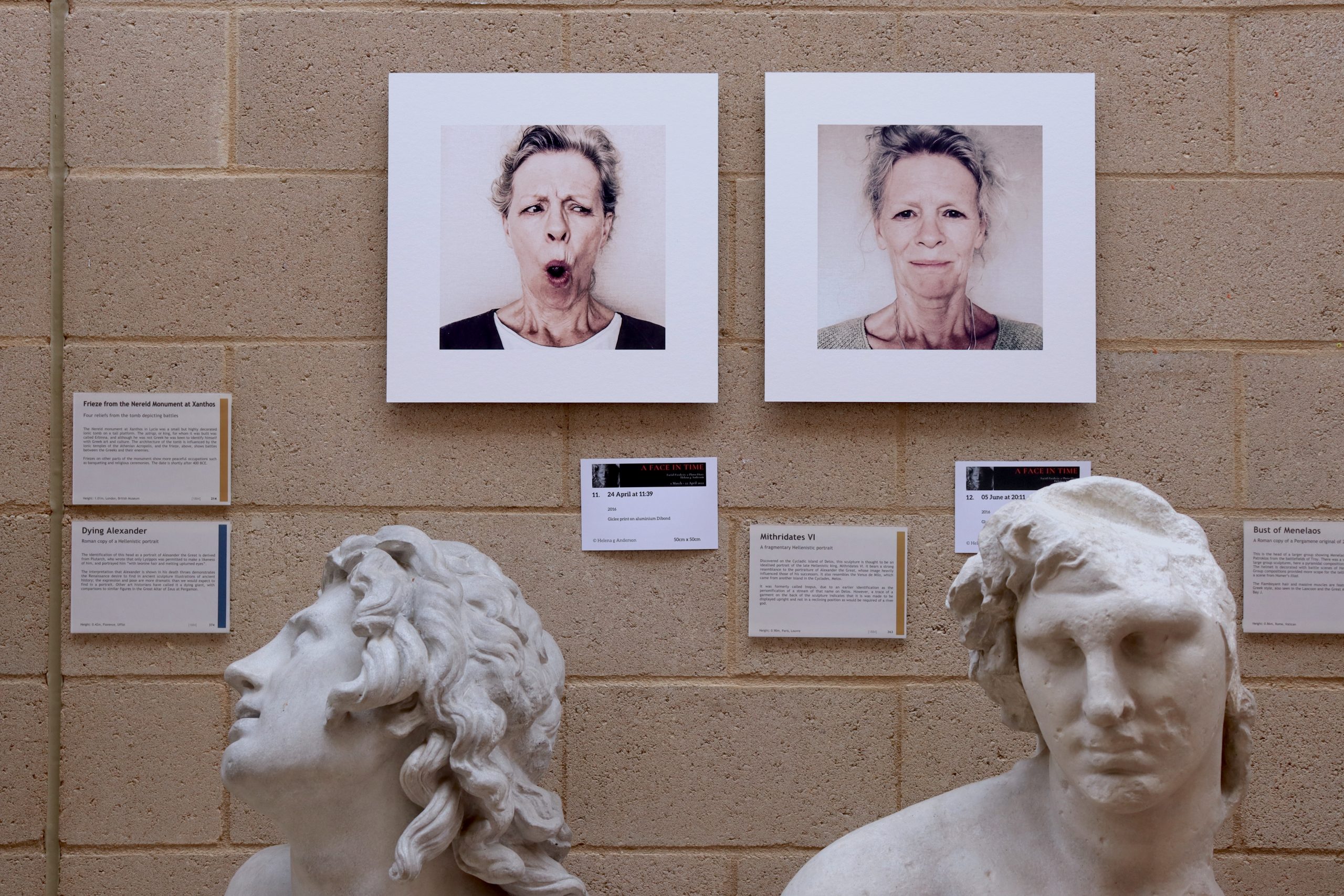 This exhibition by Cambridgeshire-based photographer and designer Helena g Anderson documents her experiences of Ramsay Hunt Syndrome (RHS), a condition that causes facial paralysis. In this collaboration with the Museum of Classical Archaeology, she presented a series of thought-provoking photographs showing her journey, making a powerful contrast between the classical bodies on display and her portraiture, and raising awareness and providing recognition to those impacted by facial palsy.
Butterflies Through Time
Museum of Zoology, 15 March 2022 – 18 September 2022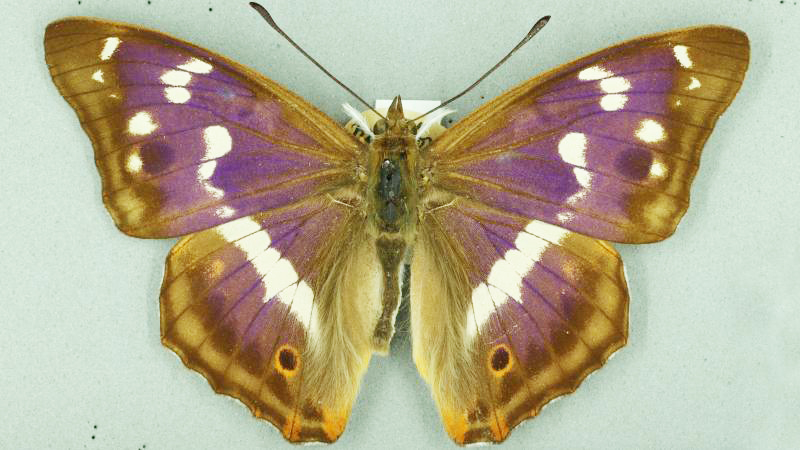 Butterflies Through Time uses wildlife of the past to guide the conservation of the future. The exhibition uses UK butterfly specimens from the museum's collections to showcase the natural world, environmental change, and the research that conservationists today, including those based in the Museum, are undertaking to reverse long-term declines.
Historical museum specimens allow us to see which animals were living in different environments hundreds of years ago, and compare them with those that are still around today. In this way, they can act like time-machines and show us how much things have changed. This helps us understand what has been lost, but can also build an appreciation for the wildlife that remains.
Hockney's Eye
The Fitzwilliam Museum & Heong Gallery, Downing College, 15 March – 29 October 2022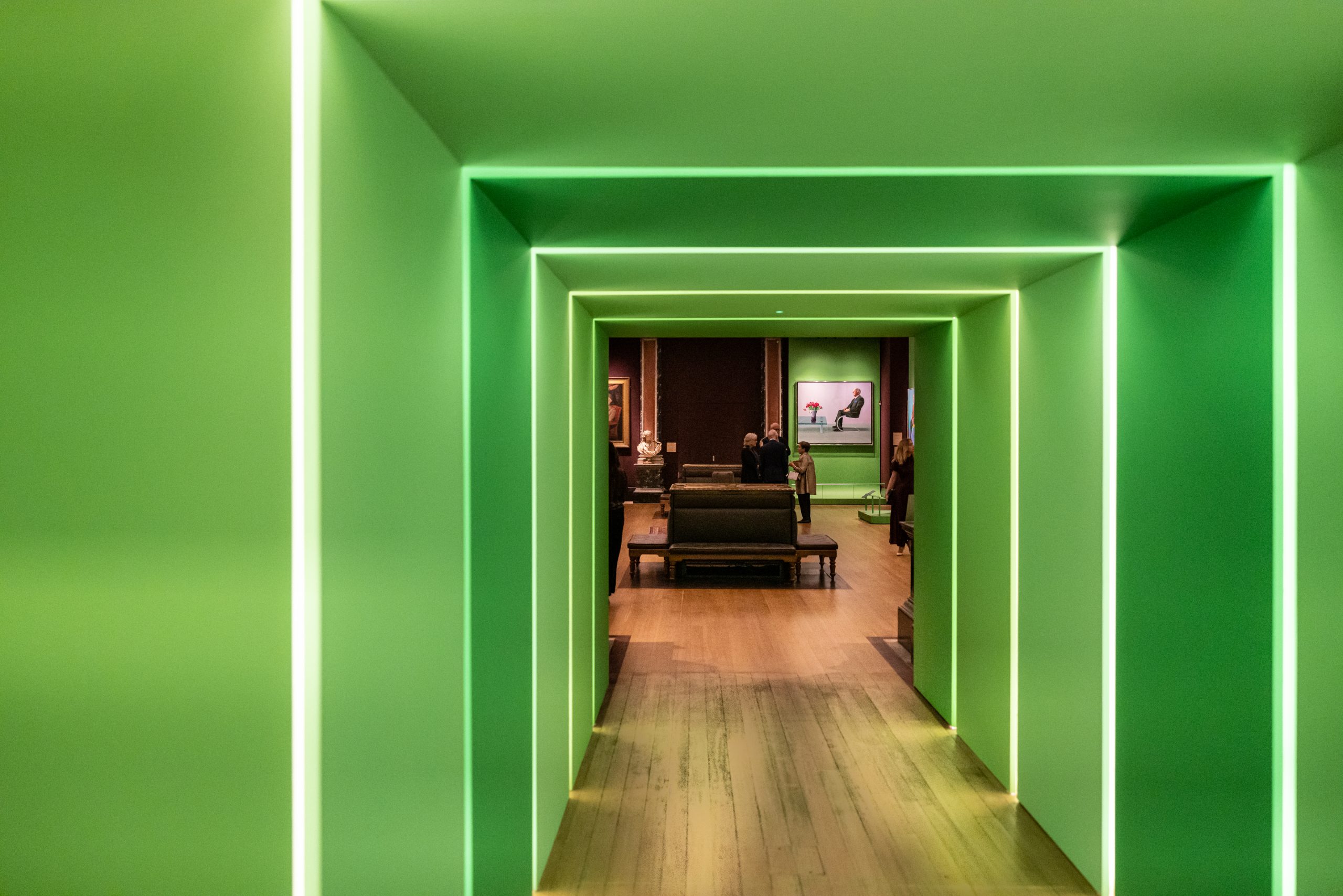 "Makes Constable look like a wet hanky." ***** – Jonathan Jones, The Guardian. Just a tantalising glimpse of this acclaimed exhibition, which will be covered more fully in the autumn report…
Come on in!
The UCM's audience changed as a result of the pandemic, even with the easing of safety restrictions. Those who were more culturally confident were the first to return. However, in this time period we saw a steady recovery in terms of our visitor numbers. To ensure a COVID-secure experience for both staff and visitors, most of our indoor venues were using timed ticketing to cap visitor numbers during this period, and some were on reduced opening hours. 
But now – as our lamp-post banners say – come on in! We've been able to bring back in-person programming and schools visits, and are looking forward to our first big City event, the Big Weekend, in July 2022.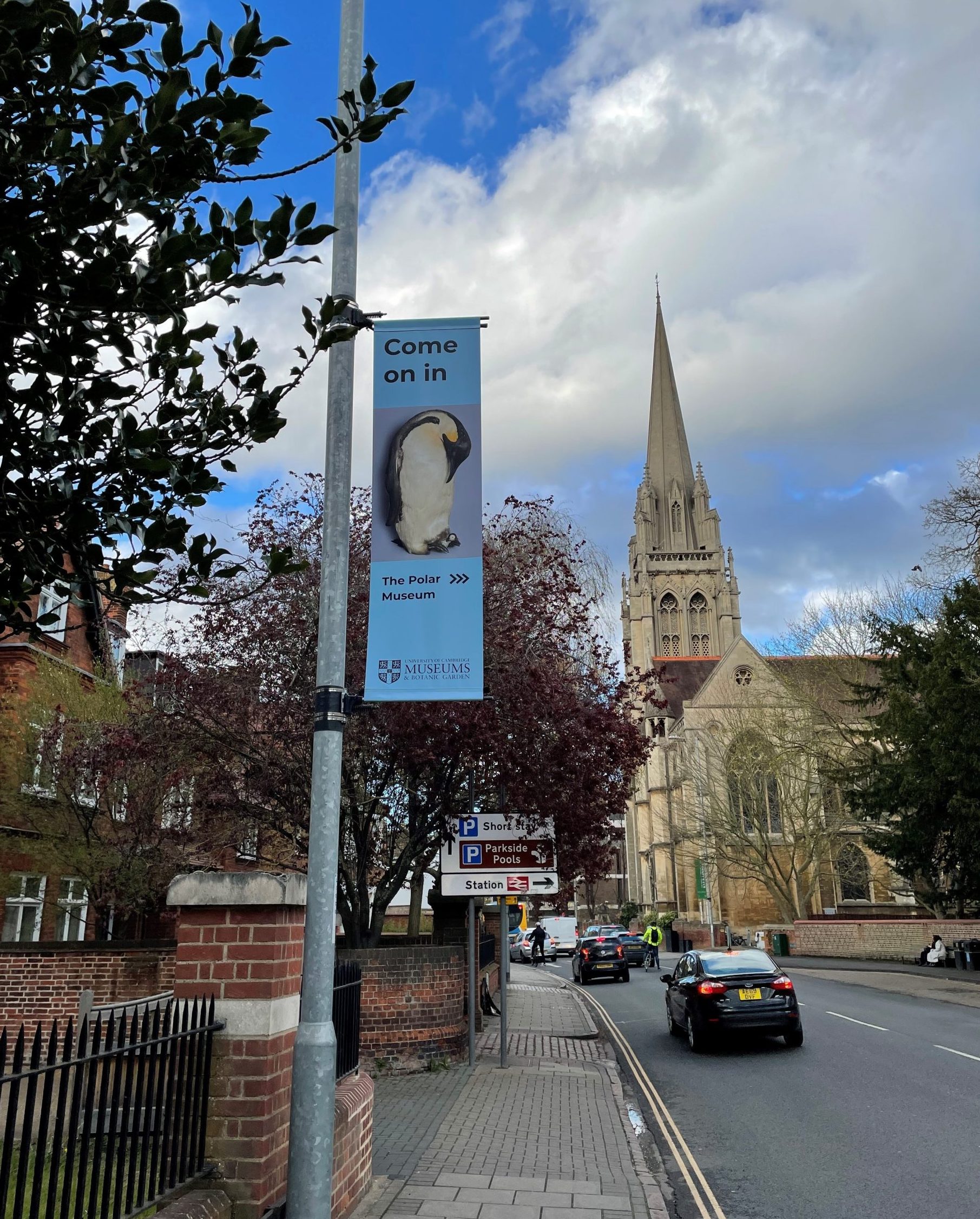 That said, we learned a huge amount from the experience of delivering engagement activity remotely during 2020-2021, and we want to bring that experience into the work that we deliver now. Twilight with the Museums, for example, pre-COVID, was a special, one-night-only after-hours family event in February half term. In 2021, the Twilight programme was delivered entirely remotely during the national lockdown.
This year, Twilight went hybrid, with the UCM collections and our partners in the City and region coming together for a digital sleepover at the centre of a week of half-term fun, both in the museums and garden and at home. The Botanic Garden hosted our first ever live-streamed adventure, featuring beloved children's TV presenters Maddie Moat and Greg Foot (you might not have heard of them, but they're massive with the under 10s). Over 8,000 people tuned in on the night to help Maddie and Greg solve the Mystery of the Moonflower.
"This was an absolutely brilliant event. The activities were tailored to age groups really well, and the live event with Maddie and Greg had 3 generations of our family glued to the tv, all competing to get the answers!" – feedback from family
Families welcomed the flexible format of the programme, with a mix of at-home and onsite activities allowing them to tailor their experience.
Climate change is big. Really big, and sometimes it can seem overwhelming to understand all the complex terms, let alone how we feel about it. Luckily the Polar Museum is here to break it down with Climate Change Karaoke, just one example of the Twilight digital sleepover activities
77% of families who signed up to the digital sleepover had not attended a previous Twilight event, and over a third of survey respondents subsequently visited a UCM venue over half-term after the digital sleepover. 
"Loved the live event – it was fantastic and so we decided to visit the botanical gardens the following day. We really enjoyed spotting plants that had been highlighted in the event – it really brought them to life in a way that reading signs can't."

"The effort that went in was really appreciated as we are still cautious about Covid and this allowed us to feel part of a community event." –  Responses from Twilight online survey 2022
We couldn't have done it without the creative talents of the young artists of the Draw it with ChYpPS Art Club, who created this year's promotional materials.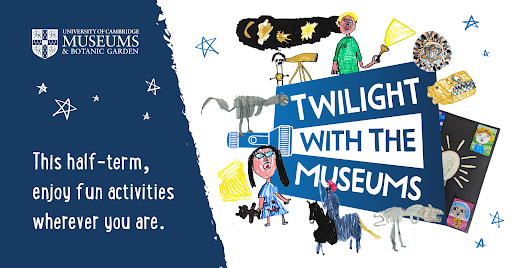 We worked with ChYpPS – also known as the City Council's Children & Young People's Participation Service – to distribute 1000 Twilight activity packs for families supported through the service, as well as three out-of-hours visits for ChYpPS families. (You can find out more about our partnership with ChYpPS elsewhere on this blog.)
With the start of a new academic year, we've also been able to bring a range of events and inclusion programmes back onto site, including touch tours for blind and partially-sighted visitors, and Arts Award programmes with our strategic partner schools, drawing on the experience of blended delivery earlier in 2021. We supported audiences from the very young…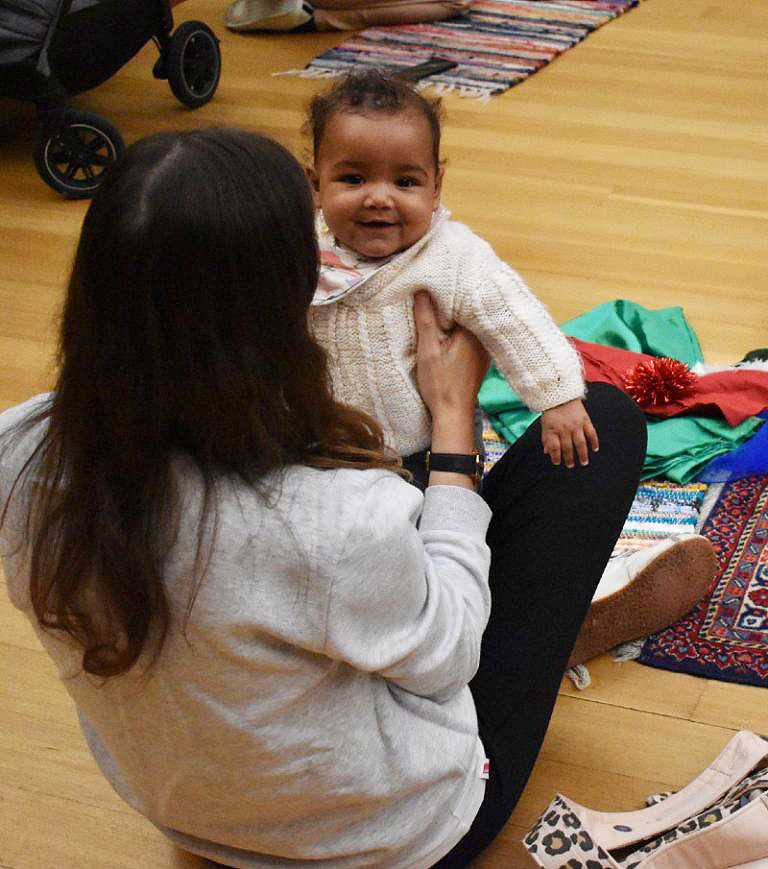 …to elders supported by the City Council's Independent Living Service, who worked with the Fitzwilliam Museum to create a new film series, Look, Imagine, Move. 
Our new Age Well framework brings together programmes with, and for, older people that take place through partnerships across Cambridgeshire. It is specifically aimed at those living in or supported by social or residential care, and who have complex health conditions including dementia, physical disability, muscular skeletal issues and strokes. It builds on and strengthens our response to the high level of health inequalities, social isolation and loneliness experienced by older people in our region, and there will be plenty of opportunities to feed into the Collections, Connections, Communities research initiative and Cambridge Public Health's research around life course and ageing.  
Expanding histories
We continue to expand the histories we explore to ensure that our collections are as inclusive and relevant as they can be for the widest possible audiences. This is both through community-led programming, new acquisitions into the collections, and new research. Read on for a few highlights…
Community voices
Bridging Binaries is back! The UCM's LGBTQ+ tour programme has returned after the pandemic. Tours are now up and running at the Museum of Zoology, with more museums to follow later in the year. And while we couldn't deliver in-person tours earlier in the year, volunteer Kate Howlett filmed a tour of the Museum of Zoology. 
Since April 2021, audio labels created by the Bridging Binaries tour guide team have been available in six UCM venues alongside content created by our online community through the Museum Remix programme. We used newly-designed labels with QR codes and NFC stickers to enable visitors to access digital content directly from the galleries.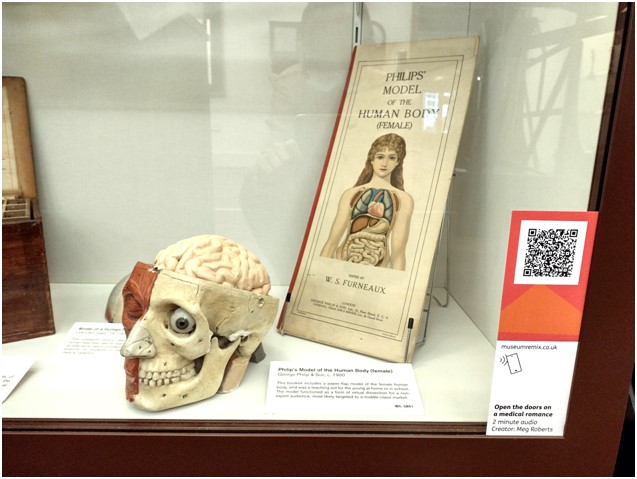 A nine-month evaluation of the labels has revealed fascinating results. By comparing engagement with the Remix labels with baseline data from gallery tracking and, we found that visitors were more likely to engage with the objects for longer via the community-created content then compared with regular labels or digital content created by the museum itself. On average, visitors listened to community-generated content for over 5 minutes on average (accessed via QR code) compared to 30-60 seconds with museum created content and an average gallery dwell time of 19 seconds.
Supporting museums' work to bring more community voices into our spaces, the UCM's Diversifying the Museum Voice programme entered a new phase with a toolkit for inclusive practice developed through an action learning process by museum staff. In the coming months, the programme will support more colleagues both within Cambridge and the region to develop their work.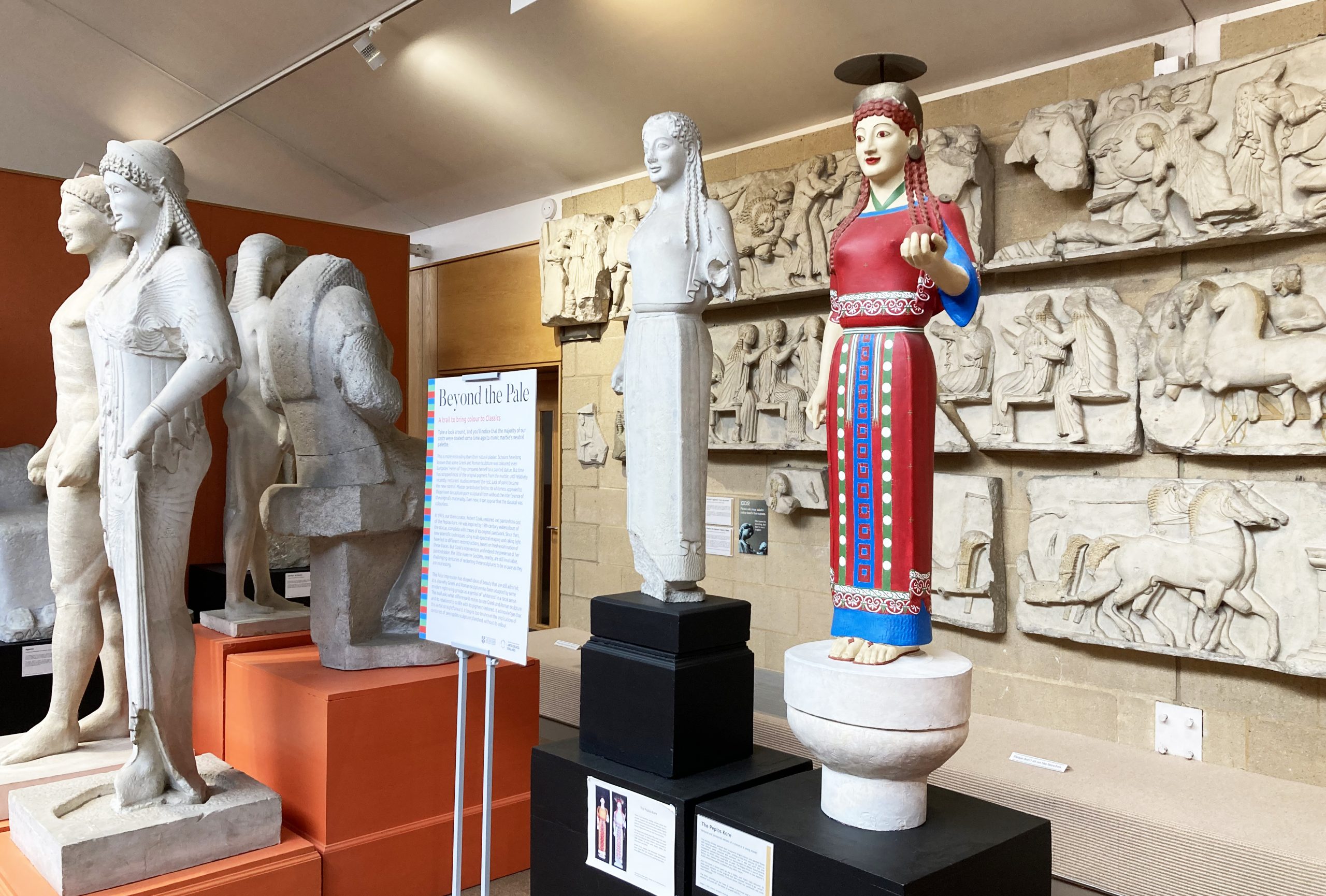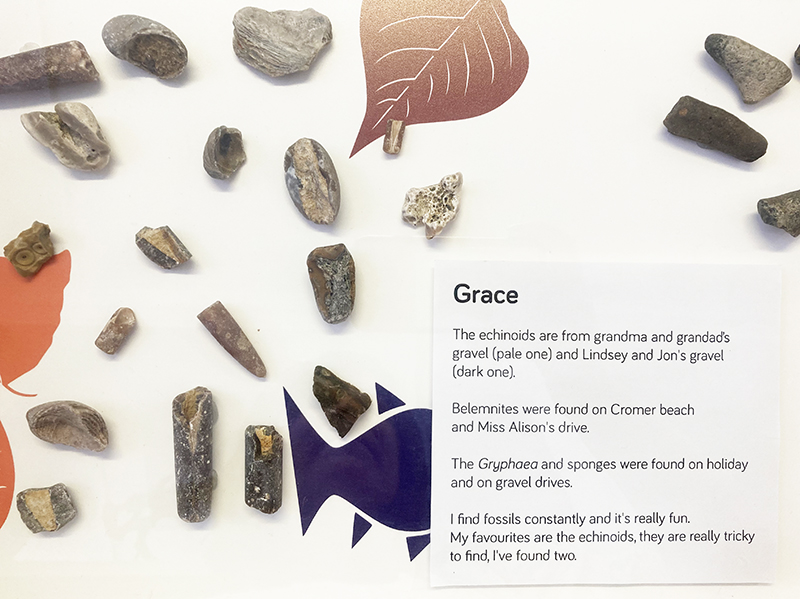 Close up on the Sedgwick Museum's current Community Cabinet, Gravel Hunters, which displays finds by young fossil hunters. The Sedgwick team originally created the Gravel Hunters resource in lockdown, encouraging children to explore the fossils in gravel in their local parks, gardens and driveways. The Community Cabinet showcases a range of temporary displays by local community members and volunteers. "I ADORED that one of the volunteers had his own museum display. That was fabulous and so life affirming. Loved it." – Visitor feedback
Into the collections
Behind the scenes, we are also working hard to expand the range of histories that we tell. MAA's titanic collections move is the most ambitious project the museum has undertaken in a generation. The project's goals are to ensure that the collections are rehoused safely within Cambridge and to increase digital accessibility for the people, locally and worldwide, whose heritage the collections represent. To do this, every object is physically checked, its catalogue record updated and its condition assessed, before being photographed and safely repacked.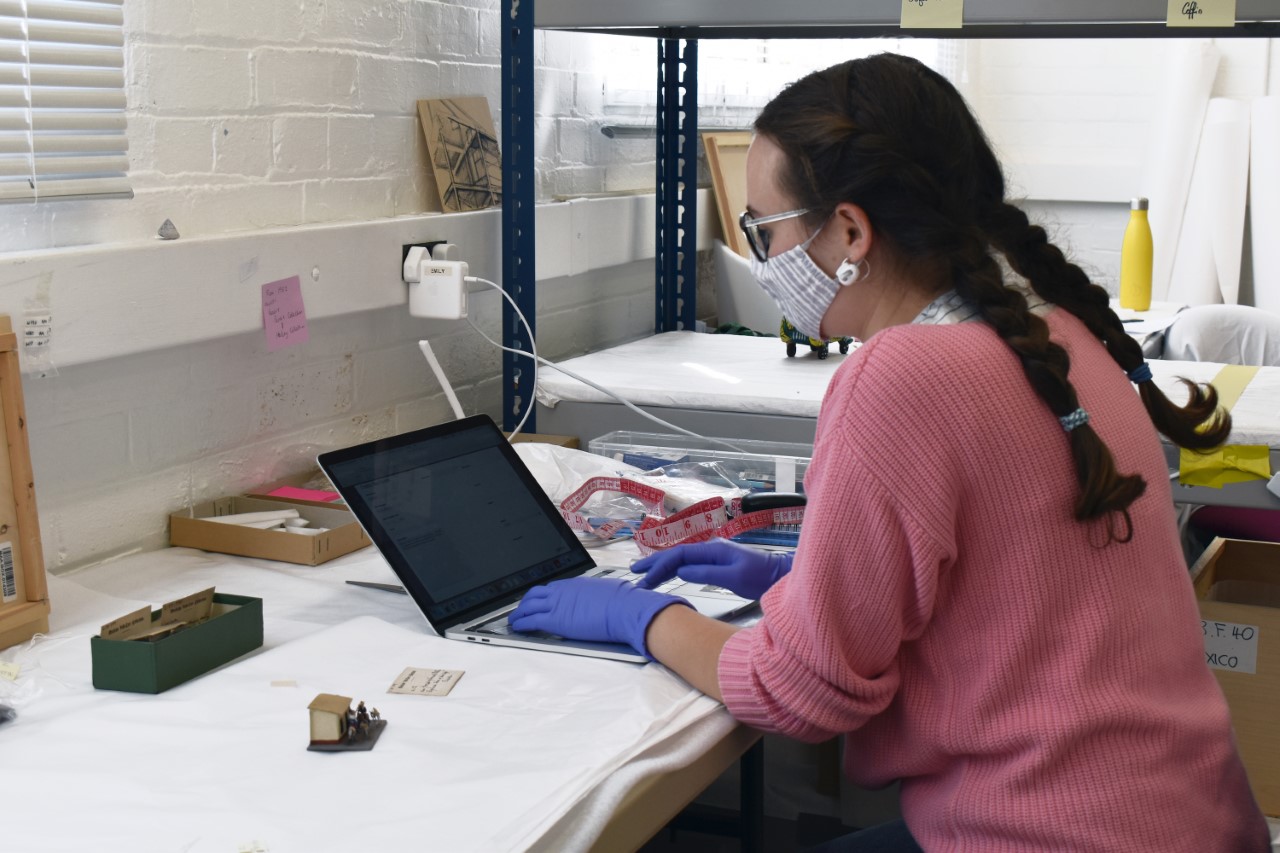 The stores move project has allowed greater access for museum staff and researchers investigating the colonial histories of the collections, with two recent studies focusing on Akan goldweights from southern Ghana and on the history of objects originating from present day South Sudan. It's also thrown up some tricky collections care puzzles, such as how to safely pack fragile objects from Mexico made from chickpeas, sugar, and springs. In some cases this has involved developing brand new packing techniques.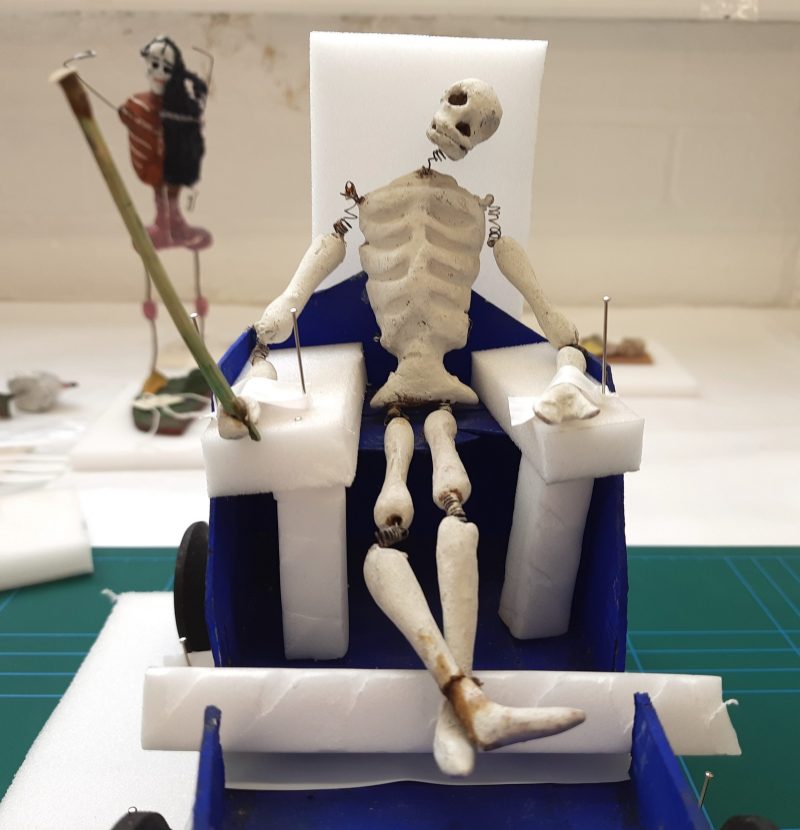 New acquisitions are a crucial way for museums to ensure their collections are representative. Audiences can now explore the Fitzwilliam Museum's new acquisitions, including Lynette Yiadom-Boakye's First Flight, through a new podcast series, New Art, New Perspectives, hosted by Dan Vo.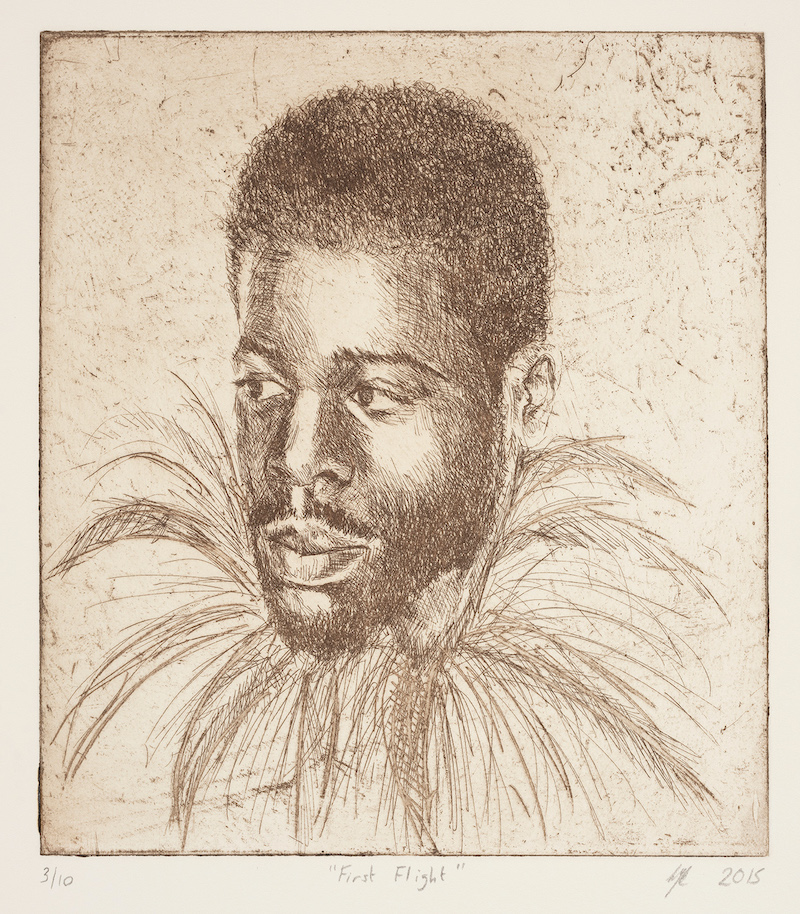 Research
We continue to interrogate the complex histories of our collections through ongoing international partnerships such as Museum Affordances, the research programme that led to MAA's [Re:] Entanglements exhibition above, and now through the Connections-Collections-Communities Society and Identity strand. These histories, and monthly research workshops bring together specialists from the arts, humanities and sciences to share new findings and perspectives. To take just one example, here's the Museum of Zoology's Assistant Director, Jack Ashby, sharing his research into the colonial history of Australian mammals.
This period also saw the culmination of Slavery and Freedom: Material and Visual Histories, a research network supported by the Centre for Research into the Social Sciences & Humanities (CRASSH) and bringing together researchers from the UCM, wider University and internationally focusing on the transnational histories of enslavement, resistance, abolition, and the afterlives of transatlantic slavery.
Digitising collections is a powerful way to open up access and storytelling potential for physical objects that are held in different collections. Specialists from the University Library have been using imaging techniques on Charles Darwin's archives and collections, which today are spread across the Whipple Museum, Sedgwick Museum, Museum of Zoology, Library, Herbarium and other institutions. Find out more in this film:
Volunteering
We couldn't close this blog without acknowledging the incredible support of our volunteer community, who are back in the galleries supporting programming and an inclusive welcome to the collections. This visitor testimony speaks for itself.
Find out more
This blog represents just a tiny snapshot of our work over six months. Don't wait until November for the next update: subscribe to this blog to receive fresh content from our museums and Botanic Garden straight into your inbox. Visit the main page and scroll to the bottom to enter your details.